Battlefield Play 4 Free (P4F) was a Pay to Play multiplayer only game similar to Battlefield 2 but with modified game mechanics that made it quicker to get back into the action, with a lot of customization options. During it's heyday, it had a big following, but was shut down as interest started falling off, mostly due the lack of new content.
That is where the idea for this mod comes from – to create a BF2 mod with a lot of gameplay aspects from the P4F game. Unfortunately, the ability tree and soldier customization was not possible to port over, however, the maps and many of the weapons ported over very well. This is a hybrid mod for Battlefield 2 that allows the maps from the now defunct BF2 Play for Free game to be played in singleplayer/COOP/Multiplayer with P4F weapons and expanded teams to make the game more relevant. Teams expand on the Russian vs US theme to include Special Forces, as well as Ukraine and US Marines, and Middle East Insurgents represented by ISIS faction. Teams are balanced for gameplay, not for realism. The P4F maps offer a faster style gameplay, with many of the maps having paratrooper spawns. The mod also uses material from POE2, AIX and BF2 booster packs to include Special Forces. The HUD has also been customized with a more P4F feel.
Parachute spawns: The P4F map ports have selectable parachute spawn points which allow for players and bots to get to the action quicker. Don't forget to press the F9 parachute key!
Custom Maps: In addition to the two new P4F (Basra and Trail) maps there are several brand new custom maps to add a some map variety, since the original P4F game only had two maps that were not ports of existing BF2 maps.
This is not a direct P4F port, but more of merging of the best of both games.
Images from the Original P4F maps Trail and Basra: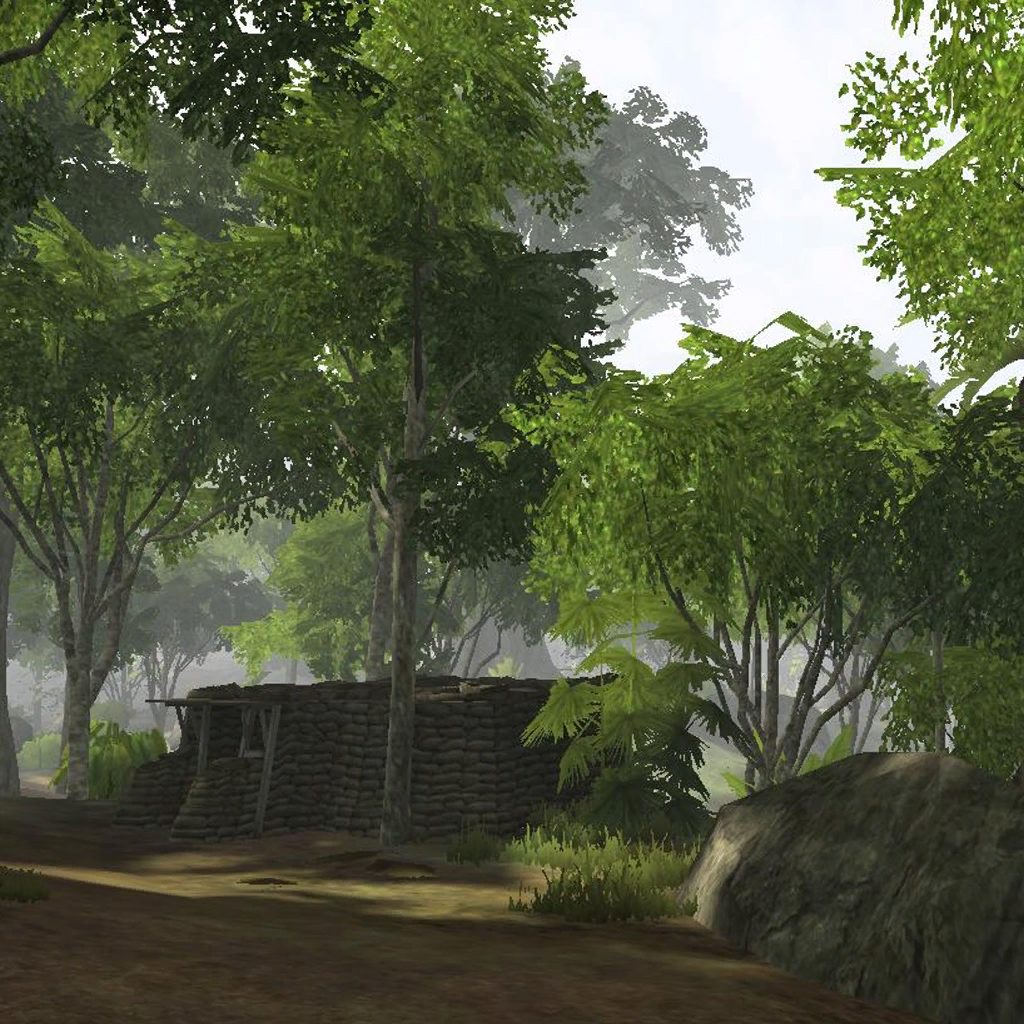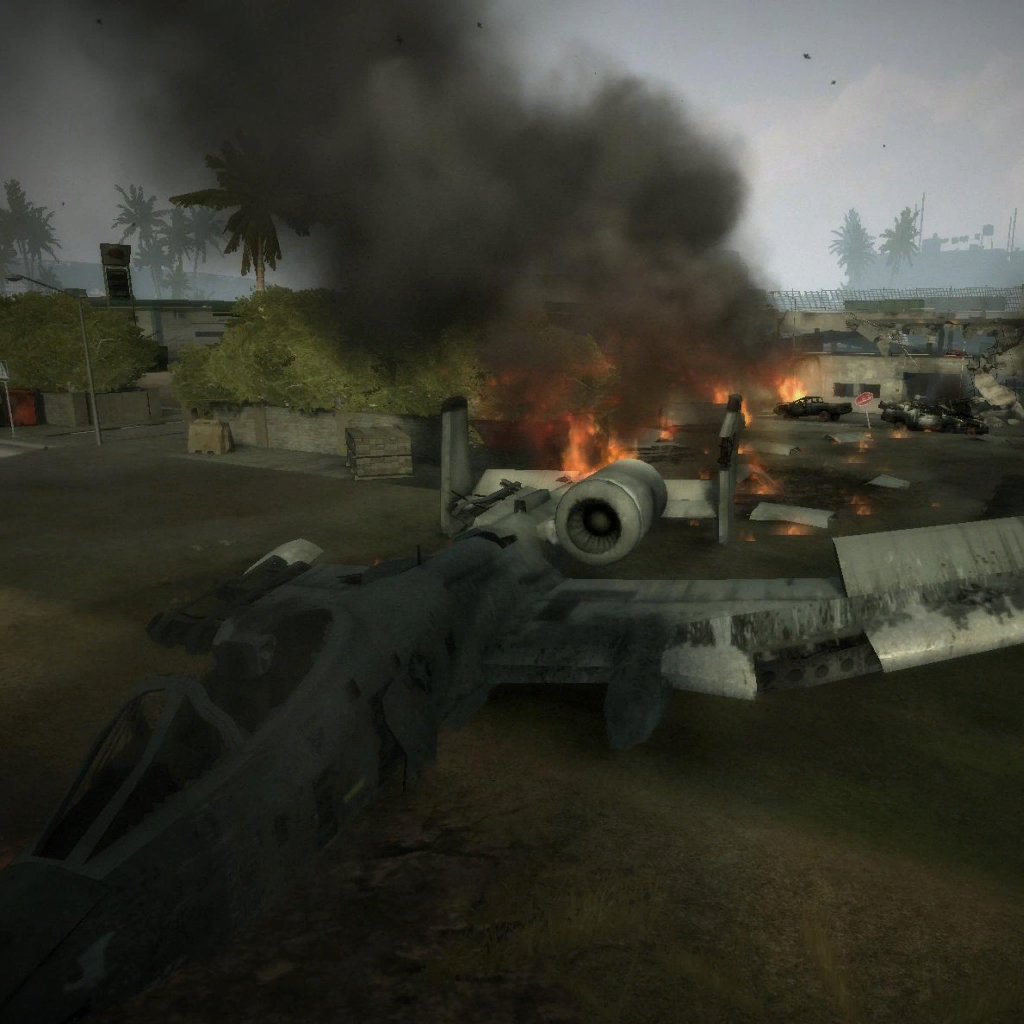 Here is a screen shot of the HUD with a more P4F look: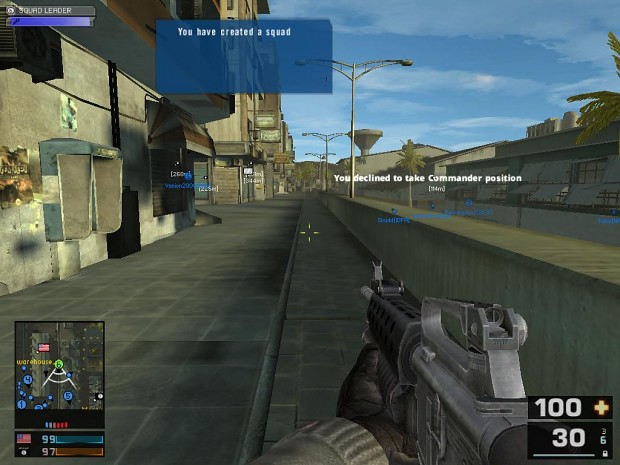 FAQ:
Q: Why is the mod so big?
A: We planned the mod to support the addition of map packs from the BF2 Booster packs and AIX.
Q: Why are there multiple kits of the same type, such as assault?
A: We had to make a compromise to support a variety of weapons for offline gameplay and multiplayer. Multiplayer allows for a large variety of primary weapon options for each kit. For offline play, different versions of the same kits are used to offer more weapon choices.
Q: How are the kits set up?
A: The kits are set up with the basic P4F kit model, but then adding extra unique variations to make use of all available kit slots in BF2. We also attempt to align the weapons to the different factions, as much as possible while maintaining game balance. The ISIS team has mostly Russian and Chinese weapons, but also some older models of US weapons captured from the Iraq Army.
Q: Is Singleplayer supported on all maps?
A: Yes, this mod started out as a singelplayer focused mod. All maps are fully supported for singleplayer, with many AI improvements to standard BF2.
Q: What does the word 'INTENSE' mean on the map preview of Codename Crossfire.
A: We have ramped up the intensity of the bots by setting them to spawn directly into the machine gun positions throughout the map.
Q: Are there any future plans?
A: We do not have any plans to add more content, however, if there is enough interest, we could add some new map packs.
Q: How do I get a copy of Battlefield 2?
A: Since Battlefield 2 is long being sold by EA, the BF2 Revive team currently has it available for free.