Hi Folks, just had a nice surprise this morning with the RGN Vietnam Mod been revealed as Modification of the month (November) on Fileplanet where the Client Files have been downloaded over 2300 times!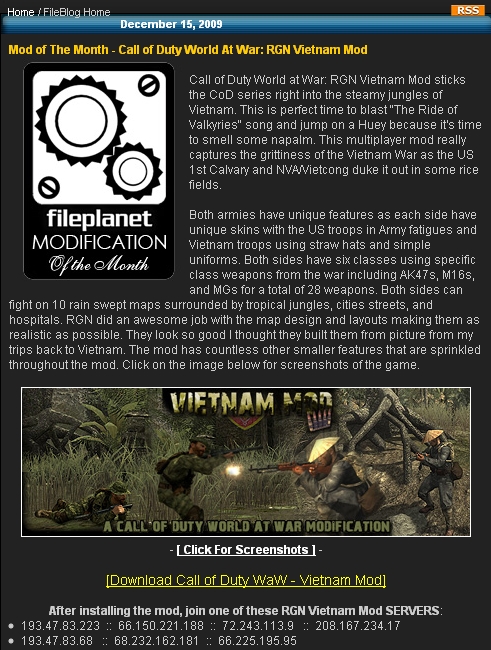 The number of Servers running the mod keeps on increasing every week, Gametracker.com currently reports 61 Servers!
My thanks on behalf of the all RGN Dev Team and other Modders/Mappers who helped on this Community Project and stay tuned for Patch 1.1 which should be released before Christmas (time permitting as im very very busy with work atm :( )
Again thanks for all the support!