Hello and welcome to our very first devblog for our game Fells Wargo! This will be the first in a series of devblogs detailing the progression of our game. In these we plan to go over our current progress each week, outlining new features, fixes, and improvements to the game. This week's post marks the start of our Alpha version, and with it a ton of new features!.
Features
First up we have the aiming camera. Past play-testing sessions have shown that there was a lack of depth perception when the player throws the packages, as the camera stays locked looking at the player. To address this we implemented a new aiming camera that is activated when the player is throws a package. Our aiming camera now looks and feels much like aiming cameras in other games, and gives a greater sense of depth.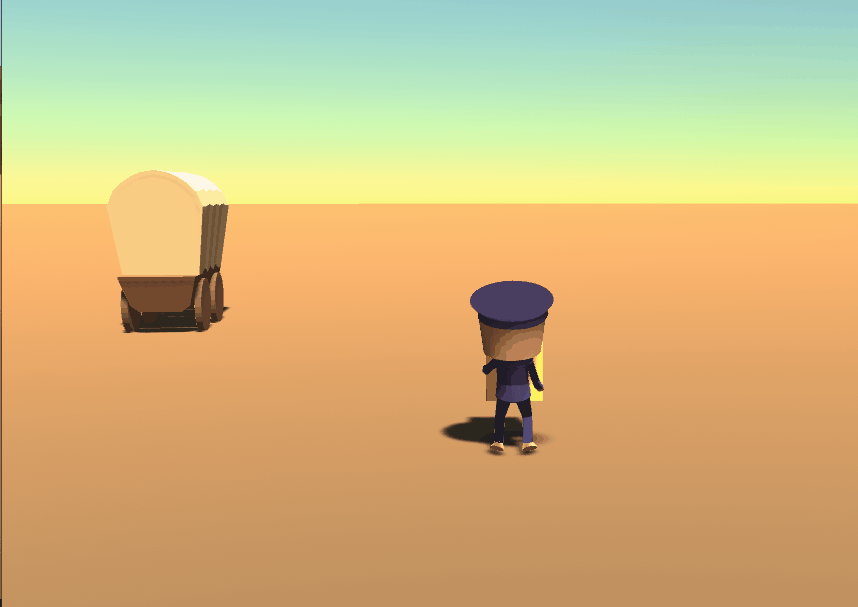 We now have animations! Both the player and the enemies have walking and idle animations, and the player even has special animations for holding a box.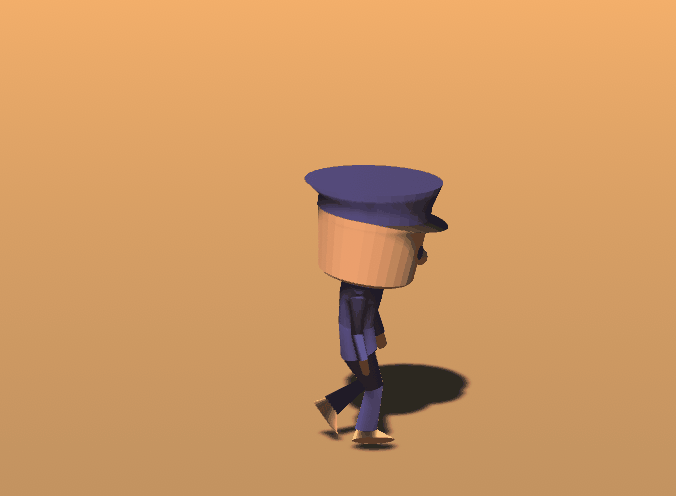 Several of our play-testers struggled with certain levels and had trouble remembering controls. We decided to redesign all of our levels to create a series of shorter levels focused on specific game mechanics. We ended up creating three worlds with a few levels each. World 0 focuses on player movement and introducing package deliveries. World 1 centers around pressing buttons, moving bridges, and throwing packages. World 2 introduces enemies and their reactions to players and packages. The levels slowly introduce the player to new mechanics as they learn to solve harder puzzles over time.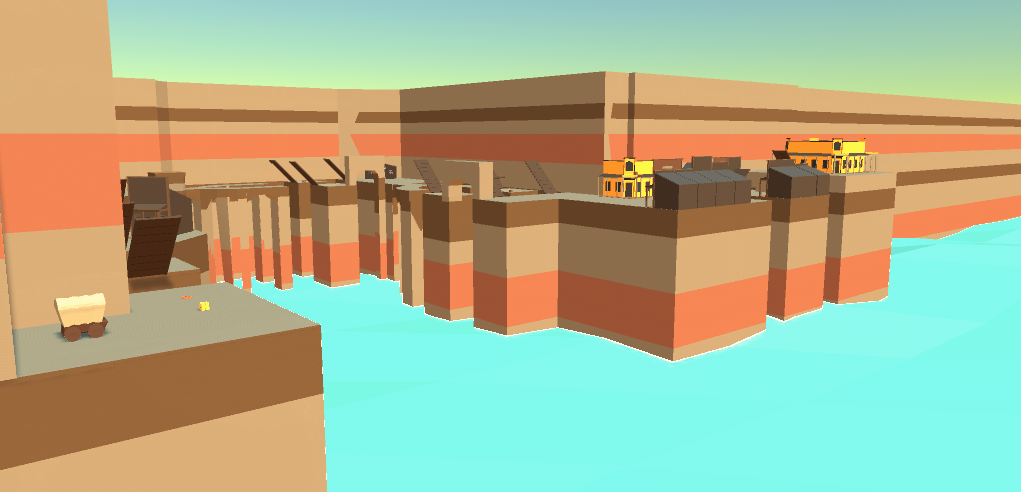 Additional Improvements
Added a fade in/out scene transition between levels and the HUB.

Updated menu and pause screen. The menu and pause screen now have more options and controls.

Intro cut-scene. An intro scene has been added to give some context to the story.

Updated HUB mechanics.

Smarter, faster, and reactive enemies. Enemies get distracted by boxes thrown near them and can get hit by boxes.
What's next?
Our next iteration will have even more exciting features! We plan on continuing to improve our overall level design making sure that each world is uniquely themed and well-designed. We are going to continue to develop our game's story by adding more characters, cut-scenes, and plot twists. The enemies in Wells Fargo will continue to improve in the next iteration as well! We plan on exploiting more of their capabilities and are eager to show players how to defeat them.
In the next iteration look out for new features such as sprinting, coyote time, and a new special type of package. Also, get pumped for new music, sound effects, voice-overs, and models from our freelancers! We're so excited to show you all these new features and hope you enjoy Fells Wargo!
Downloads (Contains both Mac and Windows Builds)