Hi guys, today I thought I would show off some screenshots of Depth, in its current form. I have been working super hard for the last few weeks, doing everything from programming, to mapping, to shaders.
These shots were all taken in offline play vs. AI opponents, as there is not yet any working Front end for online competitive play. But worry not! Depth will be a player vs. player game, and that feature is high on the list of priorities!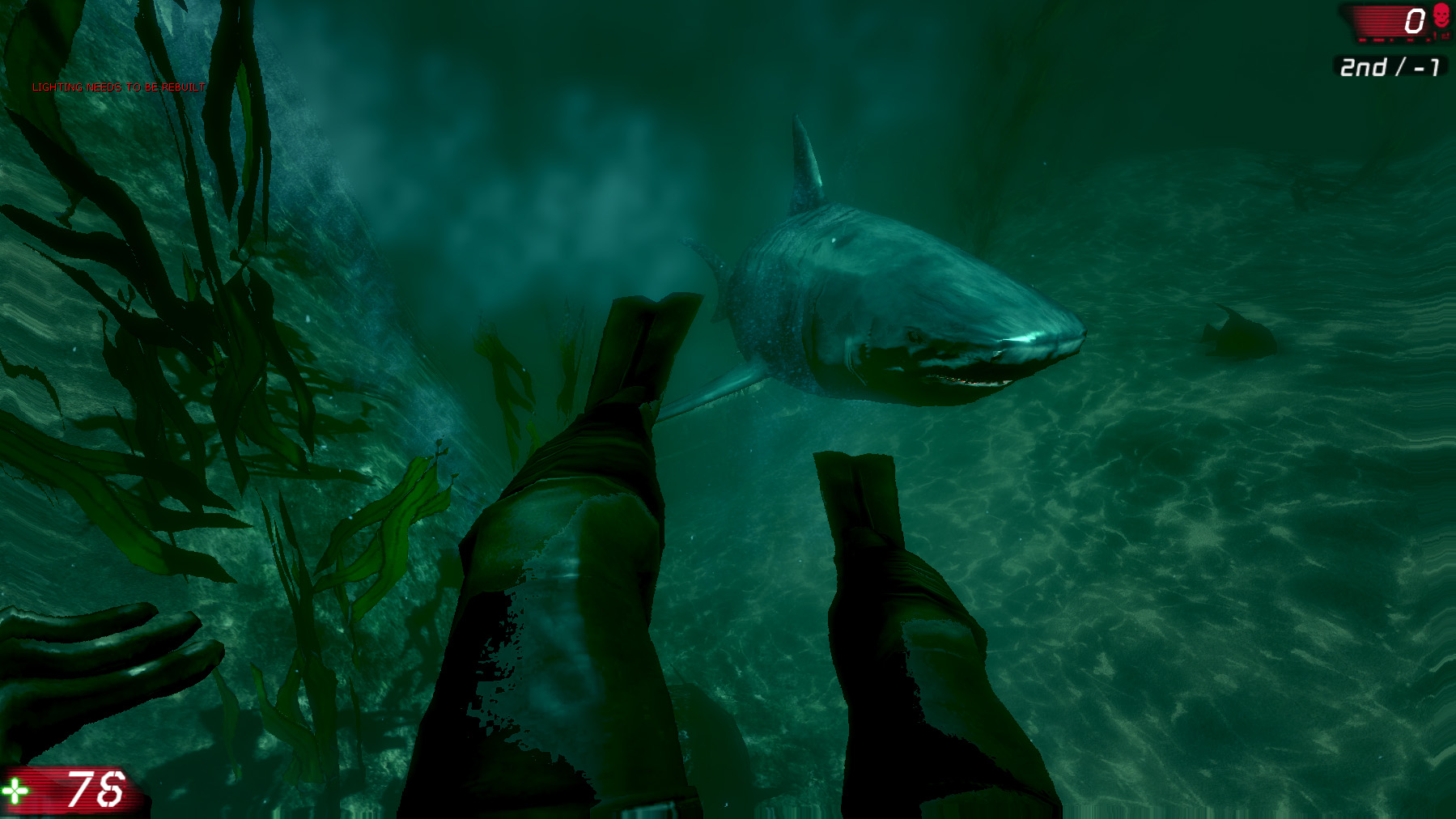 In other news, The Depth team now has a dedicated programmer to tackle the various intricacies of Unreal-script. Give a warm welcome to "PlateFox"! He is a former Killing Floor modder, so he knows his stuff when it comes to unreal engine!
If the thought of Sharks, Divers, and lots of wetness, excites you - We are still looking for more dedicated help, in the areas of 3D Art, Web Design, and programming!
PM me, or drop me a line at jesusrocko@hotmail.com, if you are interested.
Until next time,
Watch where you swim!