Medals, Afteraction and Account stats We extended our after action screen with some new match stats and medals. You can earn medals in the match by doing specific actions. Which medals can be earned and how much you have earned can be found in your account screen.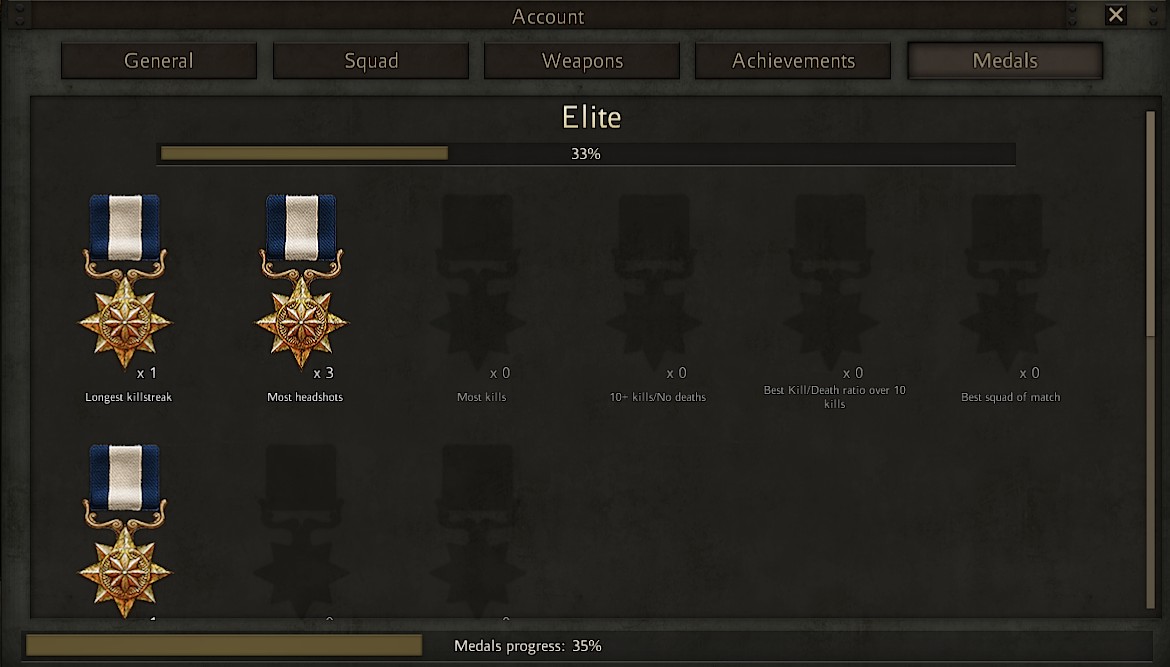 Medals can be earned in three categories: Elite, Veteran and Common. The higher the rank, the smaller are the odds of receiving and thus earning you more points. These medals not only show of your skills but also give you extra XP so make sure you try to collect as much as possible.
Along with the medals we finished the account screen. In the account screen you can find exstensive information on the progress of your gave and the statistics of your performance. Check it out!
Graphics Boost
Volcol has already been helping us with characters but we can now inform you that he is full on board with the Verdun team to also help boost all off the other graphics. We is currently working on improving the weapons to make them stand out more in the new PBR rendering. The weapons have gotten a first pass and I am sure you will agree they look a lot better. Also the all of the characters have gotten an extra polish.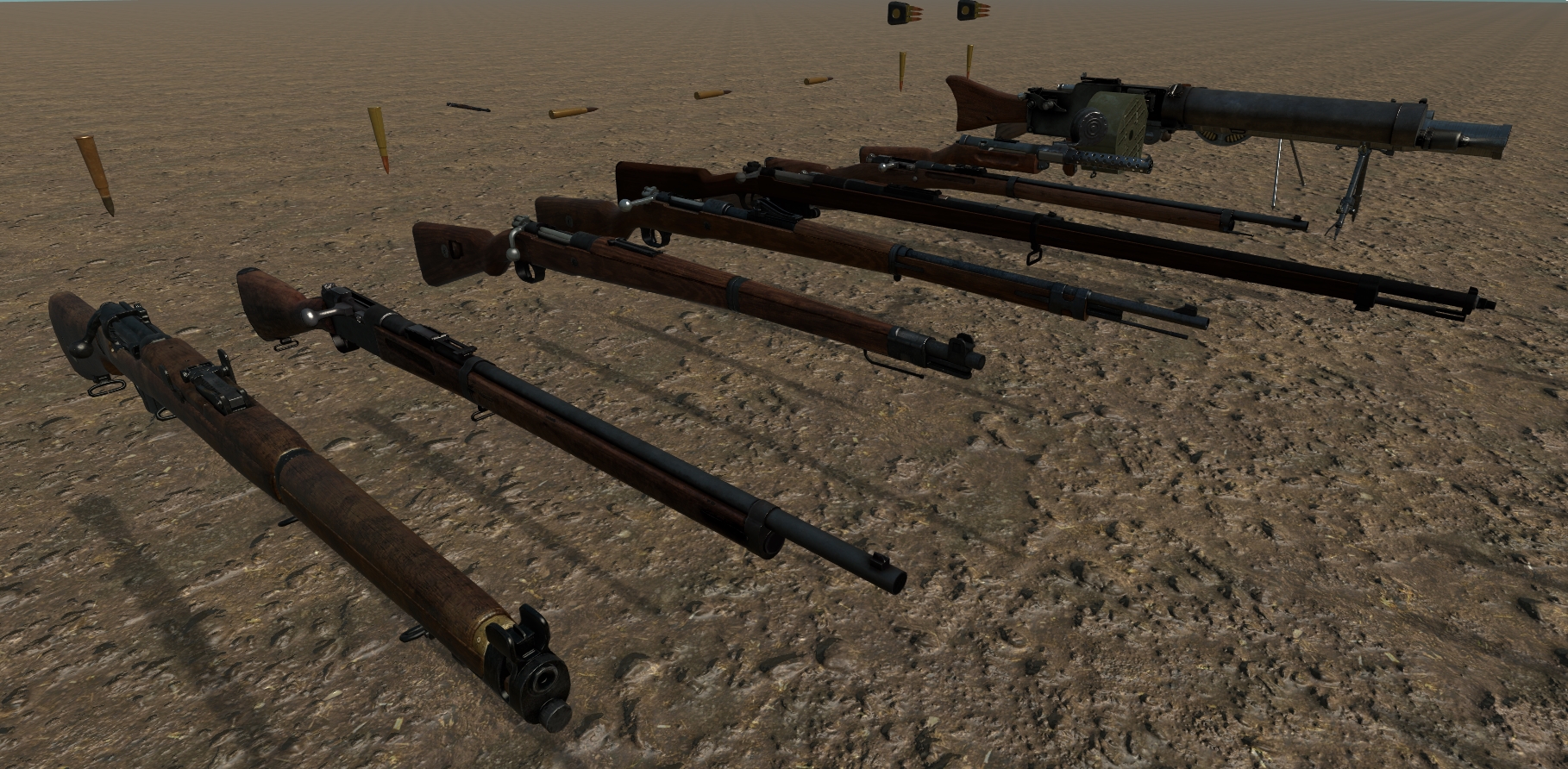 As you have also may have noticed we switched colorspace from gamma to linear. While this is kind of technical what this basically means is that the colors of the game will look much better and less washed out which was a problem we had on the older versions. A long with this we also added a sharpen filter over the game which does what it says and make the game look more crisp. The graphics overhaul is still a work in progress but the results are already very promising!
An extra post effect has also been added namely Depth of FIeld blur on Weapon sights. Now when sighting your rear sight will blur allowing you to focus on the front sight.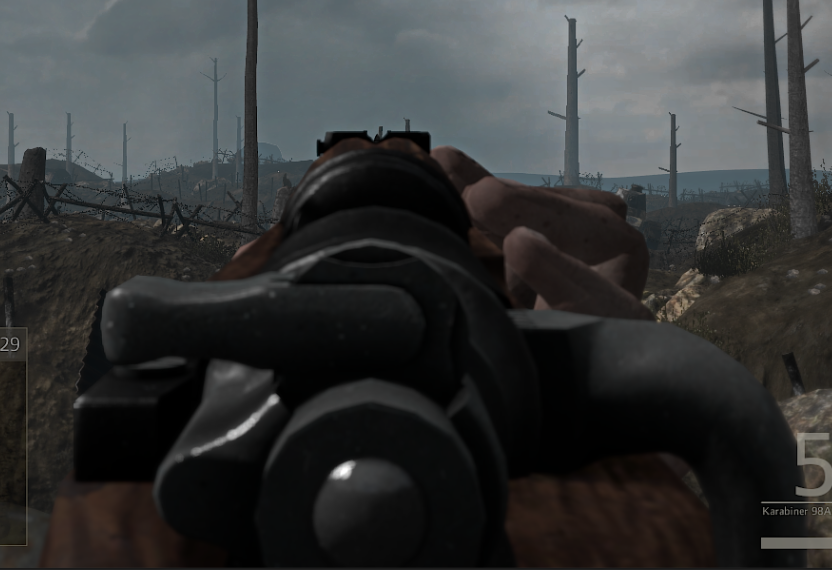 Specializations overhaul Since most loadouts did not differ much we switched from having 4 loadouts to 3. Also with this we removed captured weapons. For the recon squads we sharpened the knives and game them to the apprioriate classes.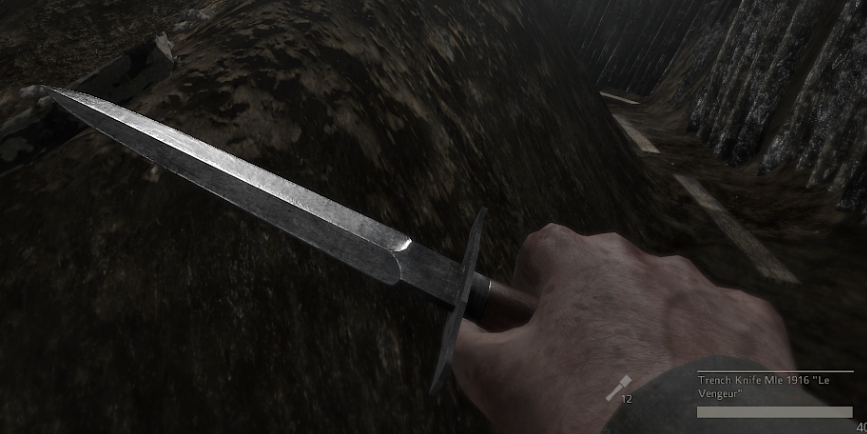 Beginning of melee fixes We have begun improving melee and there are already some improvement but it still a work in progress but you may find it already works better. Features that will be added later is suppresion from melee and other tweaks to make it more useful in your close quarters combar.
Flinching We added flinching for whenever you get shot. Also your character now flinches when jumping so this should prevent bunny hopping. This is still not perfect so your feedback is welcome.
Networking We made some improvements to the networking which should reduce if not fully solve the teleporting of people in the distance. A long with that we also highered the ping kick as the disadvantage is with the new update with the high pingers and not with the lower ones.
These were some of the highlights of this patch. And we hope you enjoy them.
See you in the trenches!