Features
A campaign, which is set in the era of Three Kingdoms in China, from 194 AD to 230 AD, with every faction, clan or tribe of that time included. Currently, it is using a '12 turns per year' scripted system. So far this mod contains 18 factions. The settlements and special units - Assassins, diplomats - have been remade so that they look more Chinese. Every unit for the Battle Map will be remade as well.The mod is also aiming to place settlements and regions historically right as much as possible. This era's wonders are also visible on the campaign map with their own 3D models, and provide factions that control the wonder with certain bonuses.
Factions Involved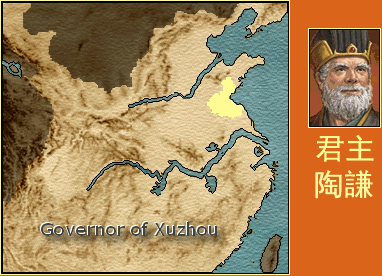 Faction Map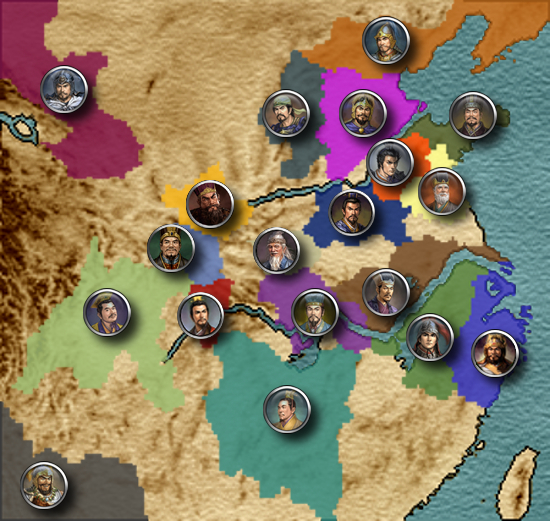 The Selection Screen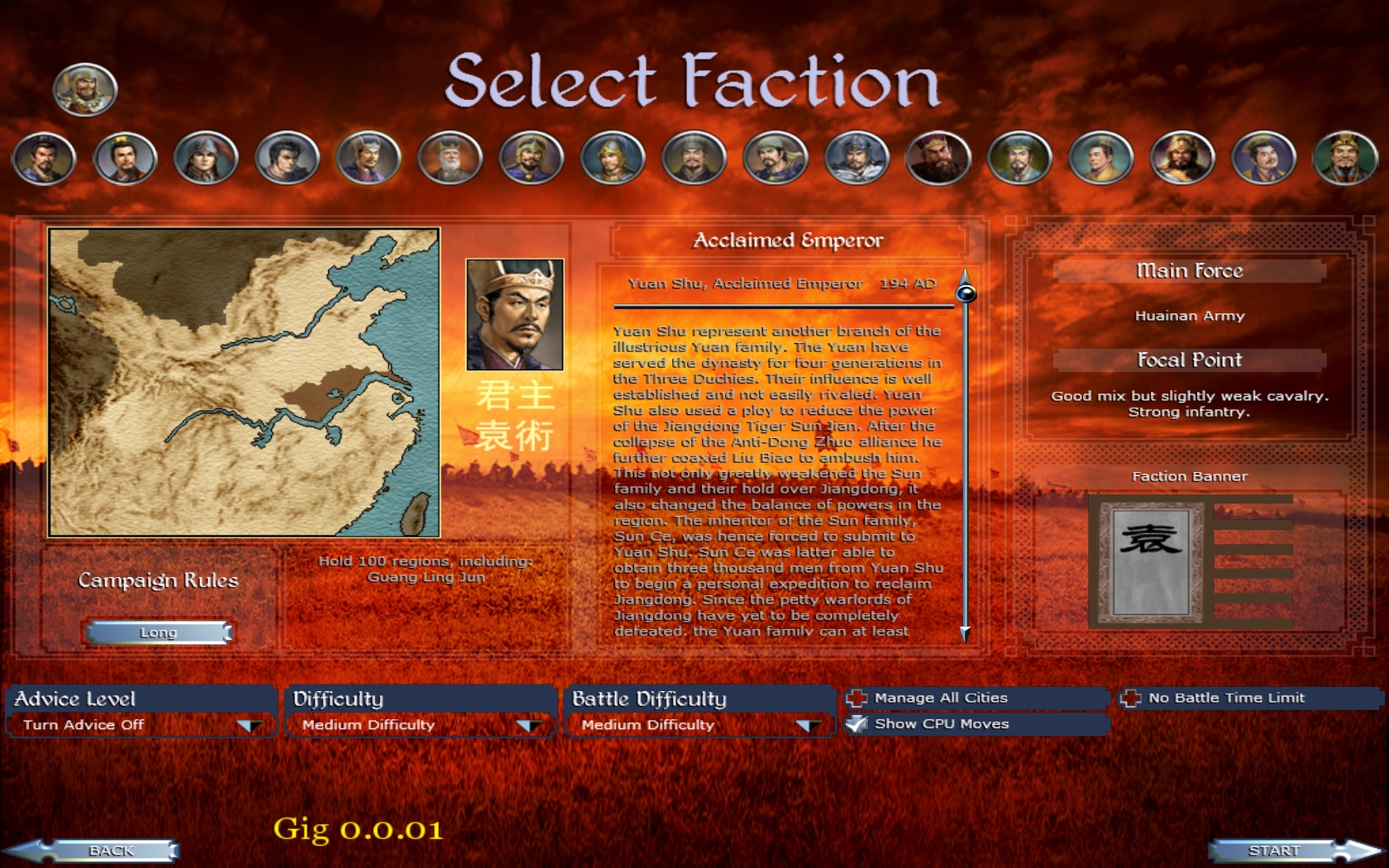 Stratmap Models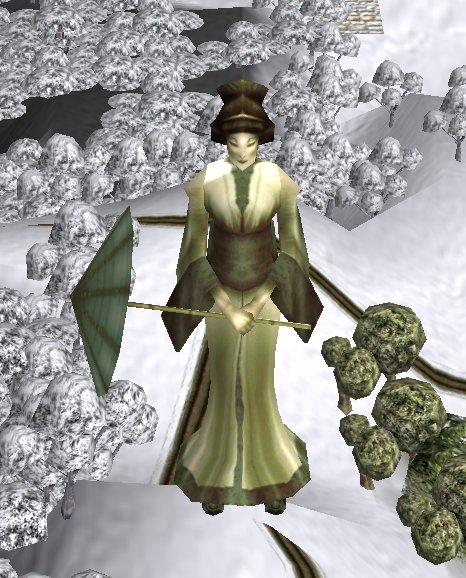 Priest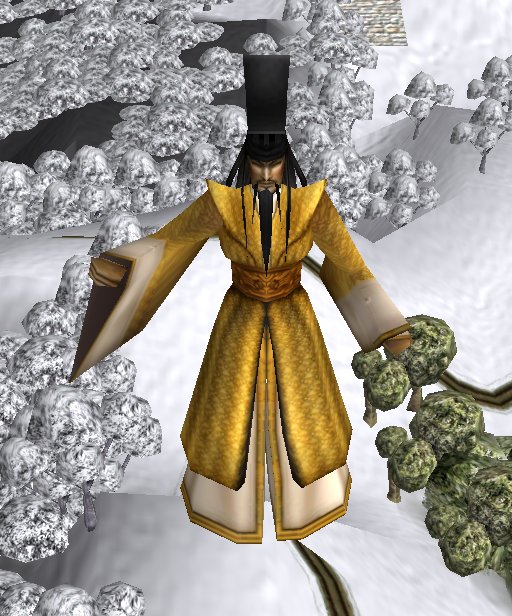 Merchant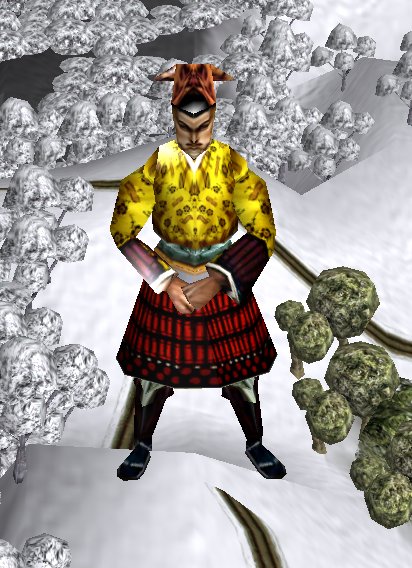 Assassin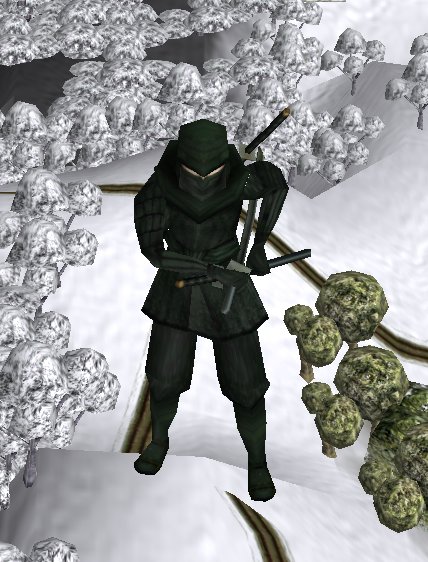 Navy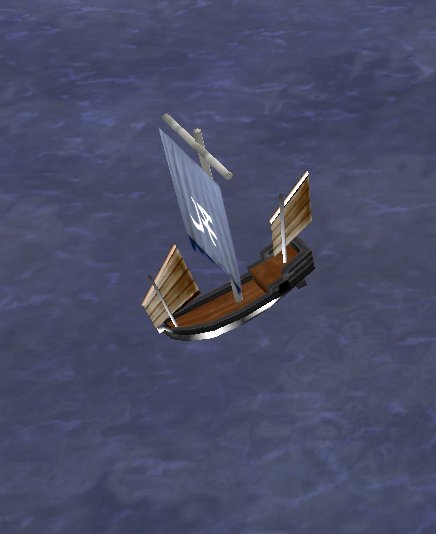 The previous Wonders


I will have to restrict the number of wonders to three as I have to bind them in with trade resources and four of those trade resources are already taken by 'the Great Wall' (see next pic). I think I will use 'sleeping', 'palace' and 'spires'.
Credits for original Work
Spoiler Alert, click show to read: Organizer:寒奔
Team Leader:老新
Team planning and co-ordinator:wmh1980
Code:老新
Map:寒奔、lanson、老新
Text and informations:老新
Units and Textures modder:lanson、水岸 and so on
Environment:lanson
Units and Textures artist:cinyokun
2D art:九道、老新、ldwcool、专诸
Music and dub:freefen
Computer Graphics:昔暮、xszyjzh、h1w1、staryun1335、静竹屋
Advertisement:wmh1980、戒指
Uploader:快乐些、老新、wmh1980
Pact:【柱子工作室】(Pillar Mod Team)
Special thanks to:
Dub:王涛(A Famous TV Presenter of CCTV sport programe)
柒儿、草野、冰镇哈啤、鳕鲟奉贤、牛肉烩大头菜、小超、
达里赫尔、月夜无痕(深蓝dubbing Union)
紫郢、大地绝响(怀旧dubbing Union)
九霄大帝(Sichuan Conservatory of Music)
六翼守望(火凤燎原dubbing Union)
Thanks to everybody who made outstanding contributions to version(1.0-1.8A):
水岸(founder of the model of Zhanguo andf Sanguo Mod)、阿奇(Texture and Buildings)、射手龙(Buildings)、BON、GM、1974、 sephodwyrm(CPL)、认得你、use、九保、findmyself、winner7788、妖王哥哥、 花海、automan、Zboot、 From Hell、D-boy、北王、穆先生、锋·刃、几度夕阳 红、彼彼、蚊子、一声叹息、卧室大地瓜、wwwfman、枫叶、liu1412 、猪油貳爷 、暴力爆栗、eisenhower and many other comrades
And 德拉克拉、宇文寒、飞舞的黄油、老猪(天蓬元帅)...Which made foundatiuon of Pillar Mod Team
Credits for current Work
Strat Models
riczu74 - siege, blockade and trade wagons models
Conversions
Gigantus - battlemodels, map, scripts and text files
Script
GrnEyedDvl - multiple turns per year
Gigantus - campaign scripting
Battle Models
All the kind souls helping a noob, like here, here and here
3D, skinning and related
Heathen Storm
The Blade That Was Broken
Other Text Stuff
Seether - family trees, translation, historian, tons of coding
Pretty Things
y2day - 2D Art
Special Thanks
Backbone Studios - Chinese battle settlements and battle unitsMarka Team for their wonderful models and textures