FPB has a lot of new art for our wasteland. We have finished quest scripts from RickerHK and Seddon, dialogue editing from Steven Cates, Mark Hickman, and I, which we can't exactly show you without spoilers. But we also have a ton of 3D art from Tau34RUS, Dragbody, Camboy, and myself. We also have companion updates from GePalladium, and a wasteland civilian immersion overhaul from NoNoodles.

First up, we have a new design for the California Tribe, our ubiquitous wasteland culture of paleo-tribal warriors. Inspired by an old Pre-War TV Show, the California Tribe are descendants of the first Vault 18 exodus and the survivors of the great war who called the ''Legends of the Lost City'' set home.
You will encounter the California Tribe in two factions: The Infected Savages, and The Xiabula Tribe.
The Infected are FEV corrupted mutants who have been filled with an insatiable rage. As their flesh melts, so does their minds, sending them into an aggression fuelled quest for conquest. They will attack the Euripides Power Relay that you must defend with the help of the Shi Warlord Kieva. You'll later encounter them stalking the wasteland near Xiabula, roaming the grasslands looking for prey - like you and your friends.
If you drink their corrupted water or put on their armour, you too will be infected and sent into a rage, your health uncontrollably dropping by -2hp/sec. When you black out, you will be taken to the hut of the medicine man at Xiabula, one of two ways into the hidden city (the other way is to just walk in the front door.) He will use the power of the Old Ghost to cure you, and send you on your way.
At Xiabula, you'll learn from Chief O'oga that the water line that supplies Union City is actually the reserves of an old Vault buried nearby. O'oga claims that the water line was poisoned by a demon, and must be purified by communing with the Ghost of the Well. Your Scientist character can complete the quest by fixing the water supply, where your Warrior character can carry water jugs back to Union City on foot.
Of course, as a raider, you are sent to assimilate the tribe into the Raider Legion, or kill them. This has several different paths to complete, including doing as you're told and clearing the area of all life, or bringing a fake head back to Elsdragon as proof of the deed. Seddon has recently wrapped up the main scripts controlling this quest line, which is part of Main Quest 02.
If you played the 1.3.1 Wasteland preview from 2 years ago, you'll hardly recognize it now.
Lastly, we can report that RickerHK has successfully stitched together the major branch quest that plays out after A Night in Pinehaven and Lost Roads. We can now play from the Vault 18 explosion, all the way up through the first Main Quest on either side of the NCR vs Raiders storyline division.
The Battle of I-15 is much cooler than I'd hoped. Seddon and Rick did a great job. It has a few really amazing moments in there as the Raiders shell the NCR lines reinforced by hijacked Enclave Vertibirds. Your job is either to take out the Raider Commander or to take out the NCR Captain. Either decision leads to a fully respective storyline, locking you into that path for the remainder of the game.
On the Raider Quest, you leave I-15 to conquer the California Tribe at the Power Relay and Xiabula. On the NCR Quest, you leave to meet General Silverman and Senator DuVille.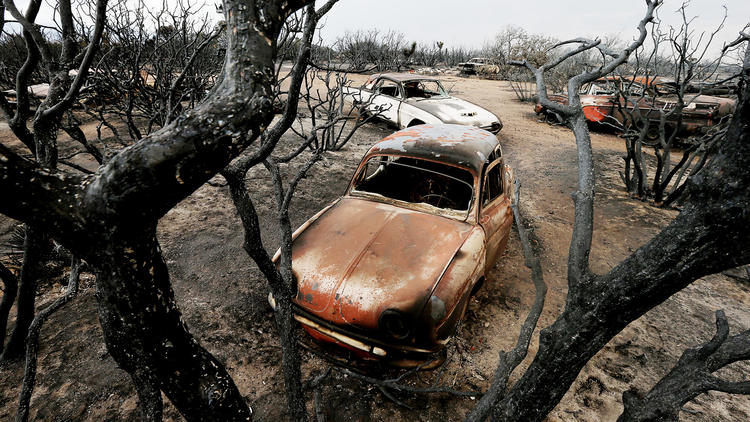 Sadly, The I-15, I-138 interchange is the site of a real world fire burning in the Cajon Pass right now. I hope those guys are safe. It's sad to see the real world location looking more like our fictional world.
I've recently assigned Seddon to take over the Raider Main Quest from Richard, who after 8 months of idling never really fulfilled his promises to the team. Now we can progress at an even pace since Seddon, who has already scripted most of the surrounding side-quest material around that core narrative, can stitch his own work together into a coherent path from now on.
After Rick's next update, which will encompass everything from I-15 to the end of NCRMQ01, we'll stitch Seddons MQ02 work together by the end of July, early August. August I'll be doing the voice work starting on the 18th, recording in 3-10 hour sessions (holy shit, no sleep!) Then the guys will be skipping MQ03 and 04 as planned to wedge the final quest, MQ05, into the alternate plot line I'm writing now. We'll be missing a lot of great content (which will be fully voiced but not implemented,) but this will enable us to be finished by around late October, early November, just in time to Beat Fallout 4 to release.
GEPalladium, creator of the Vanessa companion for Fallout 3 and New Vegas, is helping us with our companions as they transition from the end of Fallout: Project Brazil, over to New Vegas. That way, after FPB, your companions can come with you in a logical way.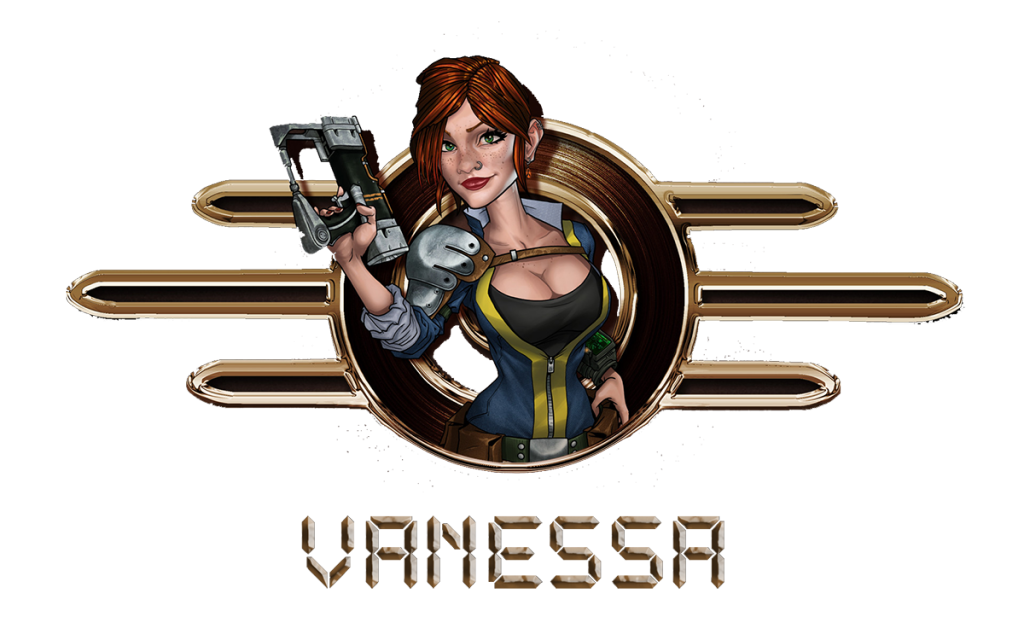 Steven and I have done the dialogue writing for the quest she is implementing, while setting up the follower packages and updating their appearance for 20 years of history. There are several endings for our companions, so expect to see some differences depending on how you played. We had some initial language barriers to overcome together, but we have a solid plan worked out that's coming together great. Ge is an awesomely talented scripter and a very cool person. I'm glad to have her helping out.
As for a Release Date, like I said in last month's Kotaku interview, we're planning on being fully complete by the end of the year, with a Beta in October. I hear, ''Is this mod dead?'' at least 5 times a week, and occasionally someone will say, ''too bad they abandoned this project,'' usually one post immediately above an update detailing this week's progress. :p
We're going to make it guys. We're progressing with our 2 Main Scripters, 2 Assistant Scripters, and we get donations from a 3D artist, rigger, and the occasional manna from heaven when a community member sends us a box of modder resources, or helps us fix some things that fell out of priority. The plan is pretty clear, and there is a timetable of events we're sticking to. New updates are going into our ESM every week.
You can read about our progress on the Design Documents Found Here. In the mean time, you can keep track of us on ModDB, Fallout Nexus, or Facebook. We've got a thriving online community centred around each one.
Cheers
Brandan Lee
Project Leader