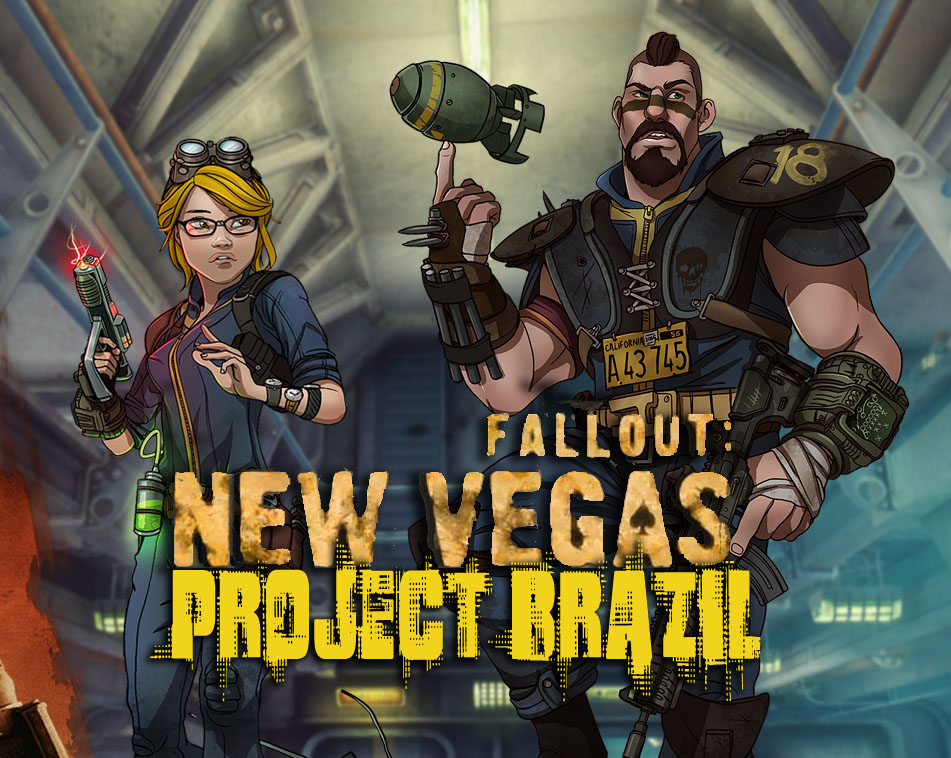 Maps, 3D Art, Final Level Design, Audio Remastering!
FPB's endless battle on Klendathu against the bug menace continues, and we make inroads towards the final release of Project Brazil. I totally revamped the Audio across the game, added more art to the wasteland, updated some old areas, and made just tons of overall improvements to our worldspace's ground textures. I'm also adding an outpost system similar to Far Cry 3, and I made a bunch of Lore-Friendly maps.
Project Brazil is THE PASS, to the East of the Boneyards, North of San Bernardino, (the Cajon Pass irl.)
I made this map for The Frontier and Project Brazil's crossover lore and the passing references we have to each other's mods, as well as to show where we are in the overall Canon Lore between Fallout 1 and 2, and Fallout 3 and New Vegas. A lot of our story won't make sense to a lore purist until you play the mod and see how we wedged everything in there. But this next map should help.
This will serve as a loading screen during the NCR Main Quest, as well as an in-game map on General Silverman's desk. It'll go along with other loading screens that I will make exclusive to Project Brazil, so it won't interfere with Vanilla New Vegas or any loading screen mods you've all invariably added to your game over the years.
There are a lot of FPB and Fallout 1, 2, and New Vegas bits in here, as well as nods to other mods, along with the cancelled Fallout 3, Project VanBuren. (See, Project Brazil has good company with its weird title. I could always re-brand it Fallout: New California before we release it though! XD)

I updated Black Horse Ranch with a tons of new assets and art. It looks phenomenally better, it's more fun to play, it's more rich with lore, and it looks & feels much more like a vital location to the Raider Alliance. You pick up your companions here if you use the "sly" / Charisma way out when skipping to the NCR.
Since in the story you can get captured by Raiders and your companions kidnapped, you need a way to escape, and you can collect them here after a daring adventure of your own. You also have to visit this place to kidnap the lead bad guy's daughter, if you are on the mob path. Otherwise the location was useless and easy to shoot up. That is no longer the case.
I'd love it if another modder joined the project to add venders and voiced NPCs to the area. There's a lot more that could be done here that I just didn't for resources reasons.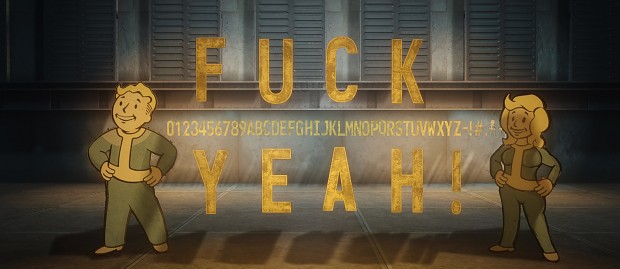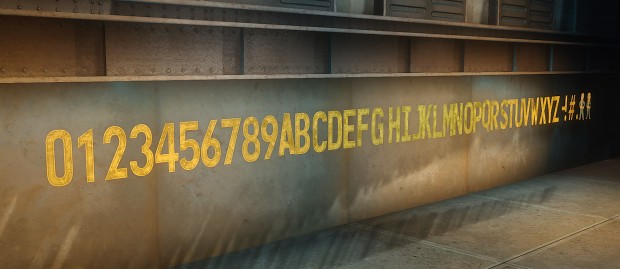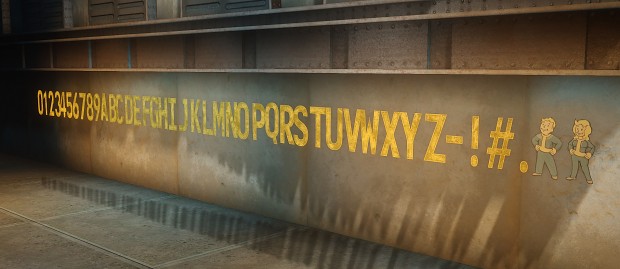 I wanted more signage in the mod, so I made one for the Vault and one for the Raiders & NCR. I will probably release this as a standalone modder's resource for future New Vegas modders, and, maybe, Fallout 4. If someone else wants to convert them.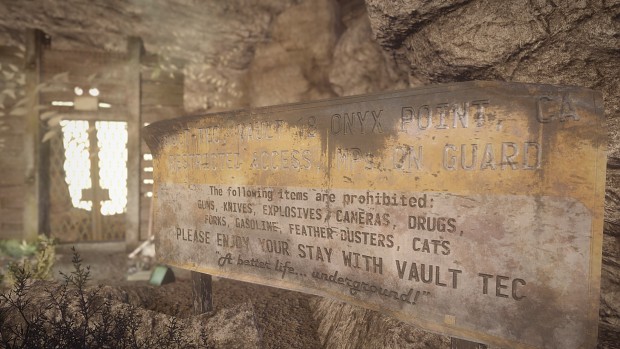 Just another sign to add a bit more unique value to the Vault exit.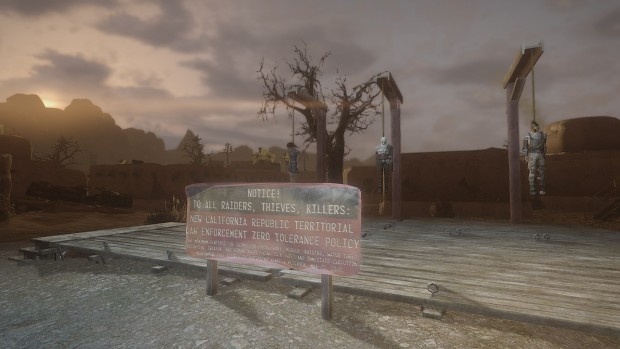 I was watching an AlChestBreach video a friend showed me, and notices there was this awesome hanging body. Decided I'd replace the static hanging bodies with these, and they added a lot of value to Union City and various raider territories. Thanks, deedes!
Our dirty NCR outpost Union City also got a resit, with new updated textures, 3d art, and refinements to existing structures for optimization.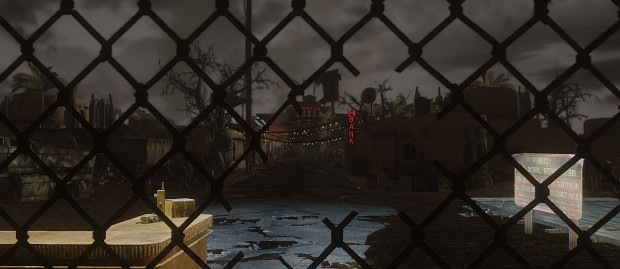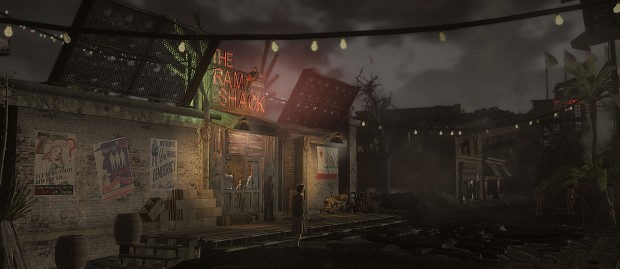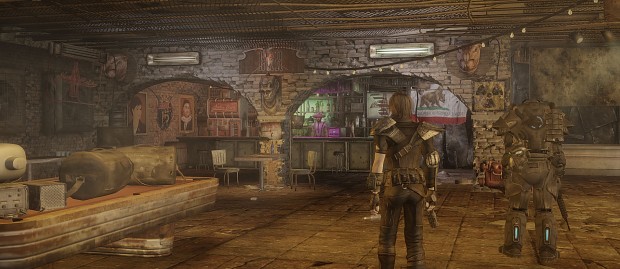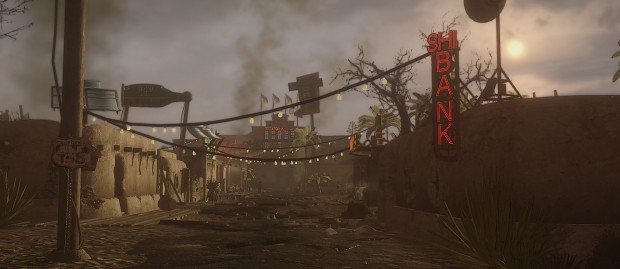 Also made new flag textures for our Release Trailer, The Frontier, & our Editing Narration Slideshow.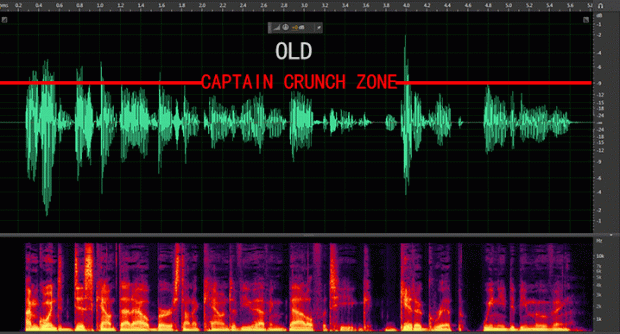 Last week I went back in time and updated all of our audio in a giant universal pass that encompassed the oldest files in the game that we first recorded in May of 2012, up through all of the new Part 2 audio from October 2015. We got some critiques on our audio from the 4 Year Anniversary Gameplay videos we put out a couple months ago, so I figured it was time I put in the effort to actually do something about it. :p
Generally you never want to record game audio until your project is finished and coded. But on a 2 man team, with limited budgets and time, we had no choice. That led me to make a lot of stupid amateur mistakes in the recording process that have haunted me for the last 2 years, and I'm just now fixing.
I had to learn a new piece of software, Adobe Audion, to resolve these problems.
It turns out I am, in fact, not an audio engineer. I am a visual artist - a radically separate discipline. You do in fact have to learn an entire library of techniques and approaches to get audio right! It's a whole world unto itself from microphone ergonomics to editing to final output. You can literally make an entire career out of JUST audio.
Crazy, right? 1 guy doing 1 job, and JUST that job. His whole life. Unfathomable, the luxury!
I knew when we recorded our voice acting that I needed help, but part of this mod is a learning process as much as it is a show piece of our talents. You should always be learning, no matter how advanced you get in your career. It's nice to have people around who know what they are doing fixing problems, but, when those people cost money, those people have to be you. XD

You can hear elements of the new audio here for contrast:
It's like seeing me naked. :p
Also, if you missed the new intro video for BETA 200 last month. New audio & video here too.
Rick did make a lot of progress this week doing the main quest, it just doesn't show on the chart yet. Trust me, I see this chart in my nightmares. XD But after we get that yellow area good & green, we will announce a release date the following new post. :)
Release when?
Dunno yet.
Depends on how soon these tasks get wrapped up on volunteer hours only.

This will be the whole mod this time, no cut content and no cliffhangers. The whole thing, start to finish, and integrated at the end with New Vegas (and The Frontier, so if you also get that mod, you can play FPB -> New Vegas -> The Frontier all on one character without breaking continuity.)
You can read more about our progress on the Design Documents Found Here. In the mean time, you can keep track of us on ModDB, Fallout Nexus, or Facebook. We've got a thriving online community centered around each one.

You can also throw dollars at me on Pay-Pal so I don't starve to death at my desk: Nexusmods.com
Cheers
Brandan Lee
Project Leader