As anyone following us knows, we've now been at this WAY longer than we anticipated, through international intrigue, Hollywood Feature Films, chasing Bear Grylls up mountains, data management shit-thundercanes, and our BETA has been stuck on hold while we finish up the scripting on the last quests, re-do the LOD, and fix broken voice files.
Our finished release still won't be 100% perfect - there will always be annoying bugs that we just can't account for reasonably with the 3 (now 4) of us on the project. But luckily, they aren't game stopping, quest breaking, or quest loop hole bugs, they're just dumb little cosmetic or NPC behaviour glitches. Most are because the Gamebryo engine is held together with prayers, melting duct tape, and the Spirit of Morrowind. Some are because they are like fixing grains of sand on a beach. ;)
Because we kindof have the look of a pro-DLC, I decided to go ahead and rework our Intro Video one last time. The old Version 2, which was posted on PC Gamer and went everywhere, was never meant to be the finished product. :p We're replacing the old fallout commercial parts with our own work, since the lot of us, in addition to being programmers and professional (ie. working) graphic artists & environment artists, and camera operators... also work in the film industry and do animation for features. We decided to really showcase our work with the BINK video at the start of our game by making it truly unique, original content related to our version of Fallout's lore.
Kaz is helping us out with the 2D vector art, and I (Brandan Lee) am the compositor, with additional assets from Joshuha Meehan recycled from our last project (thanks Josh. :p) We're about 1/5th done as of right now, now that the animation for The Dark Prince is wrapped up, we can focus on getting our other projects finished! I'm going back with my new PC rig and reshooting the in-game material, gathering stock video, and reworking audio to sound more clear.
RickerHK says two and a half weeks are left on his scripting, then we can release (hopefully.) Freddie has also wrapped up his navmesh duties and the new LOD looks amazing.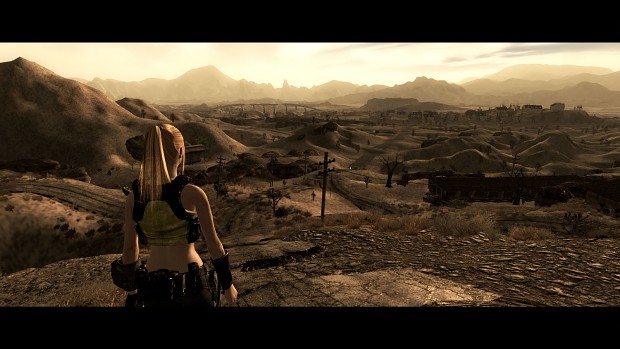 We also reworked the Weather!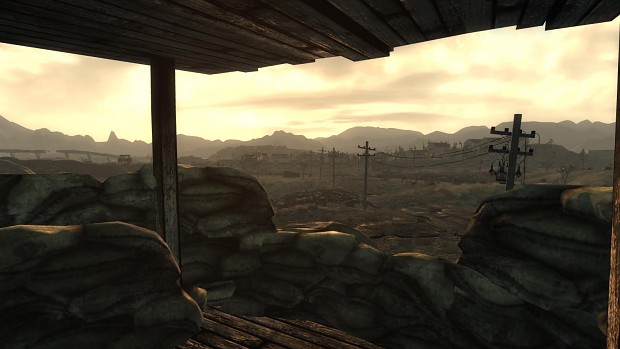 And the environment's Specular Maps & Textures!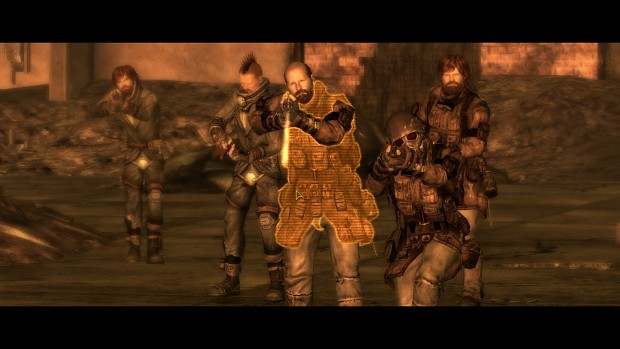 Our first release has more NPCs than you will know what to do with. There are lots of fun quests in Vault 18, tons of terminals to read (or ignore) and many interesting dramas to unravel and companion characters to sort out:
And robots. And the Enclave. And explosions...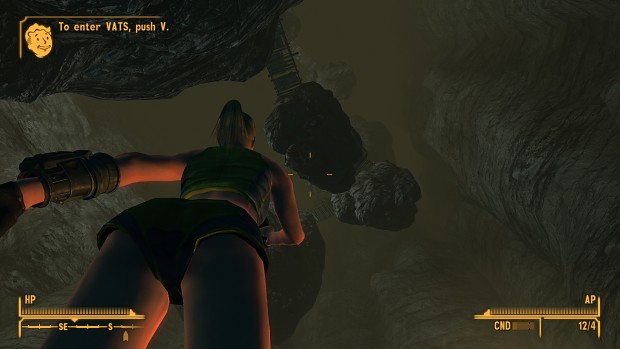 And one crazy fever dream with gratuitous panty shots...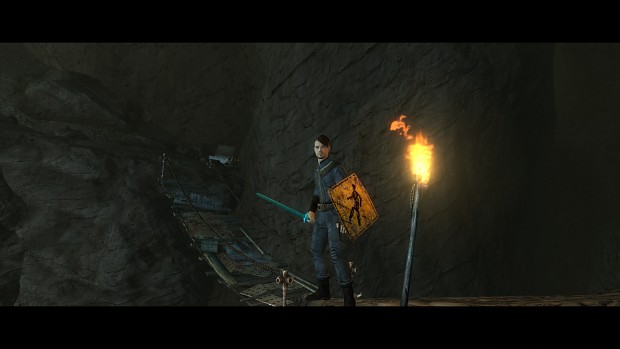 And foam rubber swords from a 90s TV show...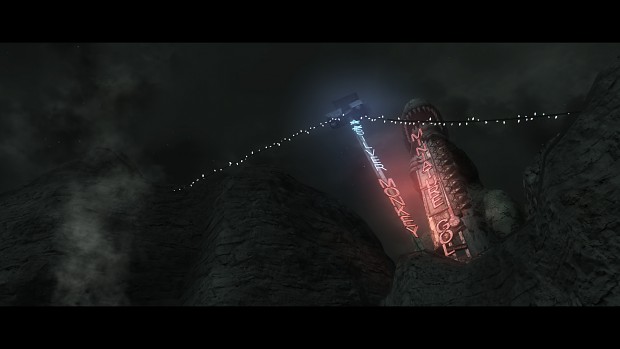 And Mini Golf.
I'll be uploading a pre-release trailer about 1 week from the official (real) launch date, so keep your eyes out. If our community reviewers want to get an early copy, send us a message on modDB, Facebook, or at our gmail address which you can find on this site.
No conspiracy theorists, plskthx. :p
Until then, keep track of us on facebook: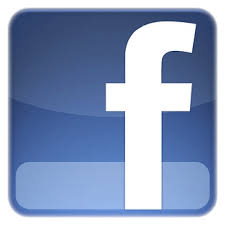 and
New Vegas Nexus
Brandan Lee
Project Leader