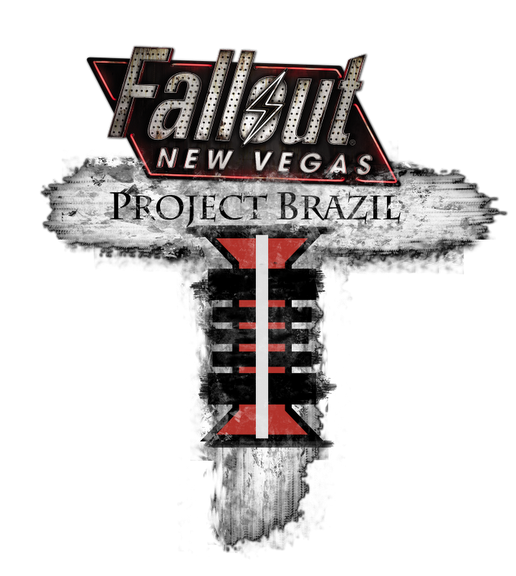 We're getting much closer to a firm release date for Fallout: Project Brazil. So, to show off some of our progress, we're posting our preview images of the Installer Package, and pair of new features we've integrated into our game from across the comunity.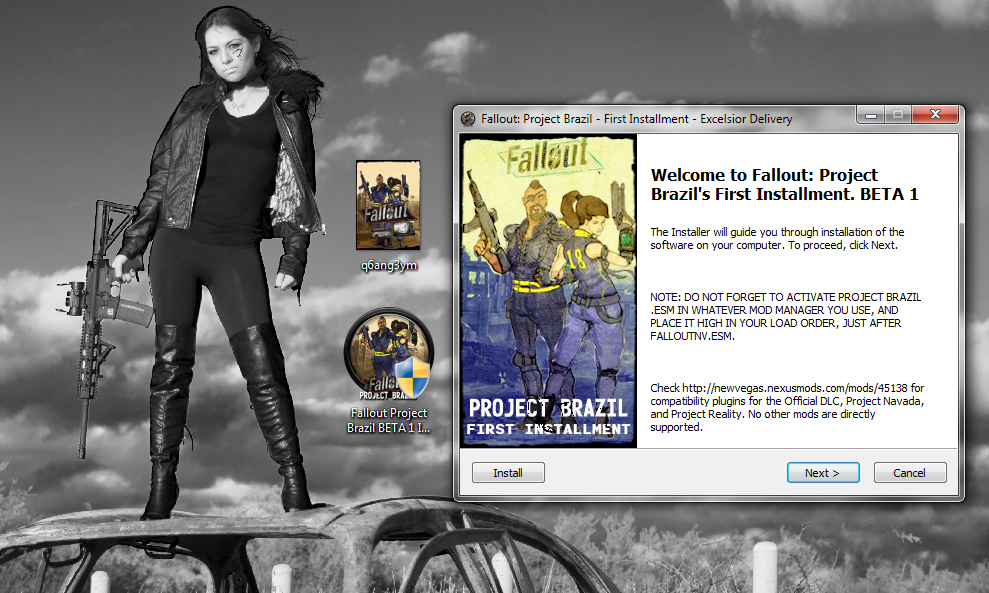 It even comes with a custom icon!
Fallout: Project Brazil is all about the details. So for that, I commissioned a piece of artwork from my friend Joshua Meehan, who is attending the University of Arizona. I'm proud of this guy - we went to high-school together and I always knew he'd make a career doing this. He did the line art for what will be our main Title Screen art, and serve as the material for our installer.
It may not be the most important detail, even some professional games just use windows installer icons, and other large mods just have the files packed into a 7z or Rar file, but I wanted to set Project Brazil apart and make it really feel like a legitimate piece of professional grade work right from the download screen.
I'm testing it now to make sure it works with both 32bit and 64bit versions of Windows, and so far the odds look good that it will work on everyone's system.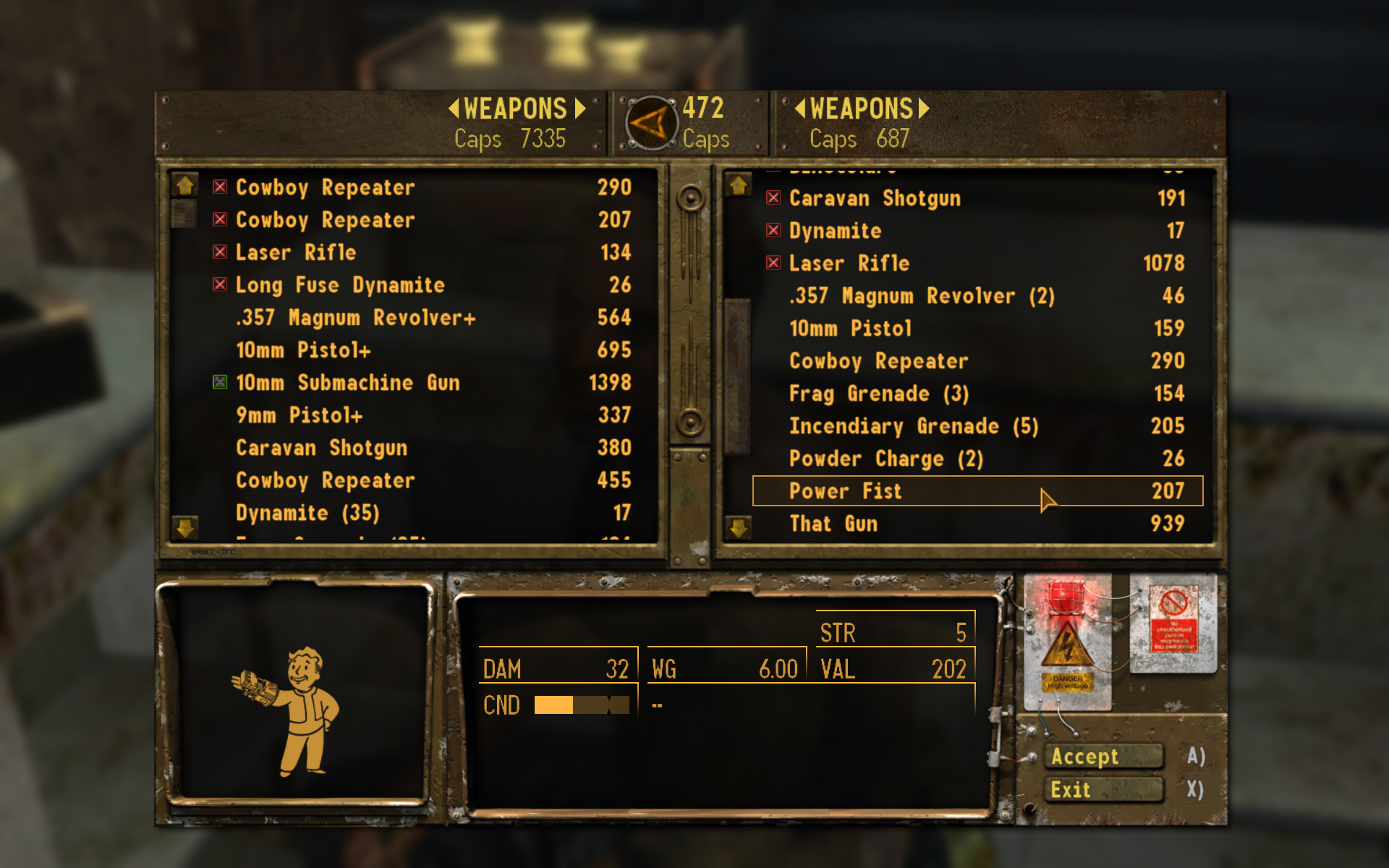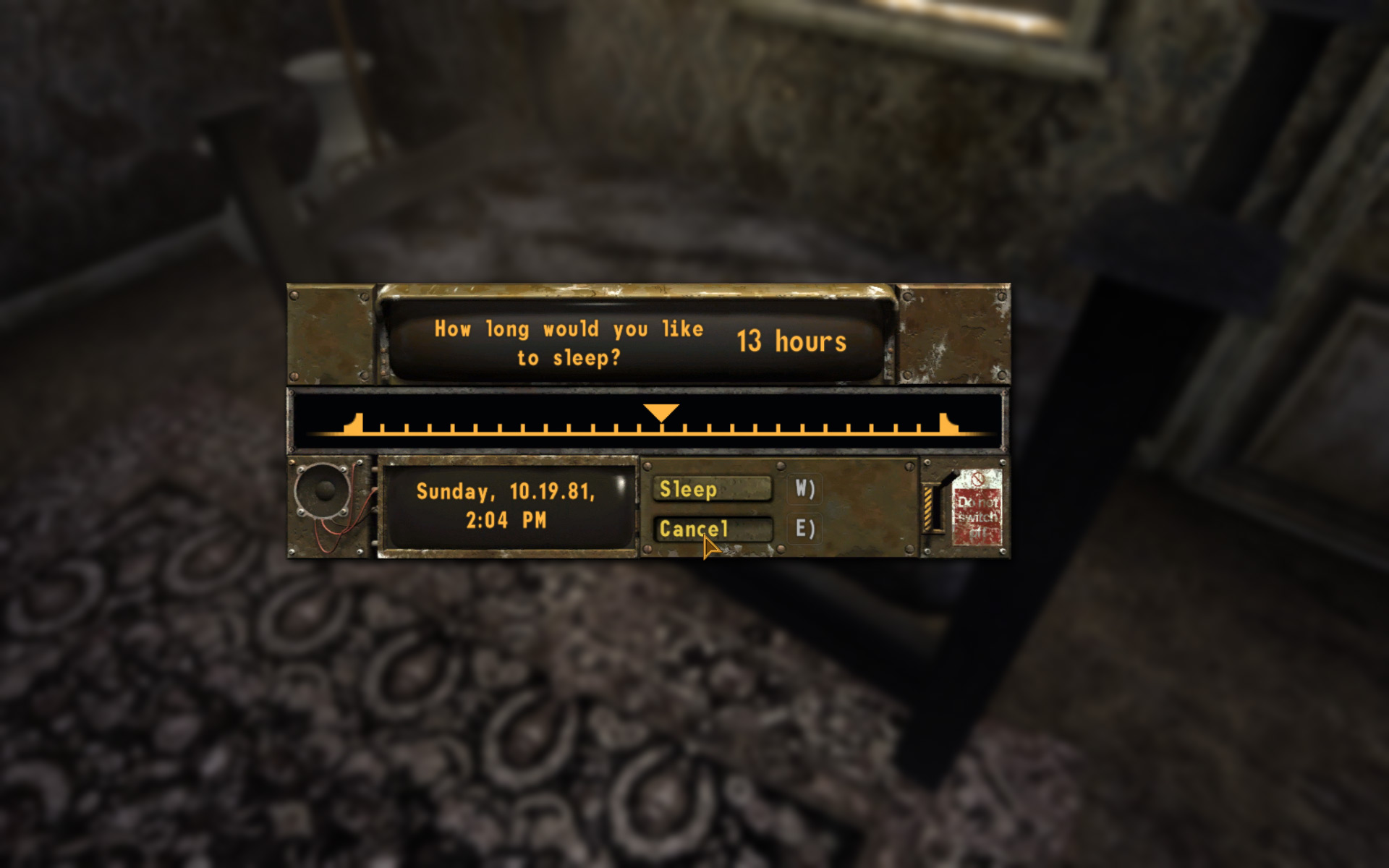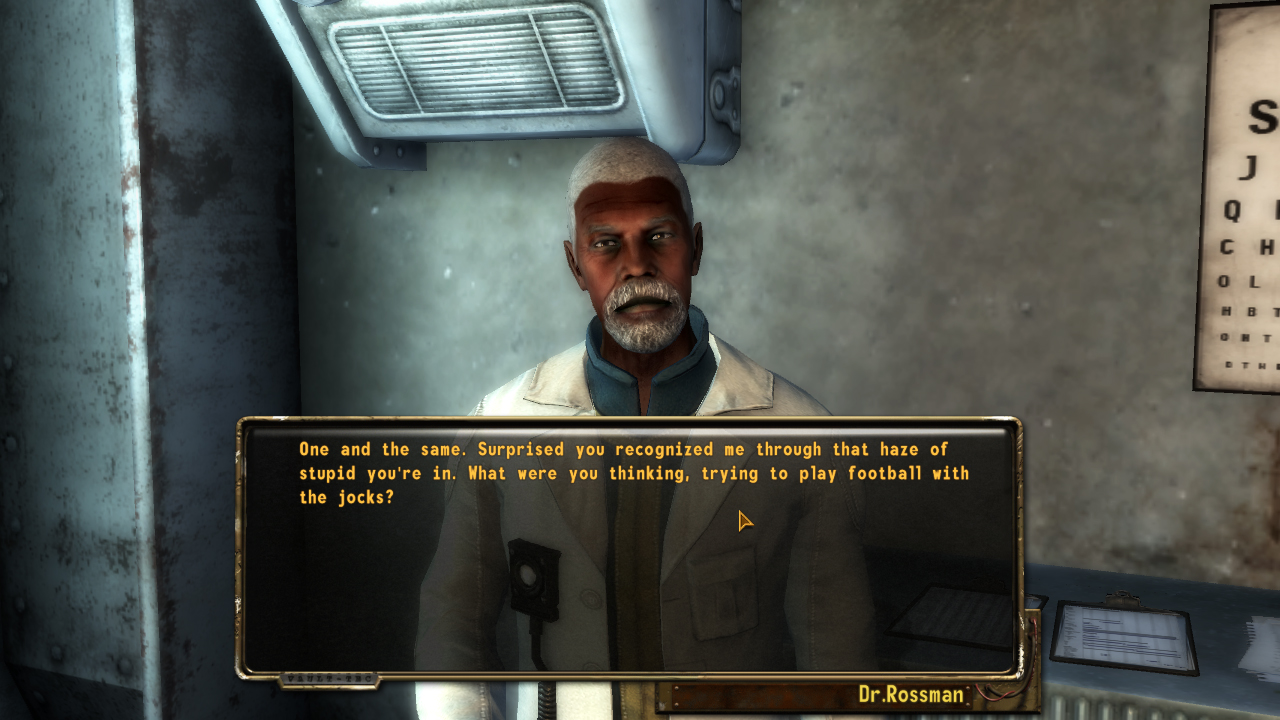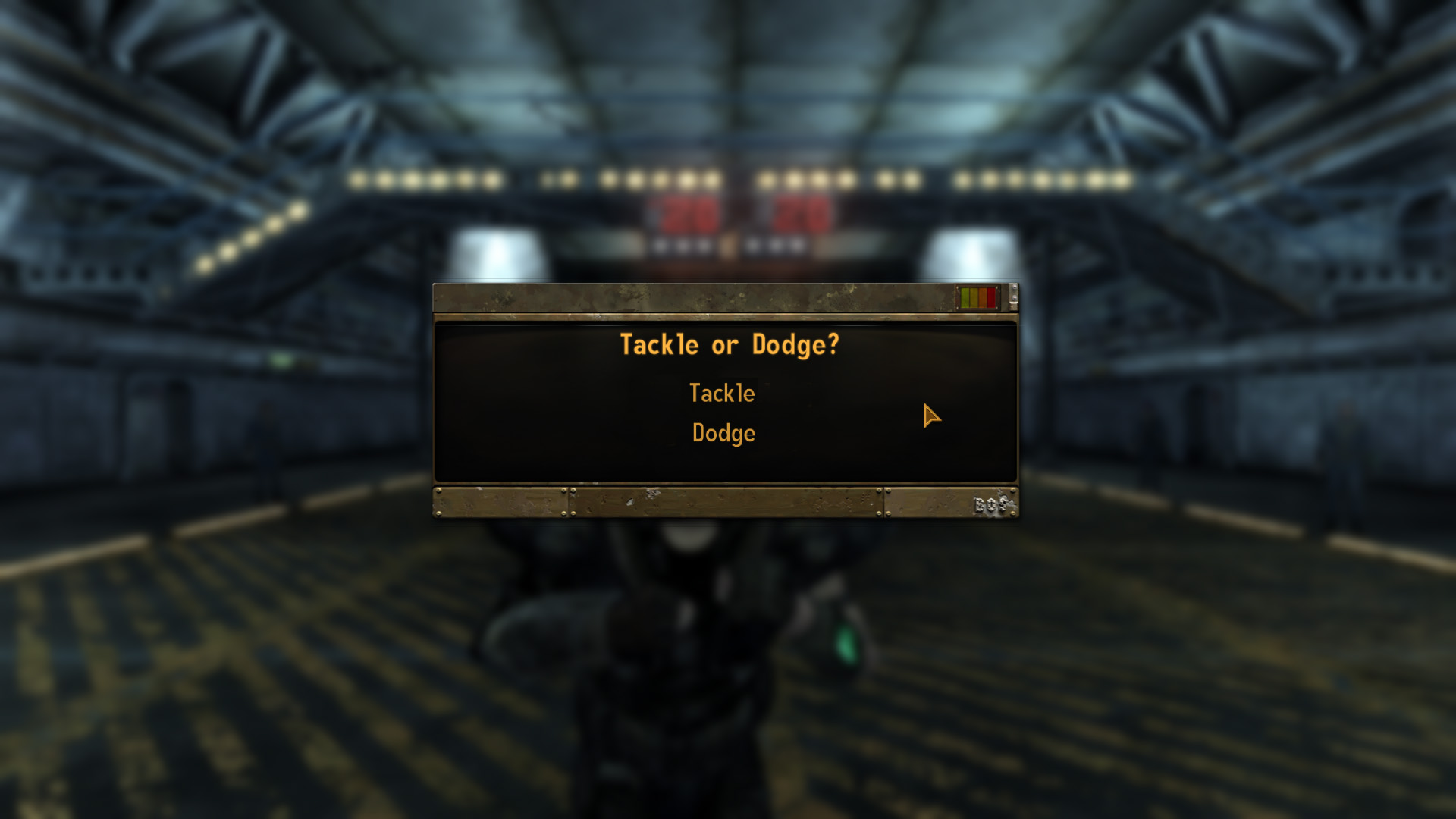 Interface Revelation mod:
Sghi.info
Because so many of you asked what mod this was, and if it was part of Project Brazil, I decided to talk to the mod's author, SGHi, and ask him if we could merge the mod into our files. He said, "sure!" So I added his name to the credit scroll in our intro video, and now, when you download F:PB, this mod will upgrade the appearance of New Vegas from those boring lines, to something that feels much more like Fallout 1 and 2 originally did, while making this interface more immersive and lore rich.
You will have the option to use this or not, and if you use DarNified UI there is a compatibility patch on the Fallout Nexus.

Our pal Dragbody dropped by the give us a package of armours for our good guys, bad guys, and pretty much everyone in between. We're now fully stocked with interesting new gear to make our characters look unique, and fit into the world that we've crafted in a new and interesting way that fits the Fallout look.
As always, you can keep up with us on Facebook: Facebook.com
and our Fallout New Vegas Nexus Site: Newvegas.nexusmods.com
Cheers!
Brandan Lee
Project Leader