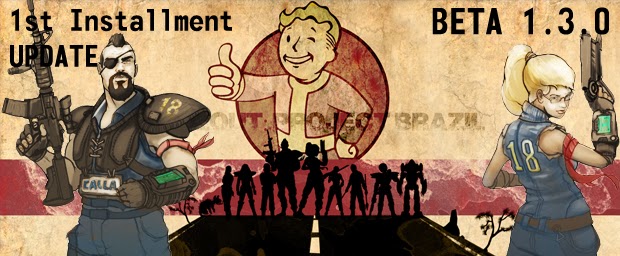 Fallout: Project Brazil's upcoming 1.3.0 Update makes many improvements to the campaign, as well as the world-space for the 2nd Installment. RickerHK and Freddie spent a great deal of time over the past months tweaking technical issues to prevent crashes due to the engine's frailty, fixing quest bugs, working with Marco to implement all of our unique hi-res textures for our worldspace and weather, or following fan input to re-balance quests, bad guy health, and perks.
The 130 Update's change log is FOURTEEN PAGES LONG. It was a huge undertaking, and now that it's sealed most of the major cracks in the mod, leaving only a few improvements for a future release, we can get started on the 2nd Installment full time, rather than just sporadically!
The big highlights include:
All new Wasteland and Interior lighting, now with ENB support thanks to Marco from

URWLNV

!
All new hi-res Textures for the wasteland Terrain, Rocks, Select models, and New Grasses, also from Marco and I. We specifically did a plant and geological study of the area the game is set in to have the correct plants and rock colours true to life. These are 1024 textures with a few 2048 textures mixed in, and works great even on low end systems. We spent quite a while getting them balanced to operate on old hardware, and look great on new systems, compressing Alpha channels and removing loose data without sacrificing quality. Parallax maps and detailed normals are present. Marco will upload an ultra-high res mod in the future, separate from our files. Because these are compressed in our BSA, it keeps the file size at near the same 1.3GB, and any texture mods to Vanilla New Vega will overwrite these, meaning NMA's or Poco Beueno will work with our stuff and keep what you have.
All of the bag guys in the wasteland, while still difficult, are now more balanced and numerous. No more getting slaughtered right out of the door when testing our WIP worldspace! Now it's a more fun arcade.
All of the Terminals have been re-written and reworked to fit the lore more tightly.
Player dialogue has been touched up here and there to better express their options.
The companions now follow the player anywhere, including coc to the Mojave.
The player now keeps all their Prequel loot in Chapter 1 after the dream interlude.
The Radios should be evenly balanced in volume to match the music. Still a little quiet, though, and they occasionally repeat 2 in a row on DETH981. We'll fix these when they link to finished quest stages in the 2nd Installment.
Virtually every quest bug has been addressed. I say virtually because there's always something, no matter who you are.
No more of the damn invisible door bug!
The Nerd storyline can now get Jen Hale as a companion after some plot stuff happens.
B6RK's quest just works. *puts duct tape on the enableplayercontrols.* There, we fixed it.
Johnny Matheson has found his feminine side, joined a book club, and will not kill you for being a Nerd... unless you try to sell him on the virtues of Sylvia Plath. Don't get him started.
We added a few more female player options back in that were broken, and made the existing ones more obvious. Still more work to do there in the future when we get our voice actors back in the studio for part 2.
Now when you re-work your tag skills at the end of the prequel, they are easier to understand and follow.
The Nerd is more balanced to the Athlete - but still they're much more difficult to power up. The Nerd now has just as many boons, but often in the opposite direction. Some Perks will still have a drawback, just like the Athlete.
The Nerd can get Dr. Rossman to give them the Scout Master Perk after reading a few of his old scouting reports.
The Nerd can get Kira to play along for her quest, "I'd Wrestle a Bear for You."
The Nerd will now have two ways to avoid fighting in the Vault: just using robots, traps, luck, and they can also manipulate characters like Earnest and Johnny Matheson into doing their dirty work. Earnest can charge the enemy, giving the player a chance to escape. Bragg will stop the player, and with a luck of 8, they can trigger the broken gas leak from the prequel to explode and kill the patriots near him. Encountering Chevy will trigger an event where the player gets arrested, awakens Johnny, who then kills Chevy and Brian. The player's army of Protectrons are strong enough to kill most everyone if you're using Project Nevada.
Because of the perpetual ammo shortage, melee is far more viable as a skill in the wasteland, as there are many melee only enemies. In the far future, there may be an optional, "NPCs use ammo" plugin to make it even more viable.
There is a pile of ammo and weaponry outside Vault 18's door until we finish the second installment. In a future plugin, we may add little temporary arcade quests to the wastes while you wait for the 2nd Installment, if our fans have enough interest.
We've spent tons and tonnes of time with our Fallout community, and I think we've refined the quests and bugs to the extent that they will be for now. We took all of our BETA testing reports to heart, really scrubbed the game down to get rid of glaring defects, and I think we're starting to see the polished shine of a gem in here. In our tests, we haven't run into any major bugs with this patch across dozens of playthroughs. I think I have Coach Bragg's dialog permanently memorized, so it's a sign that things are going well. ;)
I want to thank everybody for their cooperation. It's been a very cool experience getting daily feedback and using it to write the future installments, and learning to improve existing dialogue to really see what people want from a Fallout game. We've all grown a lot and hopefully our fans enjoy what we've built as much as we've enjoyed building it.
The patch should be out tomorrow or the day after. I'll post another note when we release talking about the images and geology of the wasteland, and plans for 2nd Installment quests after that.
You can read about our progress on the Design Documents Found Here. In the mean time, you can keep track of us here on ModDB, Fallout Nexus, or Facebook. We've got a thriving online community centered around each one.
Cheers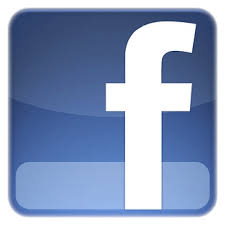 and
New Vegas Nexus
Brandan Lee
Project Leader