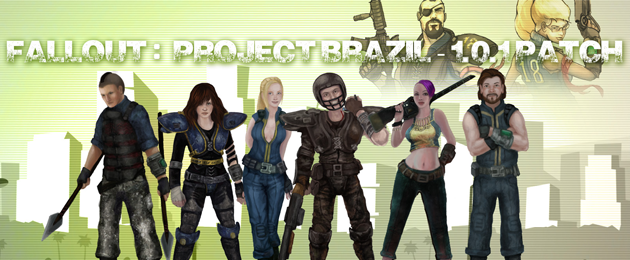 Art By Connie Taylor,
Josh Meehan
, and
Kaz Foxsen
.
For anybody living under a rock, we released Fallout: Project Brazil Friday at midnight and took the internet by storm. So far there have been 8,000 Downloads across 4 websites.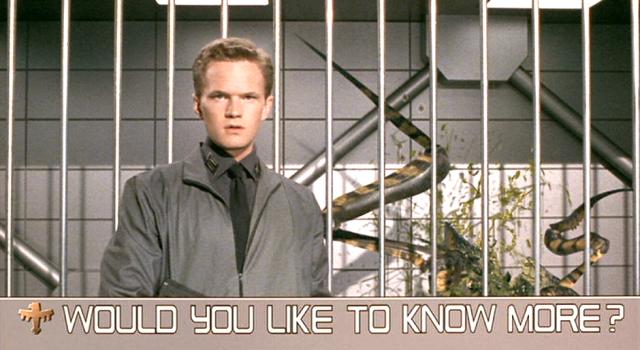 This is what
Day One
was like. JUST DO IT RICO!
Haha, yeah, just like that. :p Buuuuummmm, duummm dummm dummmm...
Fast Freddie, RickerHK, And myself have spent like, what, 28 hours on this patch? Did you know people have hacked XBoxes running F:NV Mods? Haha, yeah, seriously! And expect us to account for that. Ain't nobody got time for that!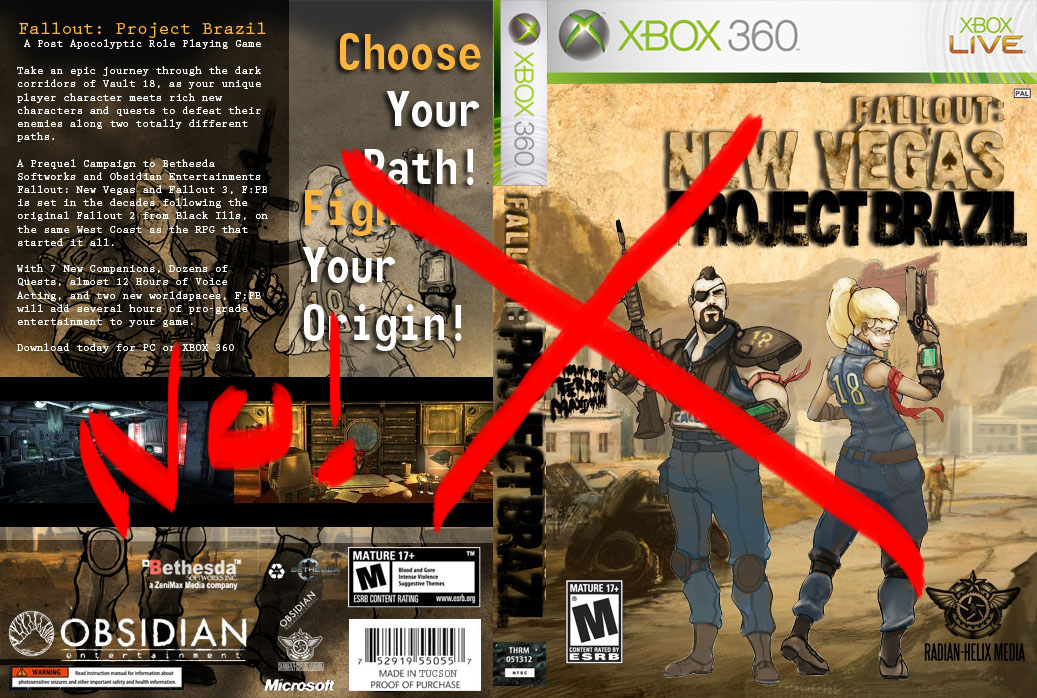 Aw hell naw...
Here is a quick run down of the glitches we never expected would occur outside of our test sample audience:
< Spare > will appear on dialogue if you use an Xbox controller. Why? *throws up hands* but we fixed it.
A L P H A refuses to follow you after beating my awesome Cyberpunk RPG in the Robotics Lab.
B6RK was refusing to follow some player if they reloaded the cell and failed hacking the terminal after powering him up.
Our Atrium (designed by Cambragol and modified by me) was laging so hard that few players could run it smoothly.
The Dream Sequence was terrifying, and falling down a butt puckering 500m shaft into a pit of spiders past bolts of lightning and asteroids linked by bridges covered in raiders apparently gave some people chill banes. DEAL WITH IT! In you go.
If you take the skilled Perk from the DLC, it truncates your XP from the first Level up in Dr. Rossmans's or Coach Bragg's office and causes you to get stuck in an infinite loop. Of course, no one reads other posts, so they never saw the easy fix. 99% of our audience uses that stupid unbalanced perk. You're like addicts, all of you, snorting Electron-Easy off your 5$ box of DLC! We set it so that this can never happen again. Bwahaha!
Apparently, if you Go to Bed, you wake up and Jamie is suddenly 9 months pregnant. What the hell Jamie! That's some post-nuclear Maurie bullshit. Ain't nona that happenin in mah house.
Those raiders in your dream had white skin. That sparked. I was on the Phoenix Twilight set as a day player G&E. NEVER AGAIN.
If you killed 1 vault dweller in your dream, you'd wake up and the security would stab you to death while the sheets were still burning. We neutered him.
If you joined the Enclave, ruined everyone's lives, you karmic evil you cause your fellow Enclave to randomly turn on you. Which come to think of it is a great Bad Karma option later...
Talking to Ancient Eddie Bolero would not update the quest in one path. Fixed.
PBCH1V18cDialogTrigScript , PBrazilCH1ToUAPTFromPPWHatchScript , PBrazilCH1ChevyNPCScript and PBrazilEnclavePatriotEvansNPCScript would set you as hostile to the Enclave. No one knows what that means, but it's fixed.
Johnny Matheson gets really high on rage and kills you if you eye his magic sack. Fixed.
Added a failsafe follower release script to Ben's conversations in case the triggers malfunction in V18aDestroyed
If 'Wait, we have Robots' isn't running and you play the game to unlock Alpha, then A Roboto Mori will now start.
Also for Alpha - two topics that should have been top level, were not, an that was preventing the hire dialog.
Now you will never get lost again. Follow the white lines on the floor to navigate the Atrium. Each line leads to a staircase.
Lag has been eliminated in the atrium, but lights and some superfluous hallways and rooms were eliminated.
You will never get lost in the dream again. If I covered the path in a straight line, splattered it with arrows, covered it in a path of glowing mushroom, stars, and lit torches... I could not mak the path more obvious. If you get lost, you're the kind of player that walks into the wall and can't find how to back up. Take the jump. Just do it. Or carefully climb down that cool path I painstakingly built. ;)
If you get lost trying to Find the Tier 1 & 2 switches, or confused with the Cistern wire repair, you are bad at video games.
I (Shawn Star) would call the Nerd a Jock sometimes. Not fixed.
Our Project Navada Patch is now more compatible and accounts for XP reformatting.
Deleted foolish objects in PN.
Installers are not working right and causing havoc. That's a

Page File

issue with Nexus Mod Manager. Gotta restart the computer and try again.
LOADS OF MESSAGES AT START UP THIS VIDEO BELOW? Use the DLC. It's in the Options folder of the BETA 1 download. Works like a charm at all times.
Crashing the Gun Runner's Arsenal? Uncheck The Courier Cash Plugin. Fixed.
Your downloaded DATA file if manually installing is now in our Main Page.
That should about cover it.
Looks like
CopiousGaming Has done the best job ripping our BIK Intro in Hi-res. Thanks?

I'll release a real Hi-Res video later in June. Got a few kinks I want to work out to make it a little more scrutiny proof. It's still a little jagged around the edges, and I'm a perfectionist.
Until then, keep track of us on facebook: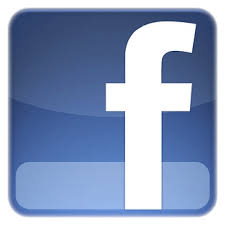 and
New Vegas Nexus