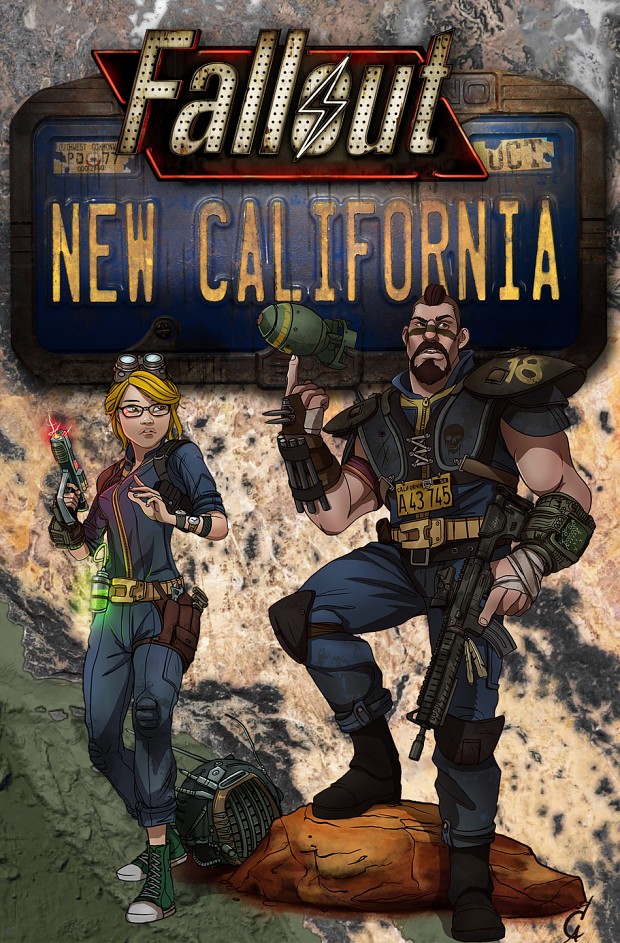 WE'RE ON THE FINAL QUEST!
September and October sped straight past us. Rick and I had some tough days this month, with one of us losing a father and the other's mother suffered a slipped disk leaving her disabled. But! We persevered, and we are looking at the final quest in New California finally coming to an end!
This has been a LOOOOONG time coming! :D The end is very, very close. Lot of dustoff work to do in the final phase of development, and now we have to fix some broken issues and refine others so they are more interesting for gameplay, but it's way easier than creating all new assets and code.
After this last sliver of yellow is gone we are in FULL ALPHA mode, where we need to sweep back through and correct bugs to reach BETA, but we are otherwise feature complete! :D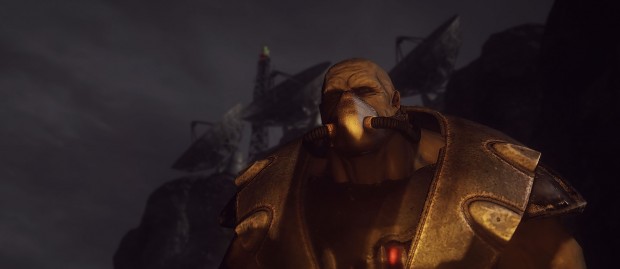 We added some new art for our bad guys! This is Vaygr the Gatekeeper, an NPC you meet as a portend of things to come. He was never meant to be as badass as a giant Super Mutant Cyborg with a Thermic Lance, so I wish I'd done more with his character, but he'll appear in a couple locations as a difficult mini-boss to either flee from or try to kill before running away.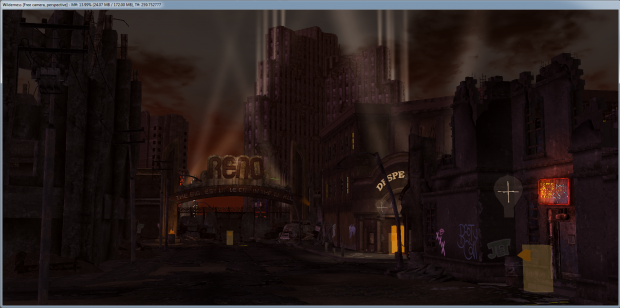 Miles "Trickyvein" Wimbrow made a New Reno level, and while it won't be featured in New California as a playable space, it does appear in a cutscene along with some screenshot of San Fransisco in our ending videos. Which is very cool, to see those classic Fallout location in 3D, even if we never had time or a good reason to put them in one big mod.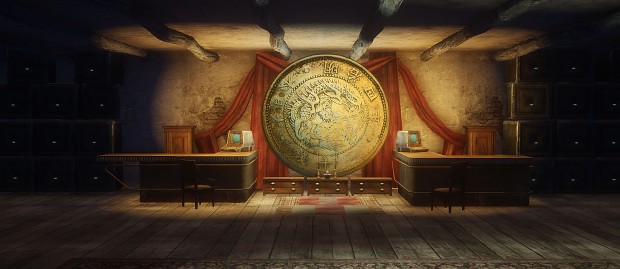 Some Shi material does appear in New California though, mostly in Rebel Shi Raiders and the Shi Bank in Union City. You can join Kieva of the Shi Raiders as a Faction, with two unique ending scenarios.
Ashura also animated this super sick "Superman" drop fall for us. Pablo did the audio!
The drop fall will take place as one of the Final Boss NPCs jumps down in a suit of slick Power Armour into a pit of burning embers and mutant corpses.
Hopefully you'll be surprised by who it is doing this epic jump into your path.
Jack Wong also sent us some reinforcements we desperately needed from The Frontier's toolbag, including animating our Missile Launch which you will see at the end of the game.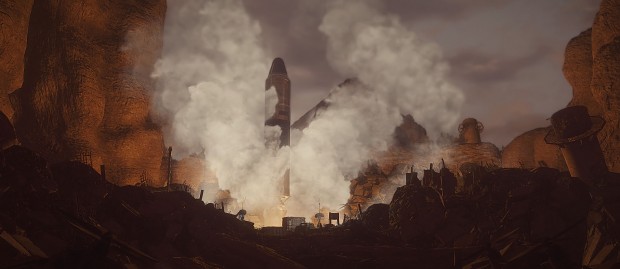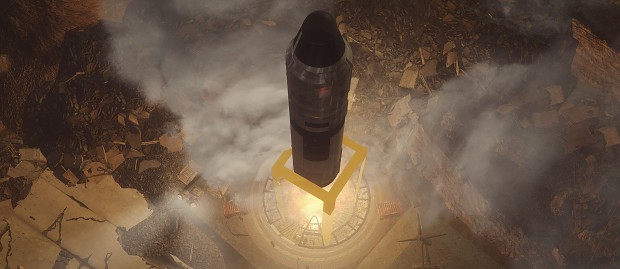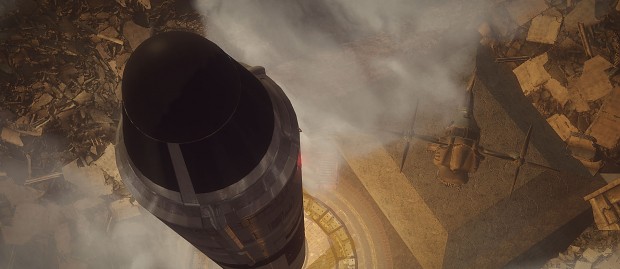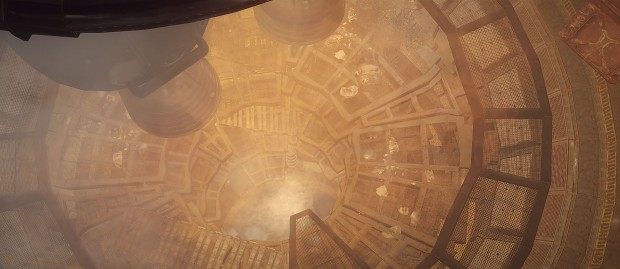 This is going to be amazing. The stills don't remotely do this justice!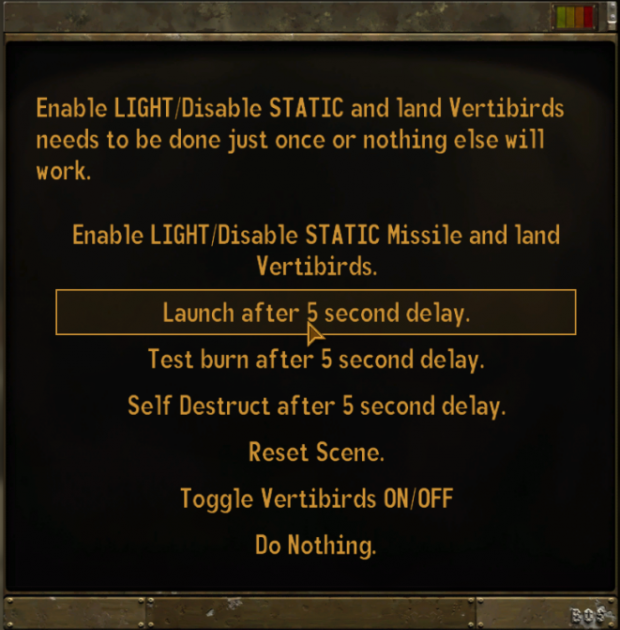 Rick rigged us up a menu for shooting the ending sequence. This will allow us to quickly shoot from many angles and reset the scene. Jack Wong and I spent 3 days working on new studio quality effects for this, so it's going to be super sexy. It will still be there on release if you guys want to toy with it.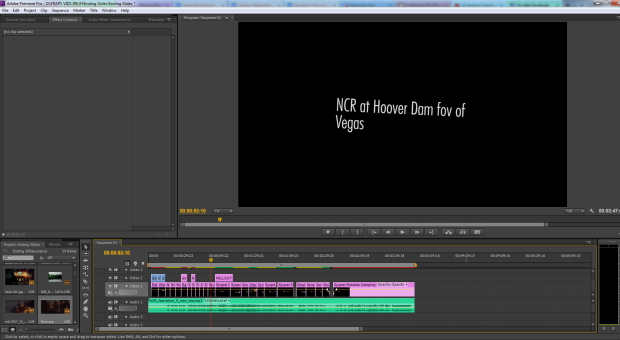 The ending videos are, predictably, the end of the mod. After this, the last major tasks are the Enclave Side Quest, which is grafted onto every major Main Quest event in the NCR and Raider paths of the story, and the Companions, which need some fixing. There are now 11 of these videos, not 13. I did some trimming that combined some logical plot together to reduce my already insane workload and save variables.
Pablo Cortina also hooked us up with a new theme song for the Main Menu, which is also the NCR Ending Music, to show that it is, technically, our "canon" ending leading to the start of New Vegas.
The main endings are NCR, SHI, MOB, RAIDER, and ENCLAVE. With Companion endings in New Vegas.
There was a Super Mutant Ending, if you joined them, but we had to cut it for technical feasibility. :[
You'll be able to find the Super Mutant Ending in the audio folder though, if you ever want to dig out that vision of what could have been? It may still get used as a "defeat" slide if you die in the final Battle.
Pablo and Martin have become invaluable to the team in the last few months since joining us to do the Brazil Theme Song back in May. They've done all kinds of cool music for us and made lots of sound effects. Martin even added a quest! :D Only the 2nd person beside Dustin Wing to do so!
Pablo & Martin's Theme from our Intro video! Check out the rest of his sound cloud while you're at it!
**SOME SPOILERS IN THIS IMAGE**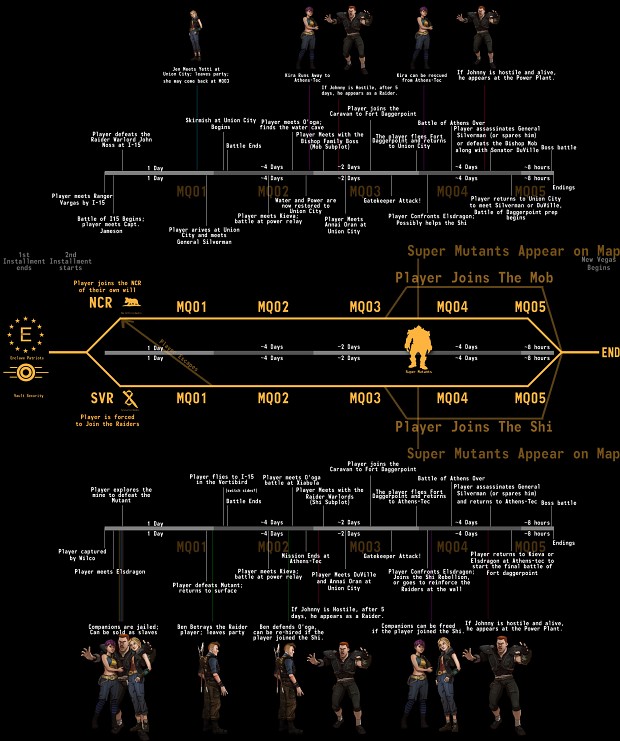 **//SOME SPOILERS IN THIS IMAGE**
The Companions are very complicated, and we have to do some patchwork on them. But I think we can get these guys squared away very quickly. They are mostly implemented already, but as we laid down layer upon layer of Main Quest material they broke in a few places, like when the player gets arrested by the Raiders (if you go that path) and decides whether to escape or not. Their GREETING topics currently have some mismatches that make it impossible to talk to them after that event.
Bugs like that are the last phase of work on the project's ALPHA layer.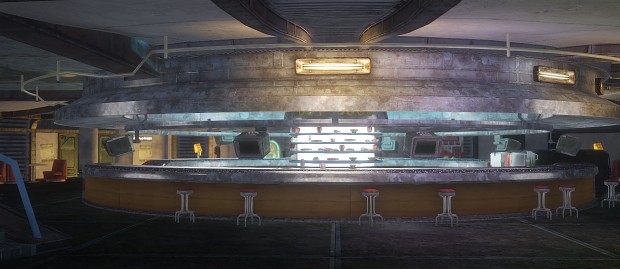 We're doing ONE LAST deep dive into Vault 18 to rig up some extra materials and fix bugs. We're already BETA quality in Vault 18 again, it's just a matter of really pushing it this time to do better. Adding some Generic Vault Dweller Voices thanks to Martin and I, and replacing Earnest with Mark the Security Guard, who lends a much more sombre tone with Ben Britton's Voice acting and Mark Hickman on editing.
From there, we are ready for internal testing and then can announce a release date for BETA 200!
We also got a dragon! And some fruit! It'll... make sense when you get in game. :p Weijisen's visits are kinda like Random Christmas. You never know what you're going to get. But it's always exciting. I used these as the Viper Warlord's emblems in gold, and as Elsdragon's personal Icons to give the Mine some extra character all around.
You can read more about our progress on the Design Documents Found Here. In the mean time, you can keep track of us on ModDB, Fallout Nexus, or Facebook. We've got a thriving online community centered around each one.

You can also throw dollars at me on Pay-Pal so I don't starve to death at my desk: Nexusmods.com
Cheers
Brandan Lee
Project Leader