From the creators of Imperial Civil War and Ascendancy comes Thrawn's Revenge III: Fall of the Republic, covering events in the twilight years of the Galactic Republic and the Clone Wars. For millennia, the Galactic Republic has been a source of peace and order for the galaxy. More recently, corruption has begin to spread through its institutions. Across the galaxy, beings become disillusioned with the status quo and rise to challenge the Republic...
If you are reading this from the Imperial Civil War page, FotR has its own ModDb profile on which we will be posting all future FotR-relevant content.

Follow Fall of the Republic on ModDB - Thrawn's Revenge Discussion Forums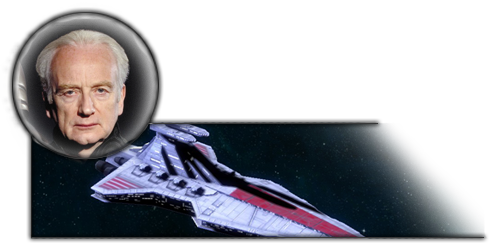 A Republic in Decline

"I am quite convinced that ten thousand more systems will rally to our cause, with your support, gentlemen."
-Count Dooku, aka Darth Tyranus

Hello everyone! On April 1st, we released a rough teaser trailer for Fall of the Republic, which for some reason people thought was fake. Then, a few weeks ago, we confirmed it had resumed development in our Thrawn's Revenge historical timeline, the first part of our celebration of 11 years as a mod team. We were going to hold off on doing a proper announcement for a little while, but there's been some common questions we wanted to take a moment to address, as well as break down the way the mod will work.

Fall of the Republic is a prequel-era mod in which we want to recreate the galactic situation in Star Wars in the last years of the Republic. We aim to bring the feel of our post-Endor mod, Imperial Civil War, into this time period, adapting that model to one suitable for the era. In the same way that Imperial Civil War tries to shine a light on some of the mid-level players and events like the Yevetha, Hapans and Warlord factions on the galactic stage of the post-Endor period, we hope to explore some of the timeline beyond just the Clone Wars themselves. While the Separatist Crisis and the Confederacy of Independent Systems became the standout conflict, the decades leading up to the declaration of the Galactic Empire saw significant military buildup across various factions, where certain events swinging a different way could have brought different challenges to the Judicial Forces Republic in the early parts of this period, with a constant debate about the virtues of re-militarization within the Republic. People can speculate on what that means, but for now, we'll leave it at that. Our history of developing Imperial Civil War and Ascendancy will be informing how we structure the mod, release-wise. In order to better focus development on specific parts of the mod, ensuring people get regular, more polished releases and giving us a more solid basis to work off of, instead of trying to tackle everything at once, we will be starting a bit more simply with the Republic and CIS, and working up to our broader goals.



Into a New Era

"They will have the numbers. We will have the Force."
- Jedi Master Saesee Tinn, Fifth Battle of Qotile

One of the more prominent changes in Imperial Civil War versus the base game is a tech system primarily based on "eras" (being Imperial regimes in ICW) as opposed to a directly tiered, traditional tech system where you start with, for example, corvettes and work your way up to larger Star Destroyers. This is a model we will be translating into Fall of the Republic. The first release will start covering the major conflict of the time period, being the Clone Wars, broken into three eras; the first, second and third years of the war. The playable factions in version 0.5 will be, of course the Galactic Republic and Confederacy of Independent Systems. Considering the factions themselves did go through some standard technological advancement and research during this period, there will be elements of that as well, but it will be based on in-universe factors, instead of just ship A is stronger, so it's era 3. Era progression will be based on a mix of events and the passage of time, with different research options and other events possible based on the era in which you are playing.

We will be doing a faction profile for the CIS and Galactic Republic at some point in the future, covering their unit and hero rosters for v0.5. But for now, we want to cover some of the more common questions we've been asked.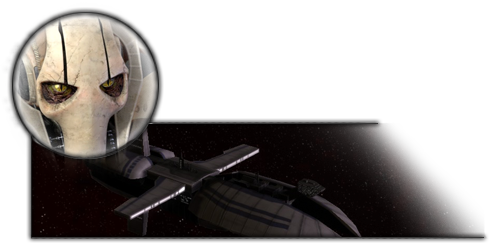 ---

Will this interfere with Imperial Civil War 2.2? When will Fall of the Republic be available?

Fall of the Republic will have absolutely no impact on the release of Imperial Civil War 2.2. Our goal is to build FotR off of Imperial Civil War 2.2 as a starting base, so dedicated work will not be started on Fall of the Republic until Imperial Civil War is in testing, which is also when you'll start seeing screenshots and video of the first Fall of the Republic release. Until then, the only work we'll be doing is on assets also needed for ICW (ie, the new Providence art assets). As mentioned above, we're keeping our plans for that first release less ambitious; we'll be doing the basic framework for mod and the two main factions, which should not take too long to get out after 2.2. With the mod tools Pox and I are working on, like the GC creator, a lot of the logistics for this become a lot simpler. If there are any talented 3D modelers or texture artists out there who would like to help speed this along, they can contact us at ThrawnsRevenge@gmail.com

Aren't there already Clone Wars mods for Empire at War?

Yes, and for a long time, this is why reviving FotR wasn't really on our radar. However (and this isn't criticism of the existing mods, simply a matter of taste) the more I started playing those mods, the more I was thinking about what our own version of that would look like. Yes, it still involves clones fighting droids and Venators fighting Lucrehulks, but there can be different ways to handle that. Some people may prefer the existing mods, some people may prefer our version, but ultimately we enjoy making mods, and we make what we want to play, so really it just means more options.

Does this mean no Stellaris ship packs?

I'd still like to release some of our TR stuff for Stellaris, but as it is, there's a decent selection of Star Wars ships available for those who want to play with them, so I'm less concerned about that for the moment.

What about the Clone Wars Cartoon?

While the mod will be based in the Legends expanded universe, there have been some questions as to how we'll handle the Clone Wars cartoon. While the more recent Clone Wars cartoon (the one with Ahsoka) is technically part of Legends, it did introduce some inconsistencies (in star Wars? No!). We won't be completely disregarding the cartoon, but in cases where there is a conflict, we'll usually go with the non-cartoon source. There are some places, like the Essential Guide to Warfare, that retconned some of these issues, drawing from the cartoon and other sources, and for us, Essential Guide to Warfare pretty much trumps anything else. Basing the mod in Legends allows us to use some of the characters who would become major Imperial and Rebel figures during the earlier days of their careers.