This week we have some brand new screenshots from our second map Reaper. Reaper features some steep sloped terrain as part of a mountainside rice field. Players will be ducking in and out of thatched roof farm shacks and hugging the terraced muddy terrain for cover. When you are splashing through the rice paddies be wary of hidden claymores and enemies lying in wait. Will you sew the seeds of victory or be harvested by the opposition.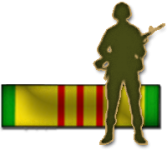 Be sure to join our forums to get all our news updates first and chat with the developers.
Fallofsaigon.forumotion.com
Also if you are interested in helping us develop this mod, feel free to sign up in the forum and post in the recruitment section.
We are always interested in working with talented individuals.