It's been a while since we've posted some news, but the team behind Fall of Saigon is back in action and we have a bunch of great content to share with you in the coming weeks. First, We would like to welcome two new members to the team. Chris101 is joining the team as a level designer and we will soon be showing off his first map fos_countryside. MSKyuuni will be bringing her talents as a sound designer to the team, soon we'll have custom sounds for our guns hooked up.
Today we would like to share our brand new American troop transport model. This m135 truck model comes in two variations. It has an open truck bed version for troops to ride in or carry provision. Alternatively, there is a canvas tarp covered version for rainy maps or if you want to conceal what you are transporting. Either way it will provide excellent cover and variation for our level designers to experiment with.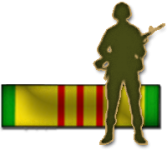 Be sure to join our forums to get all our news updates first and chat with the developers.
Fallofsaigon.forumotion.com
Also if you are interested in helping us develop this mod, feel free to sign up in the forum and post in the recruitment section.
We are always interested in working with talented individuals.