The next update to Techblox is OUT NOW! download it from Techblox.com
This update includes a number of additions but most notably new vehicle parts, specifically Truck parts and Formula parts! If you have not read our information on Cloud Saving, please make sure you READ THIS before playing this update. We have a number of features to discuss, so let's get to it!
Formula Parts
We noticed a lot of players chose to make F1 style vehicles when they began creating for the very first time in Techblox. But the current engines lacked the horsepower, and players had to place Sedan type wheels and seats onto it. We wanted to give players the parts to not only make them look good, but also control and perform as you would expect of a Formula vehicle.
The Formula engine totals at 900hp and is by far our most powerful engine.
You can attach this to any current vehicle and if that vehicle is built well enough, it can rocket down our track at great speeds.
The Formula wheels
These wheels provide not only a great F1 style look, but are designed to act how Formula 1 vehicles behave in terms of their physical properties.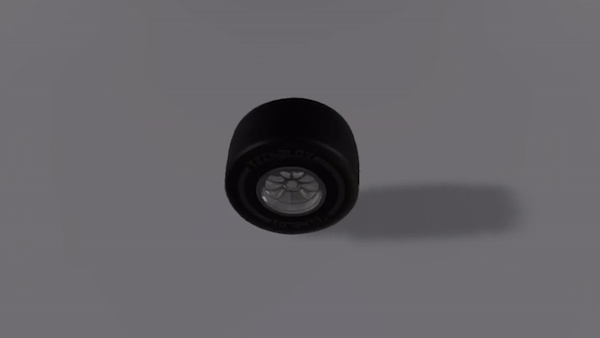 We also have a low profile rear wheel, which has different grip characteristics.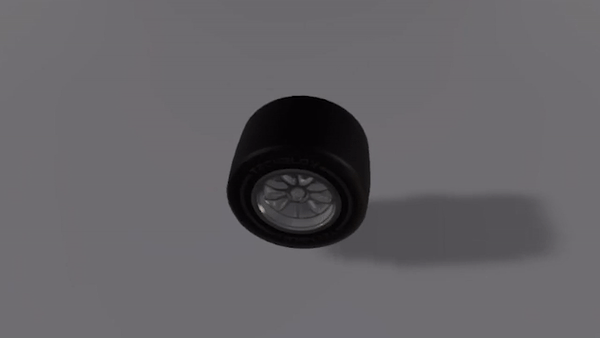 The Formula seat
And to complete this set, is the Formula seat. Ace-ab kindly shared a video off topic on our Discord which showed Lewis Hamilton explaining the characteristics of the F1 seat.

This was REALLY usefully and we'd like to thank them for sharing this video with us. We used this as reference to help us build our own Formula seat. You can check out the video Ace-ab linked us to below. If in the future we are designing new vehicle parts and you have some solid reference videos, do share them with us!
Here's the first look at the new Formula seat
We recently took Paprika's F1 vehicle out for a spin too! Check it out!
Truck Parts
Trucks have an incredible history in gaming (who can forget Brick Rigs?!) and we wanted to provide a number of parts to help players create them.
Our first Truck part is wheels. Now we had spent quite a long time designing them in one way, but actually ended up remaking them because we weren't happy with them… The wheels we created seemed to look more like an all terrain type wheel.
When we first revealed a video of the Truck tyre we received feedback that the white Techblox logo was a little too prominent so we toned it down and made the text black and look embossed.
Qorst also asked about this little attention to detail

We really liked this idea so we added it!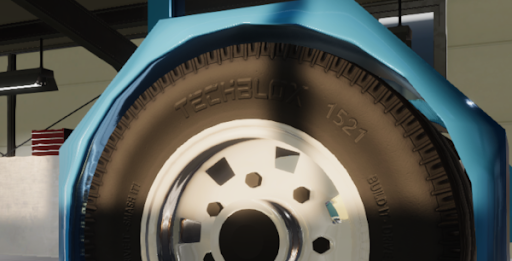 In addition to the standard single truck wheels, we also have dual truck wheels, a new wheel rig, wheel arches and flares which when combined give you a great looking truck. Qorst shared one of their trucks with us a few weeks ago and we modified it to use all of the new parts. Check it out below:
Hatchback parts
To compliment some parts we released in our last update, we wanted to include a few more parts to complete the set. Below are the Hatchback driving seat and the wide profile wheel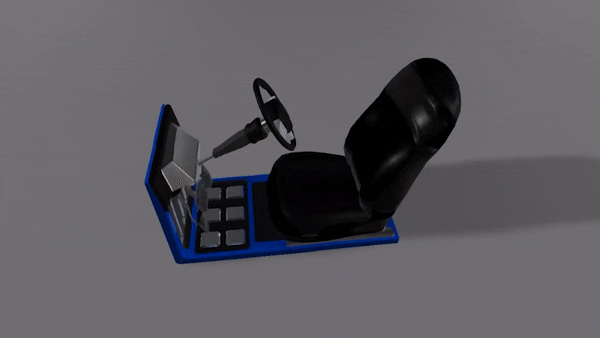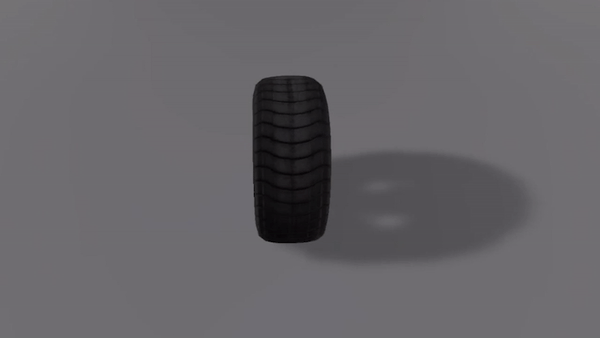 Headlights
We've adjusted the current cosmetic headlights so that they can be coloured by the paint tool. Check out the various colours below!
Volume Limits
This update includes a new Volume Limit rule which in time will be used to set the volume limit for a variety of game modes. We have stretched this out to cover a large portion of the floor and is represented by the red lines in the workshop.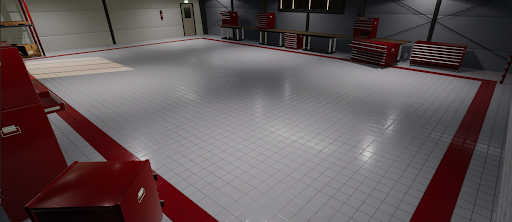 This will mean that players who have built outside of this area will be able to enter simulation, but blocks outside of the volume will not appear in simulation.
The purpose is to provide an additional level of challenge based on the game mode, so if we had go-kart racing, you couldn't bring in a truck to ram competitors off the road etc.
In time the volume limit will be set by the game creator and we may even increase the size beyond the current available workshop space to permit even larger builds.
Optimisations
We've gone through another round of optimisations which are mainly focused on simulation. If you see any improvements, do let us know. The big change is 'dynamic resolution downscaling & LOD Bias' - If you're currently running lower than 30FPS we'll attempt to automatically adjust these values to ensure you run at 30+FPS.
Environment Changes
We've updated the bridge in the current track. But we've also added new grass which ties in with our optimisation changes above but also allows us to make tiles more easily.
Other Changes
Introduced the concept of "basic seat' with less ports. Go-kart and Hatchback seats fall into this category while Formula and Sedan seats have more ports.

Available resolutions will now only list those supported by your monitors native aspect ratio

The "Default Cursor Mode" setting will now be set to "Crosshair" instead of "Free-Cursor" for new installs. This option can be found in the Settings screen if you wish to change it
Bug Fixes
Fixed an error that could occur when entering simulation immediately after placing a blueprint

Fixed an error that could occur when entering simulation with flipped joints

Fixed an issue that caused place/delete actions to happen multiple times on lower framerates

Fixed an issue that would not prevent part deletion if the character was moved with WASD, without moving the camera

Fixed incorrect weight of plates - NOTE: machines that make use of these will likely perform differently with this change

Fixed some missing rumble strip collisions

Fixed incorrect Hatchback engine LODs
Play this Update NOW!
We're sure you want to get to work on building new vehicles in the latest update. We can't wait to see what you create, please share screenshots of your creations on any of our socials including Discord!
Discord Twitter Facebook There is just one more thing more thing!
NEW BUILD CHALLENGE
We're going to be starting a new build challenge today! To celebrate the new truck parts we want you to create an awesome looking truck! The winner of this challenge will win This Lego technics set!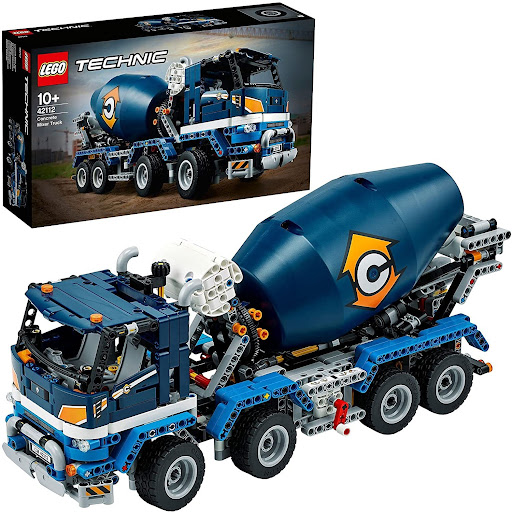 In order to enter this challenge, you must construct a truck, specifically something in line with the Lego Technics set above. There are a few rules that you must follow 1. Entries are submitted in the #Submit-your-build area of the Discord.
2. You must share three screenshots, One front facing, one side, and another slightly angled so we can see the side and front of the vehicle (similar to the Lego Technic image above).
3. One entry per discord user.
4. You have until 23:39 BST October 7th to submit your build.
The winner will be chosen by the Freejam dev team live on the Freejam Twitch channel in a stream in October. Please follow the rules above to be eligible.
Good luck everyone!