F-4 Phantom - The World's Leading Distributor of MiG Parts
The F-4 Phantom is a tandem two-seat, twin-engine, all-weather, long-range supersonic jet interceptor aircraft/fighter-bomber originally developed for the United States Navy. It saw extensive use with the US Air Force, Navy and Marines. It was also widely exported to several nations, including Israel. It was successfully used as and interceptor, fight bomber and recon aircraft. Its success in downing enemy aircraft gave it one of its most famous nicknames, The World's Leading Distributor of MiG Parts.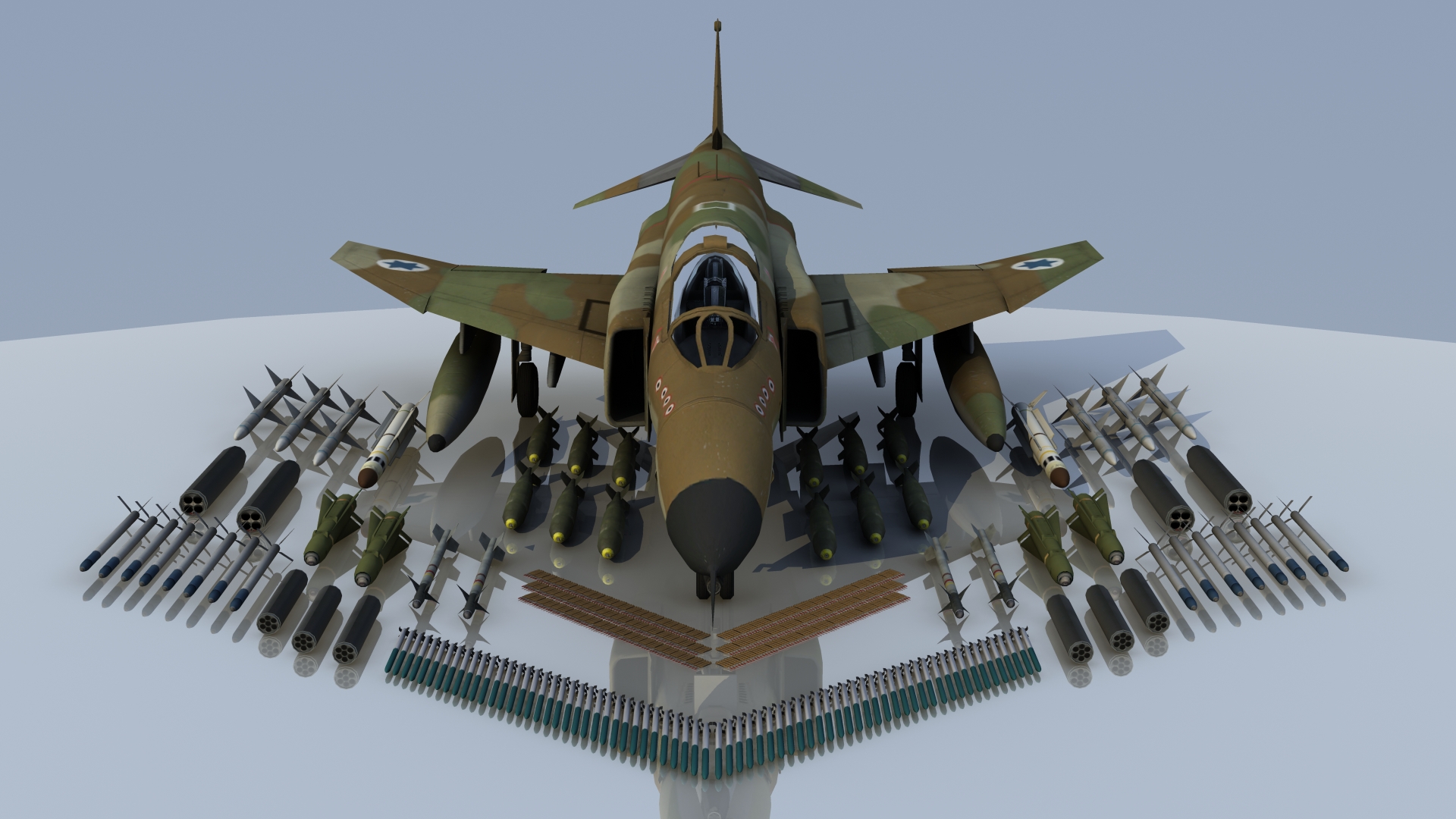 Phantoms can carry a massive amount of weaponry, more than 18,000 pounds on multiple hardpoints, including a wide array of bombs, missiles and rockets. We show here the weapons that the Israeli phantom typically carried depending on thier mission. The F-4E had an internal 20mm vulcan canon, something that previous phantoms lacked. Air to air weapons includes the canon, AIM-9 sidewinder and AIM-7 sparrow. Air to ground weapons includes MK 82 bombs, Zuni rocket pods, Hydra rocket pods, AGM-45 Shrike, AGM-65 Maverick and AGM-78 Standard ARM missiles.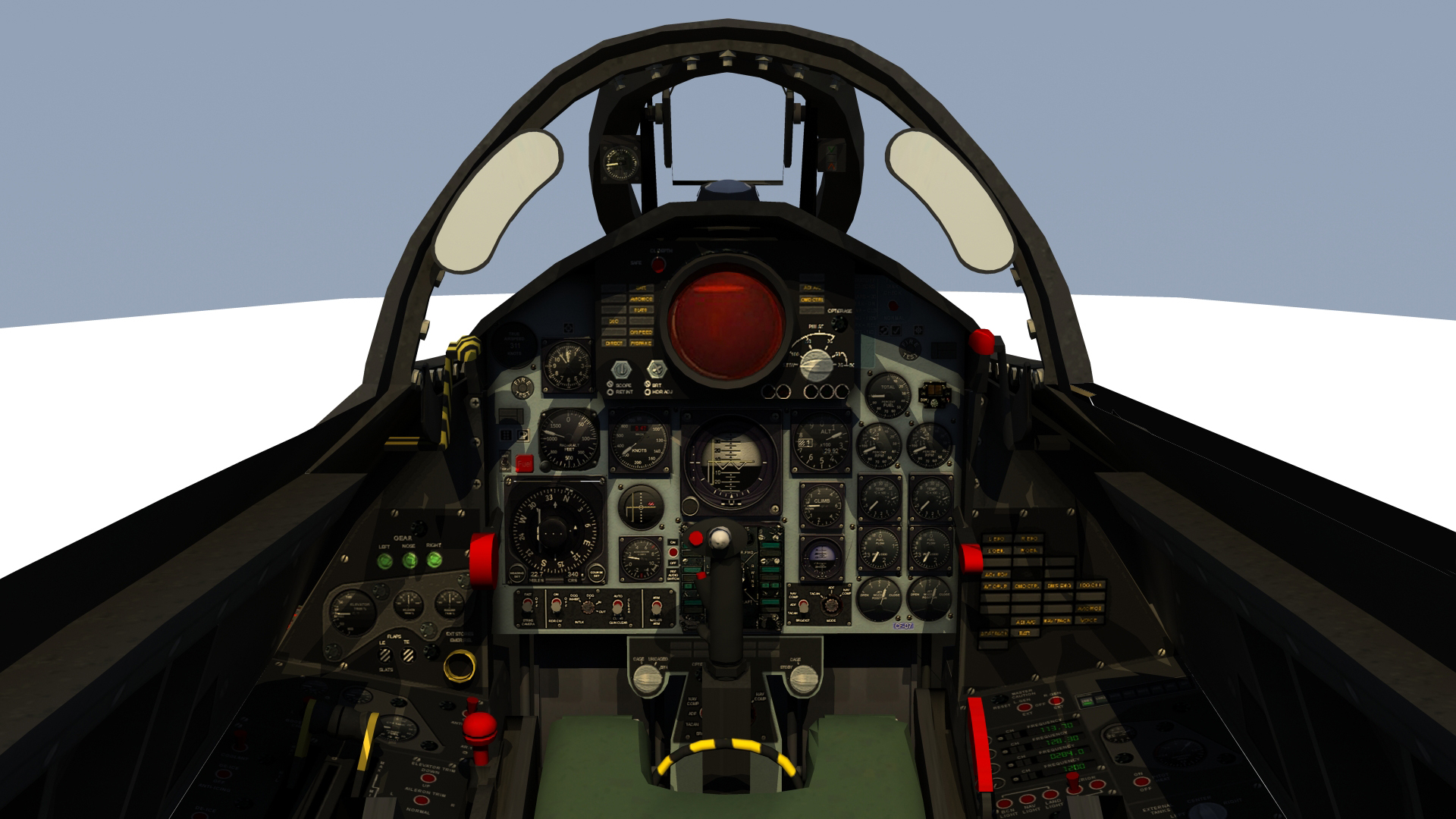 Our Phantom will also have a great first person cockpit for the pilot as well as the back seat weapons officer. We are also working on a new custom HUD for the phantoms. The excellent phantom model and texture was shared with us by Clivewil. The cockpit model and texture are by David Robles.