So guys, Exodus is dead. But I am very excited to announce our new project, that arose from its ashes. But first, lets tell you why we are making a new mod. Me and Crazyb2000 were discussing what enemies would be in Exodus. I sudgested something close to Slenderman, because he's both scary and interesting. We discussed more mythical monsters, such as Mothman.
Then we decided, that having a multiplayer game with one team being a mythical monster, and the other has to kill the myth would be more fun and original.
So, we hope to release 5 myths on our first release, and I think you know who they are.
Slenderman
Bunnyman
Anne Boleyn
Mothman
The Headless Horseman
How to kill them is still under wraps, but trust me, they are all interesting (especially the Bunnyman, I mean, really).
Get ready to crap your pants, we even have some alpha content for you!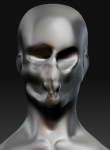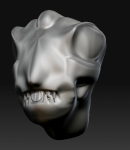 Say goodbye to Exodus (which shouldn't be too hard) and say hello, to Project Myth!