Here is another overdue version of Ex Vitro! Version 0.94
As per usual, plans changed, so I'm updating the game once more, as I decided that I wanted to entirely revamp the engine to the latest version of Game Maker Studio (2.0). Along with that came a multitude of headaches and bugs, and I essentially had to scour most of the game code to get it working again.
The positive side is that it should run a heck of a lot better than any previous versions, and hopefully runs on most people's computers now. There isn't much in the way of new game content, but there are a lot of quality of life improvements that hopefully make it seem a little less 'old-school'. Also, there is a brand new lighting system that uses dynamic shadows and colored lighting, new special effects like blurring and distortions, and 3 brand new music tracks.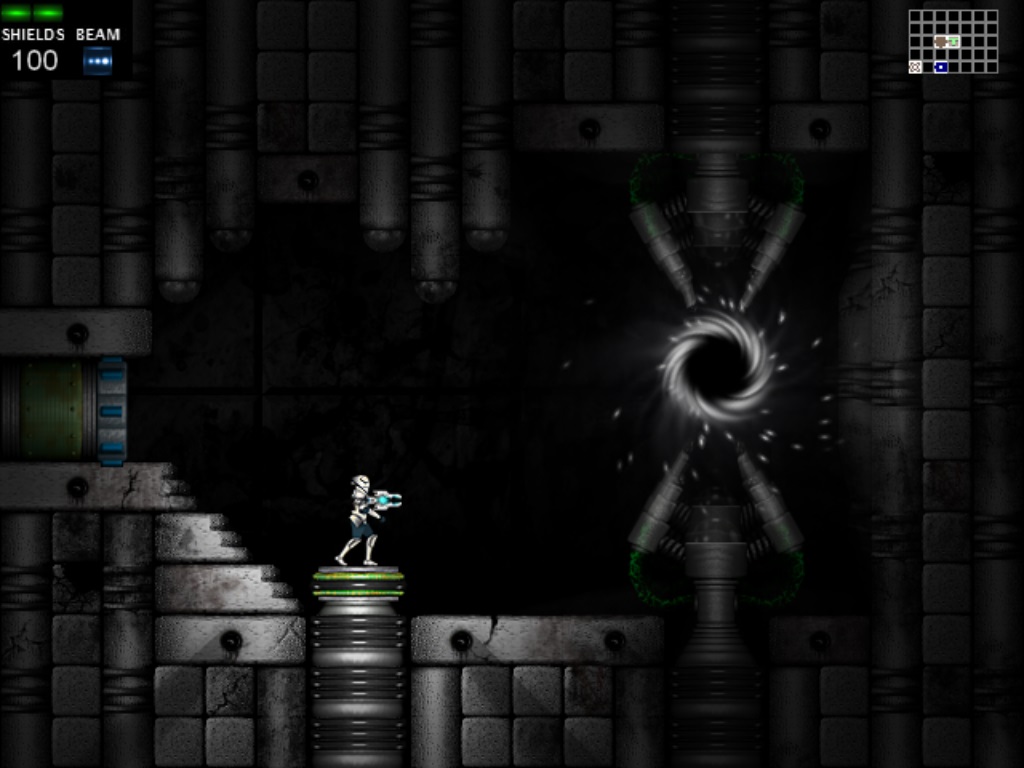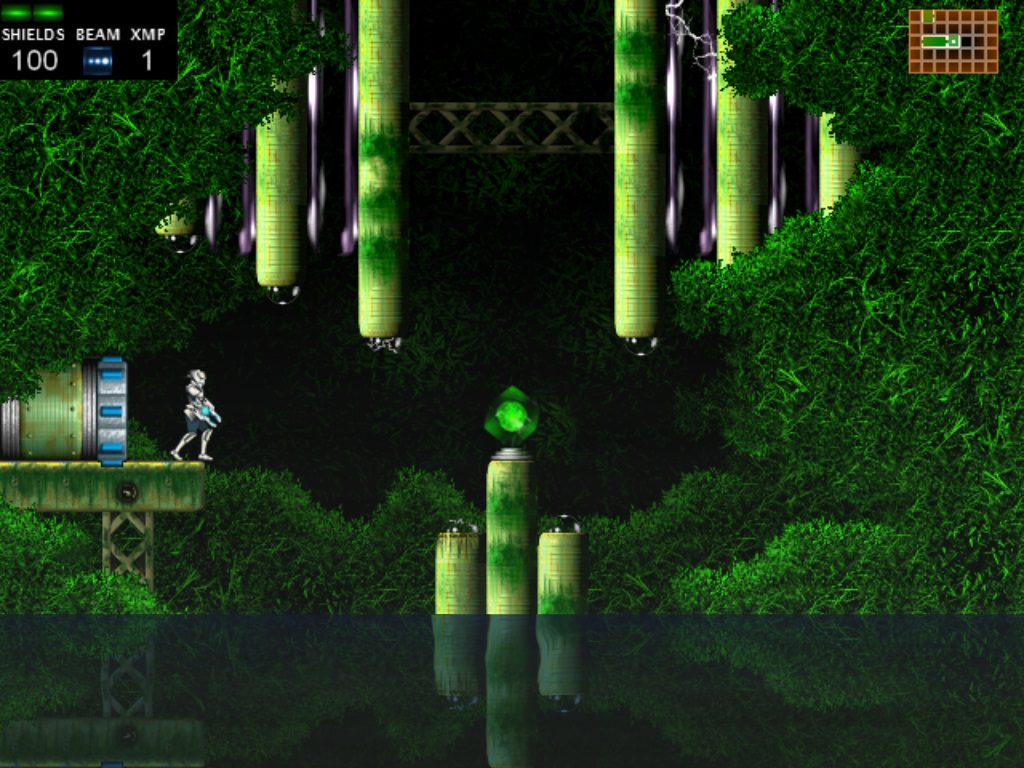 Updates in 0.94
- Upgraded engine to Game Maker Studio 2
- New lighting system
- New special effects
- 3 new, original sound tracks by Sam Saluci
- Renamed EMP to XMP
- XMP singlets are tracked on map by zone
- New Teleporter station
- Charged XMP shot now destroys many obstacles, including metal gates
- Updated Item screen
- Mouse scrolling changes current beam
- Weapon damage increased across the board
- Added an in-game help page
- Datalogs and XMP singlets have particle effects now
- Added cursor locking to window as an option
- Added ability to turn off music and/or ambient noises in options