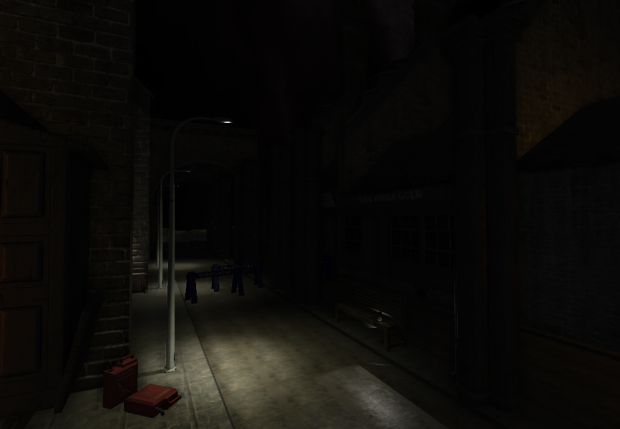 Amnesia: Fear in Hands is each day closer to an official full release date. Being a 3-Year development project, we have dedicated so much into this game, trying to pursue the best quality in terms of what Frictional Games has gave to us. We have always looked for the best and most creative ideas to insert in our non-official sequence of Amnesia, making sure it will be unique and amazing.
We forged a story not only based on horror, but story-telling. Something that The Dark Descent & A Machine for Pigs taught us is that a game is not only made by a good story or good mechanics but the mix of everything in general. We've picked the best psychological inspirations to build a really deep story, that will pushes you on the edge of comprehension. Daryon Wolfinger isn't a good man, but he lost his memory... He doesn't know himself anymore. Only you. The Torturer has a bright past, corrupted by a demon who has tormented him and everyone that he loved. Sofia is a poor lady that lost her mom and is obligated to live with a drunk father with no future. You'll play with all them three. You will discover their pasts and the bounds that connect all them. It's up to you which one will survive in the end.
Our game is not only about the story... We've added a lot of new mechanics. Some of them has been imported from others custom-stories (that yes, will be full credit in the game) and some that we've dedicated our time planning and developing. It's a huge game that needs a lot of attention to the details. There is so many things that you guys will be able to notice when playing the game. Such of them are:
- Amnesia: Fear in Hands will be set in an Open-World Environment. You can explore every room, place or district since the beginning of the game.
- You will be able to play as more than just one character. You can choose three main ones: the main-protagonist, his daughter or the main villian.
- You are not limited by the main story. You can do a lot of side-quests between each objective. Brennard City is a huge place full of people that needs your help. It's not only you that is being doomed by a monster. Helping them will get you some good rewards.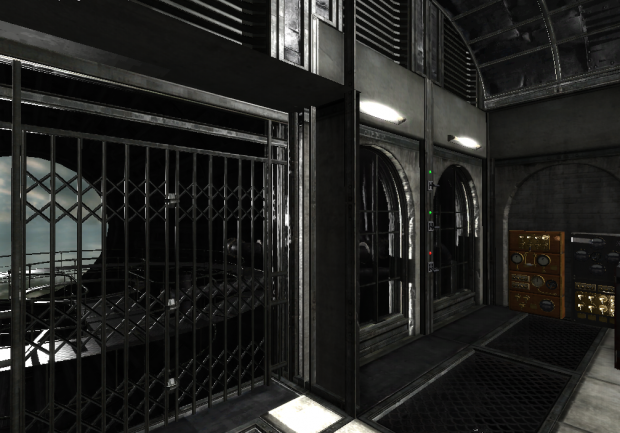 - You can switch the type of lighting system you're using. If you want, you can switch between the lantern and the flashlight, or even a carrying torch. The lantern will consume oil, the flashlight will have a more intense light but will be less effective with the batteries and a carrying torch won't consume anything, but you can't keep it for much time.
- The game will be available in three languages at launch: Brazil Portuguese, English & Russian, with future updates promising new languages support like French & Spanish.
- It will be available for download in three different versions: Default Custom Story, Total Conversion and a Linkr Exclusive Conversion (Featuring a short movie called The Spring of the Universe, being filmed and produced in Salto by an University called FCAD. The group behing the production is called Cronosfera).
- All the people behind Fear in Hands is working on custom models, textures, billboards, particles systems and even in different types of shaders to make the experience unique and different from everything you have tried before.
- The Soundtrack of Fear in Hands is extensive, featuring more than 30 songs. Half of them performed by a very well known composer called Kevim Mac Leod, and the other half composed by Jackson Thomaz, professional composer in movies and games that recently has been hired to fill the other part of this list. The songs are amazing and very well made.
- The voice actors in Amnesia: Fear in Hands are very well choosen and are professionals in what they do. Harry Mellor gives his voice to the main character, called Daryon Wolfinger. He is also known as HatCHeTHaZ, a british youtuber. He also has worked on Slenderman games such as White King (still in development) and Slenderman's Shadow Game Series (worked on a map named Prison). Megan Kelly, curiously, has already gave her voice on an Amnesia Custom-Story made by the AMAZING ☣Kaernk☣ called Dark Case. The Torturer is performed by Paul "Vormaen" Russel, with professional equipment to guarantee an exceptional voice editing that will make your spine crawl.
And many... MANY more features (that we don't want to reveal to you here)
It's because of this and many other reasons that Fear in Hands is a game that is developed in the shadows. We don't show much because we almost don't have the time for it. Soon the demo will be released and then I will let you say what do you think about it huh?
Expect for a trailer soon. We're close to an end.