Europe At War mod is now on steam. You can install and update, and more easiest!
Search EaW on the shop and click "install" ¡its very simple!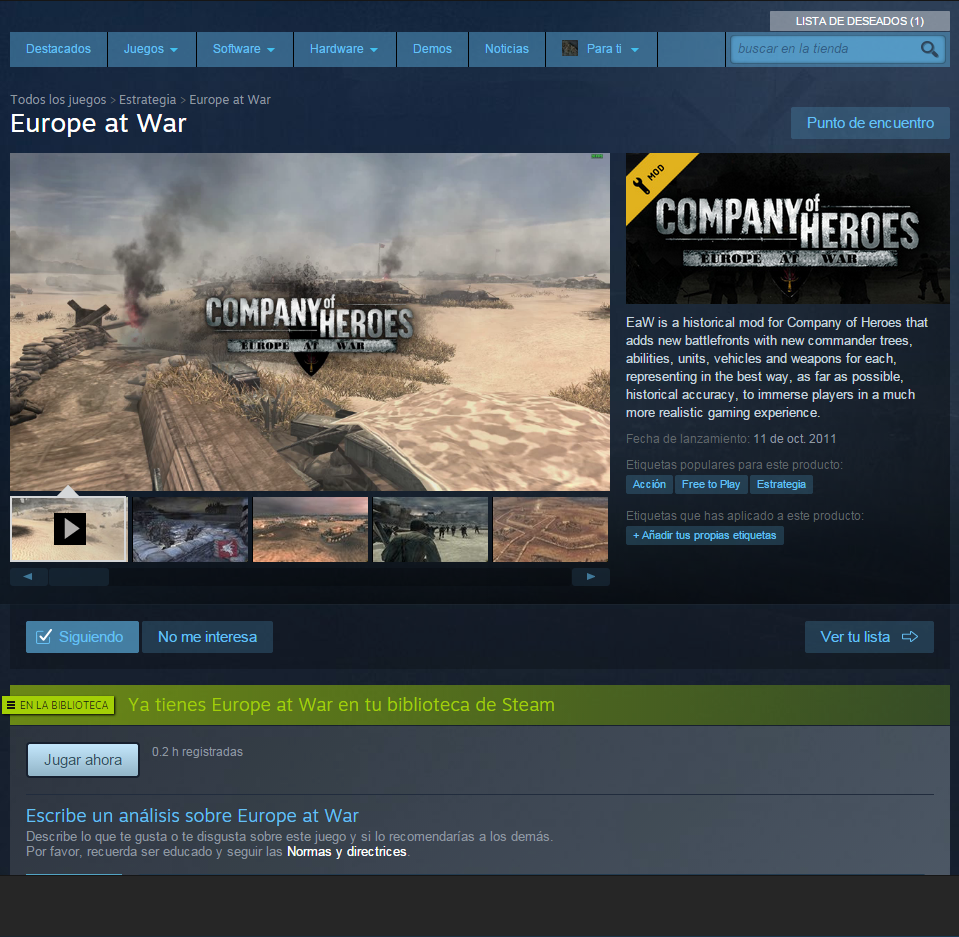 Thanks to Sgt_Conti, we now have Europe At War on Steam. It has taken us a long time to prepare it, but is now available, and easier than ever.
You just ought to install like any other gamesteam and mod will remain always updated!
Enjoy!