First, I decide to make new models of bridges than I will put on the border of the city to give the impression that the city floats on the water.
I made that to correct my old version of this map because it was one of the default which distances my version from the Movies.
Like I posted before one member of the team made new buildings for the map:
This member also worked on a retexturation of all the vanilla buildings which aims to make them faithful to the movies like you can see in these pictures (the models and textures are not finish this is just a preview):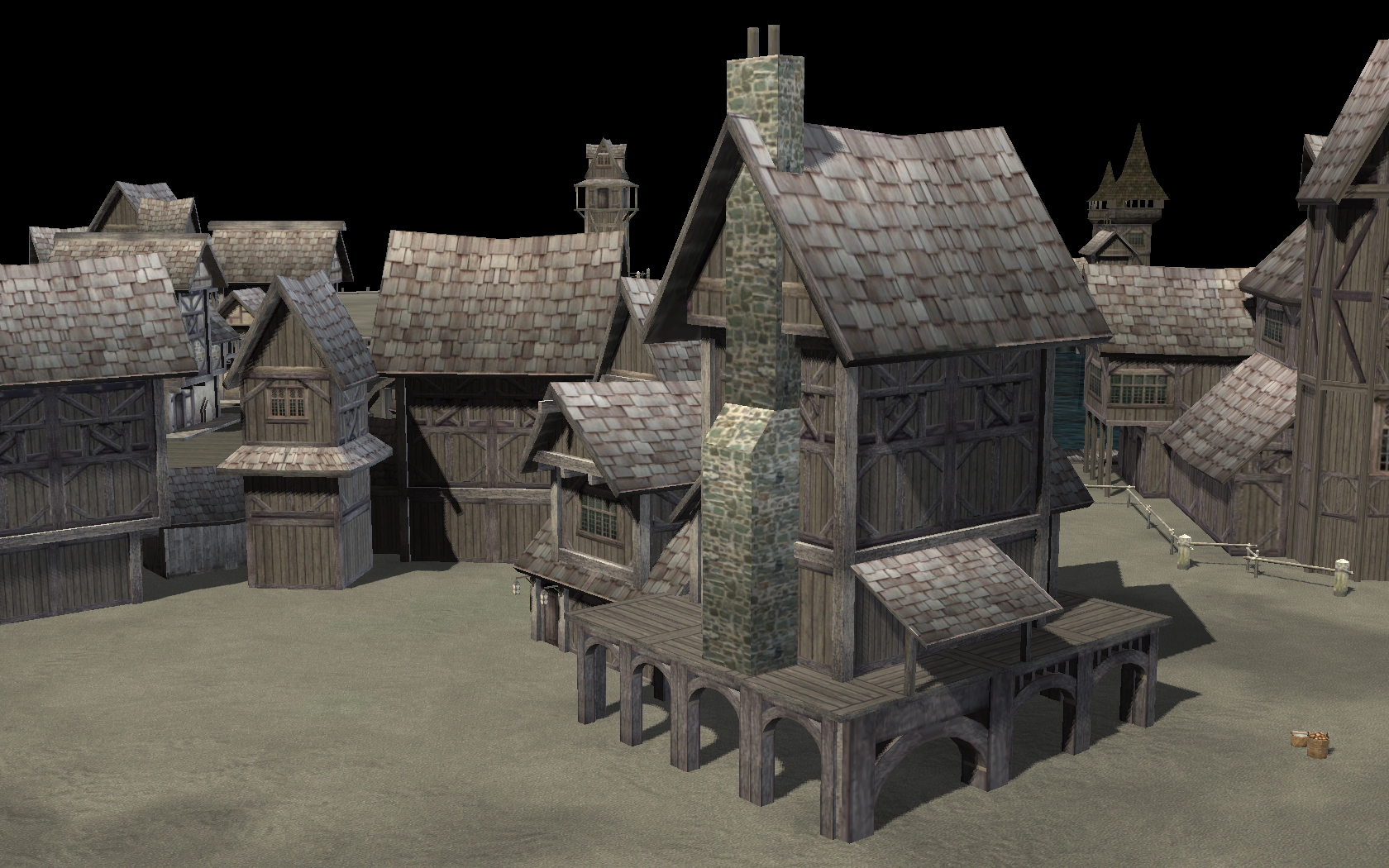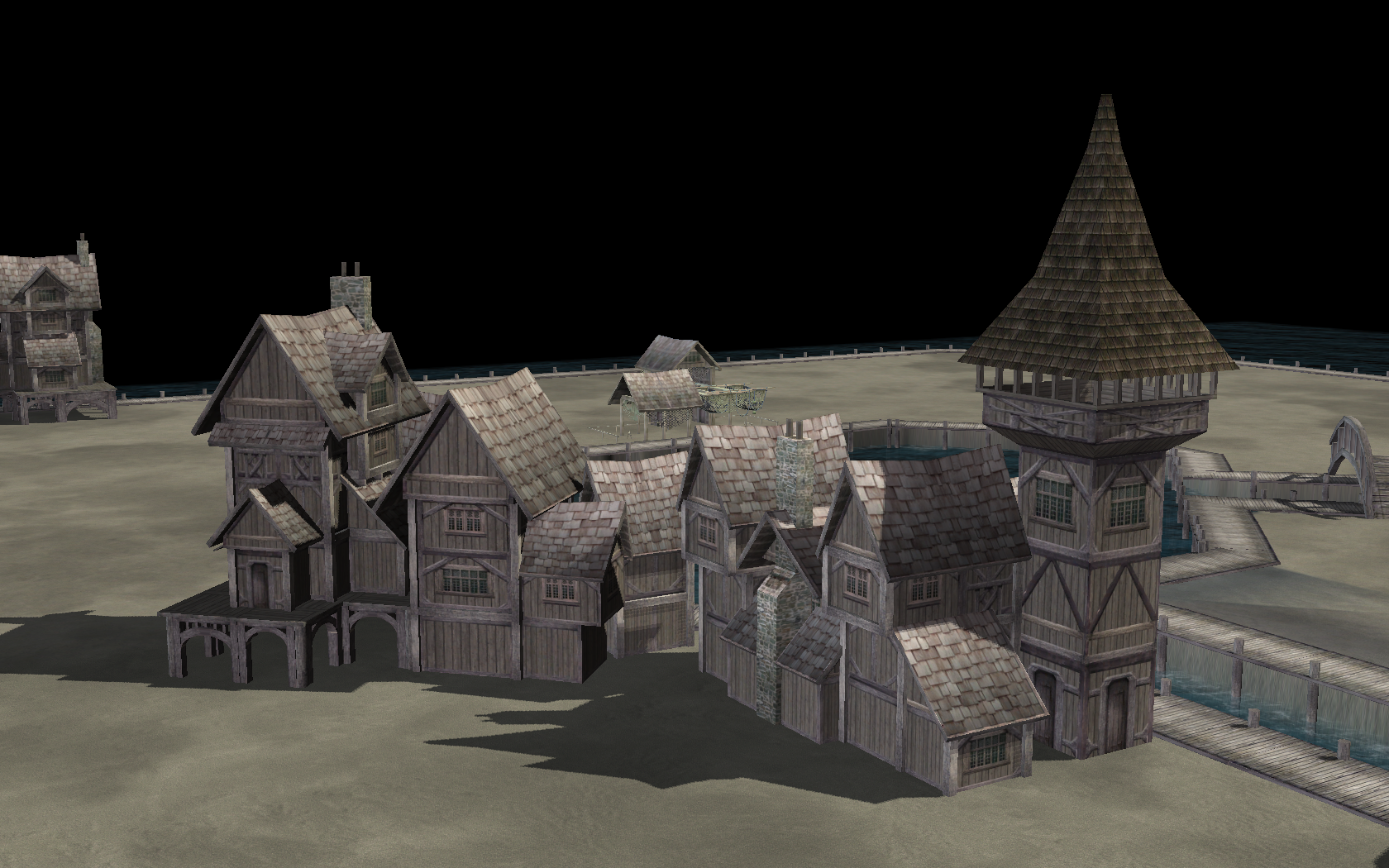 ---
Video of the new gate model: Moddb.com
---
Today I working on some new models for the map, the main gate, the walls and the bridge: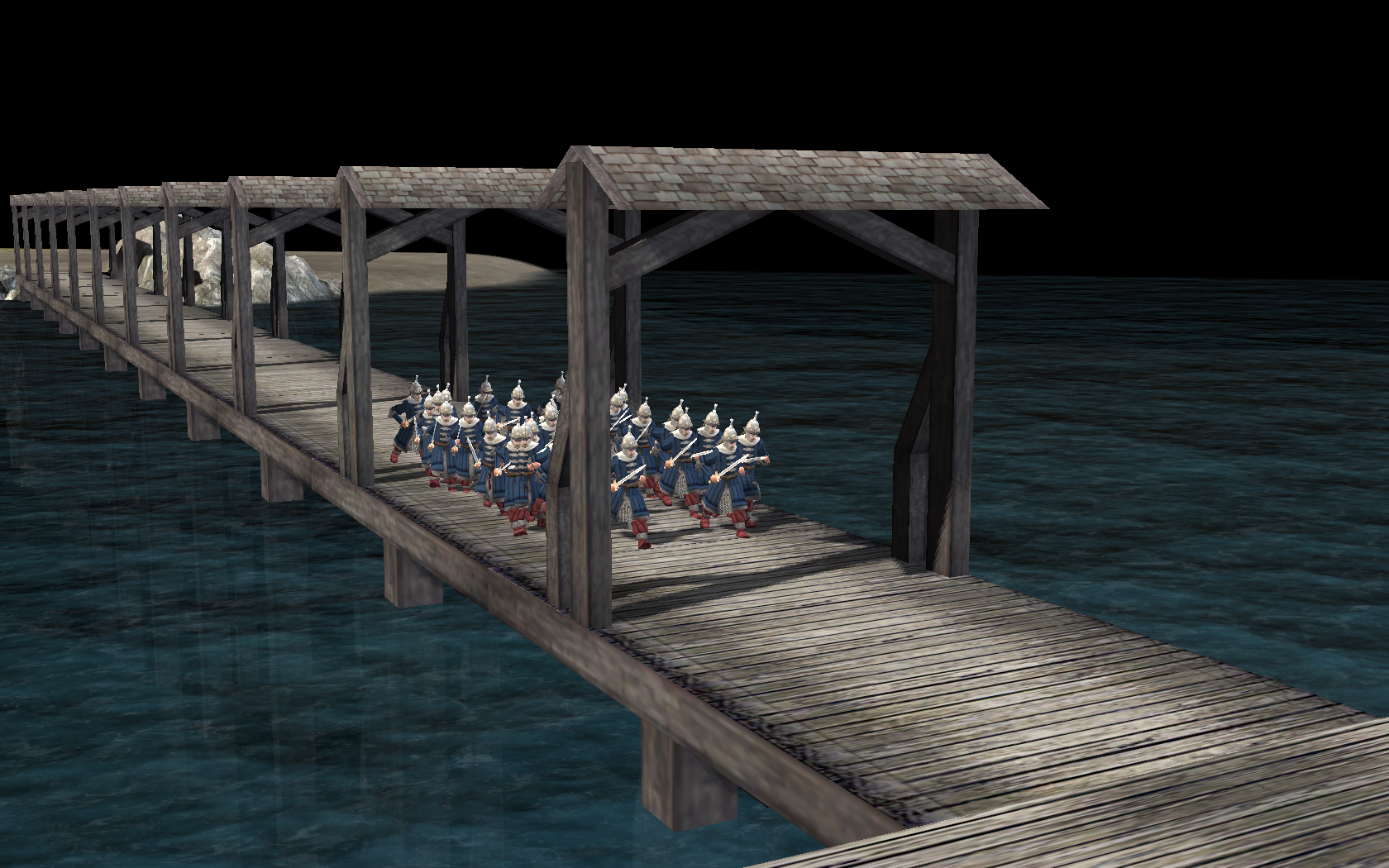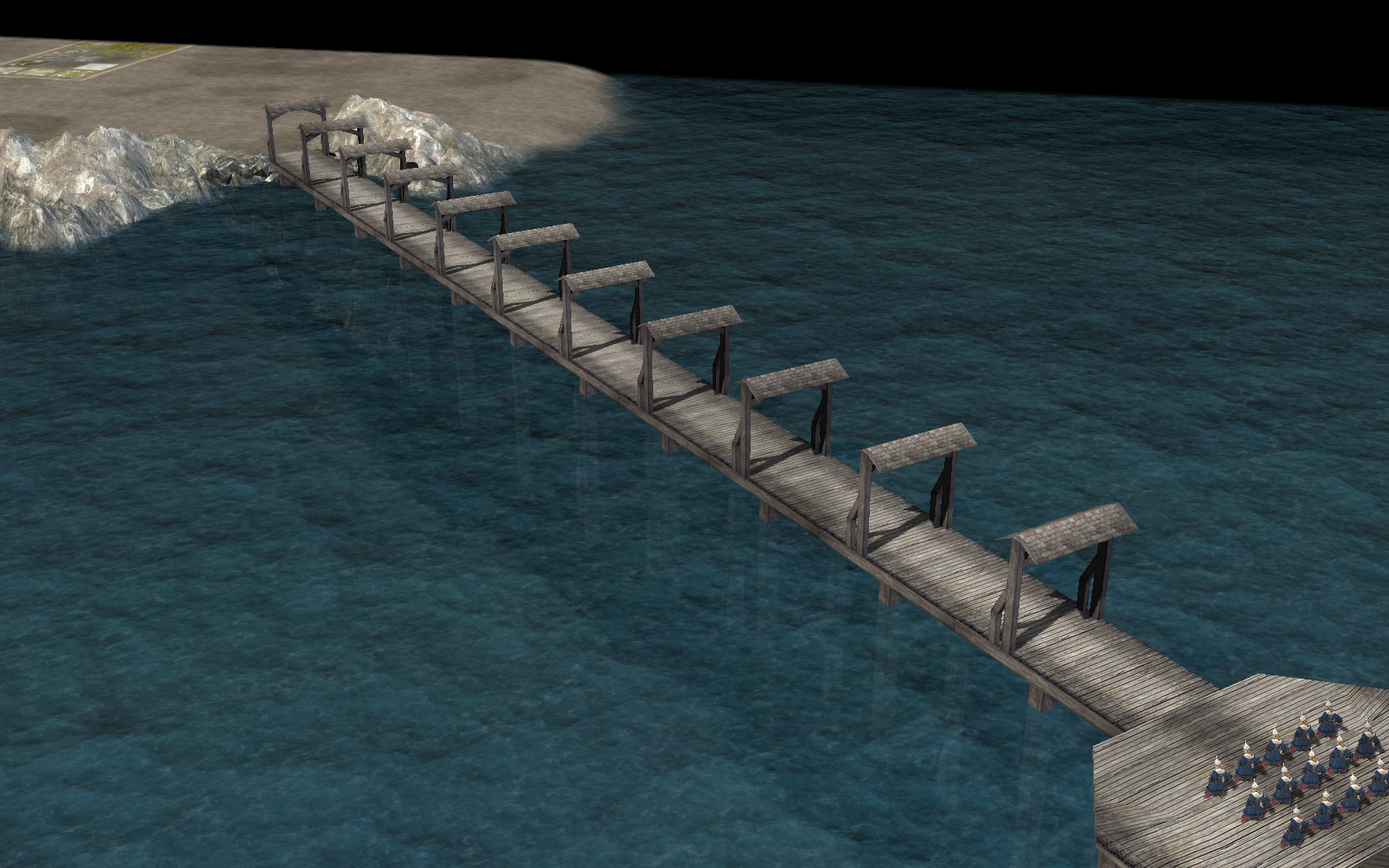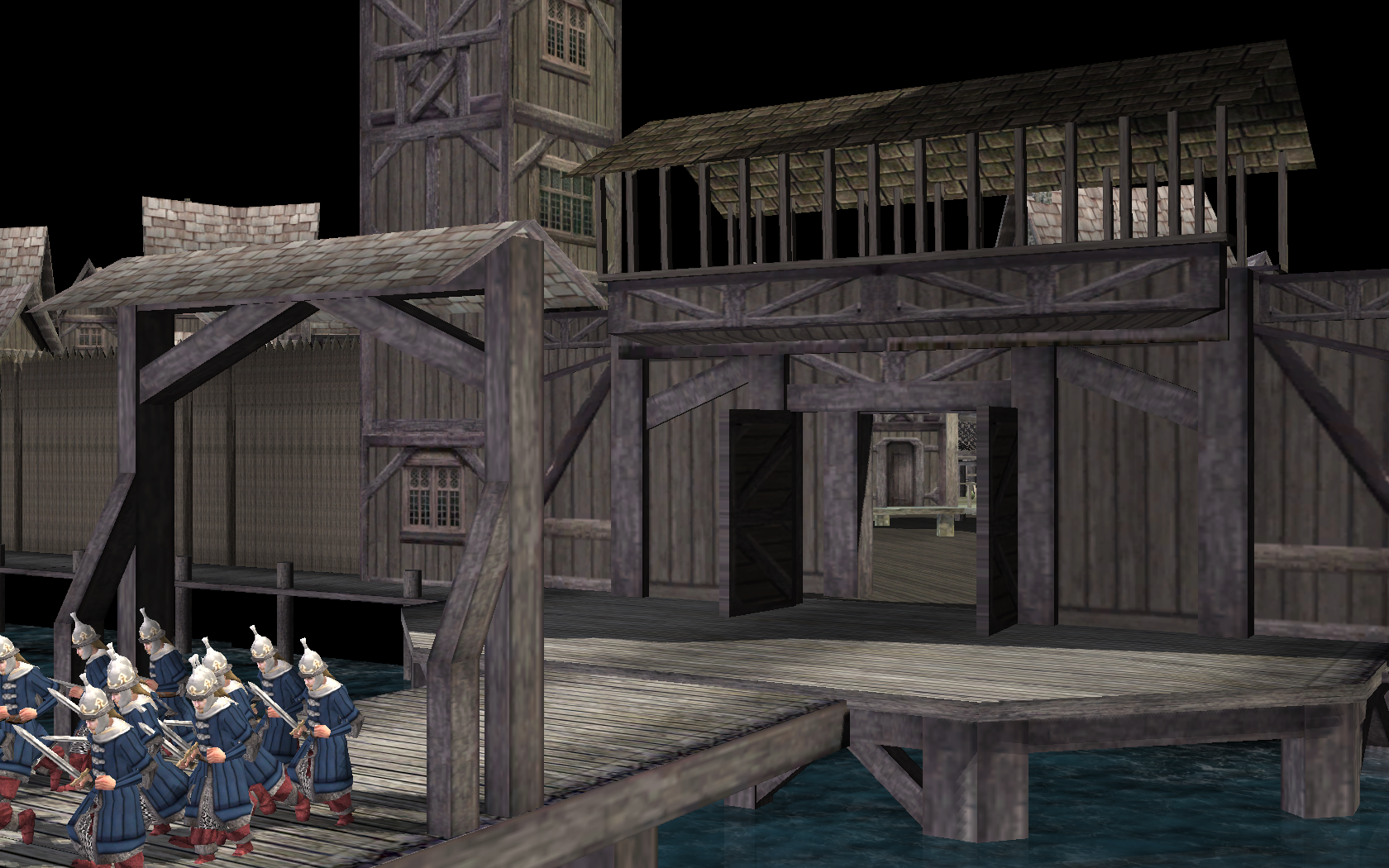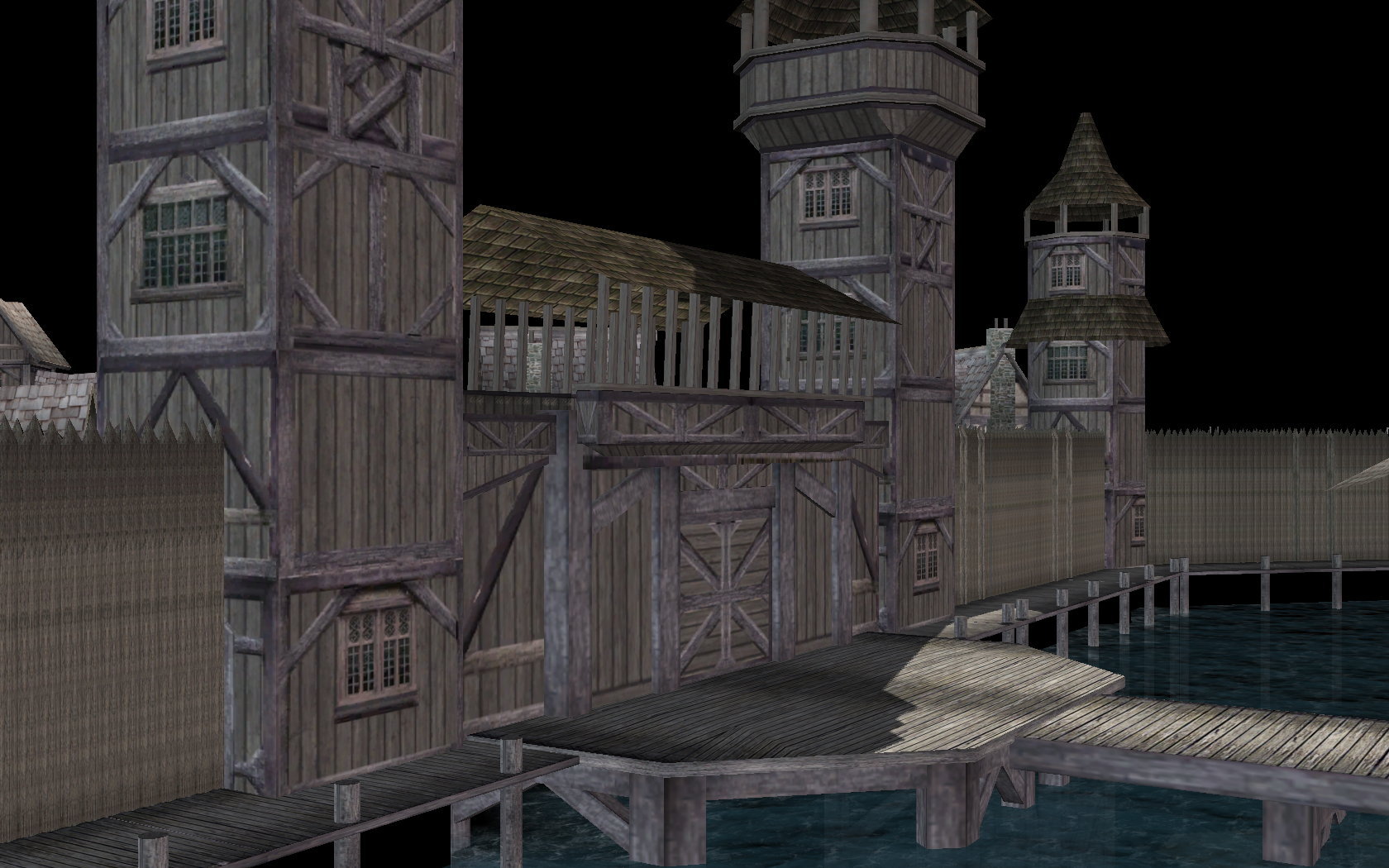 ---
I continue to make new models for the map:
The Bard's House than you can see in this picture will be a special building. At the start of the game the player will be able to recruit Bard only, but after unlocked one power in the spellbook the player will be able to recruit all the heroes of the Thorin compagny (I will explain later how they will work).
Moreover, I decided to make the selectable buildings like the Barracks, the Forge and all the others player's building with a different texture for the roof like that the player will be able to easely find his buildings.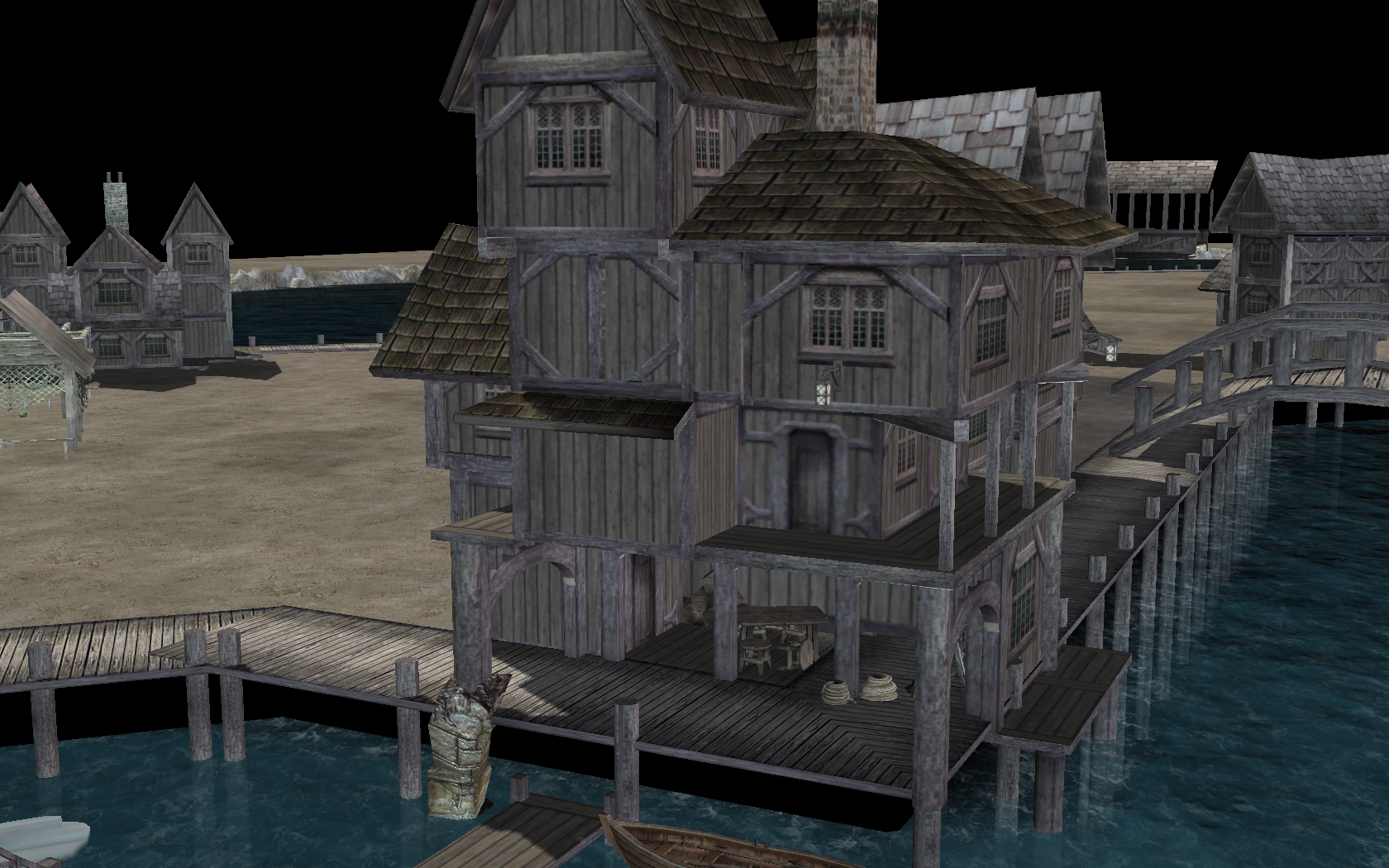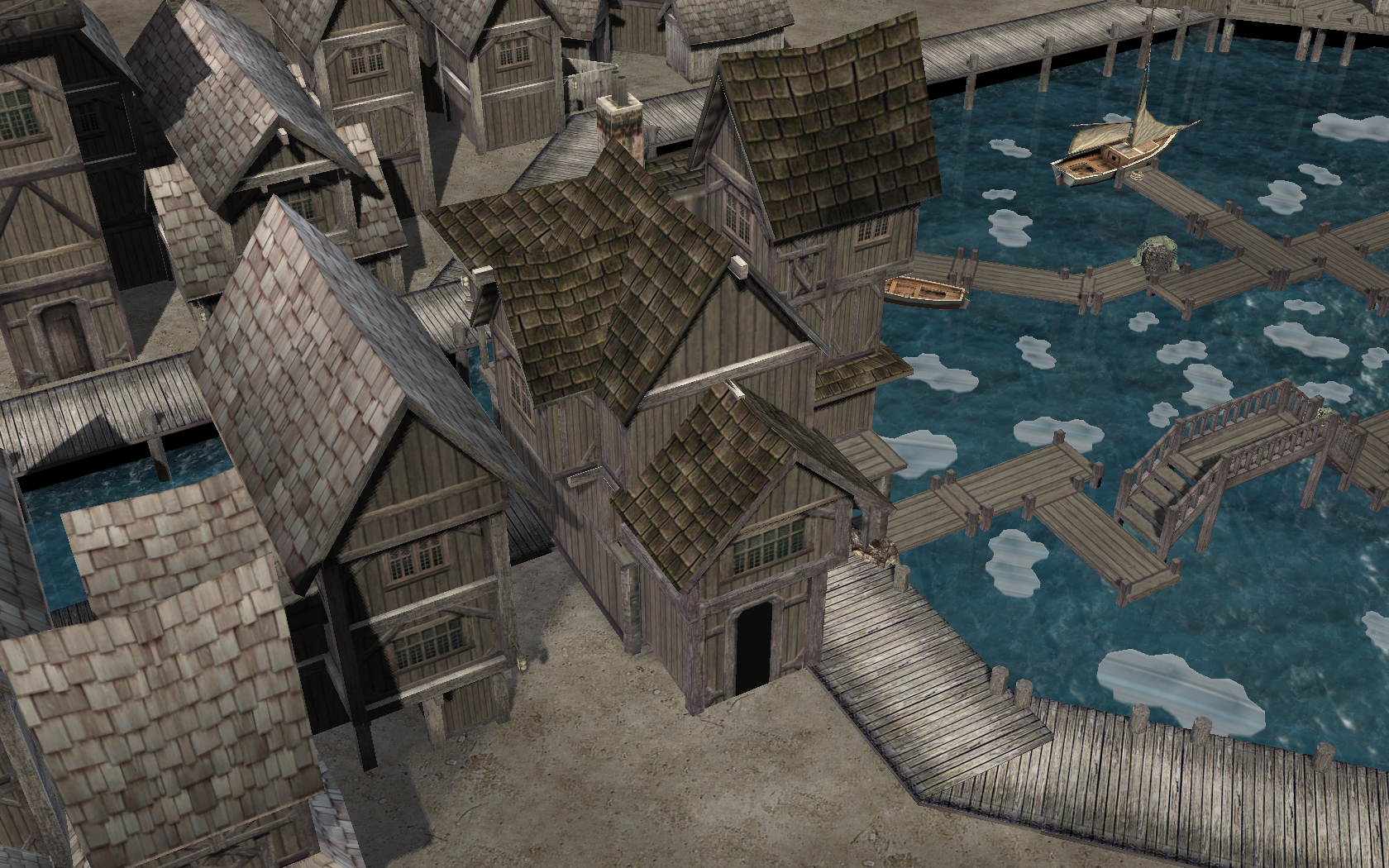 I also made some new decorative elements like the docks which will be palced in some part of the city: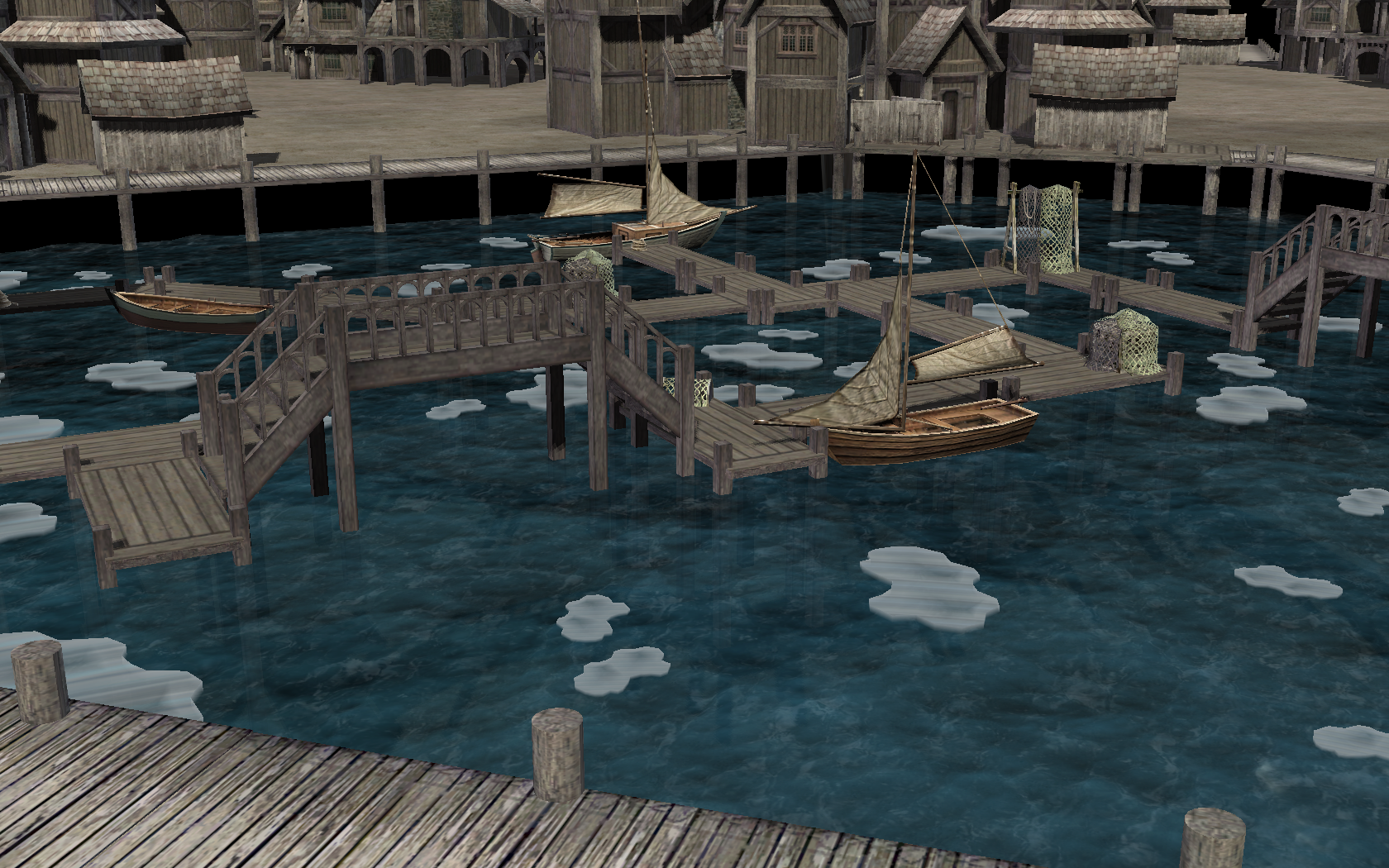 And, I worked on this model whose the goal will be to connect buildings over the water (just a decorative element).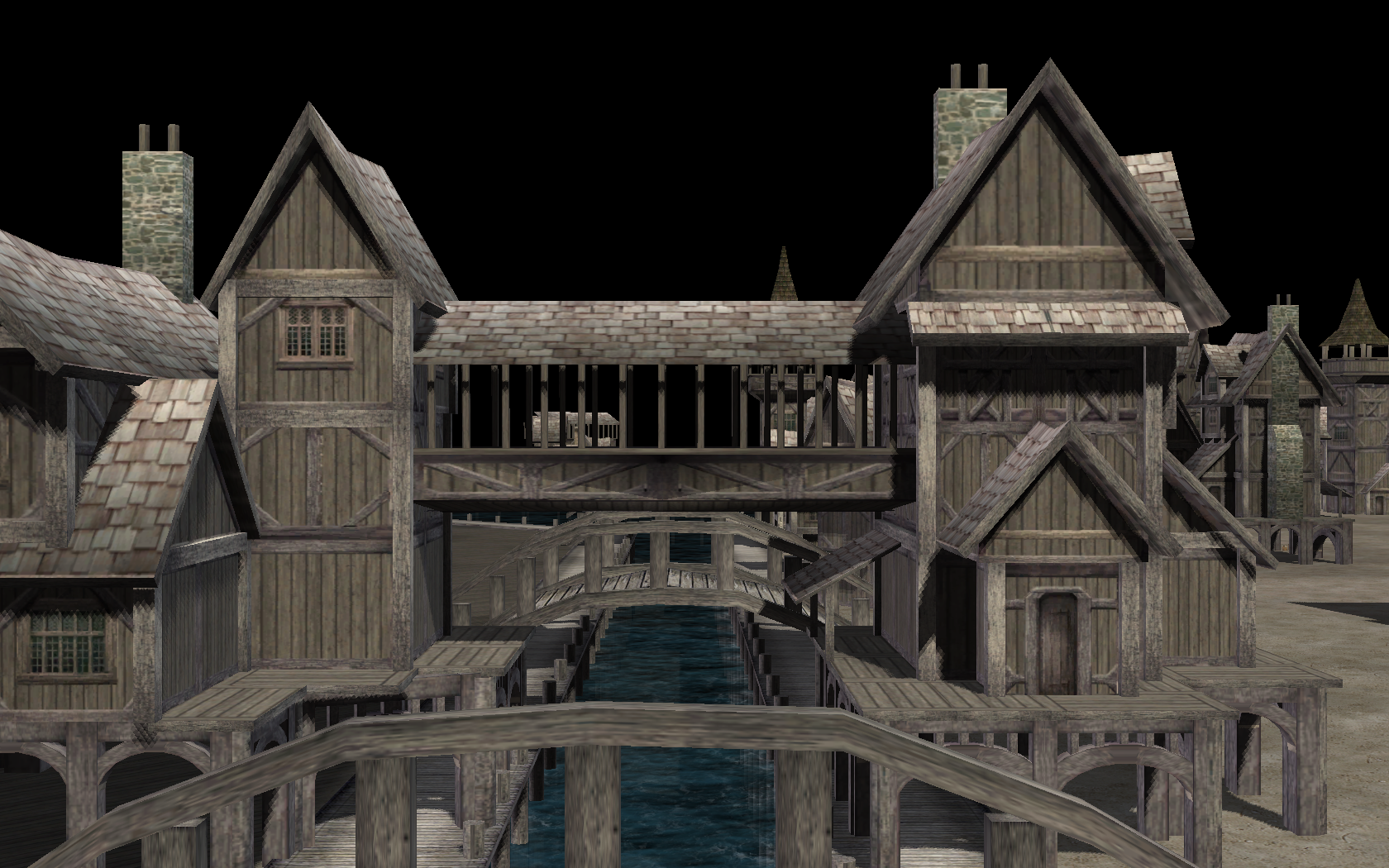 ---
Today I will show you the last players buildings than I made, you can see the armory, the workshop and the barracks on these pictures: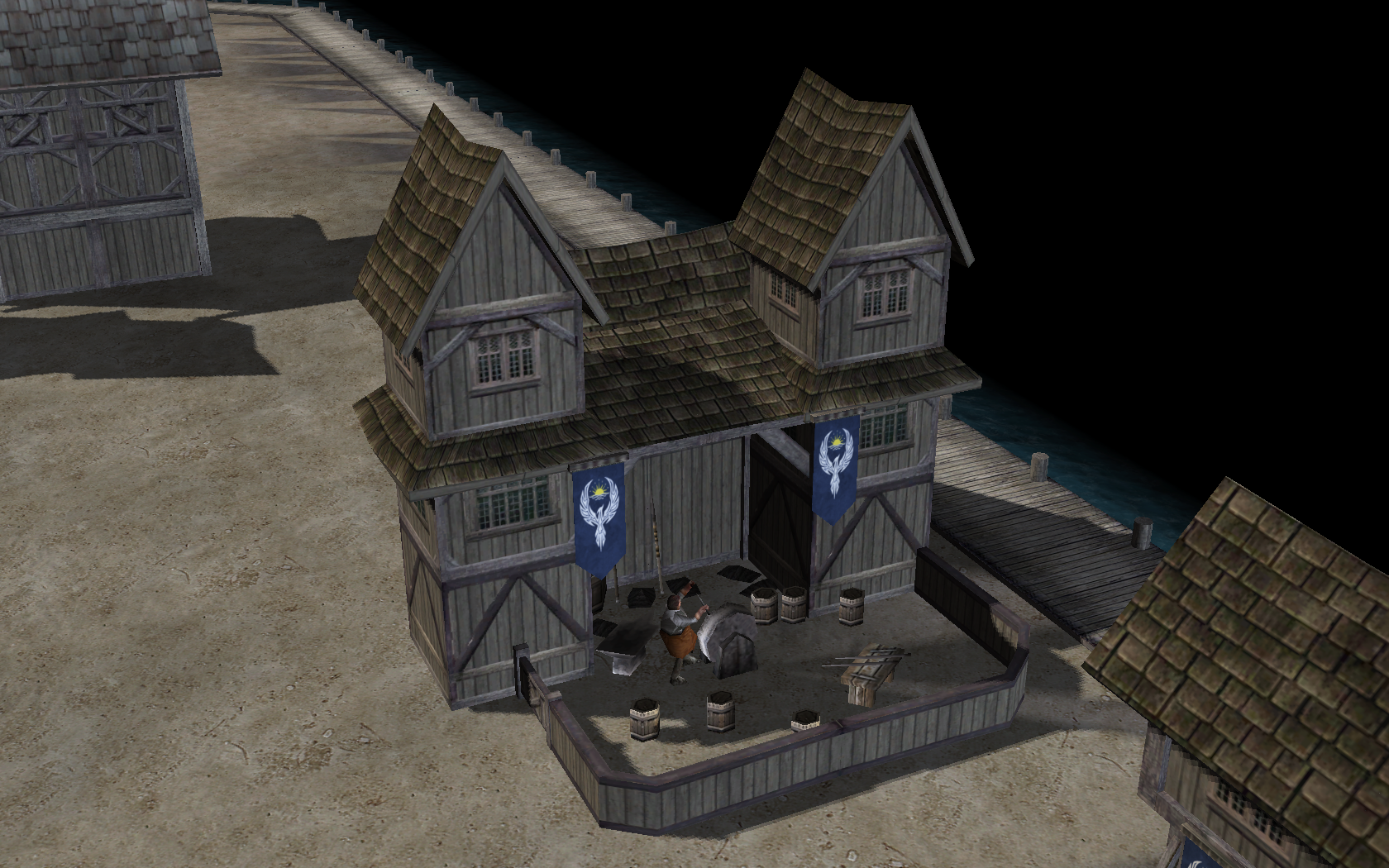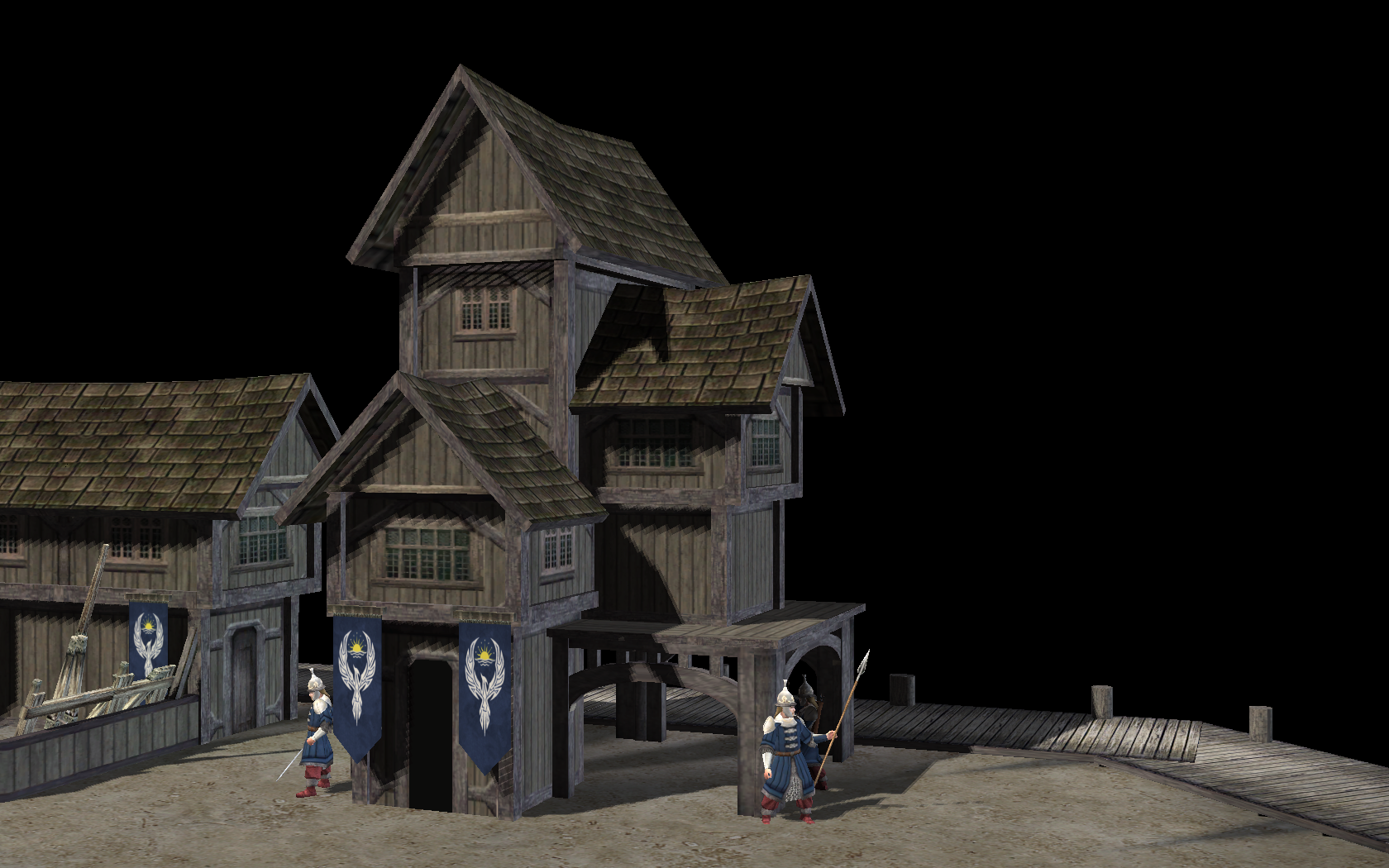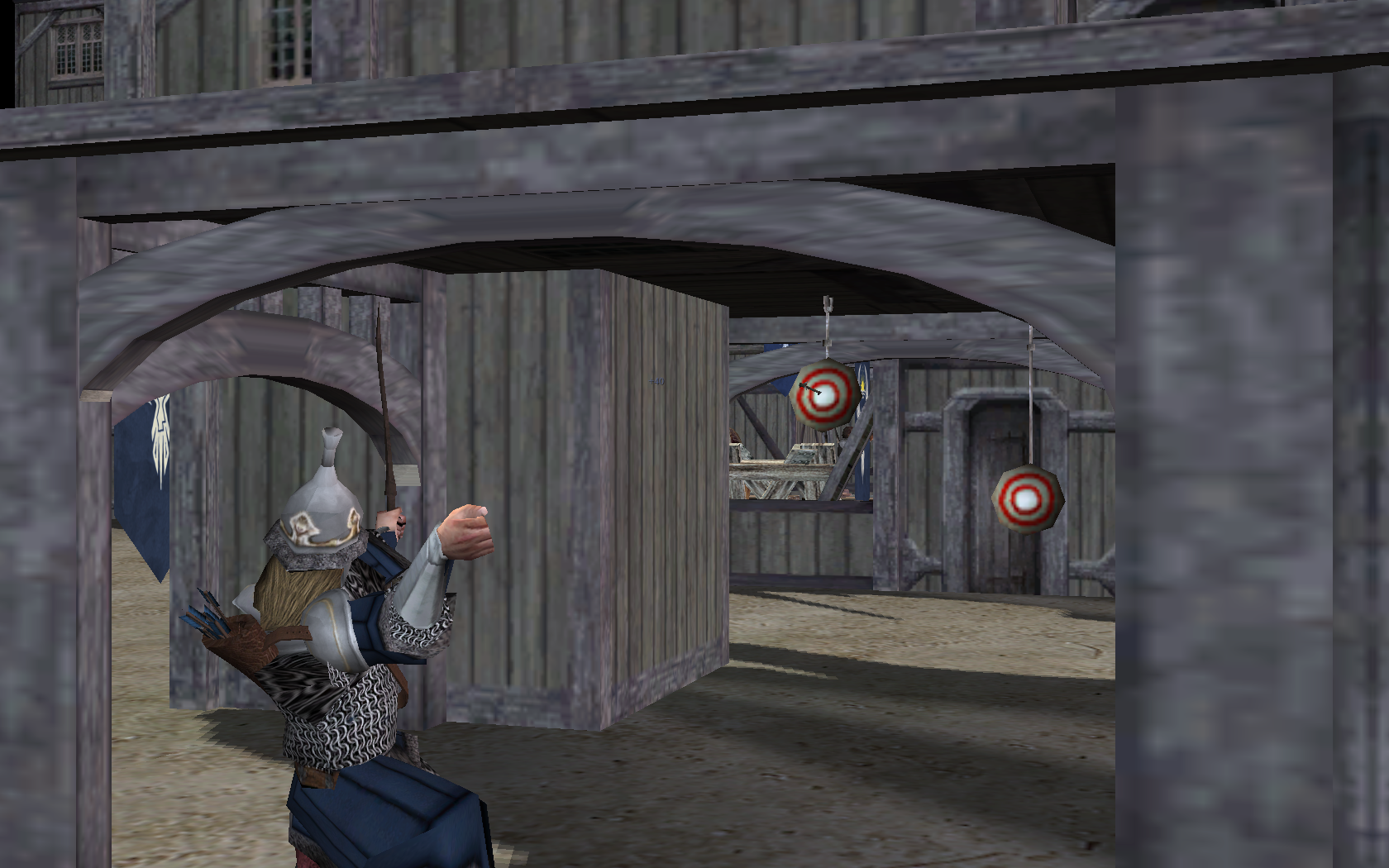 ---
I also continued to work on decorative buildings with this: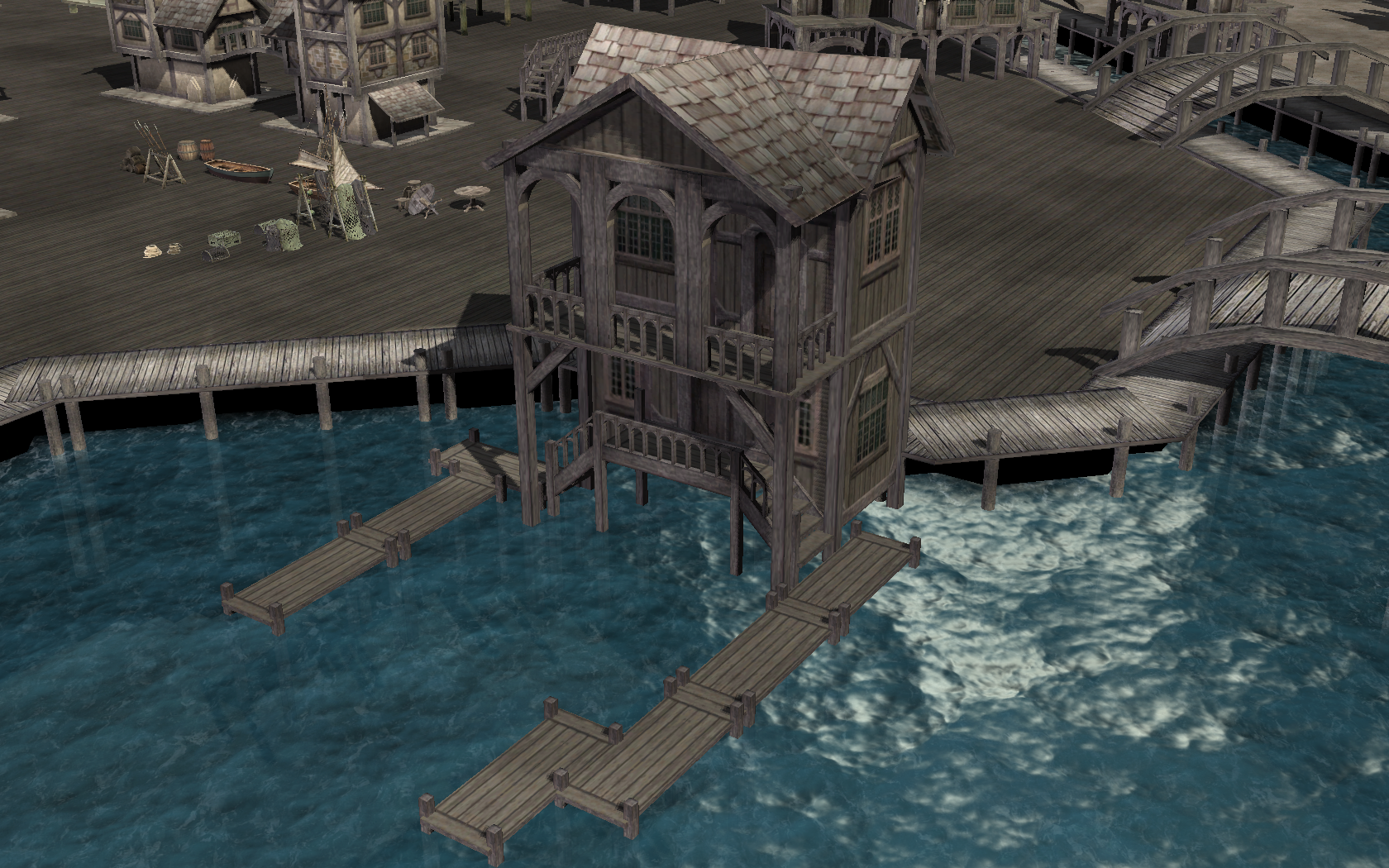 ---
I began to work on some decorative objects for the map like some clothes and pans for example.
I want to make something like in the movie with the markets/pantries under the houses like you can see on this extract: Youtu.be
I will so made some of them to make the city livelier.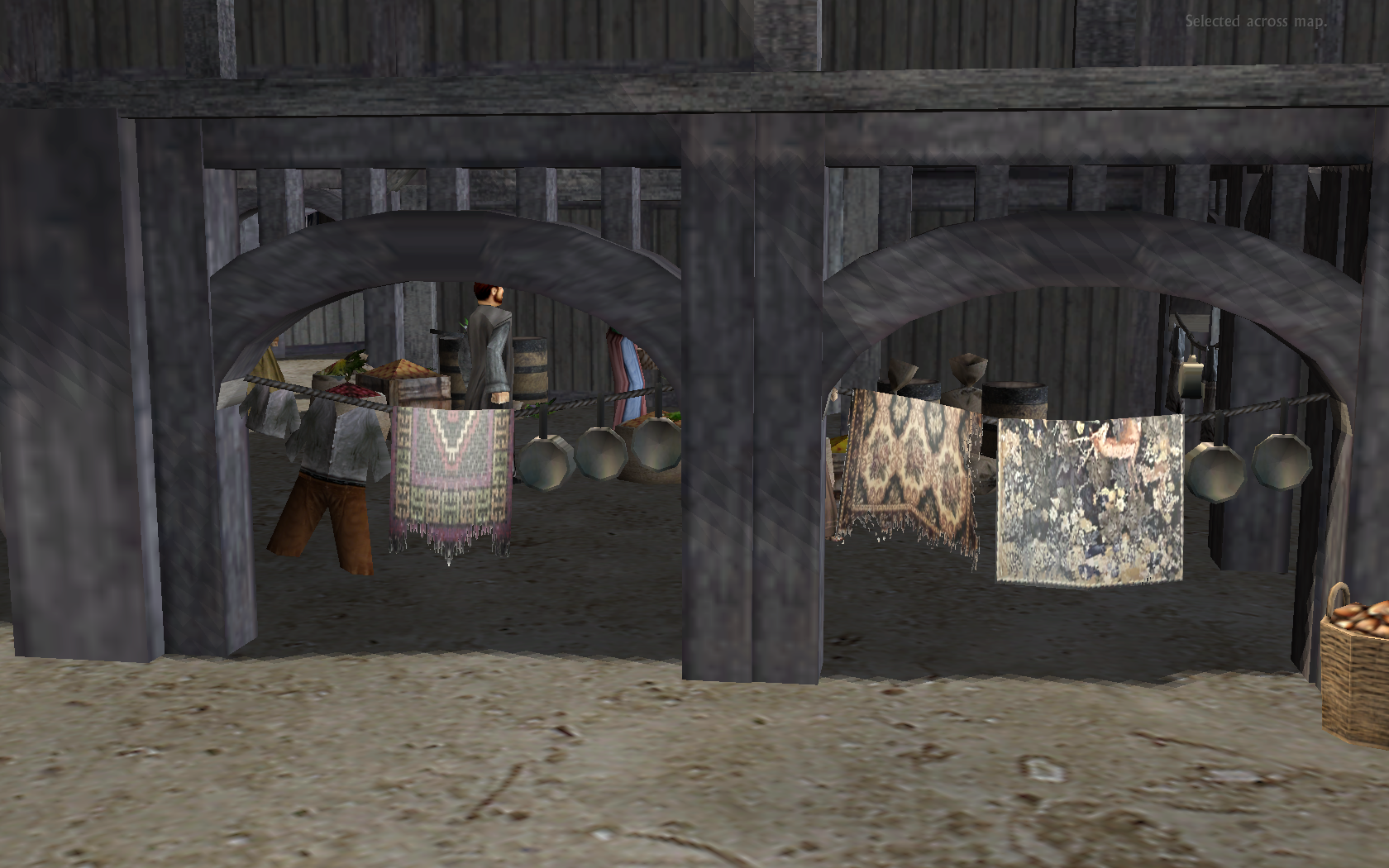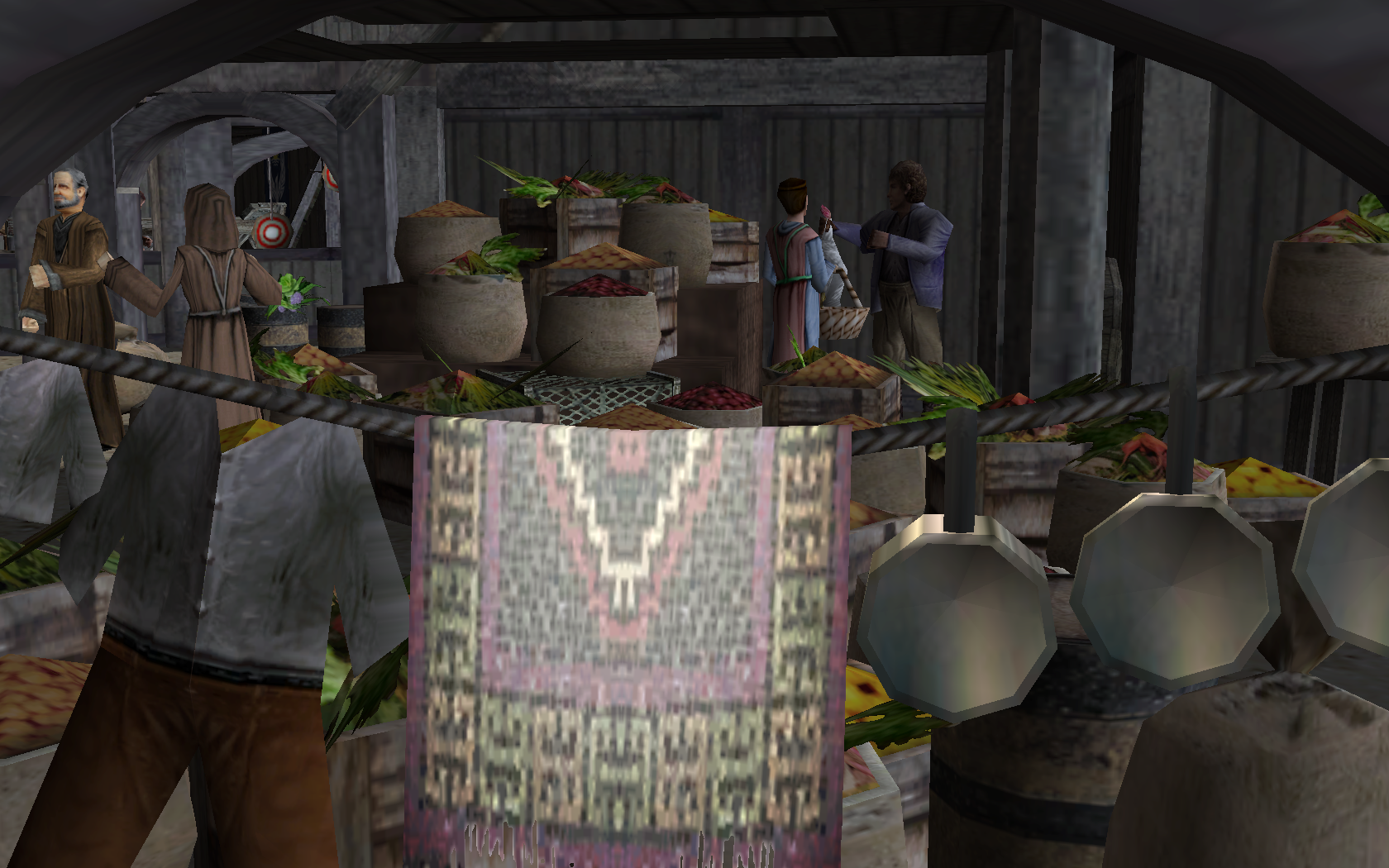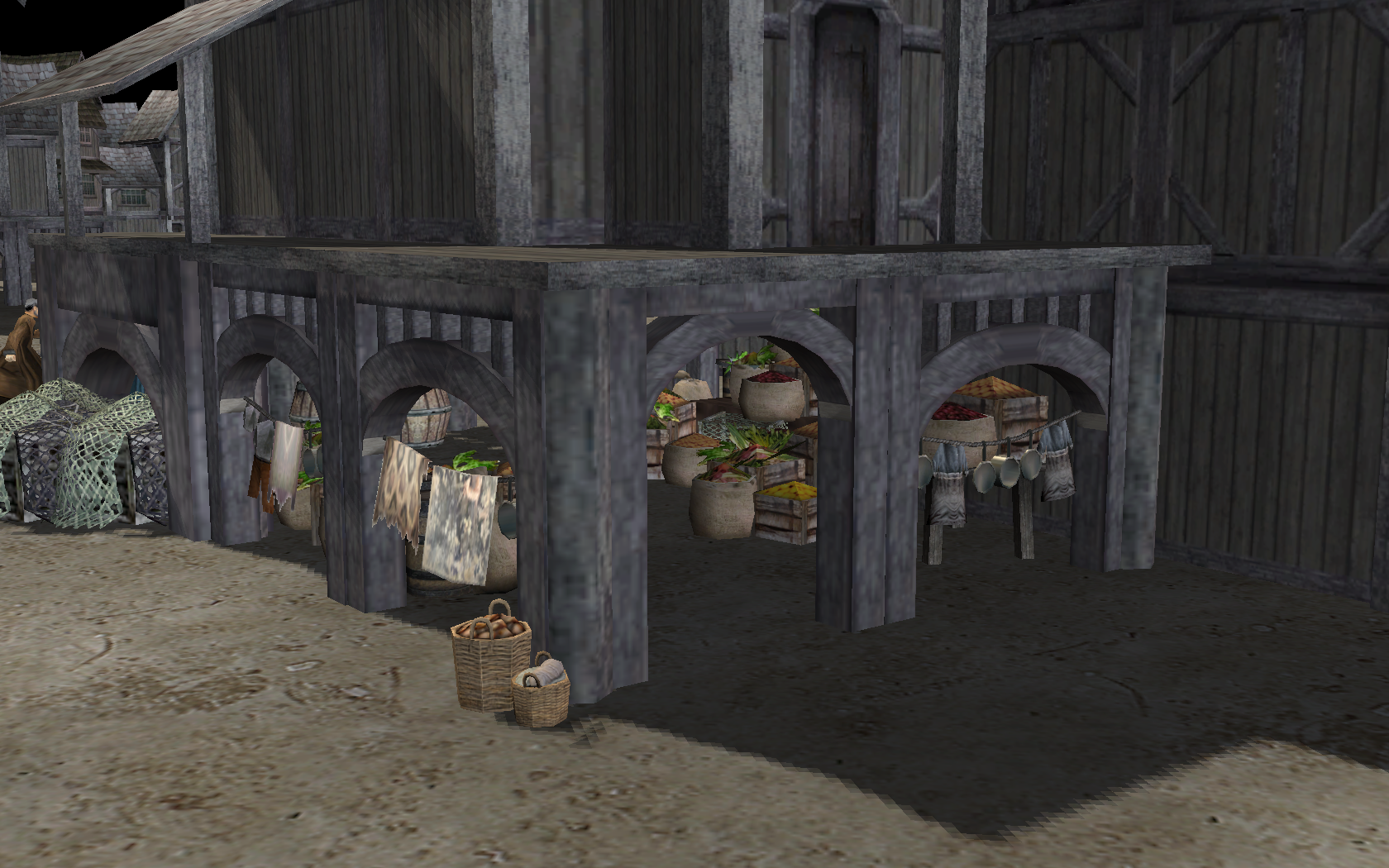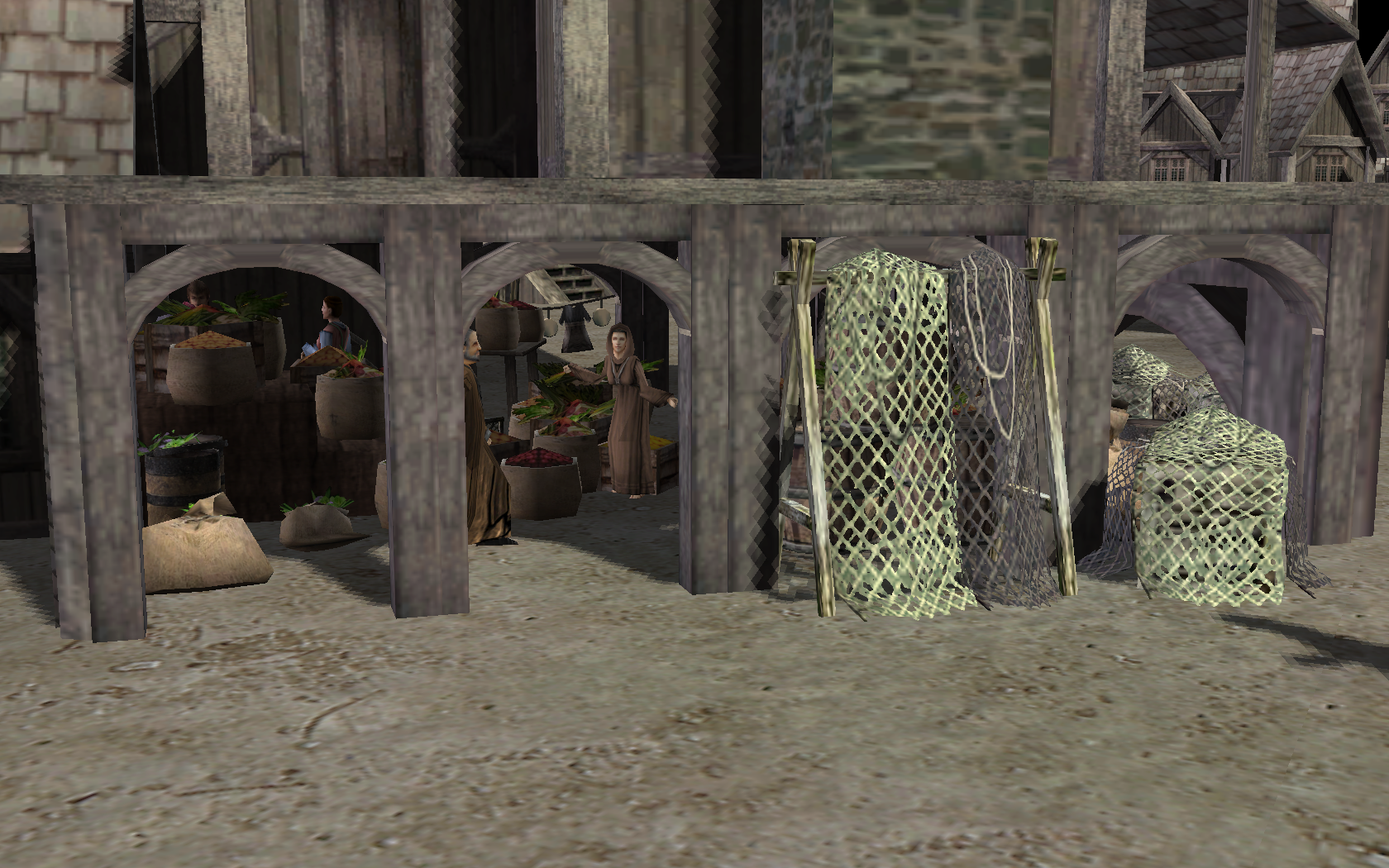 ---
ThorinTheKing made snow textures for the buildings of the city: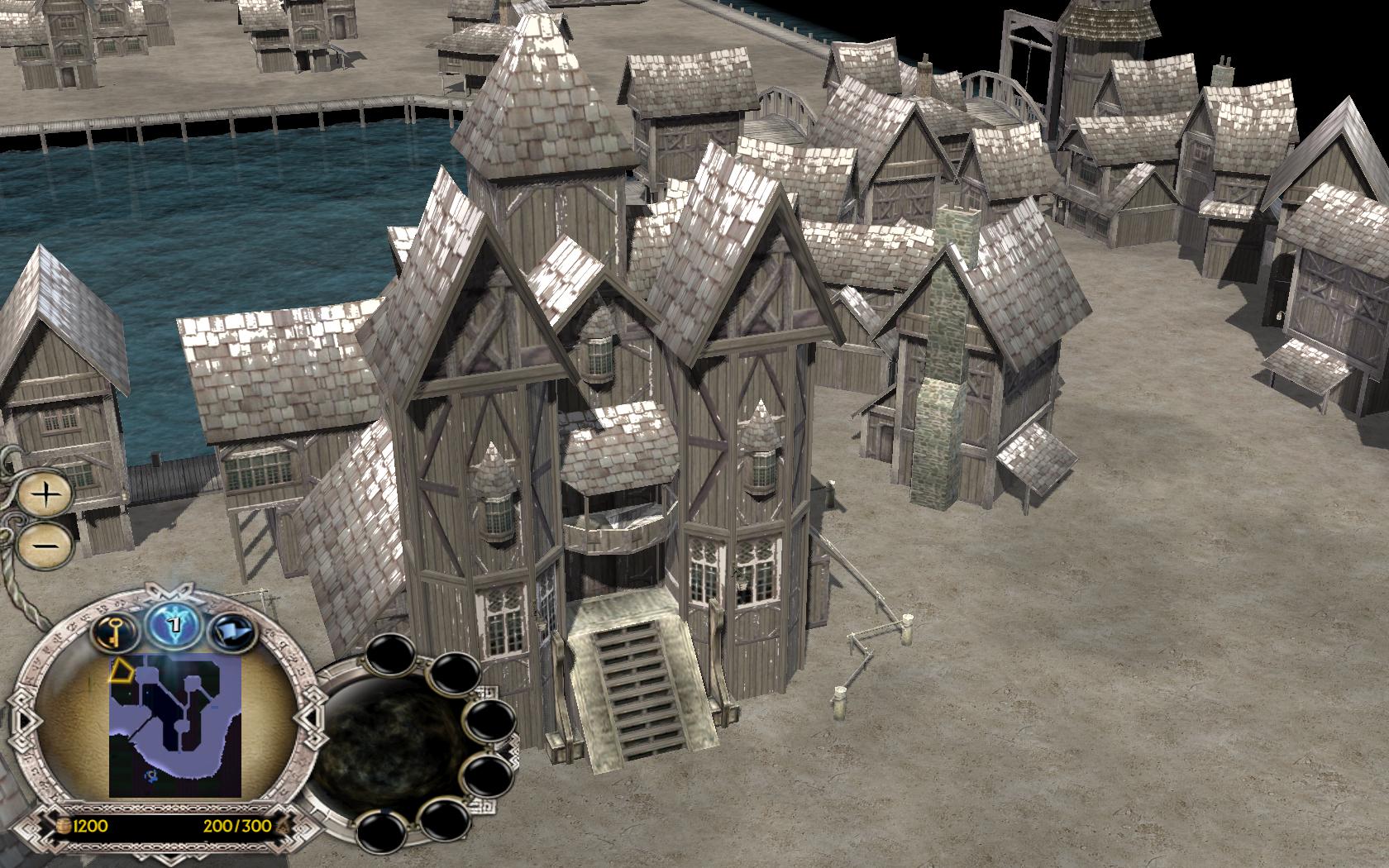 (I will probably soon work on the ground texture).
---
More to come...