After several years of development and an engine change, I feel like the project has finally gotten to the point where I'm comfortable releasing it to the public. While the game is generally pretty polished for an Early Access project, there is still a lot of content that hasn't been added yet, and some placeholder assets.
If you want to check out the Steam page for the game, you can do so HERE. It's 10% off for the first week (until December 12) as a thank you to early supporters.
To watch the first 4 minutes of day one in Sierra Leone, check out the video below:
The gameplay mechanics are mostly there. They do need some fine tuning, but everything from eating, to shooting, to piloting vehicles is more or less in. You can buy items from shopkeepers, harvest meat from animals you kill, or partake in hundreds of other various interactions with the world. I do want to add more to it, but patching bugs and optimization take a front seat, which leads into my next point.
Graphically, it's getting pretty good looking, however optimization is something I need to work on over the next few months. You will need a pretty decent rig to run it well, I recommend an Nvidia 970 GPU and i5 quad core CPU or better. You can scale it down, but I need to optimize the lower settings. Currently they don't do much in regards to improving FPS, with very the lowest settings only saving about 10 FPS versus the very high settings. That being said, they do make the game look awful, so I'm not sure why there aren't more performance improvements. Here's a screenshot on my computer, I was getting about 45 FPS on my 970 and i5.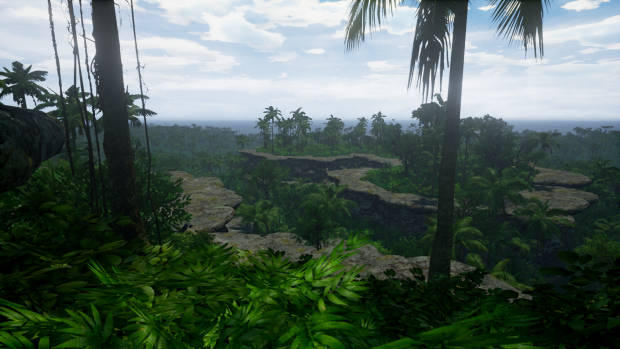 Thanks for the support everyone, whether you've been here since the Escape: Paradise days, or just stumbled across this post now. I've enjoyed working with the gaming community over the past decade, and hope to keep on doing so for another 10 years!