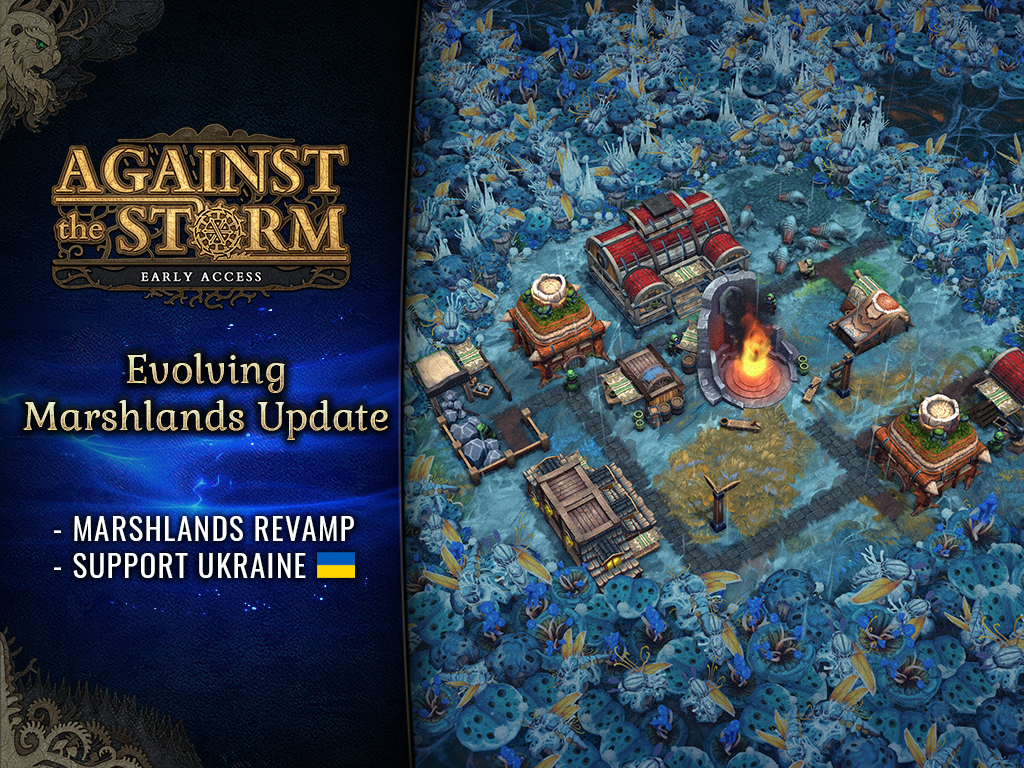 Greetings Viceroys!
Can you believe it's the 10th Early Access update already? Round number fans rejoice! In this new update, Marshlands - unlike Pikachu - are evolving. Here's what's new:
Revamped Marshlands

New mechanic: giant organisms

Tutorial improvements

Updated Help window

And more!
SUPPORT UKRAINE
Ukraine, our neighboring country, was invaded last week. This is a heartbreaking tragedy. At Eremite Games we will always stand against war.
Our players, our colleagues, and their families need immediate help. Earlier this week we donated to Polish Humanitarian Action and we encourage you to play your part as well. There are many ways in which you can help.
Donate
Donate to humanitarian organizations:
Buy games
Developers are donating profits from their games to humanitarian organizations:
This War of Mine + DLCs on all stores and platforms (until March 3)

Chernobylite (until March 6)

Darkwood (until March 8)

Paradise Lost (until March 4)

All games from Crunching Koalas on all platforms (until March 4)

Machinarium (until March 4)

CHUCHEL (until March 4)

Creaks (until March 4)

Slipways (until March 4)

Cyber Protocol (until March 31)

Book of Demons (until March 7)
You've proven many times to be a fantastic community. Help us make a difference!
DEVELOPER NOTES
This update marks a transitional phase - as we just released our biggest content batch — 'Grace of the Harpies' — and are slowly preparing the next four-month-long roadmap for you. So please be patient, the news will come very soon! In the meantime, we hope you enjoy what we've prepared over the last two weeks.
In today's update, we focused on two things: improving the tutorial experience for new players, and revamping the Marshlands. We also changed the layout and content of the "Help" window, which is another step in turning it into a proper Wiki for the game.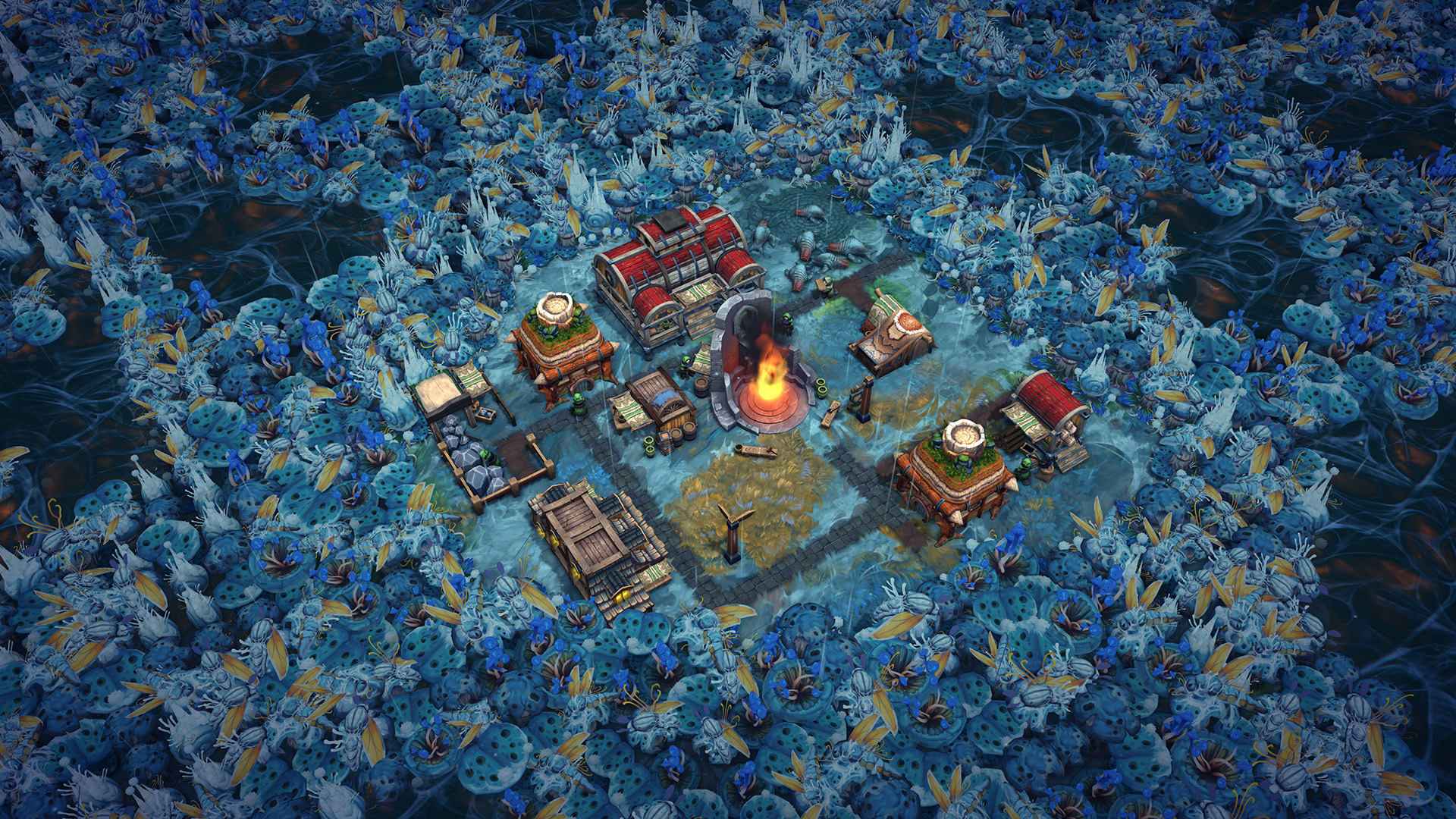 First off - the Marshlands. We decided to change them both visually and mechanically because we felt that they were lacking in both respects. Before the 'Grace of the Harpies' update, the Marshlands were an environment mostly focused on Lizards, but as the species roster can now be very different and not even include Lizards, we wanted to make this biome more universal.
Additionally, after we introduced the Coral Forest, the Marshlands seemed way less interesting and fun when compared to the newly added environment. This is why we completely overhauled the looks of this biome and added a new mechanic to it. From now on the Marshland's main characteristic is its focus on gathering. They are home to ancient organisms - giant, virtually infinite resource nodes that can be found in Forbidden Glades (at the cost of the amount of Fertile Soil). There's also now a new effect that increases gathering speed based on the number of workers assigned to camps. More biome revamps will come in the future - we still want to take another look at the Scarlet Orchard and the Cursed Royal Woodlands, so stay tuned!
The second major change is the tutorial. We revised the first two maps of the game and introduced some improvements that will hopefully make it easier to learn the complexities of Against the Storm for new players. Some notable changes are: only one Order is displayed at a time, there are new Orders that require changing ingredients in recipes, and all tutorial texts now require confirmation before moving to the next step.
We also updated the Help menu with some useful information and added a Read More section to the HUD, so the player is occasionally directed to it. However, this is by no means the last update to the game's tutorial - we still want to add a proper Wiki to the game and expand the new player experience by adding additional tutorials for the World Map, Citadel, trading, etc.
We hope you enjoy the new additions to Against the Storm. Please feel free to share your feedback on our Discord server.
Read the full changelog here: Evolving Marshlands Update Notes.
May the storm be gentle on you,
Eremite Games team
Current Early Access version: 0.19.1R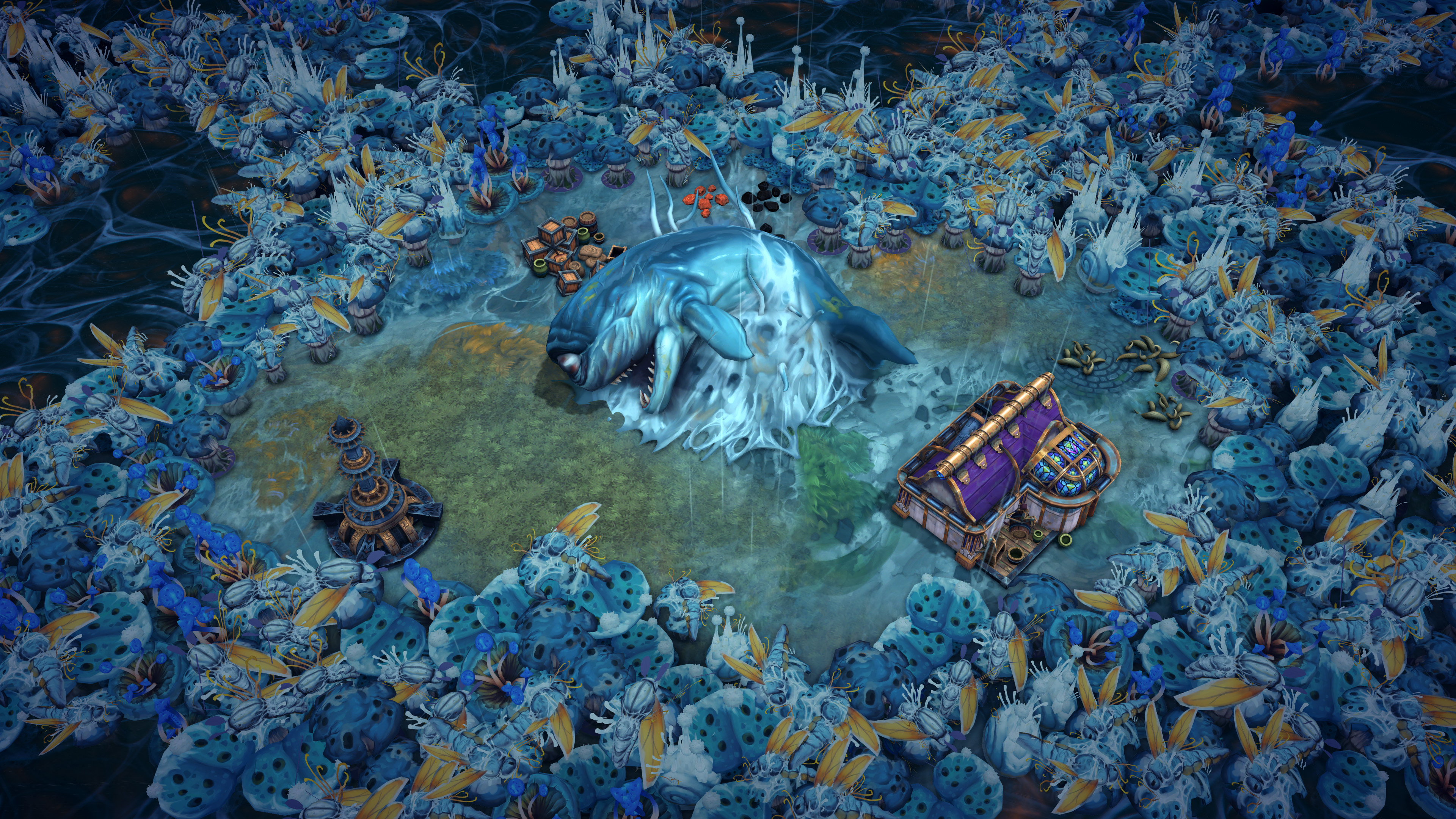 Dead Leviathan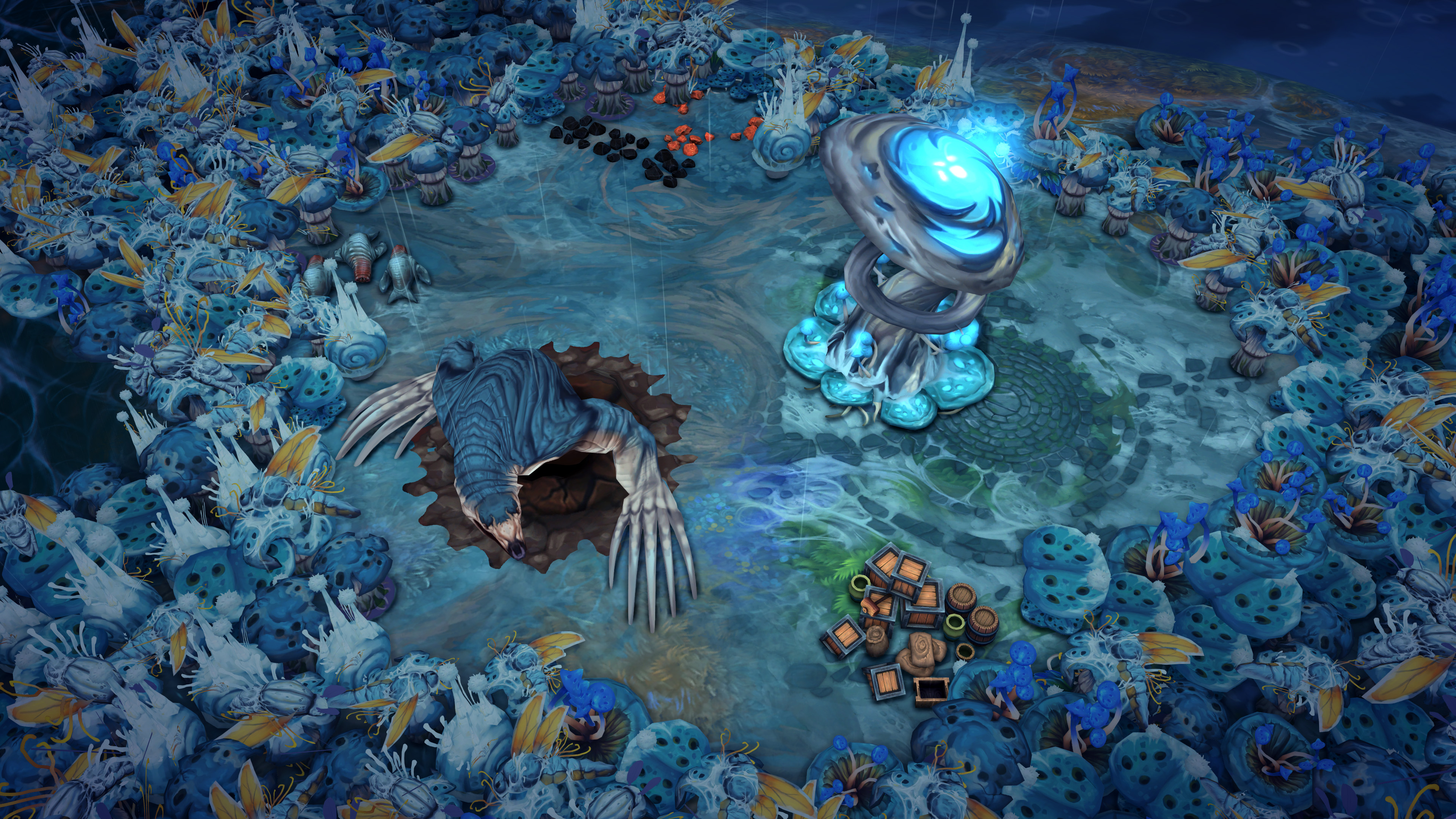 Giant Proto Fungus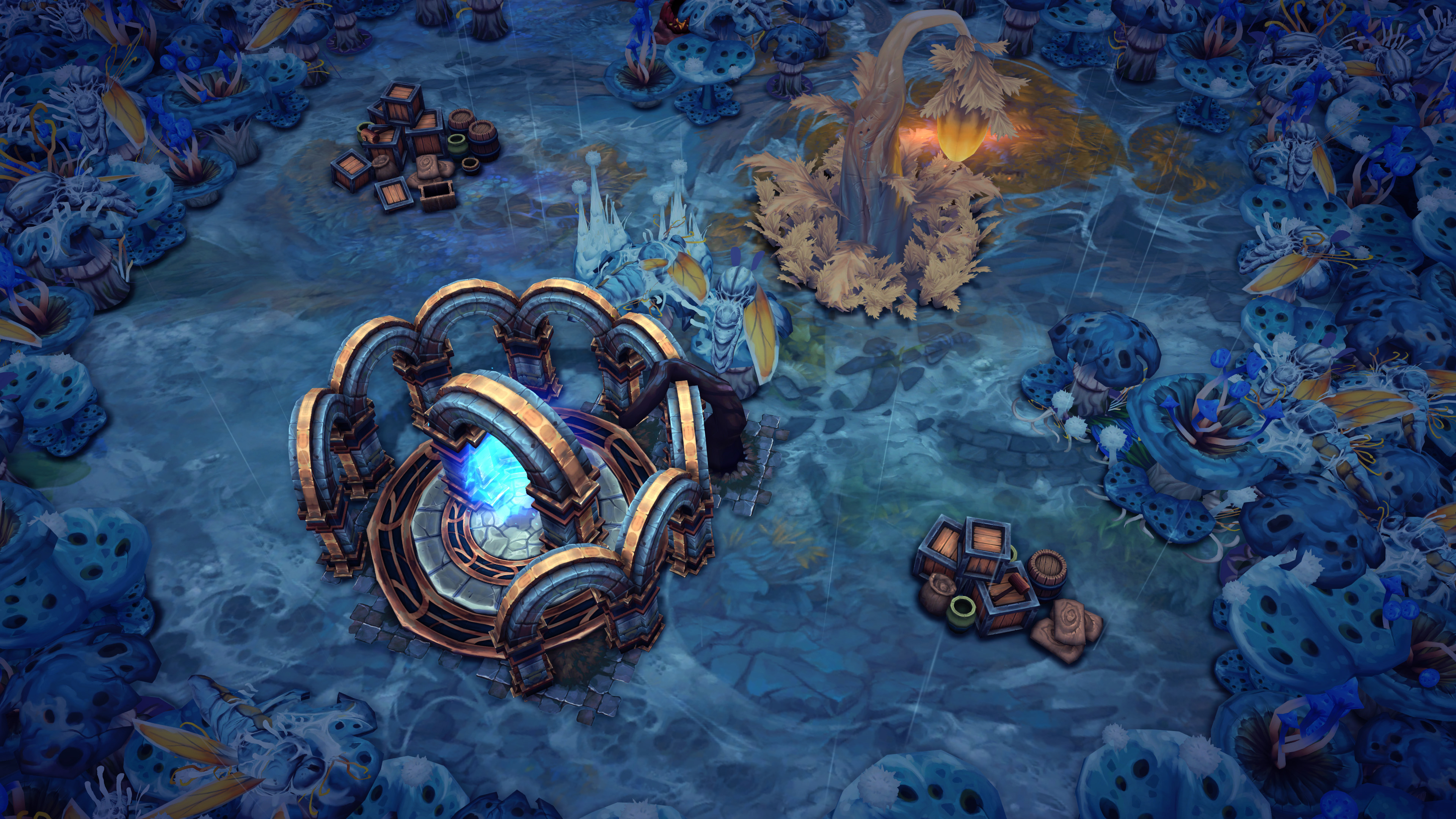 Giant Proto Wheat