Introduction
This mod, I think, is my best brainchild. It is a compilation of many other mods, such as "Thera TW, v.4", "Eras Total Conquest", "M2TW Beyond Vanilla", "Big Map" and some others. The latter was used as a base for the mod, because of its perfect and really big map, covering the American region, Europe, Middle East and also Transoxania and Persia. The number of regions is maximum, and that's why it provides countless opportunities for players and modders fantasies. I found the "M2TW Beyond Vanilla" mod approximately 3 months ago on this platform and was excited by number of factions created by its authors.
So, I got 2 things: a big map and many (mainly oriental) factions - then I realised, it could be very nice to combine these mods (among other reasons was the map in the "M2TW Beyond Vanilla" mod, that I personally dislike for its position of the Americas). It resulted in my "Enhanced version of the Big Map mod" and the "Medieval Trilogy".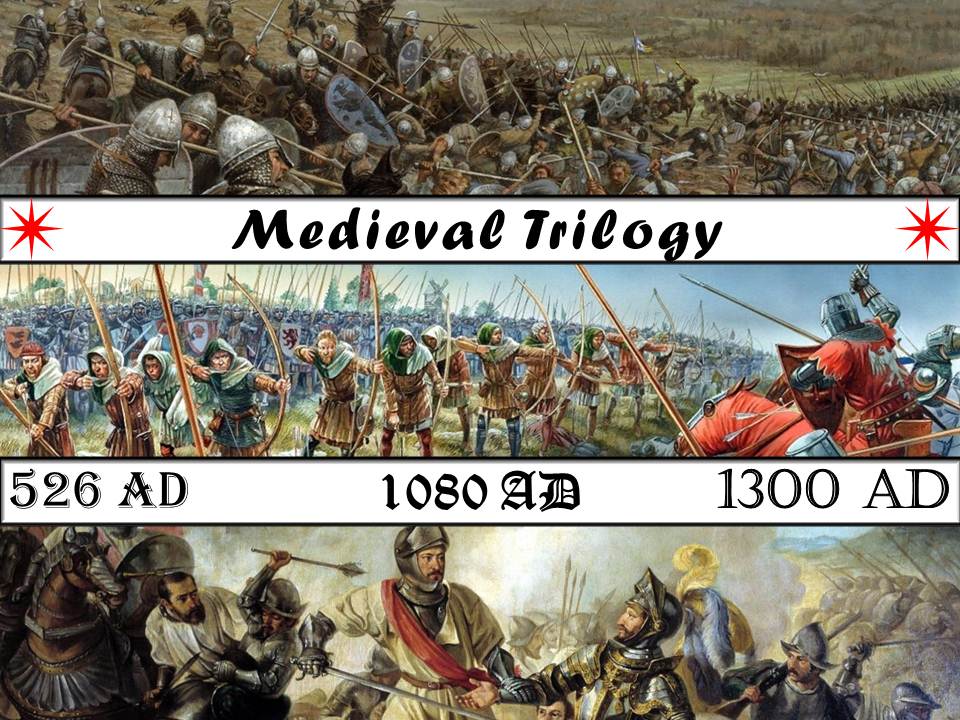 Trilogy
"Medieval Trilogy" consists of (logically) 3 Parts:
526 AD Part - Dark Ages of Medieval history, when the main political actors are Barbaric kingdoms, Byzantine Empire, the Sassanian Empire and the Nomads (like turkish tribes, avars and cumans);
1080 AD Part - Classic Medieval period with its feudal knights, russian druzhina, mongolian invasion, Crusades and Jihads;
1300 AD Part - Late Middle Ages and the Renaissance period with the gunpowder units, uhlans, mercenaries and nation states consolidation.
Features
Each Part of the Trilogy displays historical starting main named characters and various textures and models in accordance with the following era.
For example, lets have a fast look at the 3 Parts: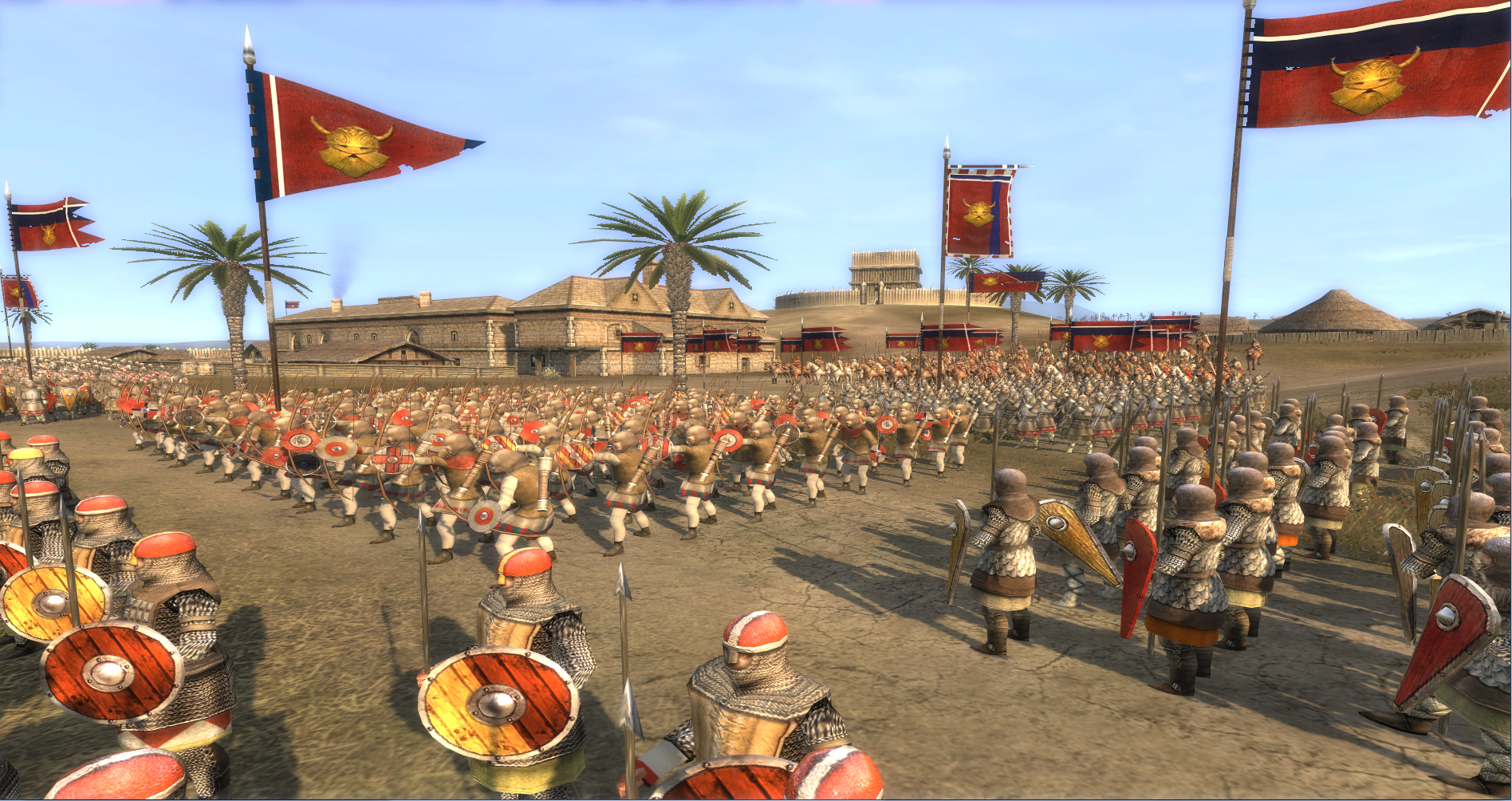 526 AD Part - here we can see light and heavy mailed warriors and also peasants wearing padded clothes. All of them look like "barbarians" or Anglo-Saxons, who conquered Roman Britannia in the V-VI centuries.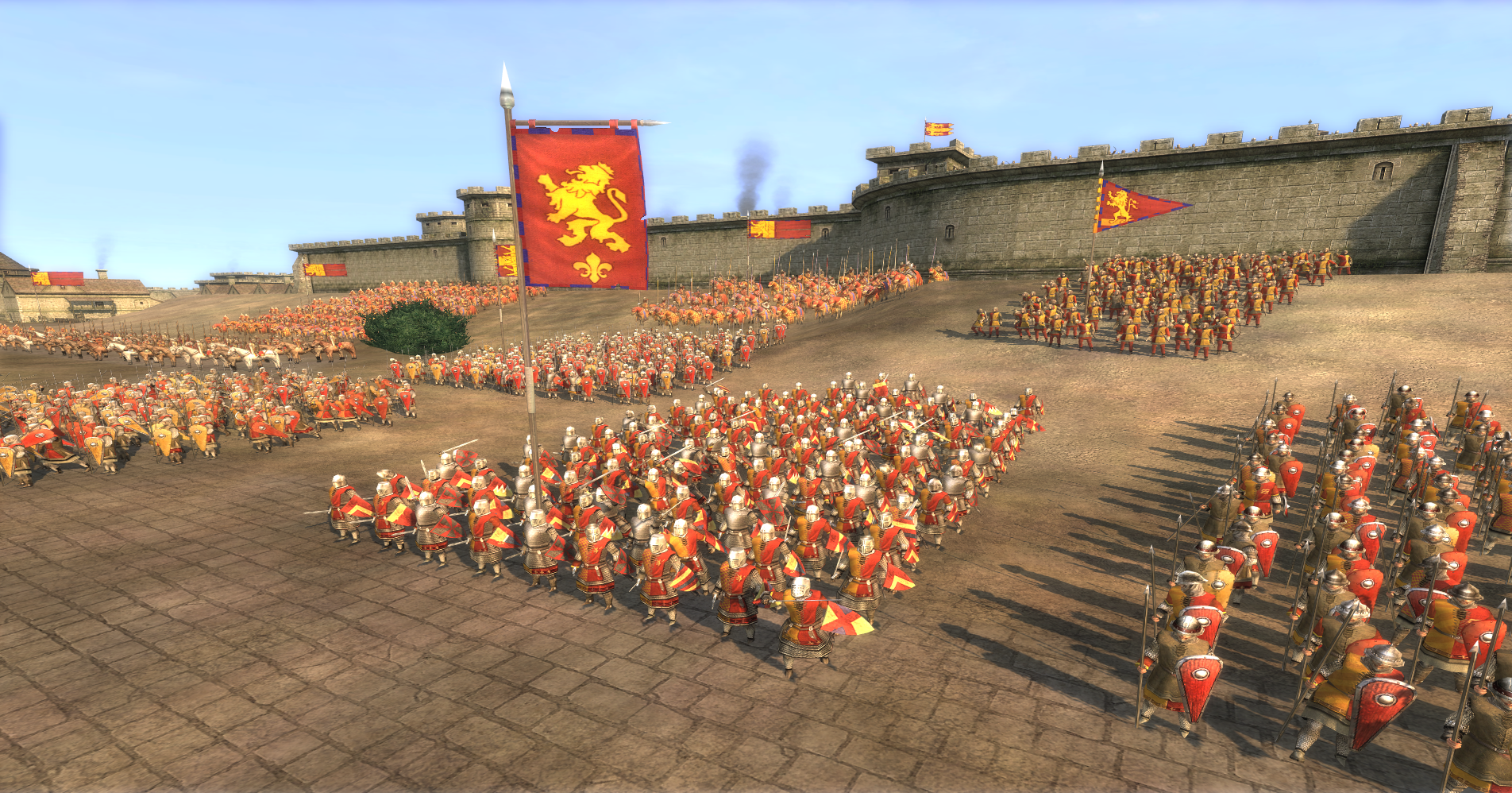 1080 AD Part - here there are mailed soldiers and knights of the feudal England.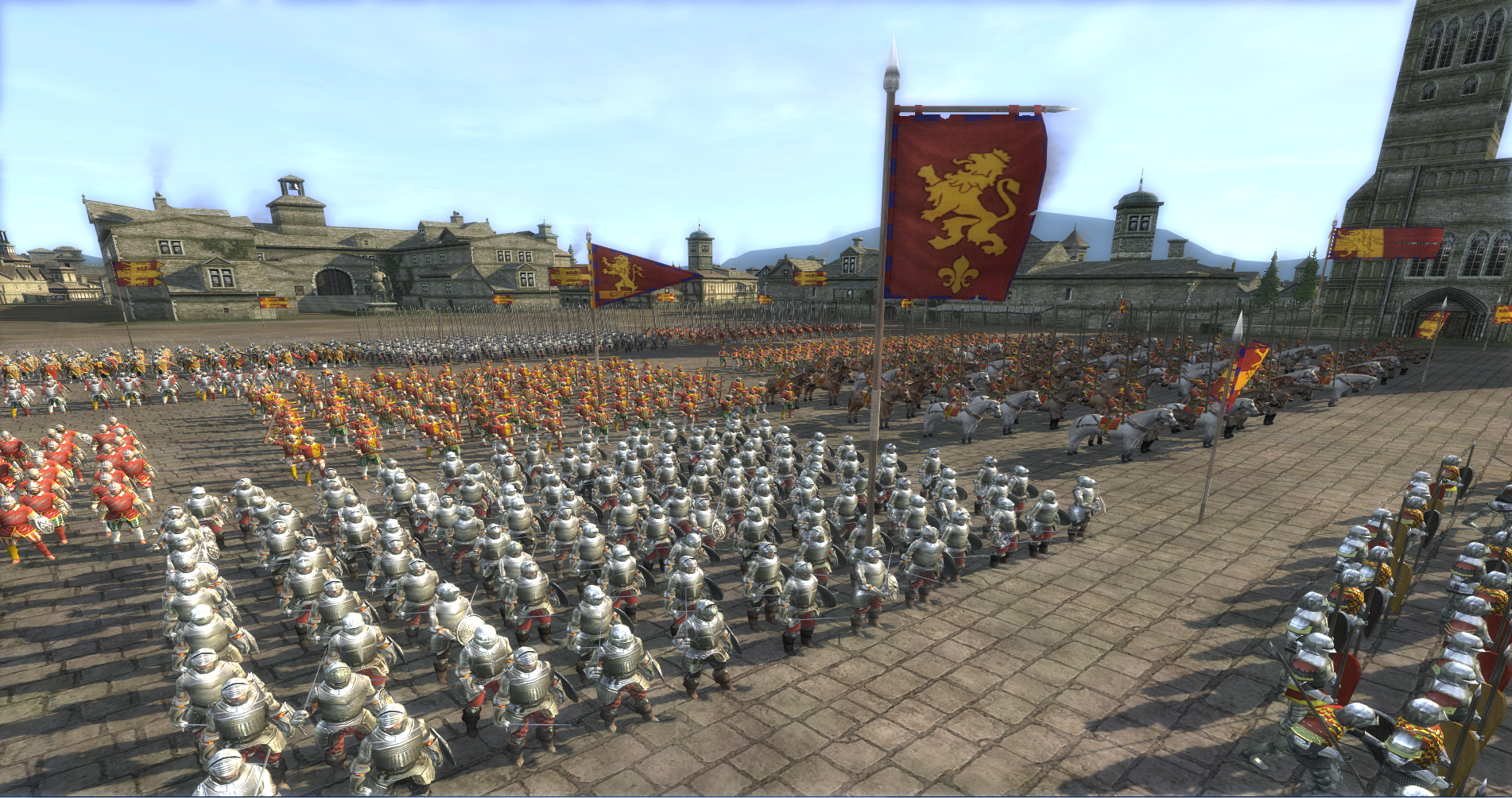 1300 AD Part - in this picture we can easily see Renaissance soldiers of the English kingdom, wearing plate armour and fancy clothes.


See the information about each part of the Trilogy in the articles below.