Empires 2.41 has been released!
Following up the success of 2.4, we're proud to present our latest patch, 2.41. 2.41 is a smaller release mainly consisting of balance improvements and bugfixes, however, does manage to fit in a few extra features, as well as a continuation of our map overhaul project, with the final improved version of the Veteran favourite Slaughtered making an appearance, as well as the latest version of Crossroads, which has undergone extensive redesigning, not to mention a good amount of beautification.
As with our last patch, I have to remind you all that with Team Fortress 2 being Free to Play, Empires is totally free for everyone, with no prior source games required!
Key Empires v2.41 features:
Crossroads has been improved even further! Now with improved textures and new infantry paths.
Infantry weapon rebalancing for the Pistols, Brenodi Rifles and Northern Faction Heavy Rifle
Tank weapons can now be reloaded mid way through a clip (will dump the remaining ammo from the clip)
Shortcuts to select class in the class selection menu. E, G, R, S will now select Engineer, Grenadier, Rifleman and Scout appropriately whilst in the class menu, same for general and class specific skills in the skill menu
An improved news panel, allowing us to reach players with information, blogs and update news. We plan to use this to inform players of special events, such as tournaments.
We have also fixed the "SteamMountAppID" error which prevented a large proportion of the player base from playing Empires.
You can see the complete changelog on our forums.
Players contest the centre of Crossroads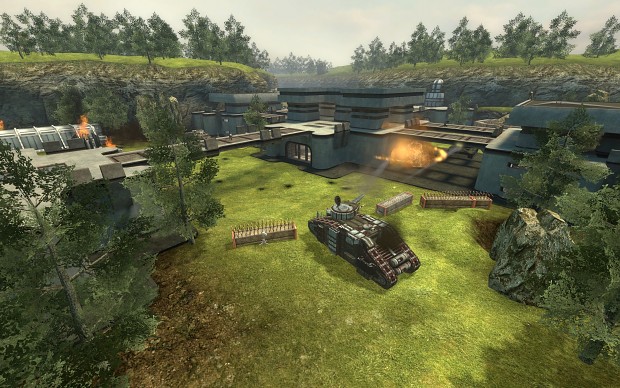 The battle for the bridge on Slaughtered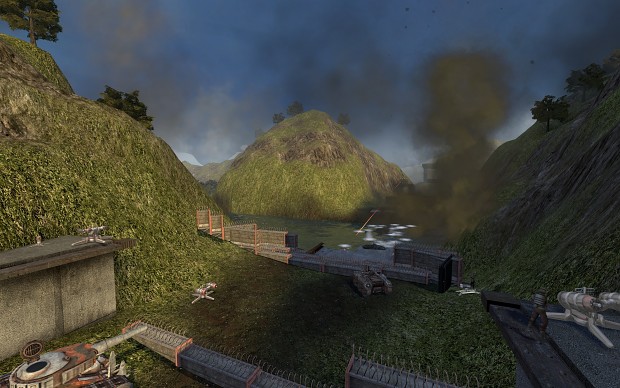 The improved News panel - find out about events here!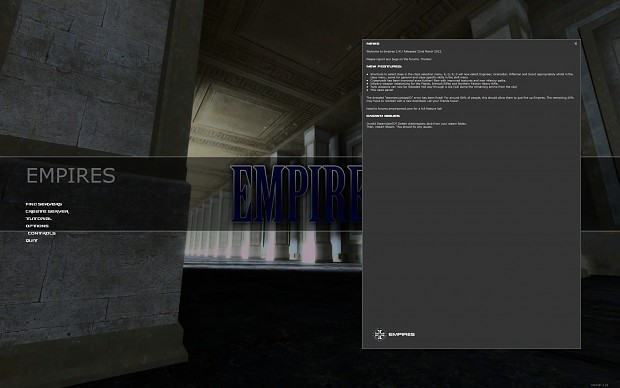 Our plans going forward are to finally implement the long awaited Scout overhaul. This will be a major patch involving new maps, new weapons, tools and much, much more!
We're also looking for anyone interested in helping out, both on the programmer side, and the 3D artist side. If you're interested, just head over to our forums and make yourself known to one of the developers. Alternatively, you can send me a PM over ModDB.
I look forward to seeing you all ingame!