Hello people of MODDB .
I am AveNgeR , but known mostly as Valaquenta on the RC Forums . I am a member of the Ridder Clan Mod Team , also my job is to do the Elven Factions ( Wood Elves and High Elves - incredible isn't it?) , Dol Guldur Faction (updates sometimes soon ) and as a modeler (but rare - i just model my own elven things ) and skinner (the best at it , mostly for the rest of the factions - better the modeling ? yes , RG usually does that 3D stuff ) .
Like I said most of the time I'm working on the elves , and all the updates you seen before , were made by me . I just recently made an account here and decided to post updates here also (Yayzor he is here - was about bloody time ).
Now I'm going to show off the Elves . Starting the Mirkwood Madehrae ( In translation - Deadly shadow ) In ancient times when the Elves began their Great Journey westward to the Undying Lands, some of the Elves were reluctant to cross the Misty Mountains and decided to settle in the woods along the Anduin. These Elves were of the kindred called the Teleri, and those that remained in the woods came to be called Silvan Elves, or Wood-Elves.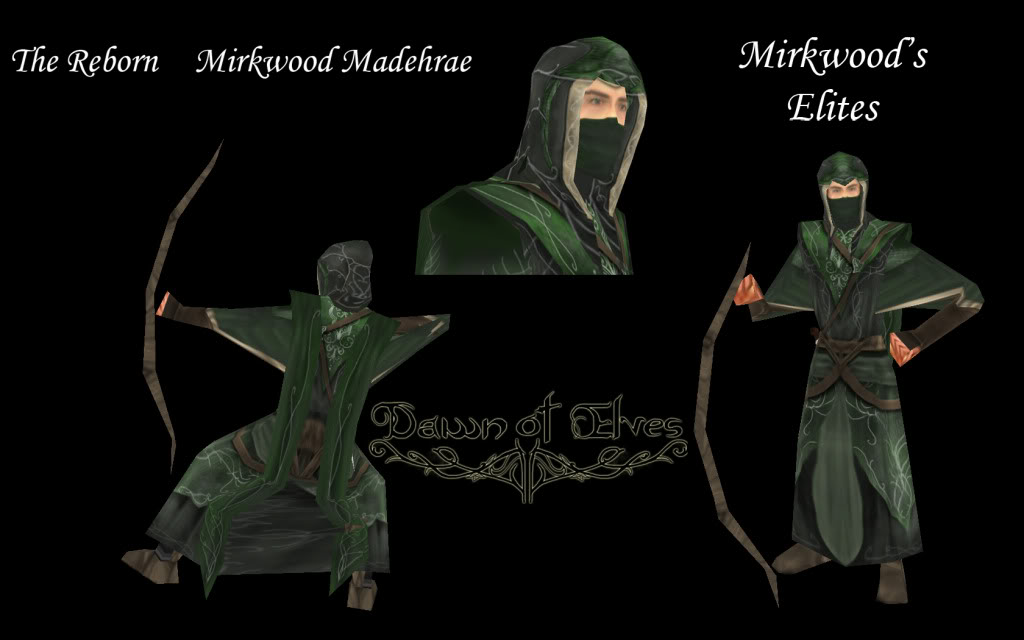 The Mirkeves Scouts (AKA Mirkwood Scouts) - they were also in the other update.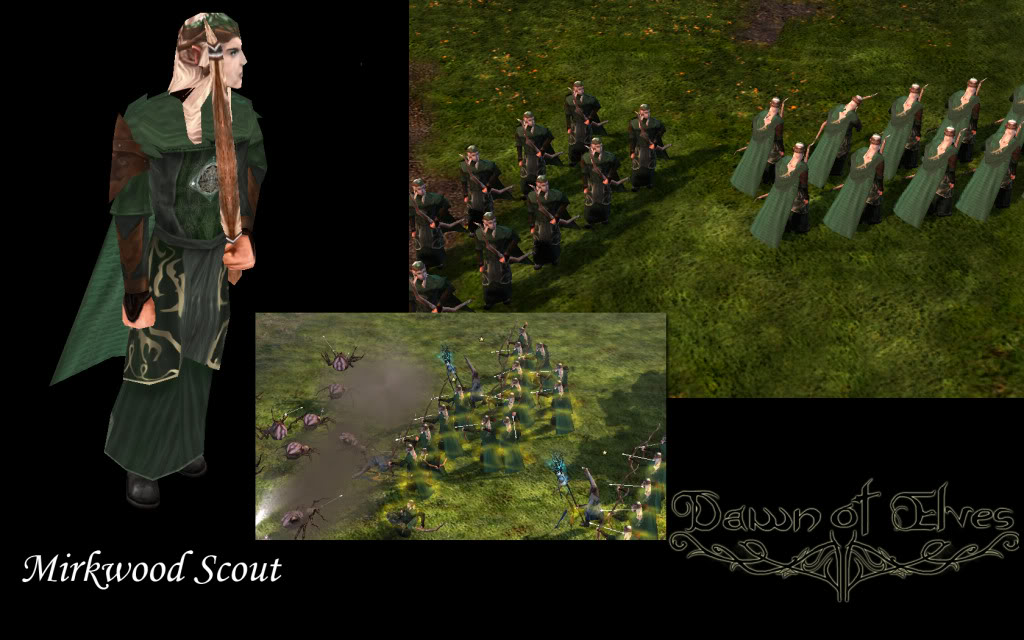 Now another Wood Elves imagine , but now from Lorien . The Galadriel Guards , finest warriors trained to protect the Lady of the Golden wood and the Lothlorien Borders .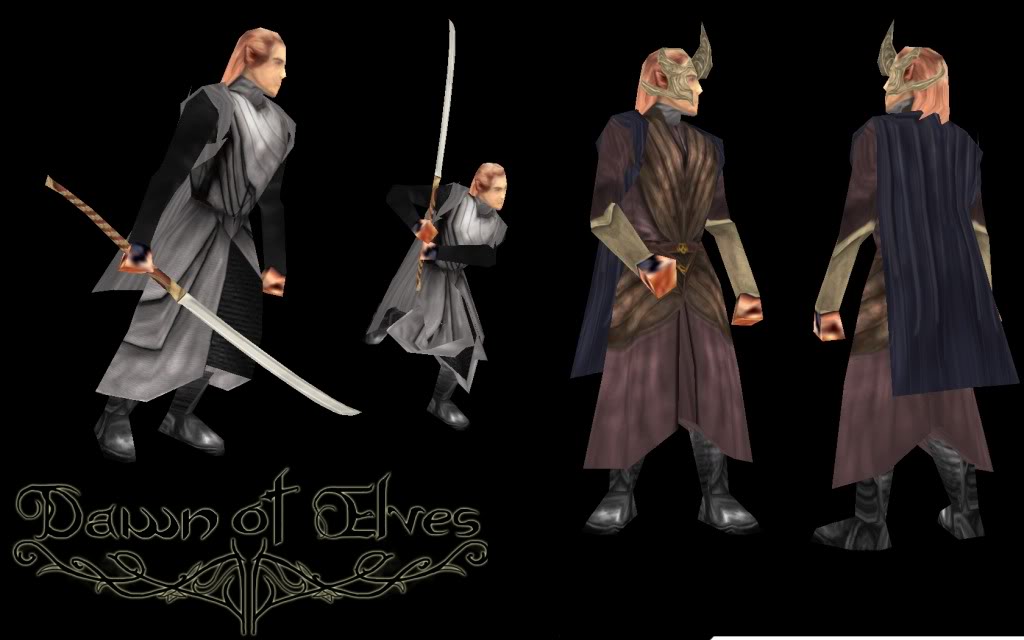 Now a little update on the High Elves. It was founded at the beginning of the Second Age by the surviving Elves of Beleriand, those who chose to remain on Middle-earth after the wars against Morgoth. It was afterwards used by the Elves to leave Middle-earth for Valinor. The Grey Havens was part of Lindon, the kingdom directly ruled by Gil-galad, last High King of the Ñoldor in Middle-earth. It was also one of the main sources for Elven navy.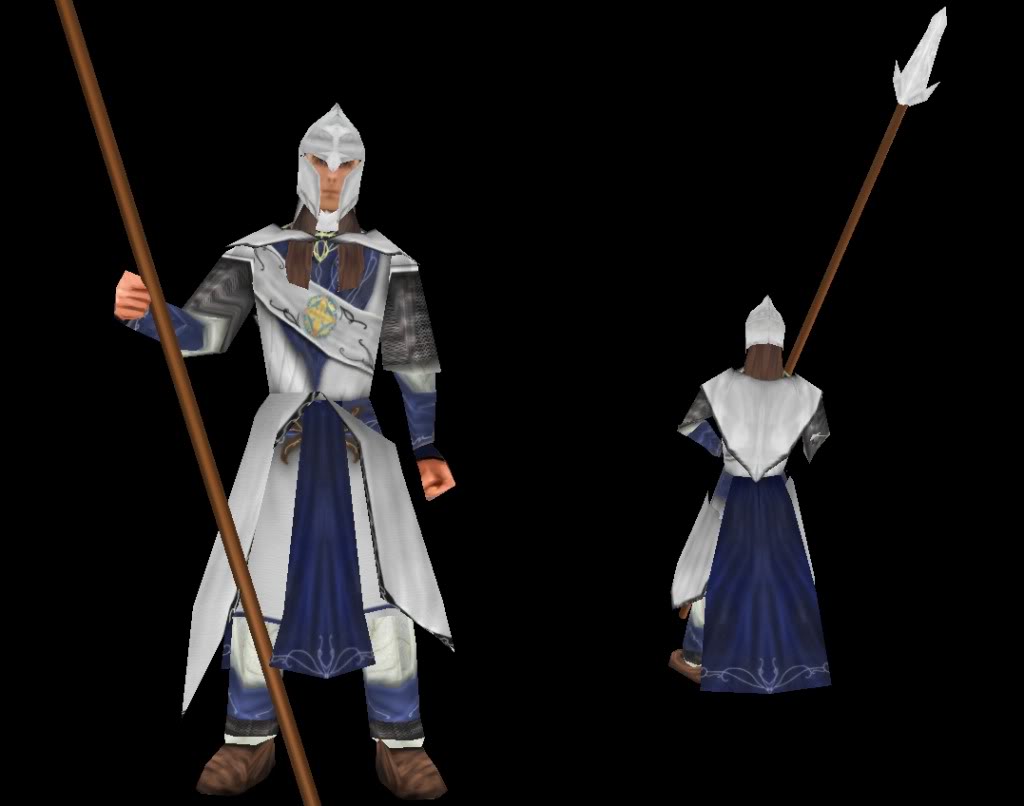 Rivendell Warriors. Fierce elite units from Imladris. We all know them!

And a little teaser on their base.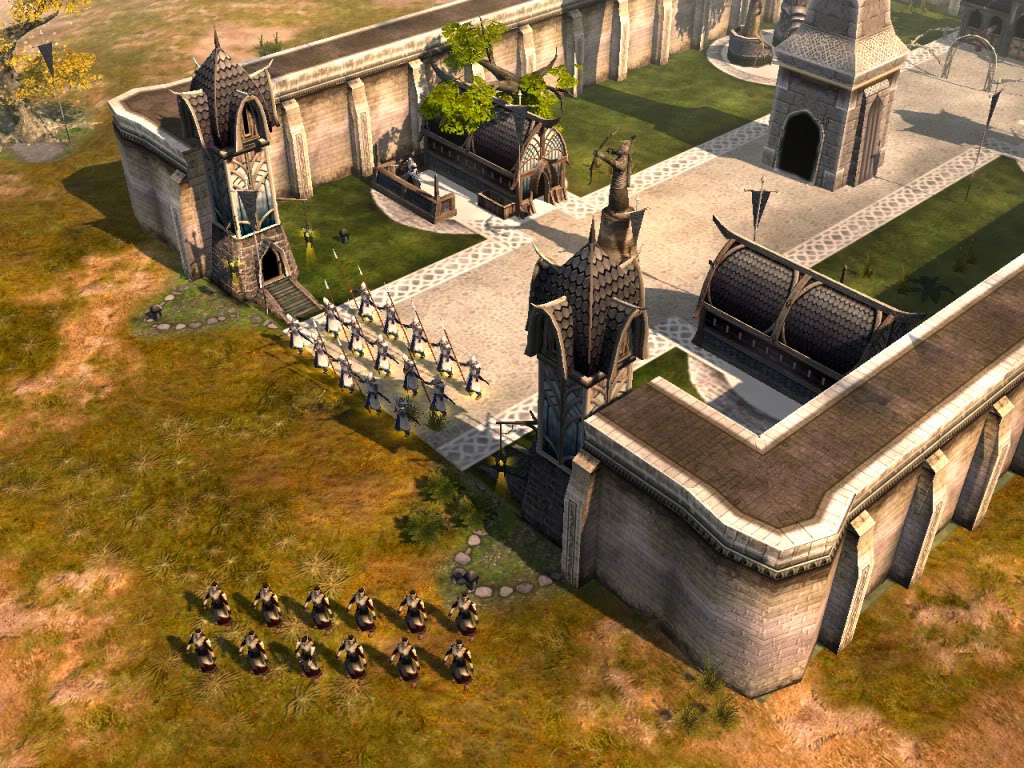 That's all for the Elves folks. Stay tuned for new exciting updates on the Elven units and buildings! And to finish this, here is the Artwork for the Fortress Castellans for Dol Guldur factions.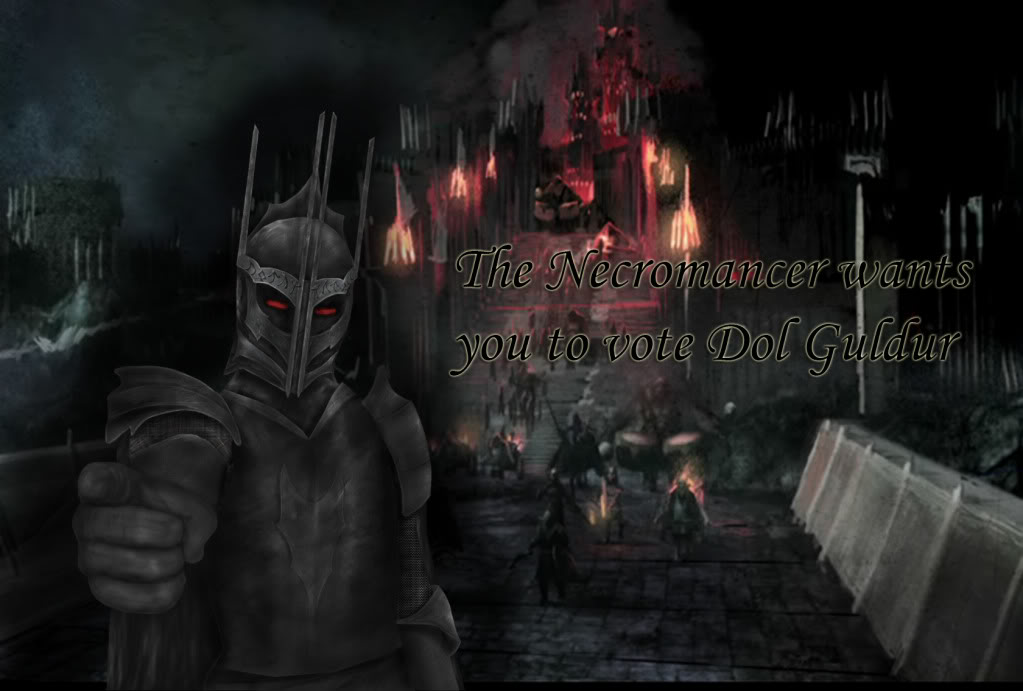 Hope you enjoyed today's update and we'll see you around.
Valaquenta,
Rc Mod's Staff member.