Greetings, companions of Edain!
Today we want to show you another hidden mission in Edain. The Elves of Lorien again need your help!
After explaining how to experience The Attack on the Golden Wood the last time, this next mission is about the second part of the battle:

Mission 2: The Cleansing of Lothlórien
Take control of the Woodelves and experience how the Orcs were expelled from Lórien and peace returned to the realm of Galadriel and Celeborn.
To play this mission, play as Lórien on the map 'Lórien'. Place yourself at the left starting position, again without a second player (neither AI nor human).
If you're mostly looking to experience the story, deactivate Ringheroes and the mission will be very easy do complete. Activating Ringheroes on the other hand will make it a bit more challenging.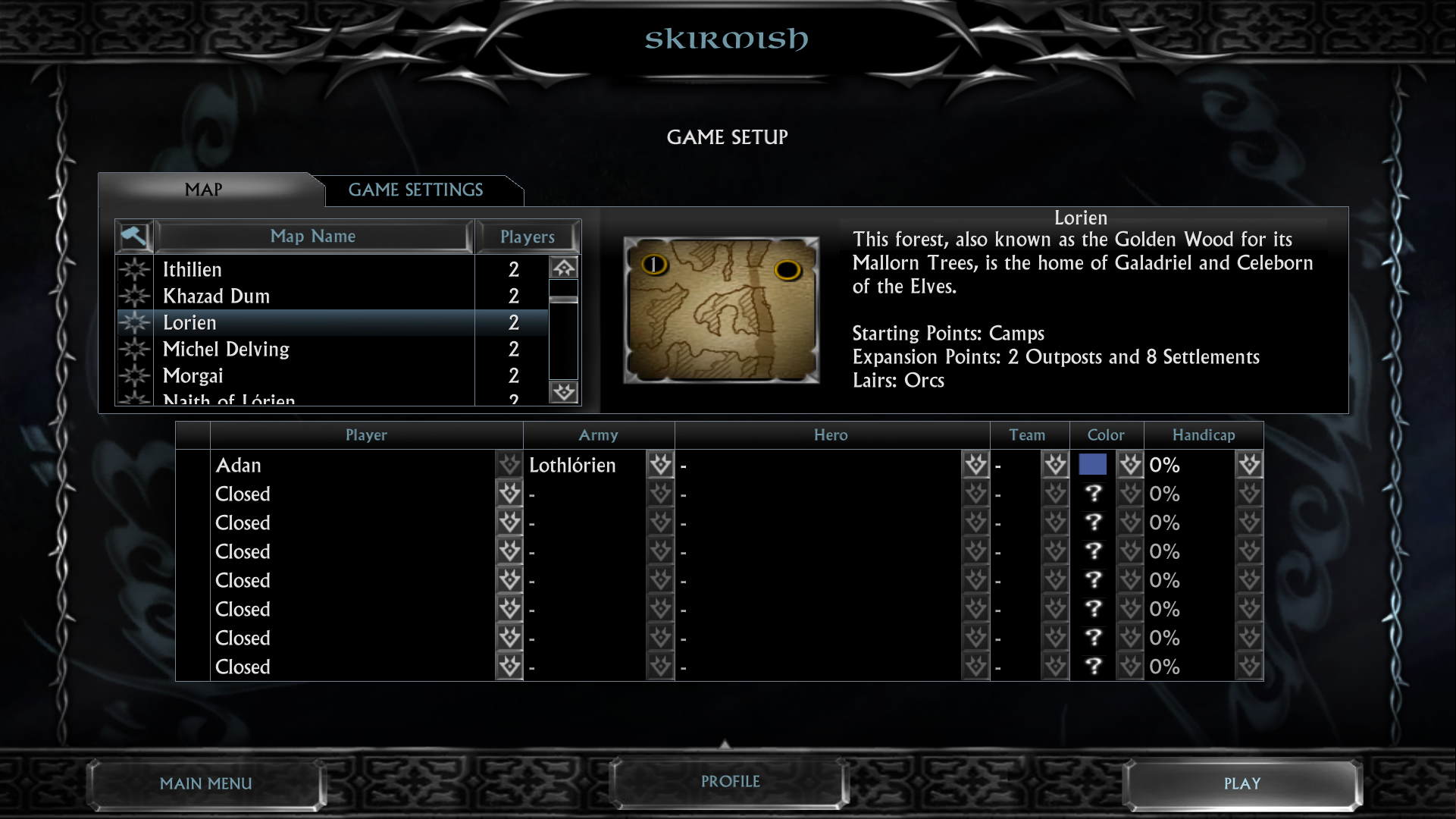 Your settings need to look like this.Don't forget to adjust the difficulty by either deactivating Ringheroes (easy)or activating them (medium)

Have fun playing!
Some of you also had some problems with the Mission last week, so I suggested to show you how I play the map. So for all who wanted some hints how to play the map: This is my complete walkthrough of the whole mission. :)
Your Edainteam