Welcome to the 10th news of EaW Space Addon 4.0!
Our topics today are the new turbo laser projectiles and the brandnew trailer.
You all know the turbo lasers from Empire at War and I think most people will agree with me when I say they just don't look good or exciting. So this is the reason why we decided to replace them with some new, 3D model based, turbo lasers. Now we have a projectile for each faction with a different color. As we know from the films the empire has green lasers and the rebels red ones. The Commerce Guild and the Pirates will shoot their enemies with yellow lasers. Another change is the implementation of heavy turbo lasers, which will fire dual turbo laser projectiles as you can see in the trailer at the end of this news post.
But first I'd like to show a picture of the new projectile models(models/skins by Frankie):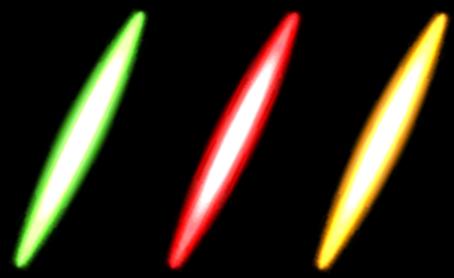 And now you can enjoy a lot of features of our mod in a short trailer made by our mapper Locutus:
That's it for today. If you have any questions, suggestions or just want to talk with us feel free to join our forums at Secretweapons.heavenforum.com