I am currently preparing Axion for Early Access release on Steam! Thanks very much to everyone who helped out and to everyone who has been supporting the development of this game! Check back here for the release announcement when the game is available in the store.
The video above will give you a good idea of what early access gameplay will look like, although some things have already changed since it was made.
The following is the current Early Access statement from the Steam store.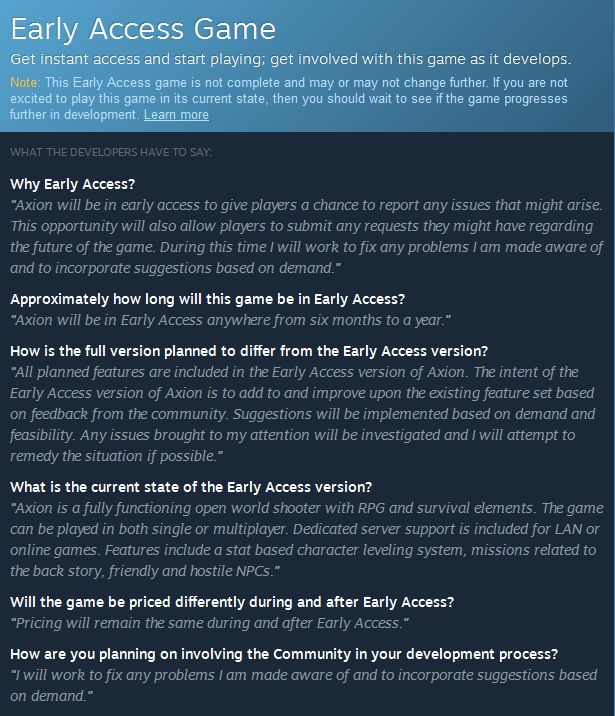 Here is the official website and facebook page:
Thanks again to everyone for supporting this project!