After the game has left Greenlight to be announced as a Coming Soon, the development has been progressing well and with a lot of internal testing, Cyborg Arena will be available as an Early Access for this next week !
With a good news, it will come with more features than what was planned. To sum it up, the game will contains one large adventure map with 4 instant battle maps featuring the arena mode !
Here are some screenshots of the maps :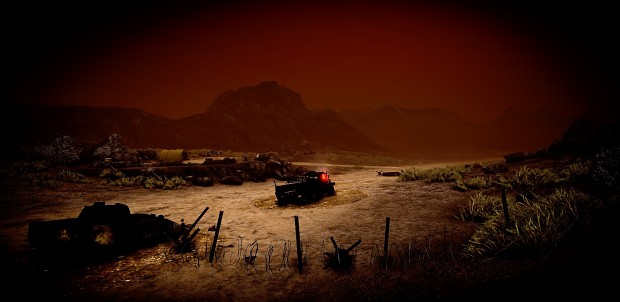 Rise of the Cyborgs (adventure)
The adventure map will have large explorable areas, with many items and weapons to find, a driveable buggy and a story line backed with voice acting and scripted sequences.
It will be also a good way to familiarize with the game before jumping into the arena mode, where the gameplay will switch from a survival shooter to a fast paced action game !
With collectible boost bonus to gain extra powers such as high speed, high jumps, unlimited ammo, explosive ammo, etc... achieve the best score against the cyborgs !
More news to come soon next, with the launch of the game and adding of achievements, stay tuned.