Hi everyone,
So as of yesterday, EA removed modding from it's gray area and released their Command & Conquer Franchise Modding Guidelines. Some might see it as a step in the right direction, others might consider it as bad news. Regardless, C&C modding now has new rules to abide to, and RA20XX is no exception.
That's why I've release a new version of the mod, which removes every assets from Command & Conquer Remastered (most of the music and a few cameos). Otherwise, the mod is the same as it was in version 1.0.1. Please note that this release does not include anything from version 1.0.2 (which is about 85% done), so don't expect the up to date content to be in it.
==========Bonus!==========
However, all this boring stuff is a good opportunity for something else...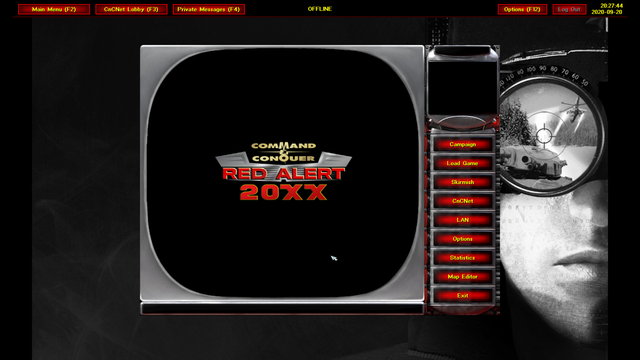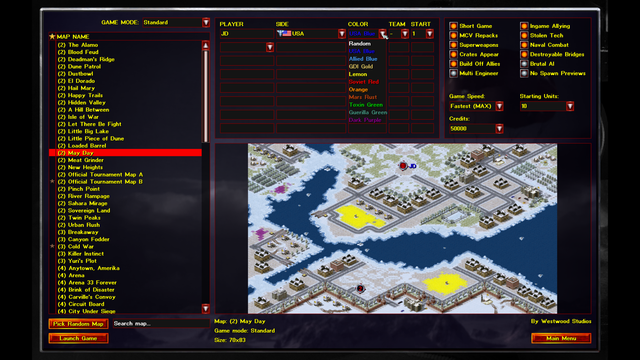 That's right, I've finished my most requested fearture : CNCNet integration! Thank to the help of Kerbiter and ayylmao/XxpeddyxX, RA20XX now runs on the DTA Client, so now playing the mod is as easy as ever. This version is quite barebone in terms of options and might include bugs, but I'll update it after 1.0.2 to include more quality of life improvement.
All installation instruction are in the ReadMe file.
If, for any reasons, you prefer to use the old downloads, I've removed CNCR assets from them too. So enjoy either ways.
==========RA20XX on Youtube==========
Here's something I wanted to do for a while. It's always very cool to see other people playing your mod, so I thought that I might link some videos of RA20XX I've found on Youtube. If you ever want to showcase RA20XX on your Youtube channel, PM me and I'll try to present it in an update in the futur!
First off, three videos by Ocey, showcasing the mod and, mostly, the Soviet subfactions.
Then, a video from HT Play Games.
Finally, a video from DewDaw.
Well, this is it folks, happy RTSing!