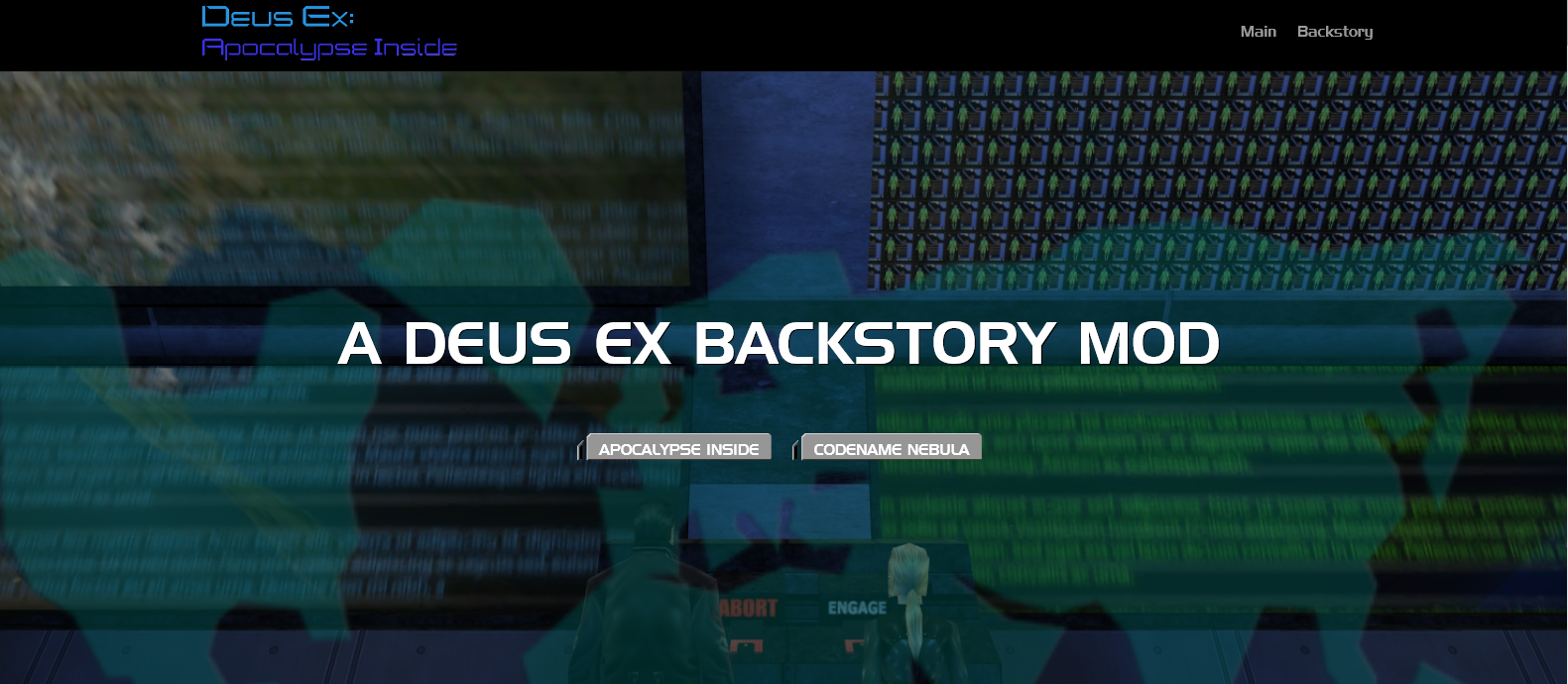 Ophelia is speaking. The Earth's greatest minds have gathered here on the station to work on many revolutionary technologies. One of these projects is Aquinas Router, the new communications standard for Internet 3. Our scientists are known for their passion for Deus Ex so we've set up the new Internet 3 web site for the great mods Apocalypse Inside and Codename Nebula.
Come see the world with Ophelia's eyes, planetsiders!
WARNING: any unauthorized access attempt of Apocalypse Inside web site WILL BE MET WITH AN EMP ATTACK!