Welcome back to Dustbowl!
Alot has happened in the space of a week more features are getting added every day and progress has been amazing; dustbowl just keeps getting bigger and better everyday. One of the big visual updates is the player creation screen where you can enter a custom character name and choose from a selection of starting items. We've been working really hard in getting more of the functions in from finalizing the tiredness system and cleaning up the hunger/thirst systems
More custom character animations have also been added to the intro scene, more sound effects have been added and the HUB (player base) has been reworked a little, with an elevator that the player can use to access a number of different floors. It really gives the base more verticality and space, feeling larger than it actually is :)
The Tiredness system has also been brought closer to completion, now if the player hunts through the wastes without sleep then our hero will collapse losing 1 days worth of time.
Weapons, armour and a helmet can now be picked up and slotted into the correct gear slots which feels excellent :)
For more information please watch the development video!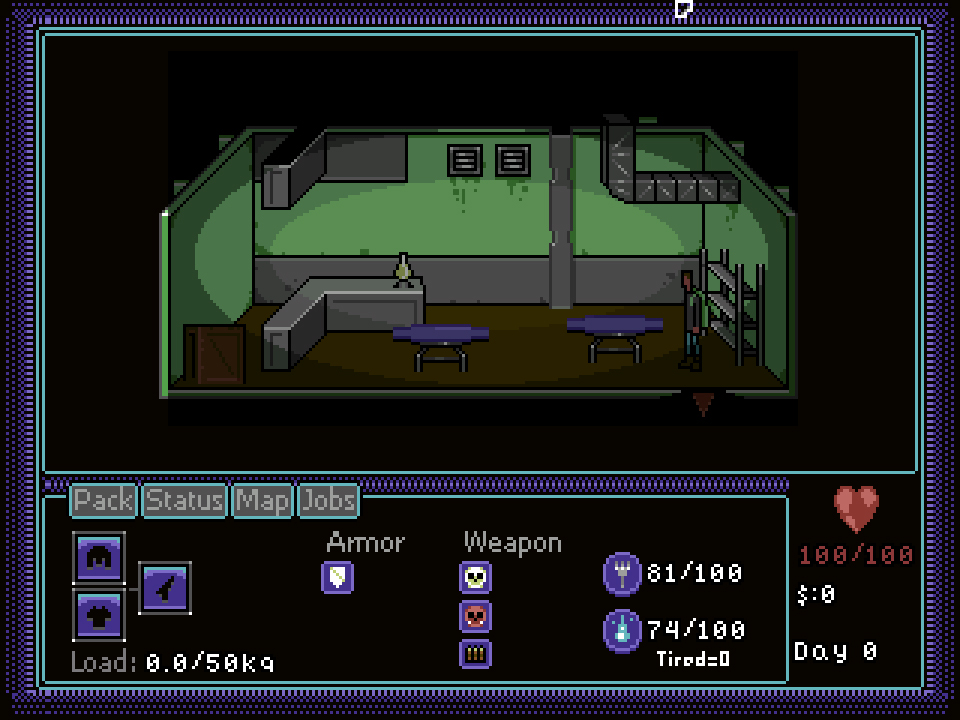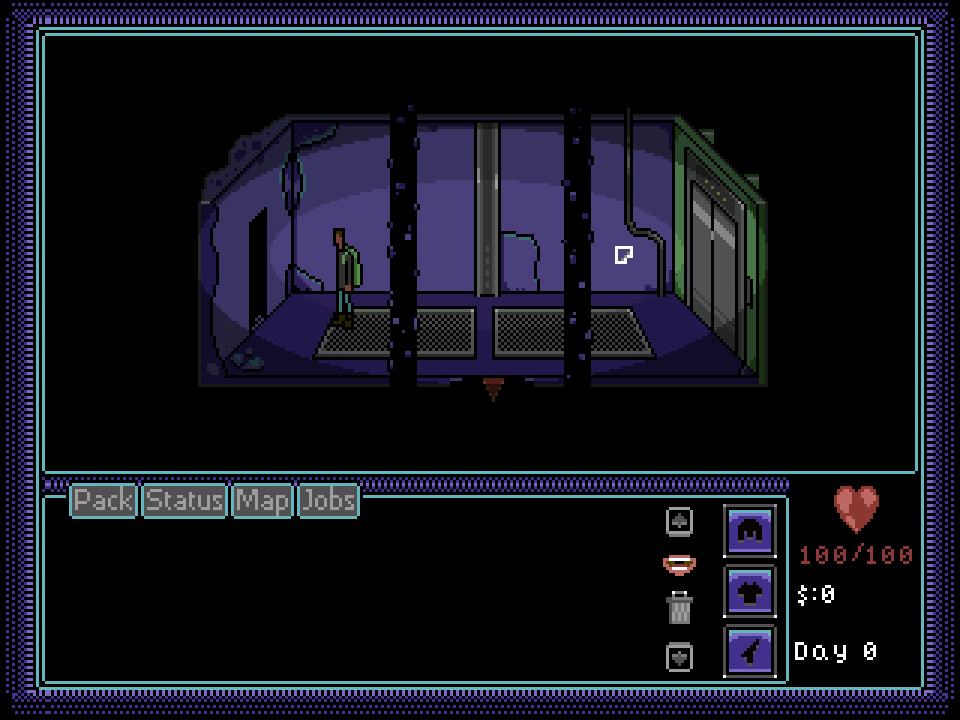 Its been a very productive week for us, we're hoping we can keep it up and get a test demo for people to play very soon :)
Pixel Incognito