Duchy of Ferrara & Modena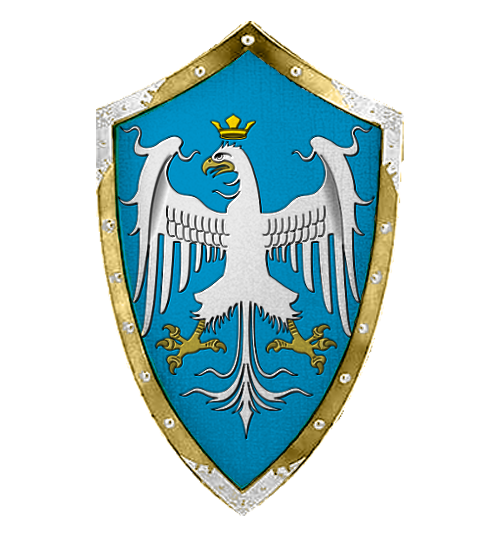 Leader: Duke Ercole I. d`Este

Since Borso d`Este received in 1452 by Emperor Friedrich III. confirmation over his estates, as Duke. The destiny of this small states lies in the hand of the d'Este family. Due the Papal infoement in 1471 of the Duchy of Ferrara, the family gained substantial power. Placed at the northern slopes of the Apennines, this fertile countryside is a buffer state between Venice, Milan and the Papal estates.
Due this circumstances, the dukes were able to stay out of most troubles. But a storm is gathering. The French king has announced his claim on the Kingdom of Naples and already plans his campaign in Italy. Can this small duchy prevail or will it be smashed?
Strength: Afield outstanding artillery
Weakness: Strong and greedy neighbours

Historic buildings:
Torre Ghirlondina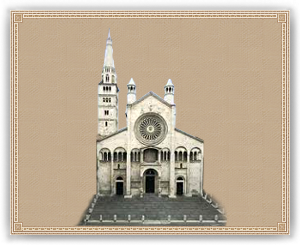 The belfry of the cathedral of San Geminiano is named Ghirlondina(garland) and is also Modena's landmark. The construction was already started in 1128, but was completed during the 15. century by the famous builder Campione. Due the marble handrail formed like a garland on the top of the tower, the belfry is named Ghirlondina. The people feel some kind of safety, to be sheltered by the tower.
Castello Estense of Ferrara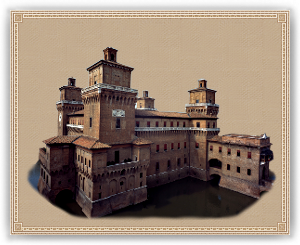 Since the 14. century the Castello Estense, one of many owned by the d'Este family, is the residence of the Dukes of Modena and Ferrara. Originally build in the 14. century as a defensive fort, with a ditch and ravelins, the castello proves that the d'Este now their business.
Historic unit: La Giulia

Starting position and strat models: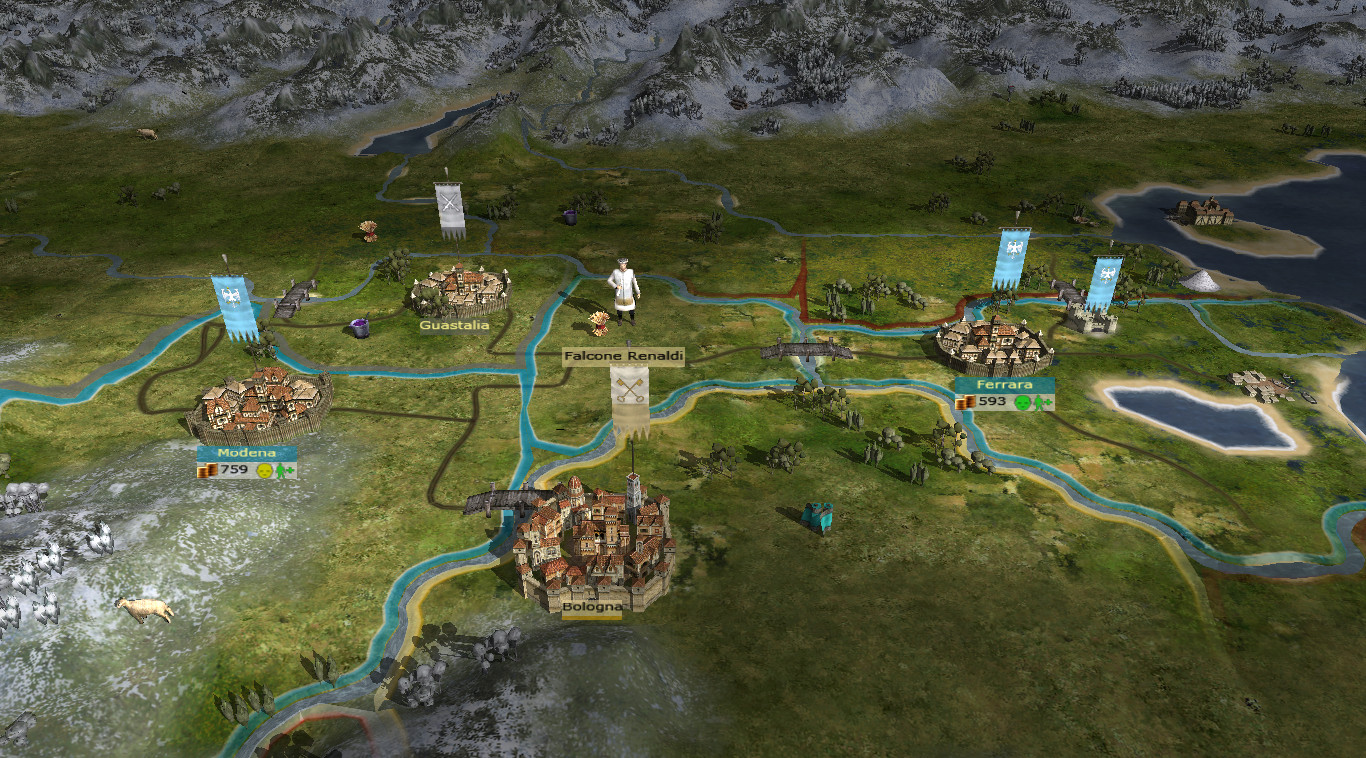 Leader: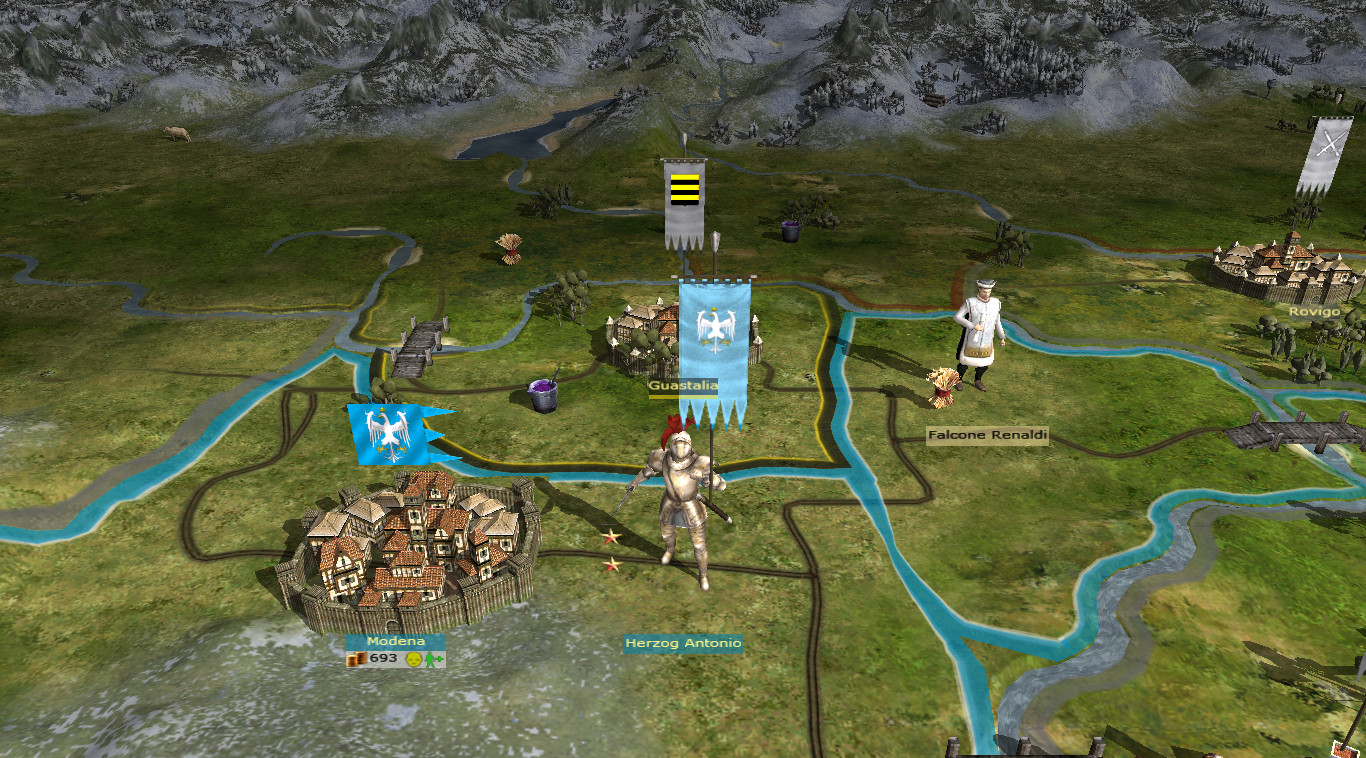 Faction heir: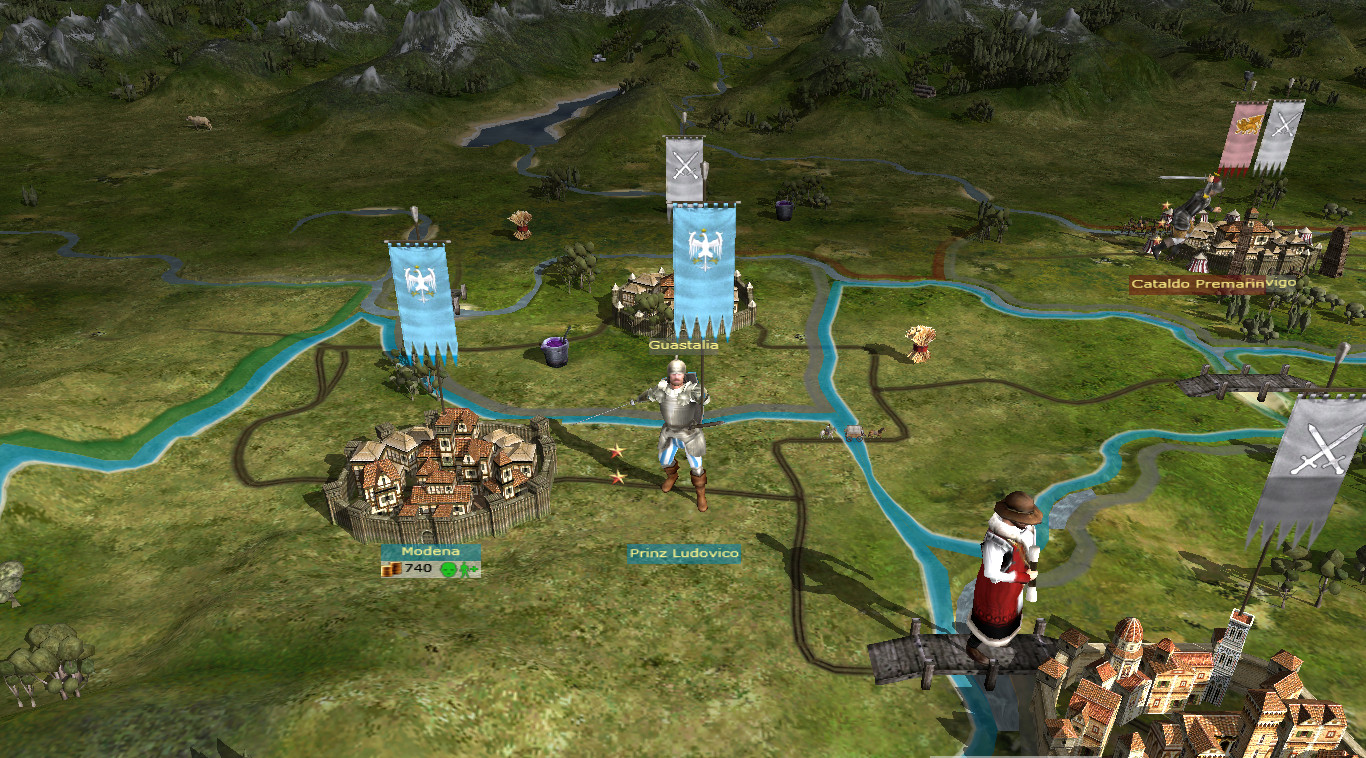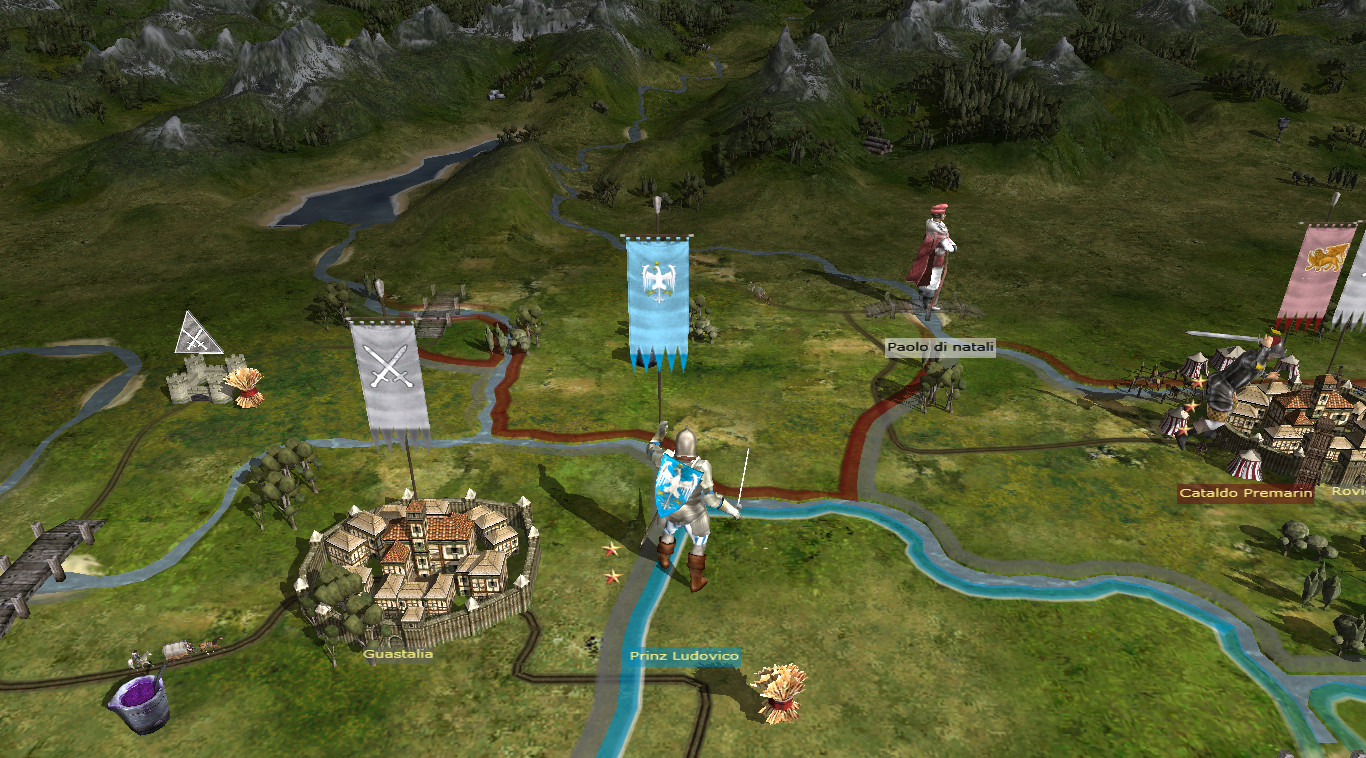 General: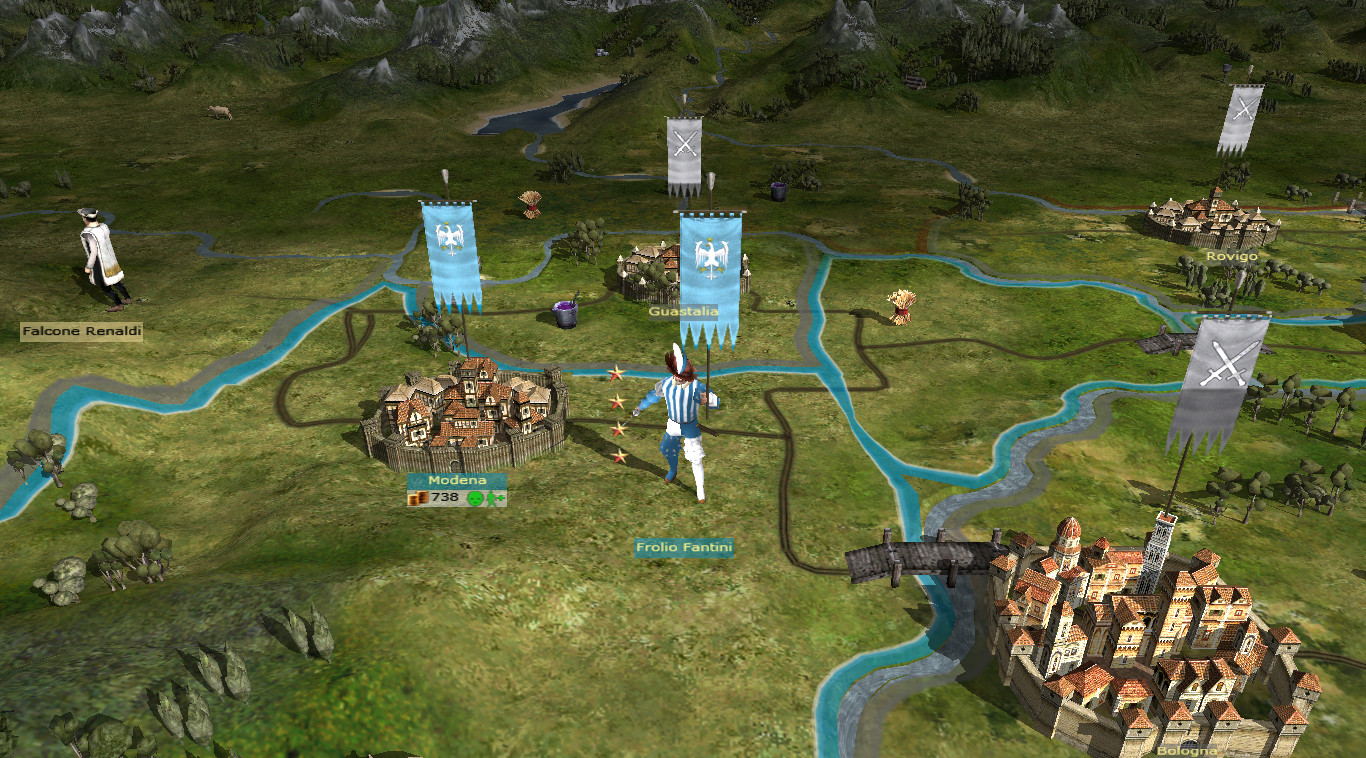 Captain: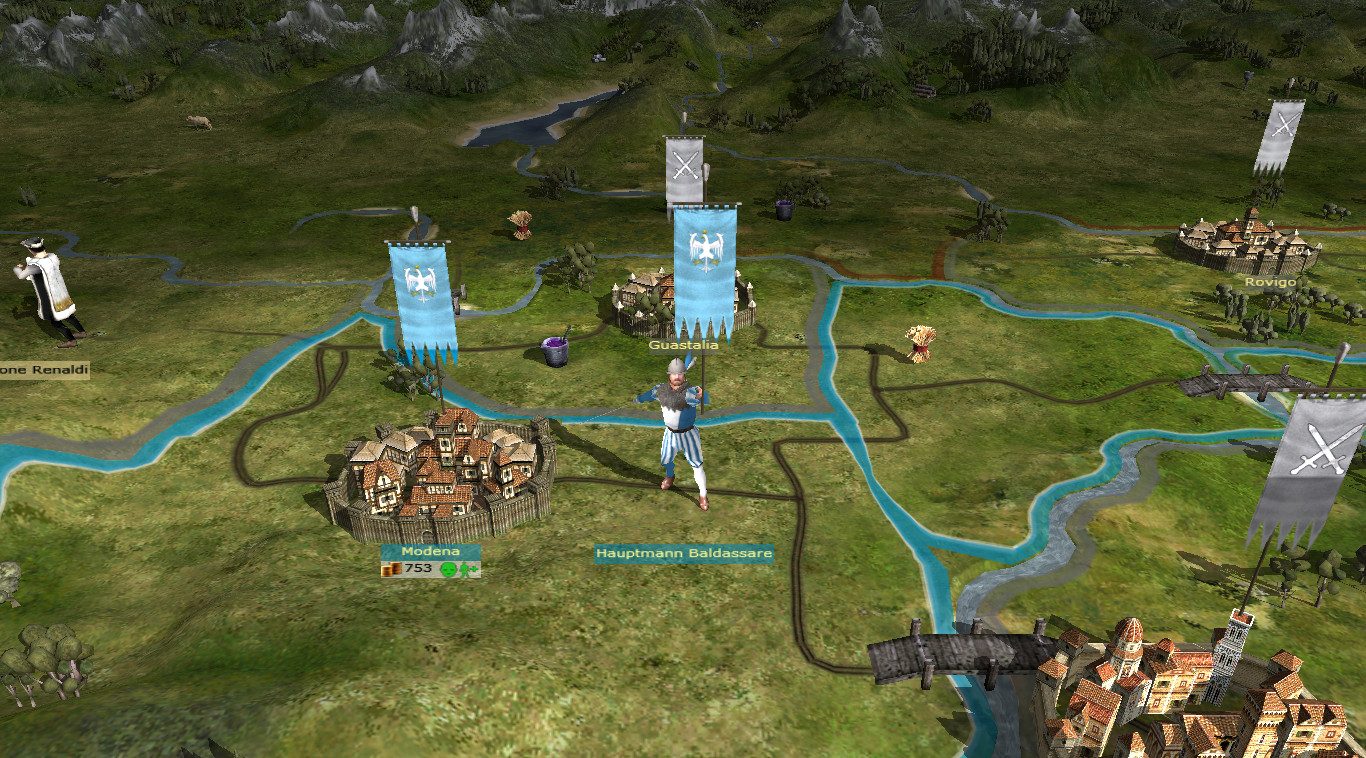 Battle banners:

General & ducal banner: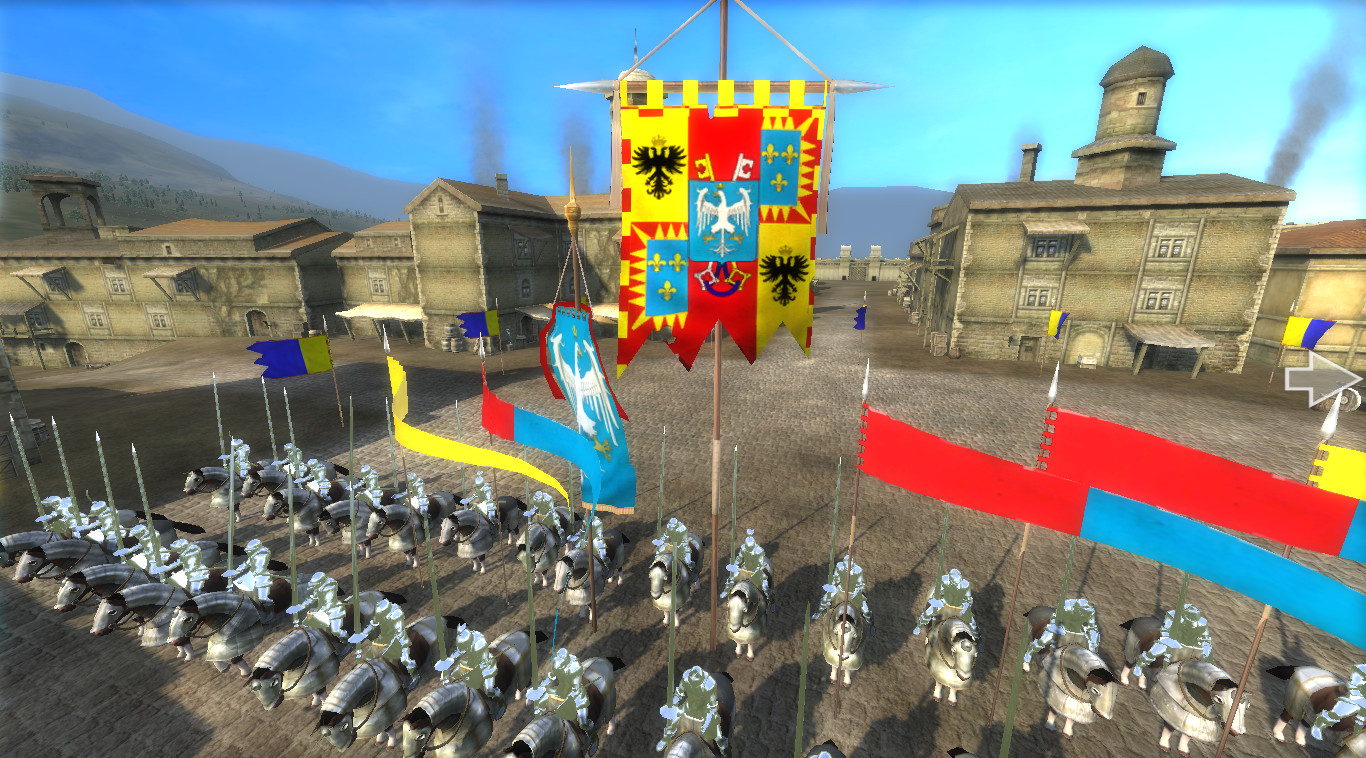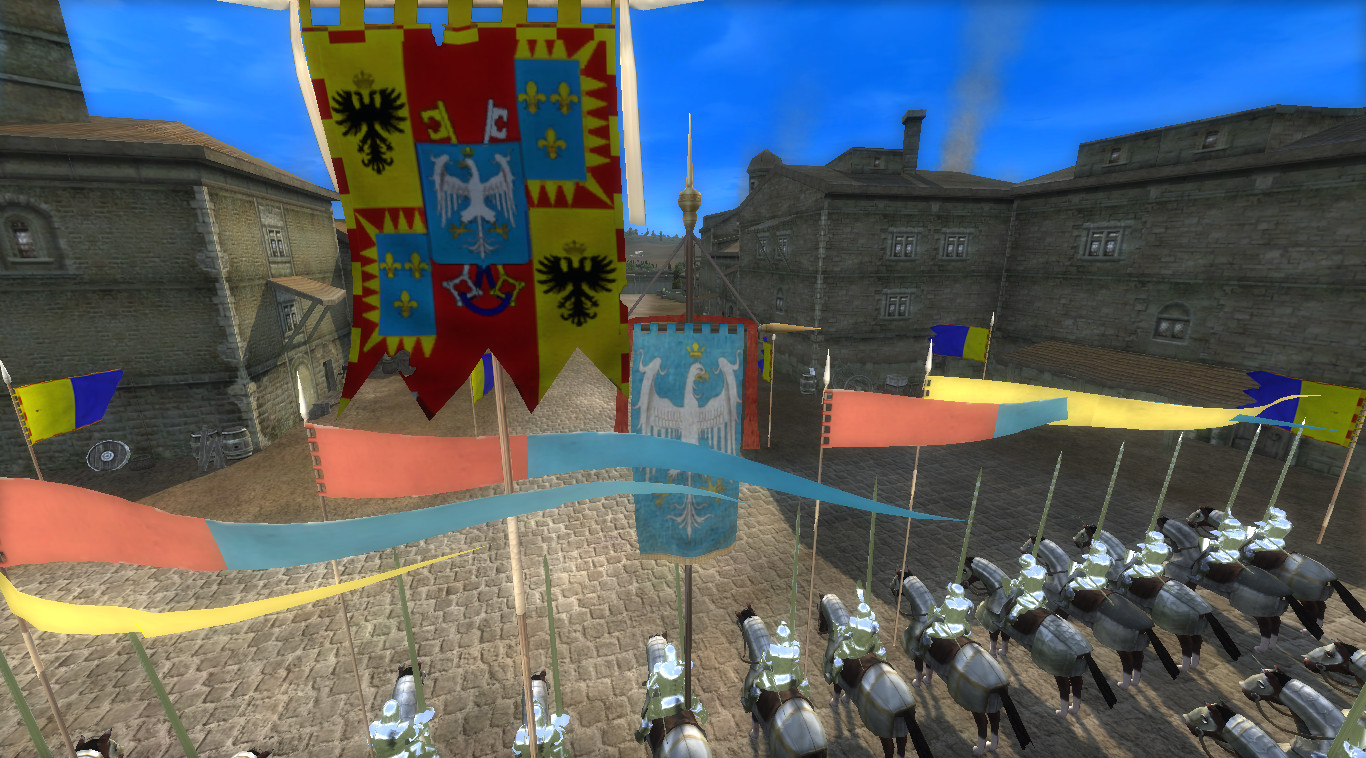 Cavalry: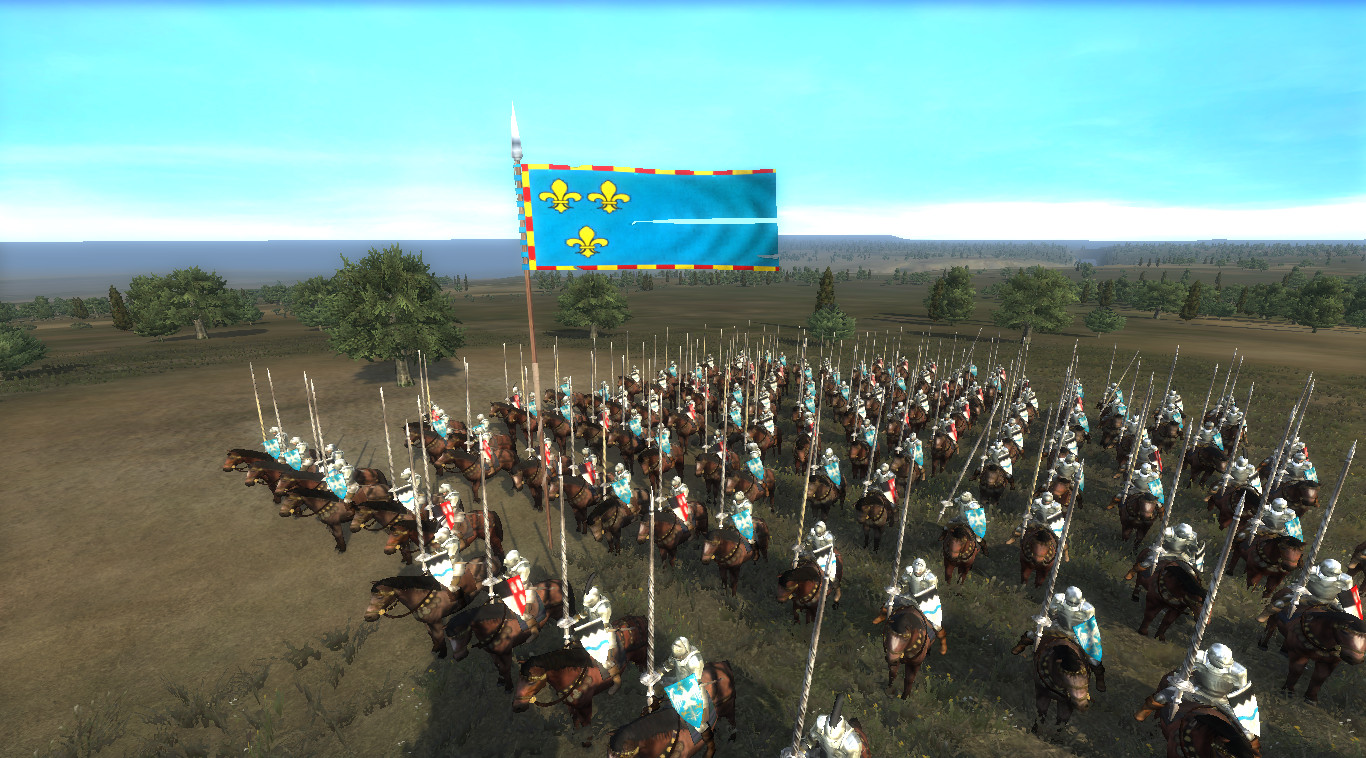 Missile units: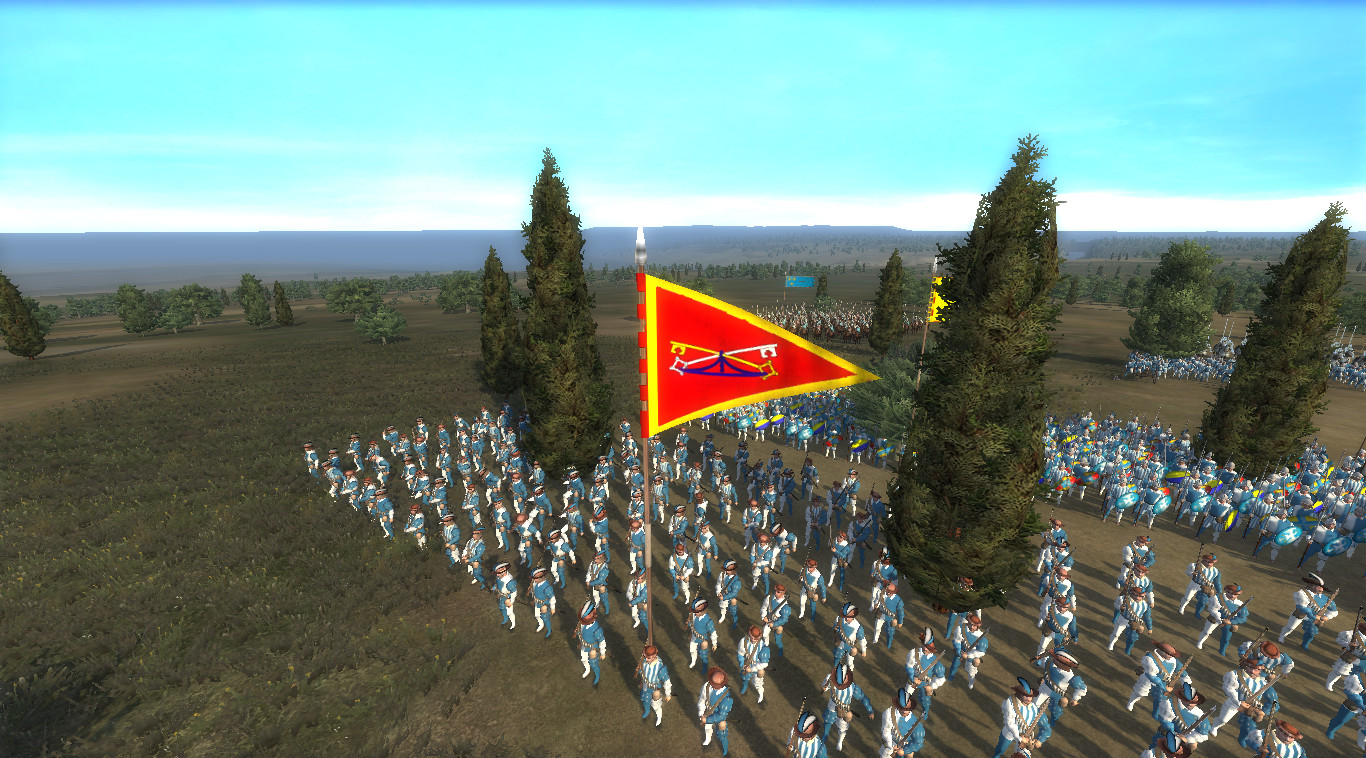 Spearmen: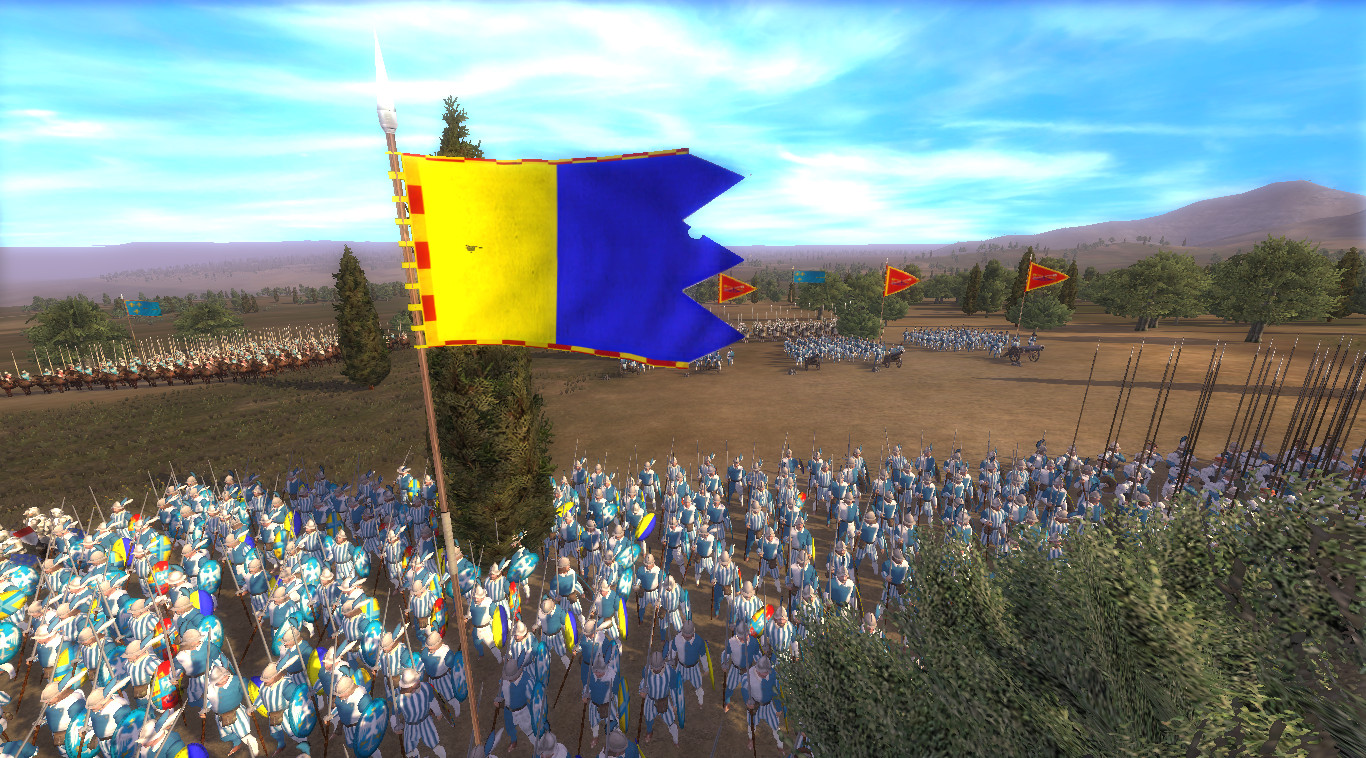 Infantry: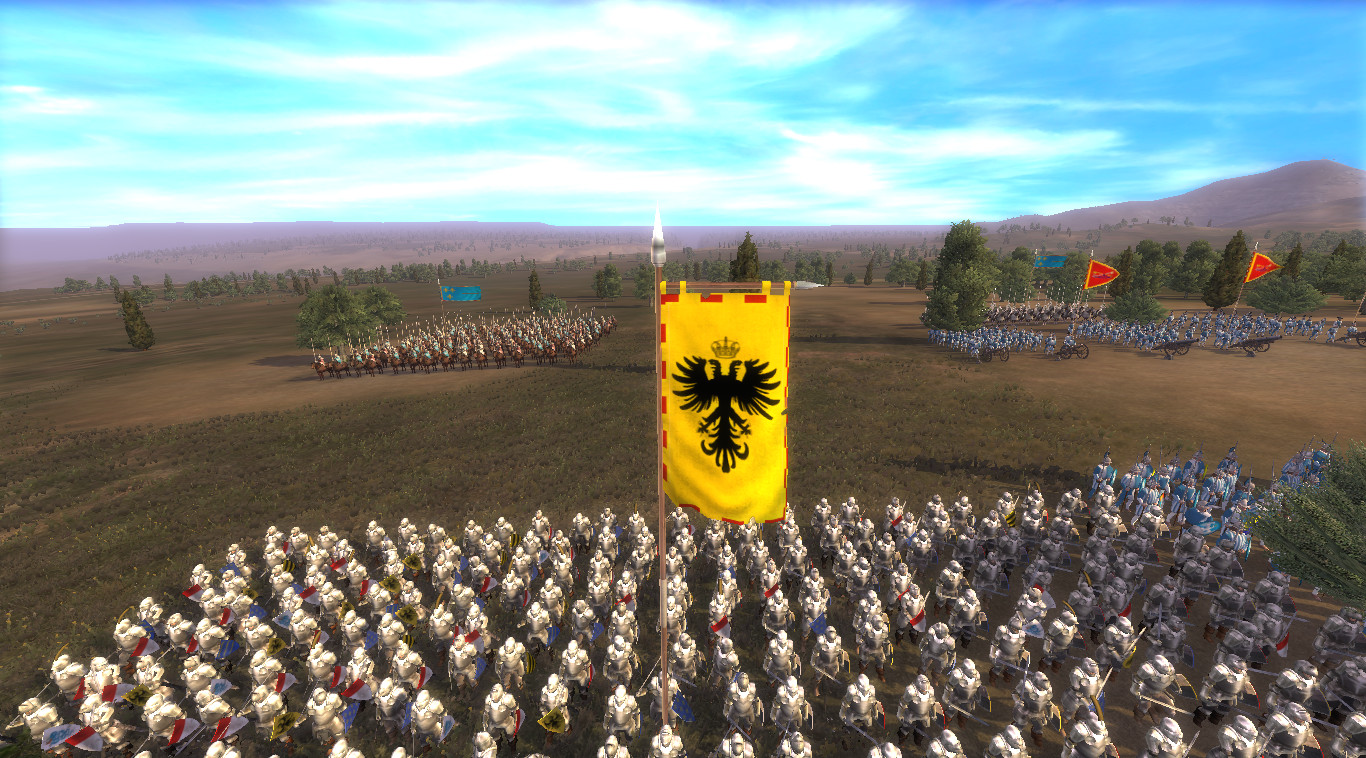 Units:

Officers: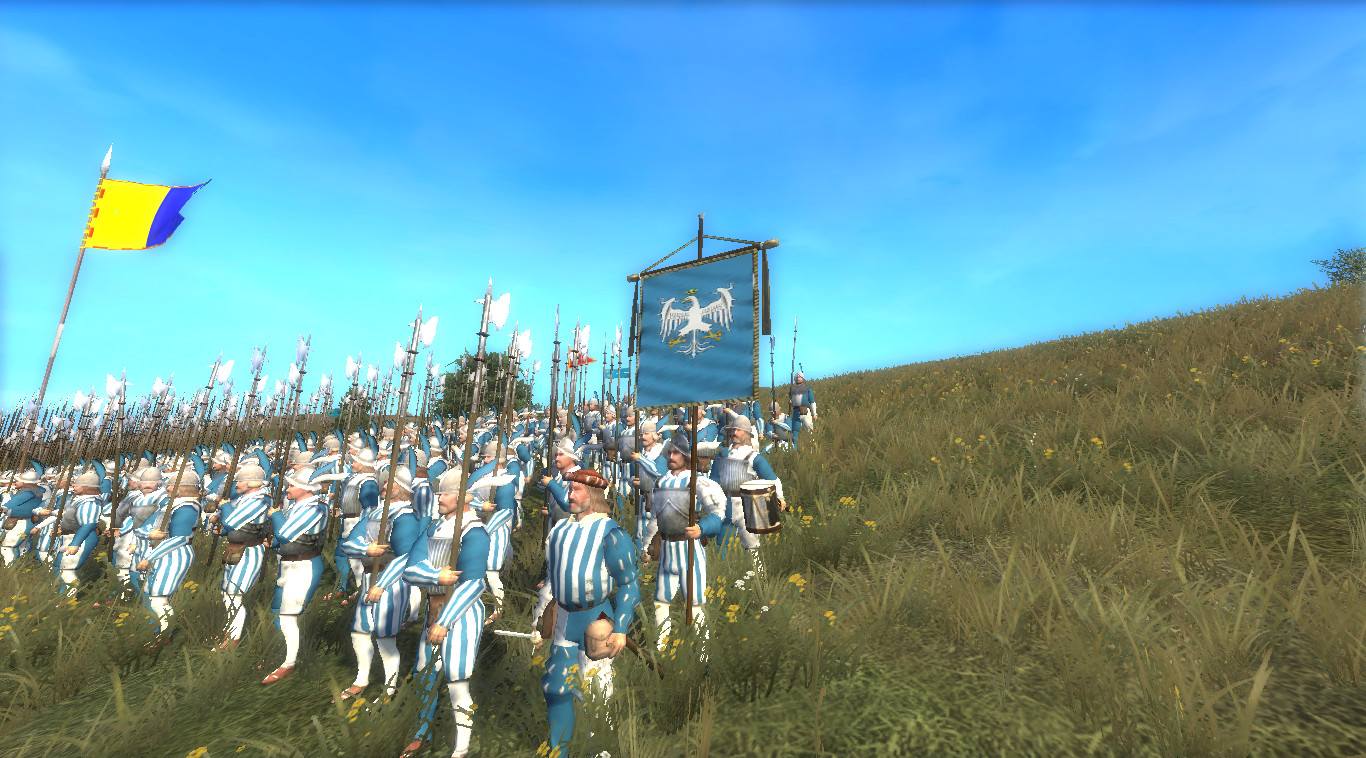 Ducal Guard: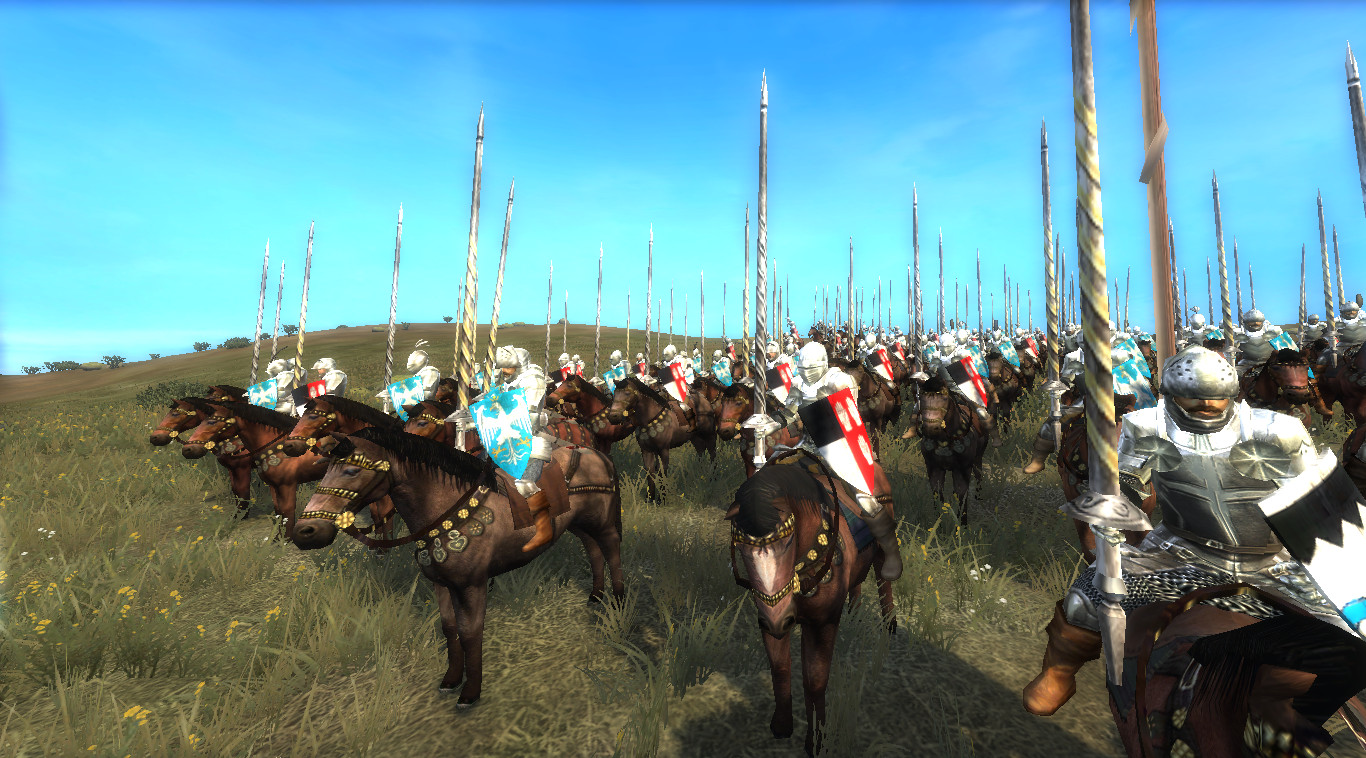 Ferrarese Arquebusiers: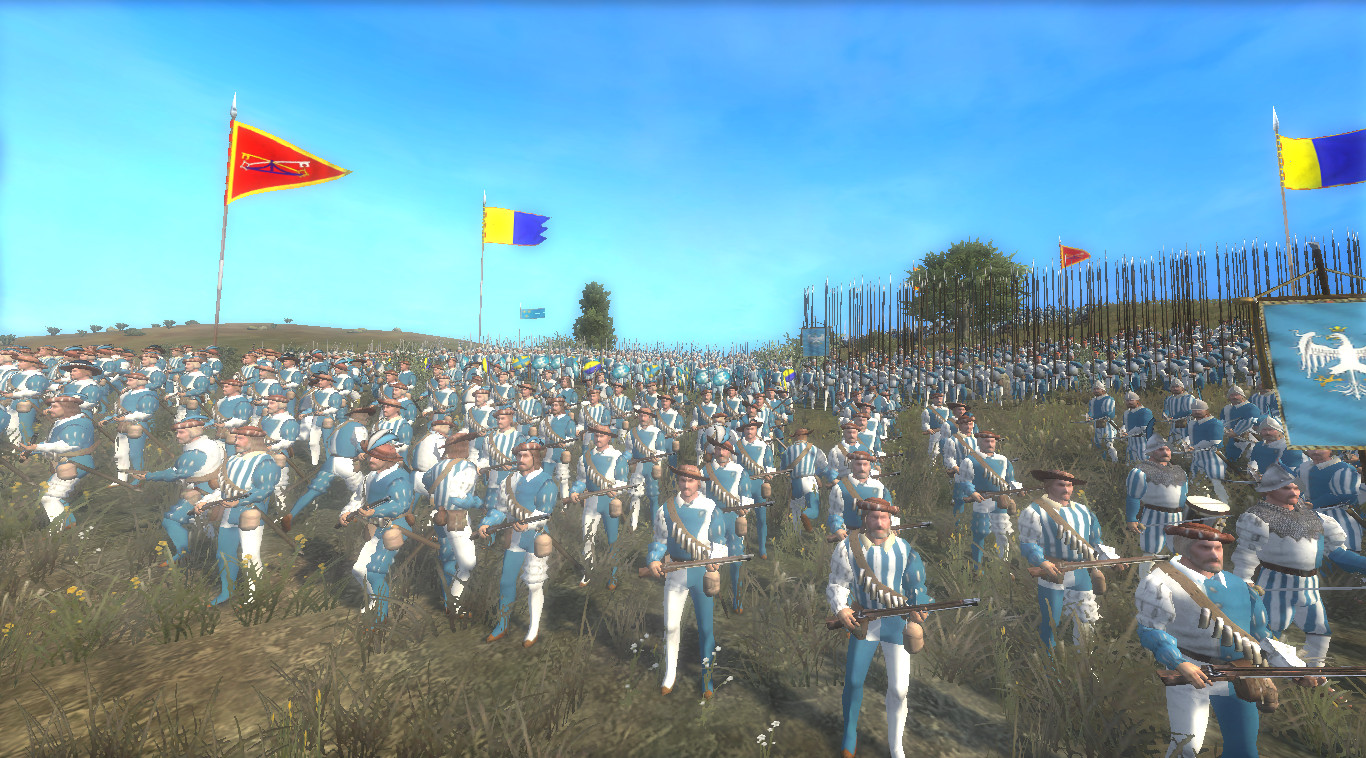 Modena Crossbowmen: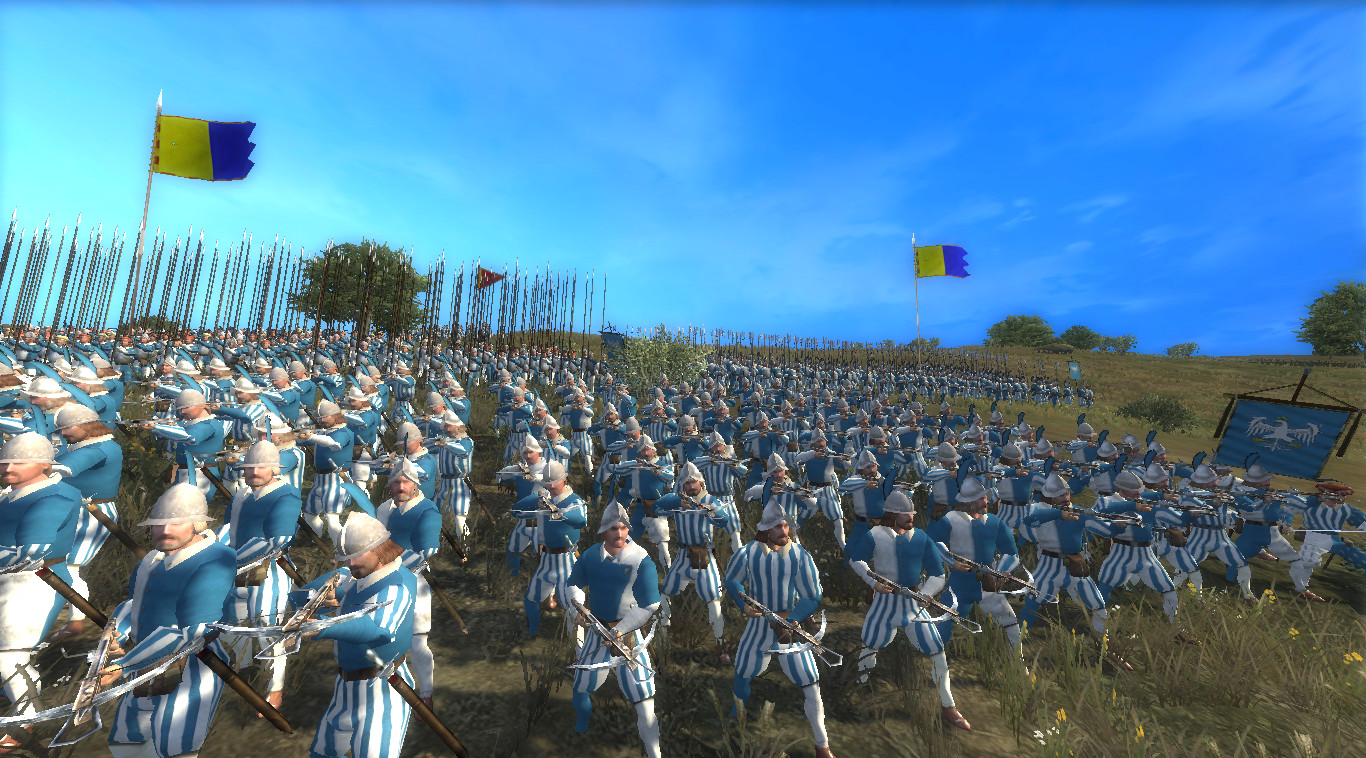 Ferrarese Halberdiers: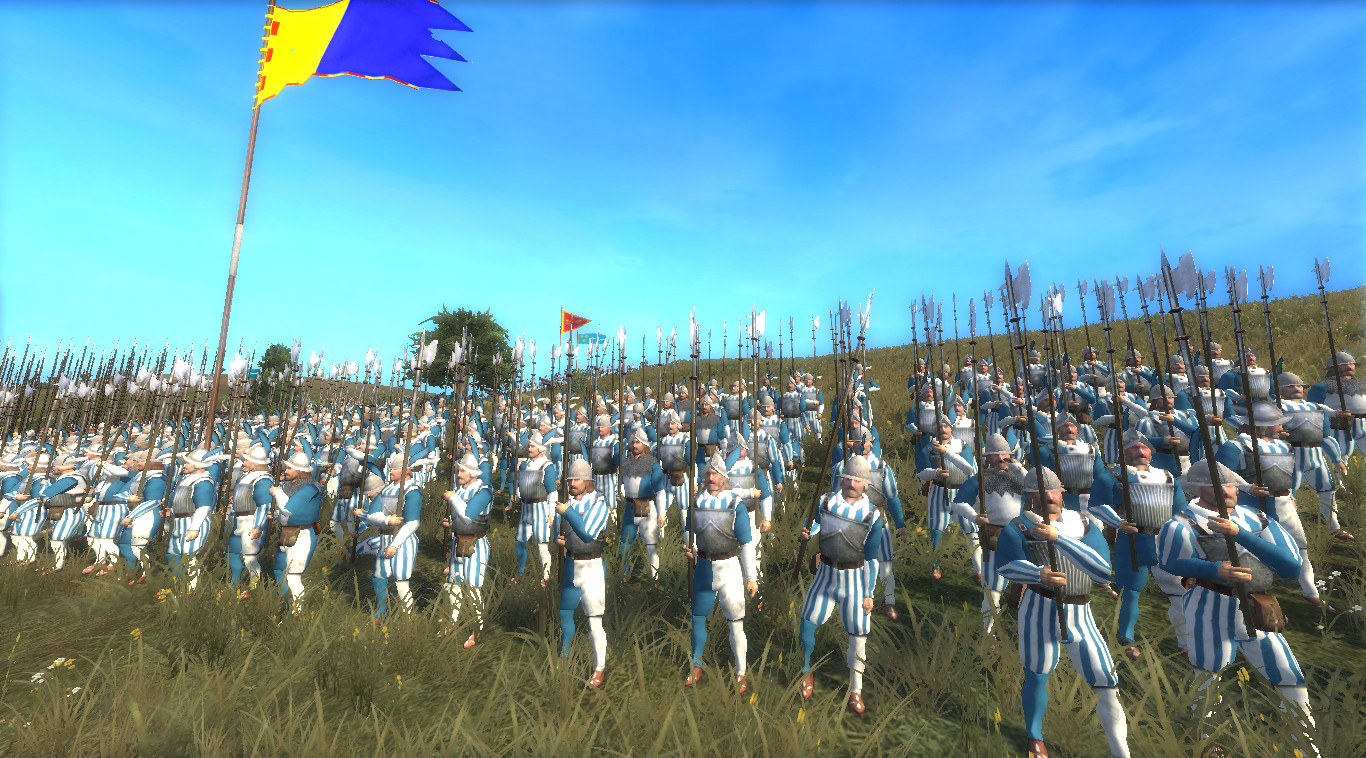 Romanic Pikemen: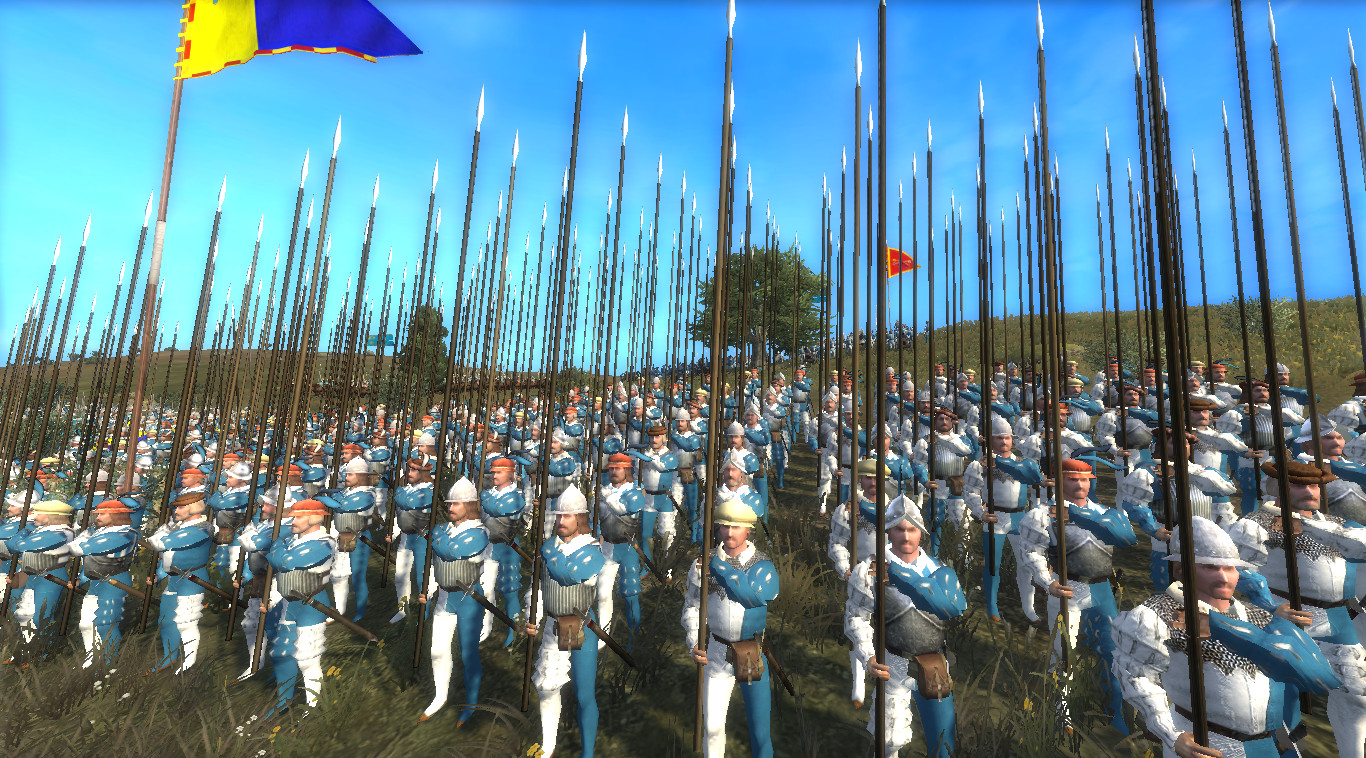 Italian Spear Militia: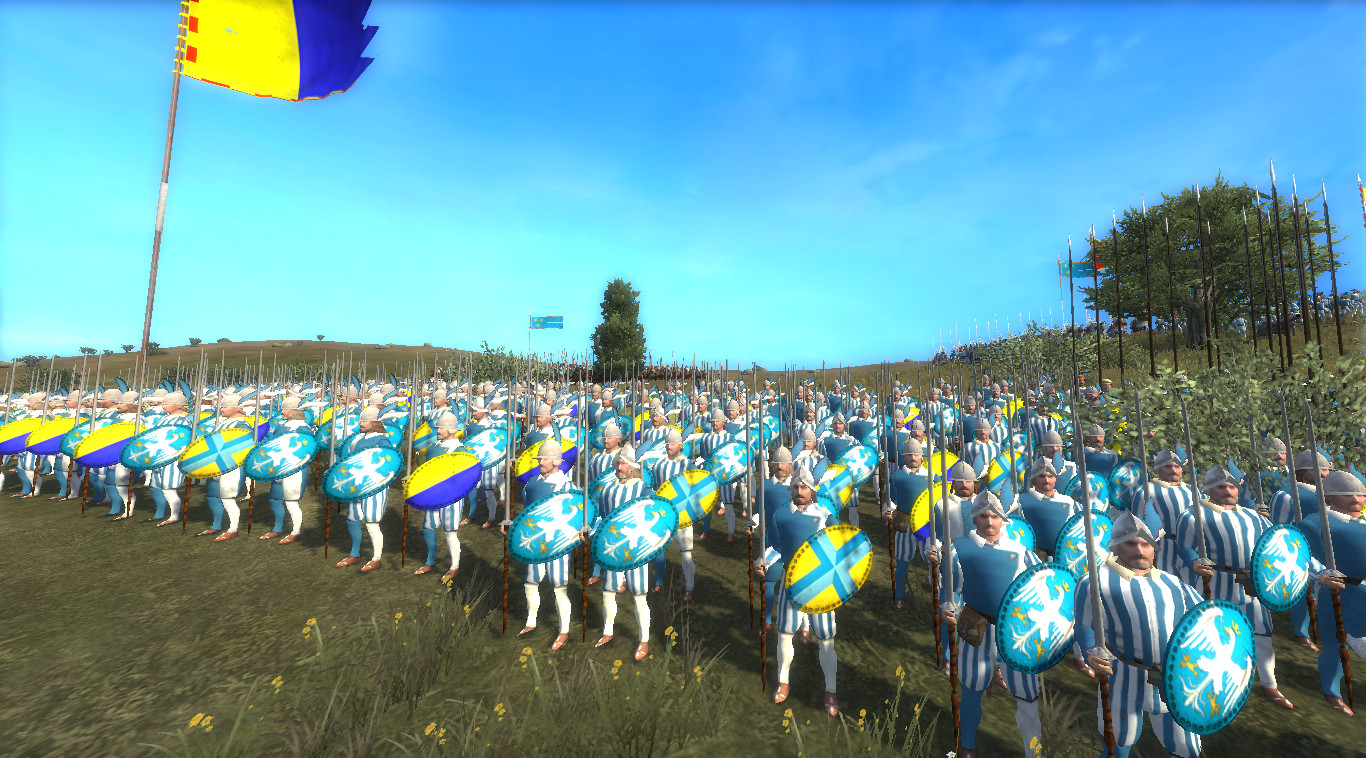 La Giulia: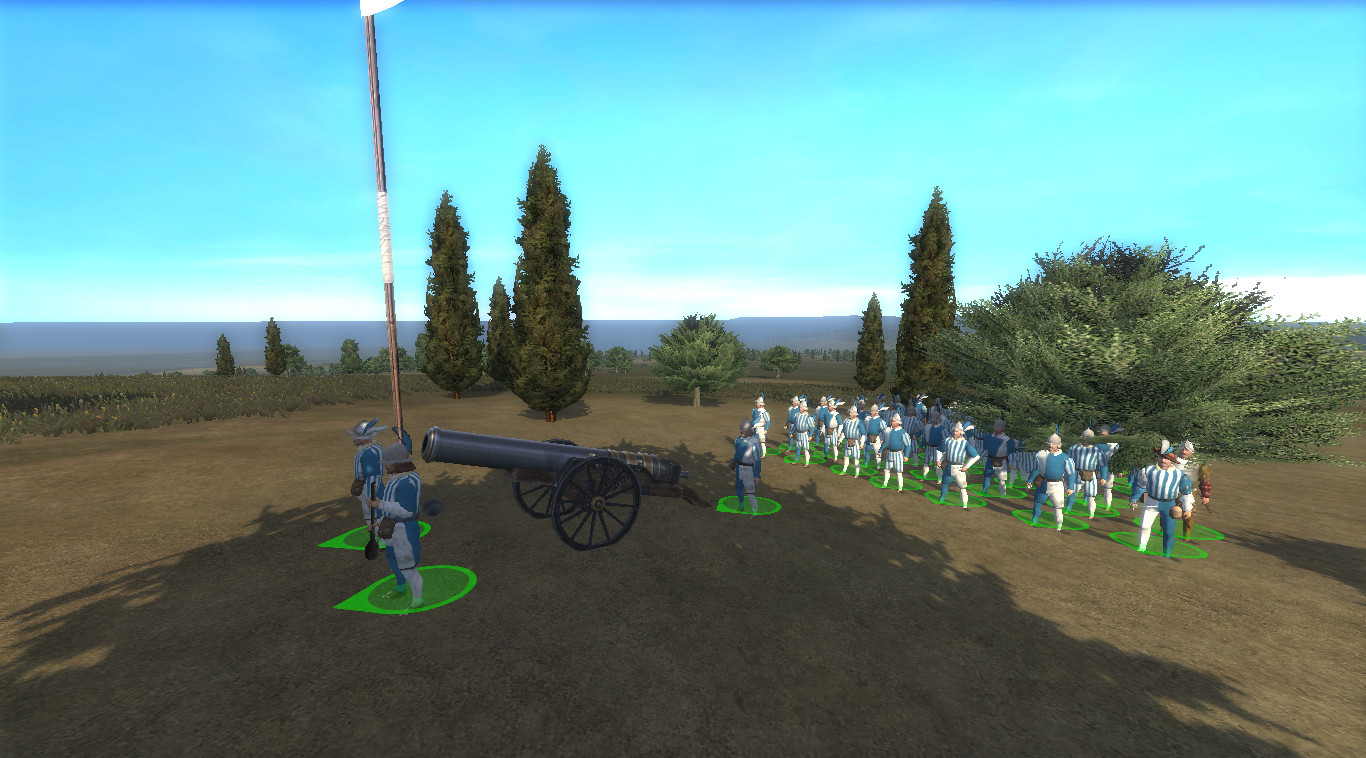 Credits:
UI - Hyretic