Churchill NA75 Infantry Tank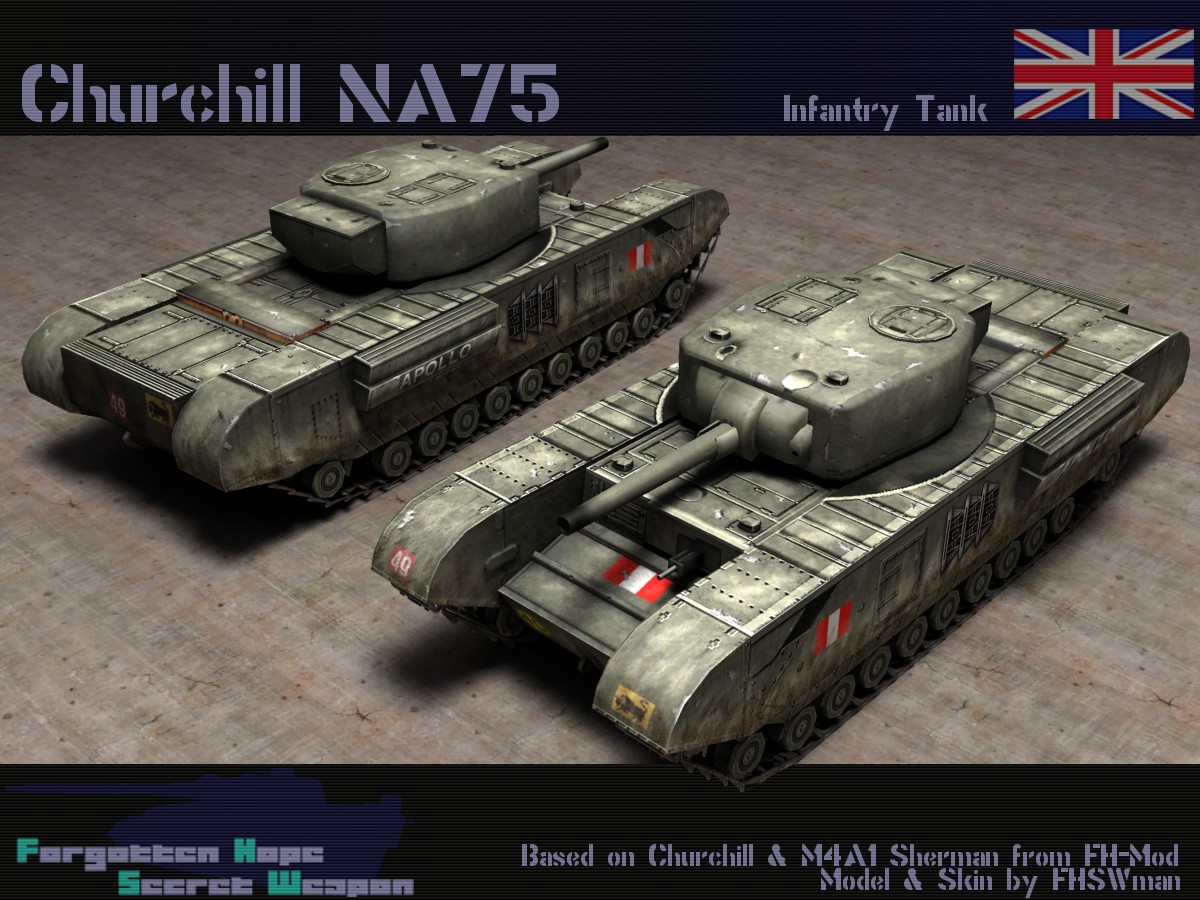 A version of Churchill tank equipped with an antitank gun, larger than 6 pounds, finally appeared. Armoured units used to mount the damaged M4 Sherman's M3 75mm gun in Churchill Mk. III or Mk. IV turrets. Overall number of about 200 Churchills NA75 served in North Africa and Italy during the World War II.
---
KV-3 Heavy Tank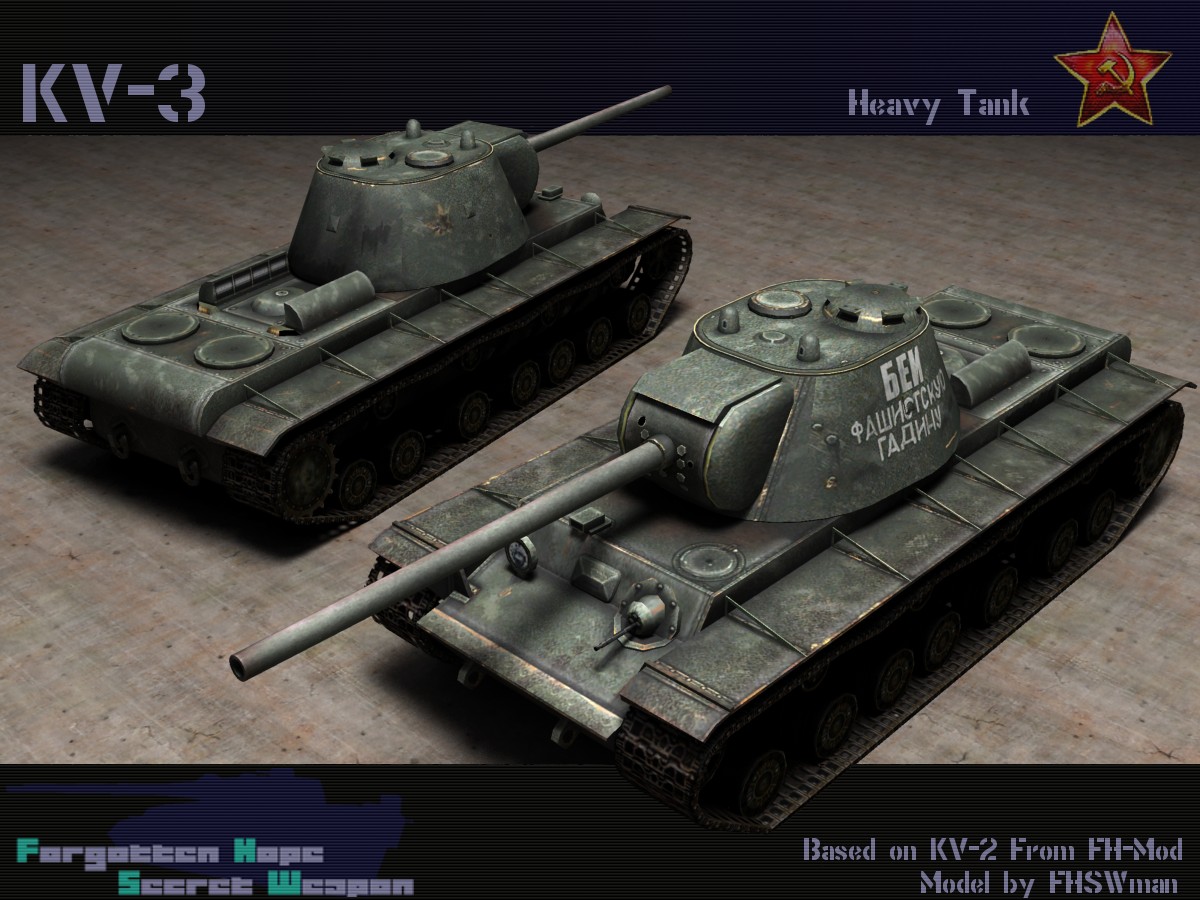 A planned successor of KV-1S and KV-2 tanks, as soviet headquarters needed more powerful vehicle than these. The production was aborted due to Soviet-German war that started in June 1941.
However the sources say that KV-3 was used in defense during the battle of Moscow.
Equipped with Zis-6 107mm gun, that may be know for FHSW players as the KV-2 107 used the same cannon. In addition the KV-3 is a revised version of KV-1S so the engine power has been increased to 650 hp from 600hp.
---
Pz.Kpfw. Tiger P2 (
VK45.02)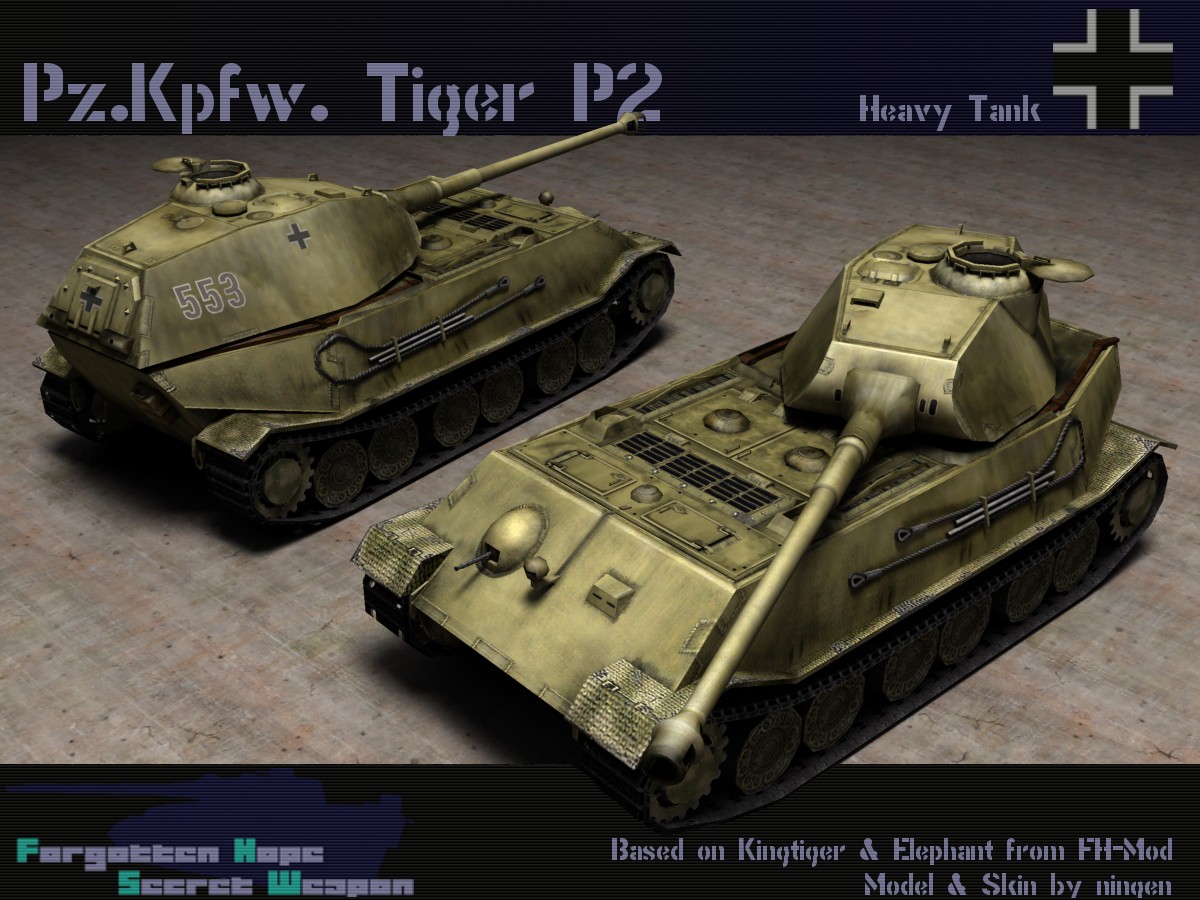 Lost to development competition with the company Henschel Tiger I Porsche-Tiger VK45.01 that is (P), have been studied with the 8.8cm Flak41 thereafter.
Because it is difficult to directly mount the Flak41 (P) VK45.01, the tank gun mounted is changed to 8.8cm Kwk43. This tank is named VK45.02 (P), and was scheduled for 5 Both prototypes that would be fabricated in the plan in March 1943.
Overall project wa cancelled but the turret, will be used for the Tiger II Porsche.The maximum speed of electric driven Tiger P2 was supposed to be 35km/h.
Thanks of electric engines this tank is expected to make use of very fast acceleration.