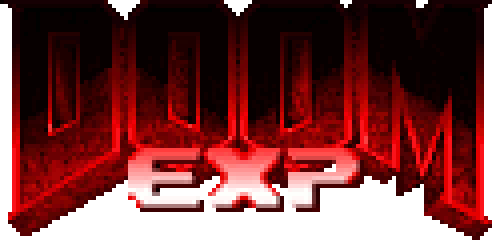 Doom Exp v1.9c News

Doom Exp v1.9c is out now! So far there have been quite a few new features added and some of your improvement proposals have been added too.
Changelog v1.9c
2 New monster types added (Doom 3 Wraith & Superfast Melee Revenant).
Armor piercing shotguns upgrade (rank 16).
Small overlay for XP counter added.
Most decapitation sprites reworked (Baron, Wraith and Arch Vile can now also lose their heads).
Dismembered Arachnotron heads, Baron heads & Arachnorbqueen corpses can be shot.
Added breakable tech pillars.
Ammo counter for shoulder cannon fire mode icons.
"No double damage" option added. When enabled the "50% monsters killed" level bonus will give you a berserk sphere instead.
Wall latching On/Off option added.
Berserk icon indicator added.
Freeze cannon uses 80 cells and does less damage to boss monsters.
Increased HP on some of the breakable decorations.
Mortally Challenged difficulty has been made more challenging since it was pretty much just a joke. However some people don't like the Ultra Violence difficulty on Rip and Tear.
Chainsaws spawn with additional fuel canisters around them.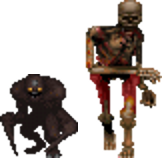 Wraith:
Wraiths are limited to melee attacks with their falx-like arms, and run forward to attack the player. They possess a so-called "teleportation" ability, disappearing for a few seconds before reappearing several feet ahead of their previous position.
Melee Revenant:
Unlike the revenant, the melee revenant has no missile attacks. He has less health but still packs a hell of a punch. His main strength is his high speed movement.
Armor piercing shotguns:
A new high rank upgrade for the shotguns has been added. The armor piercing ammo will rip and tear through hordes of monsters with ease.