Because if your Nod, you won't like what you see. Cover your ears, because you won't enjoy the sound.
GDI's air cavalry is back! The flying fortresses have taken to the air once more, and finally GDI are a force to be reckoned with from the skies once again.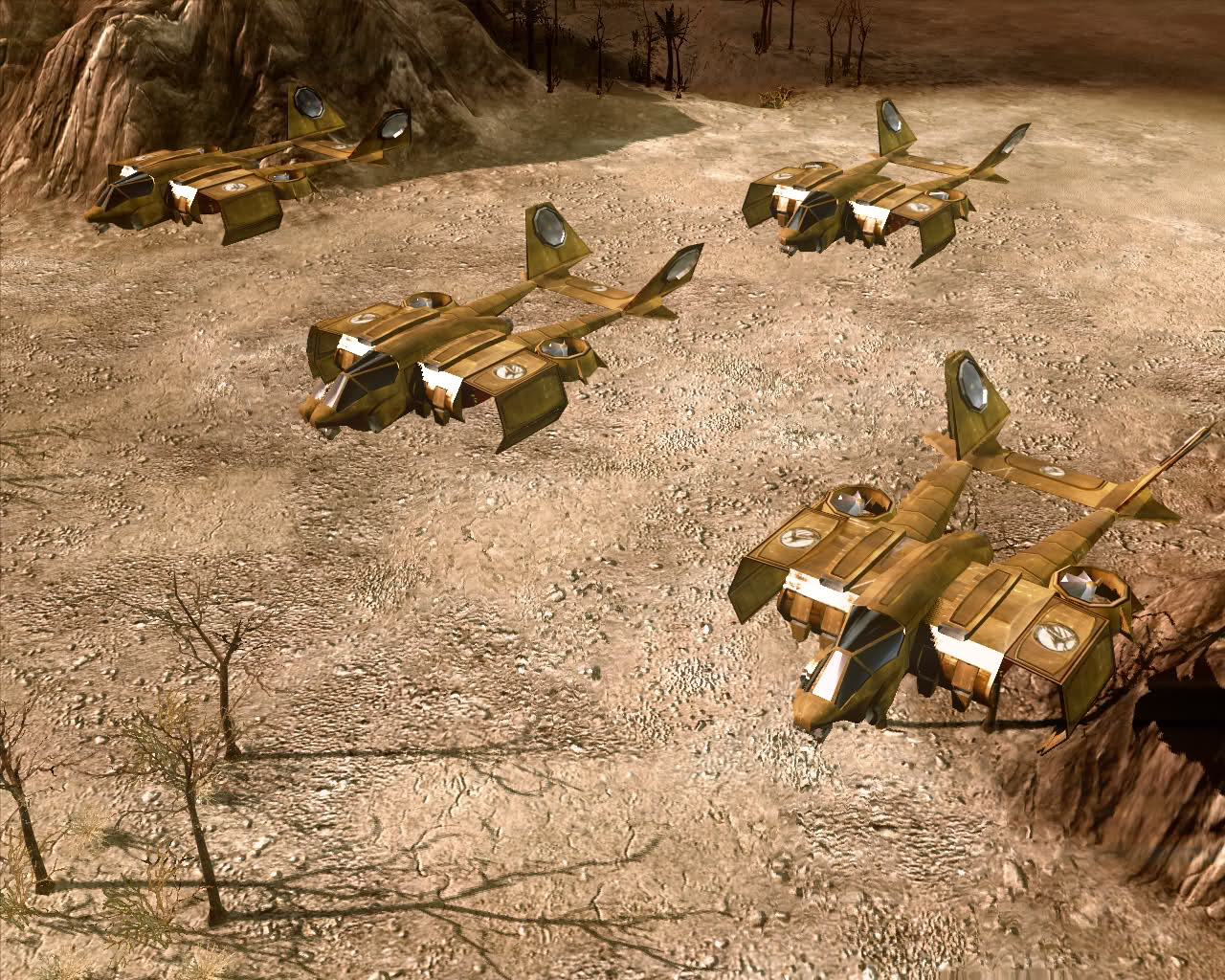 In fact the moral boost that the last few weeks have given the troops has been perfected by the news that the rift had returned the air cavalry.
A traditional call for air support before would be met with a lengthy risk assessment. The typically response would include querying whether a longer wait for artillery support was not possible, when a strike did arrive, to say that it lacked any 'shock & awe' value was an understatement, a precision Firehawk strike against a key enemy installation and then GDI ground troops were expected to fight the remaining forces.
During the Tiberian Sun war? any call for air support was answered without question within 15 minutes, the bigger and better defended you said the Nod base was, the more bombers they'd sent. Stealthed base? no problem, if they dare to uncloak they get the entire ordinance dropped on them.
GDI ground forces felt fortunate if there was anything left for them to fight once the Orca bombers were through!
There are two things that are striking when talking to Tiberian Sun veterans, number one is how many stories they have of Orca bombers flying into the most crazy anti-air barrages "Sky lit up like a 4th of July fireworks display!".
Number two? how few of these veterans ever saw an Orca bomber downed.
Nod have a new audacity now that they never had during the Tiberian Sun era.
Nod used to hide, they don't bother hiding any more.
Well sir, after the air cavalry have finished with them, they won't be fighting with lasers and robots, they'll be using rocks and flint spears. They won't be housed in elaborate temples & expensive shrines, they'll be stuck in damp caves eating spit-roasted rats. We'll see how well the 'Brotherhoods' unity last under stone-age conditions.
And they may well be sharing these luxuries with the Scrin, because we know that they can dish out a pasting from the air, but we're going to find out just how well they hold up to being on the receiving end of one.
Don't look up if your an enemy of GDI...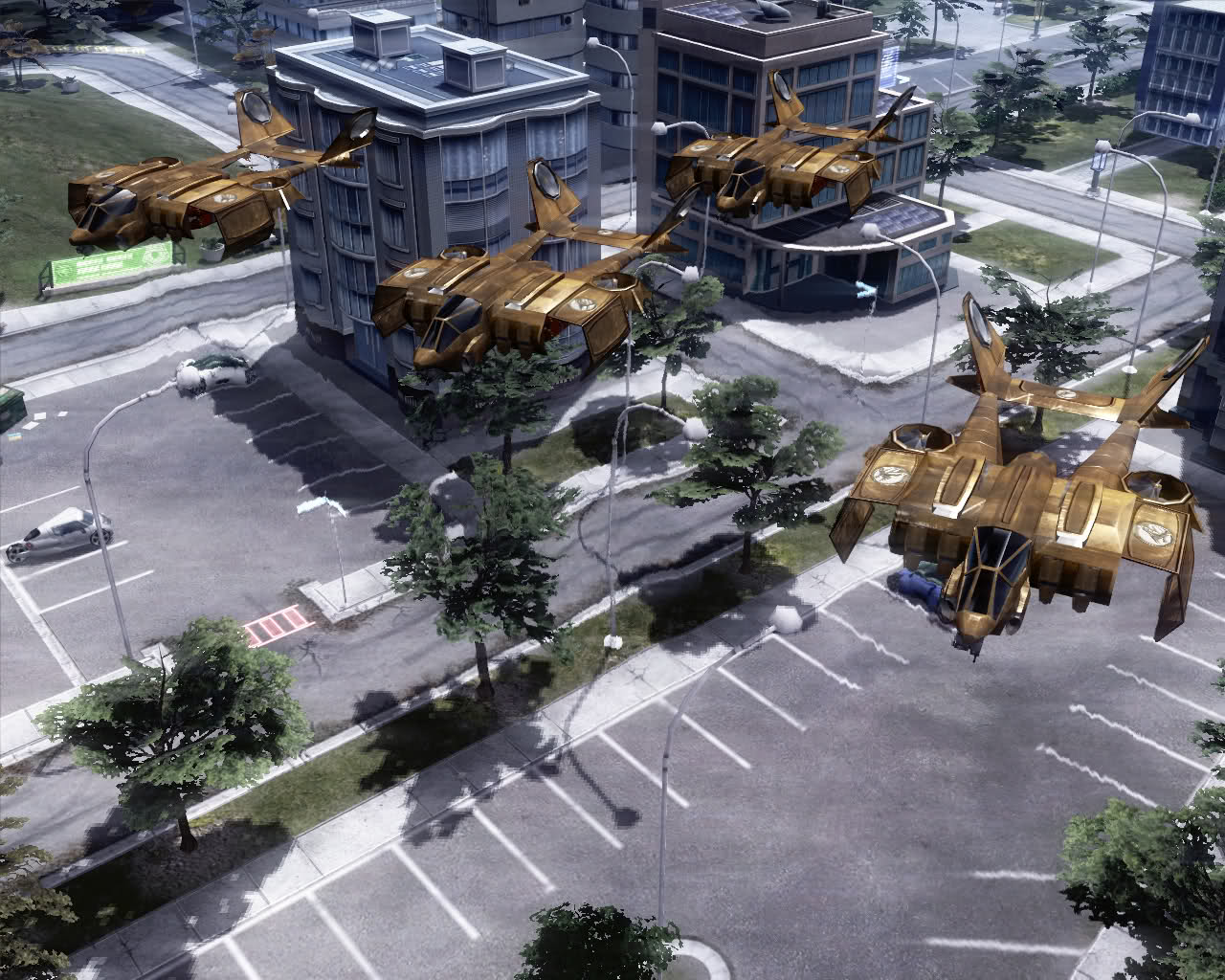 Please note that I'll be rotating the images for a few days, so check back every so often.
Base Asset: Old Reborn models www.cncreborn.eu staff