One of the major focuses of today's Divergences Update is the Shekhbizin Empire. The Shekhbizin Shahdom in 1836 dominates much southern and western Iran, although their administrative structure, in which much power is delegated to the Kurdish, Lurish and Qashqai tribes, means that they cannot achieve their full military and economic potential.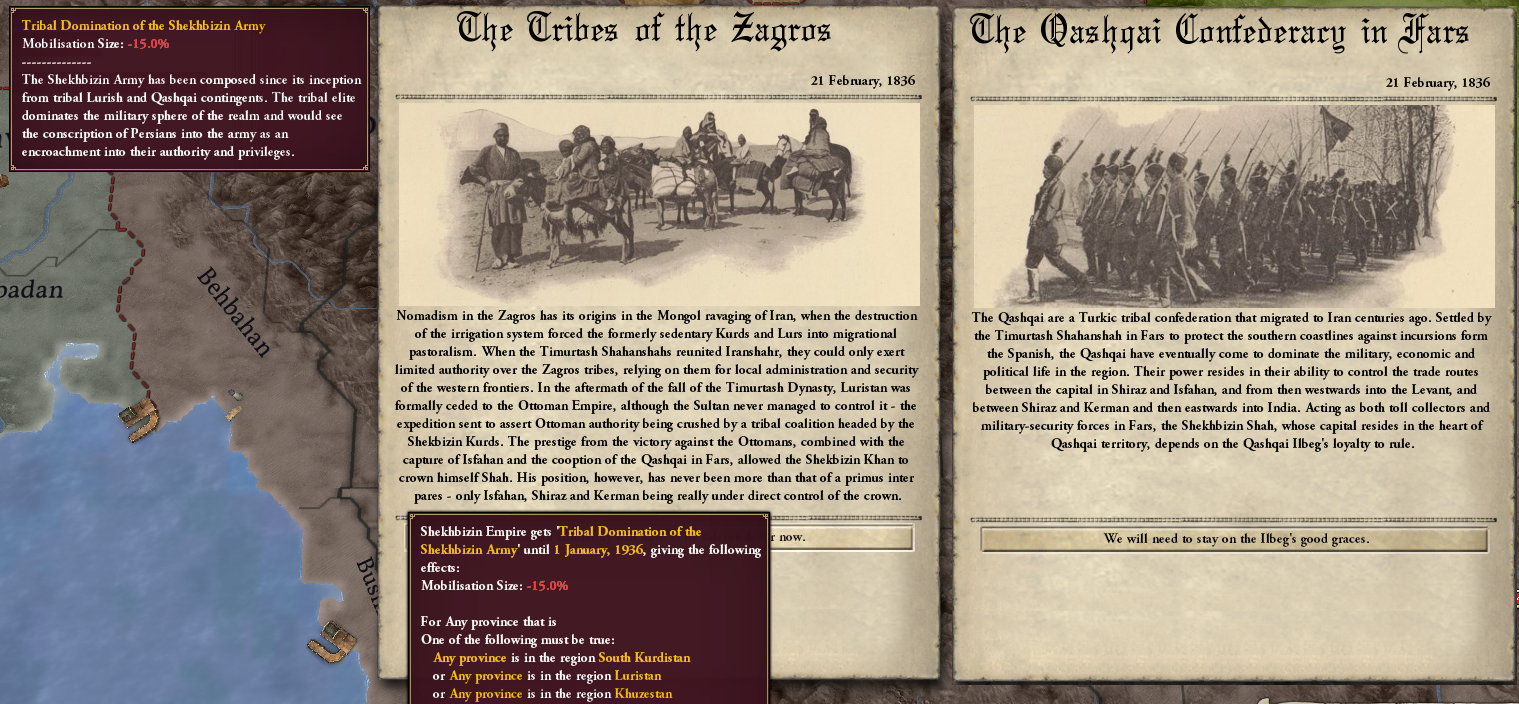 As a player, you can take steps to turn this situation around, although each step towards centralising your empire will come with its drawbacks. Forcing the Zagros tribes to settle down, for instance, allows you to change RGOs from wool and cattle to more useful ones, at the cost of losing accepted cultures.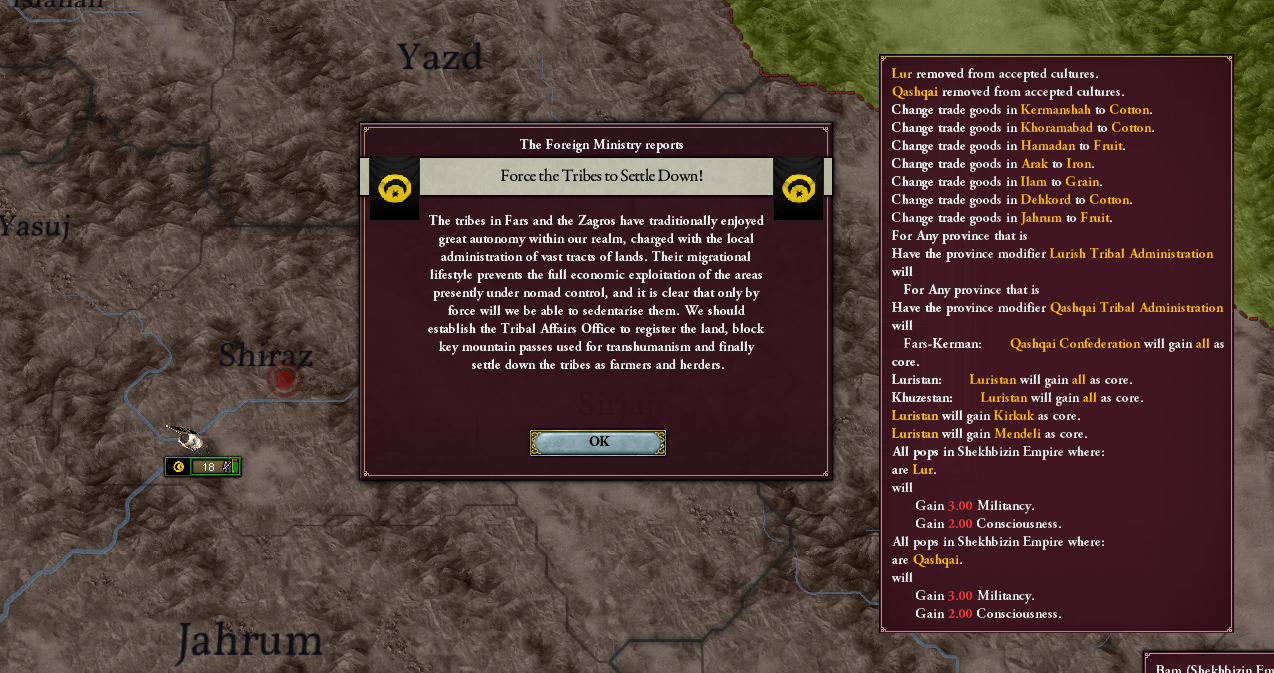 Early in the game your military will be severely hampered by its inability to mobilise your population. You can choose to reform the army and end the tribal privileges within, although doing so will make the Zagros and Qashqai tribes to rebel. The earlier in the game you take this drastic step, the more useful it will be to get rid of the mobilisation penalties – although you'll also have a harder time beating both the rebellions and any opportunistic invasions by neighbouring countries.

If you win, you can eventually gain back the accepted cultures you lost.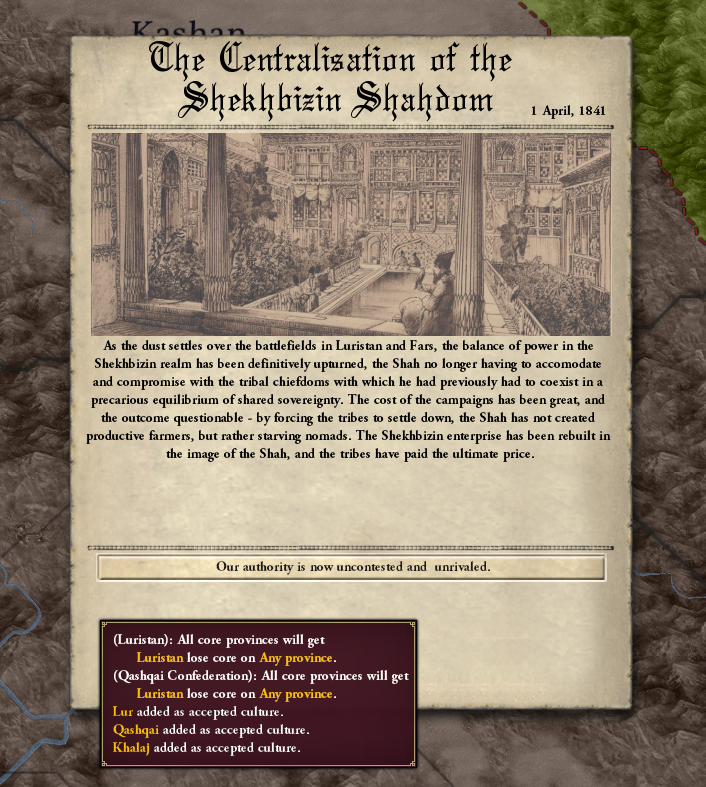 The Shekhbizin Empire, controlling the northern shore of the Persian Gulf, is also bound to interact with Western imperialistic powers. Early in the game you will be approached to cede Qeshm in exchange for trade benefits.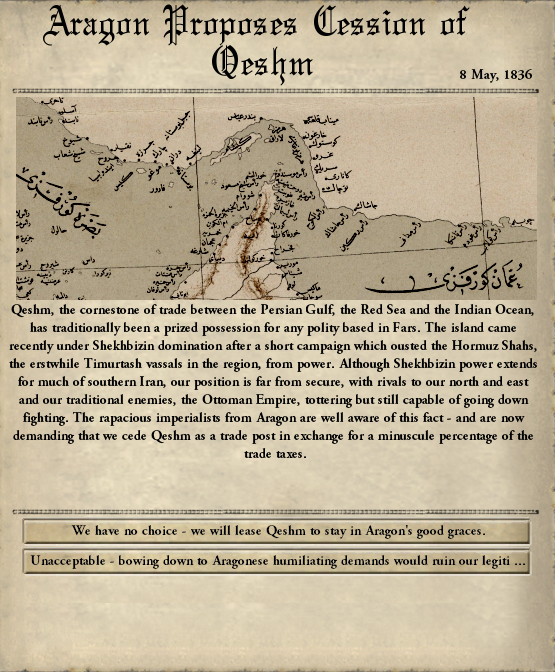 If you refuse, the most common outcome will be war…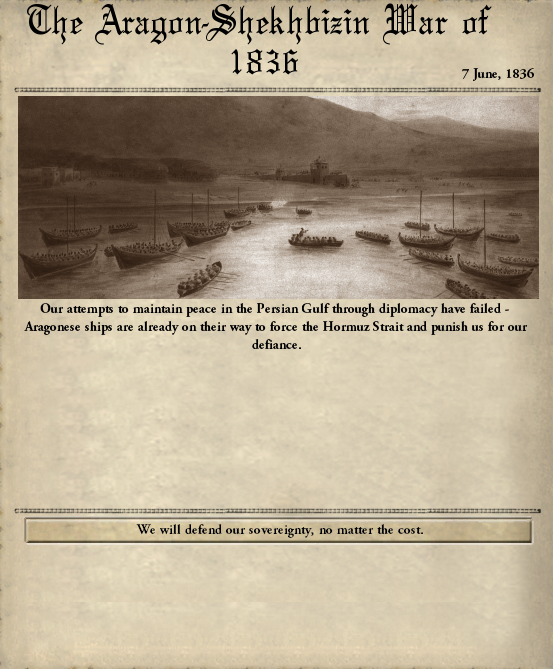 If you lose, or chose to peacefully cede Qeshm, you will get an event later on in the game where you can change Isfahan's RGO to Opium for a tariff bonus.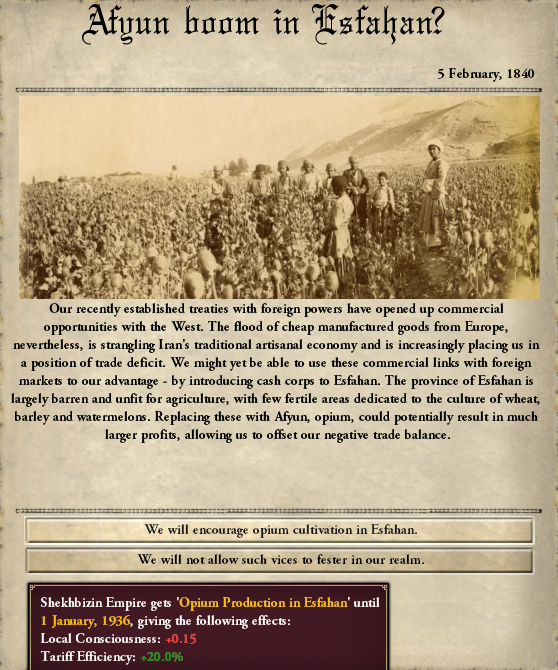 Even if lost, Qeshm can be retaken by decision, given that you manage to control it for one year.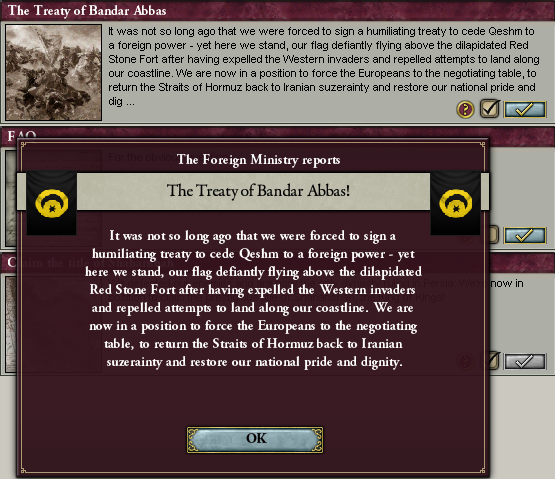 Finally, the Shekhbizin's natural expansion route is around the Persian Gulf. Once you control all of Khuzestan, you can chose to core Basra.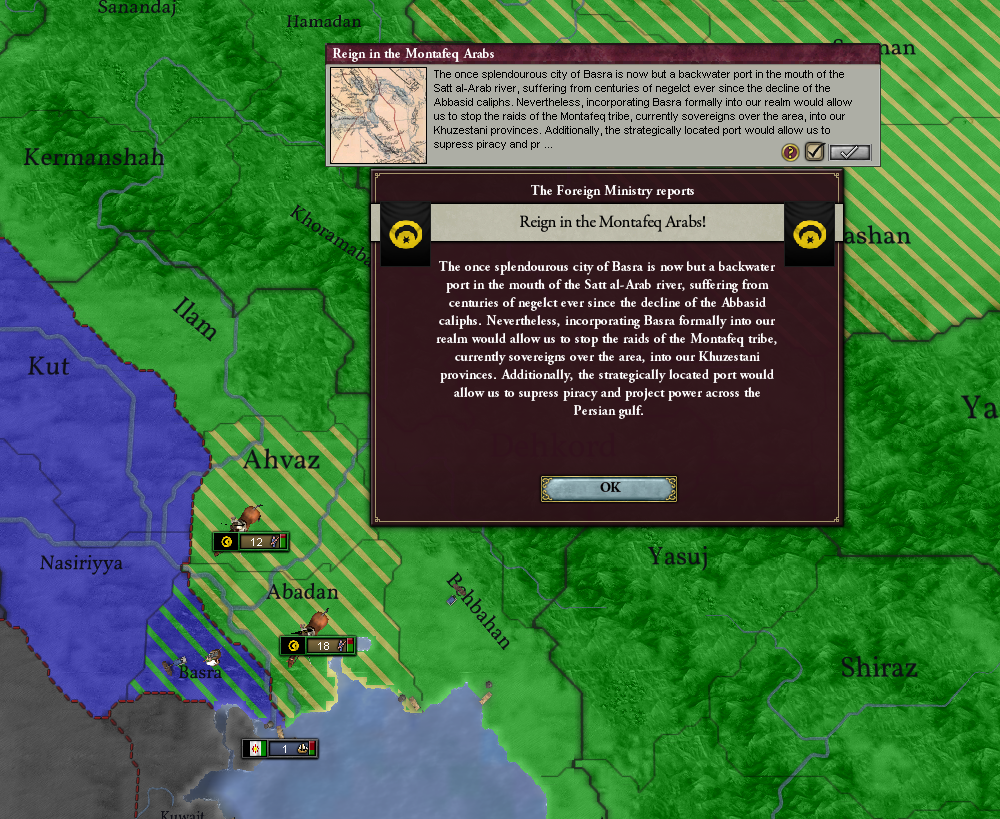 Eventually, you can complete domination of the gulf by taking the entire shore of eastern Arabia.