Something that most tycoon game developers struggle with is how "realistic" to make their simulation. After all, we play tycoon / management games (really games in general) in order to experience something we normally couldn't in life. In our game's case, we are experiencing what it would be like to manage the logistics of the rapid colonization of space. While concessions absolutely had to be made in the name of gameplay, we have struck a balance that we think is both engrossing in the depth of the simulation but also approachable enough that players can have a profound impact on the simulation results.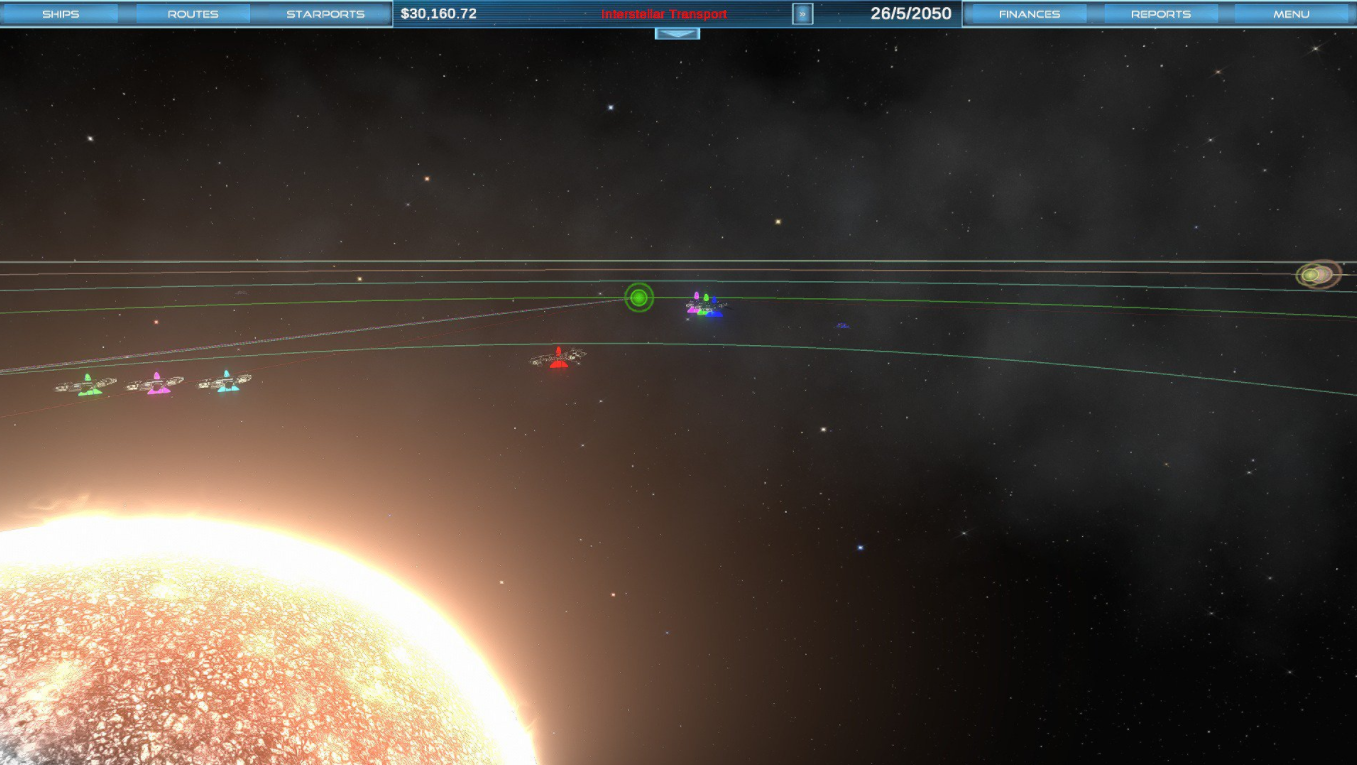 At Early Access launch on August 16th, there will be 8 different cargo types and 4 different passenger types. We will expand on this during the early access phase, but this gives players a great starting point. Each cargo type is unique in the way it's created and consumed and each requires players to take a different approach and think strategically about how they will source and supply each most profitably. Below is a very rough flow chart (was actually made for our team internally) that shows how the resources, modifiers and buildings interact with eachother.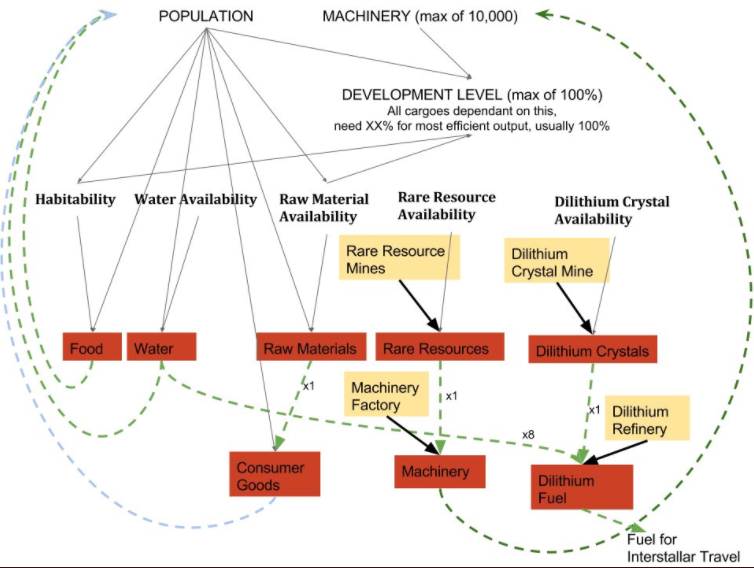 Passengers are just as interesting, and I don't think we've spoken about them much yet so let me explain how they work. The four different types of passengers are Colonists, Business Travelers, Tourists, and Refugees.
Colonists are created at crowded planets and want to go to new colonies to start a new life; pretty straightforward. They pay well as they are often sponsored by a local government or company to move.
Business Travelers are created by any planet with high development and high populations. They will stay at their destination for a short time and then want to return home. YES! We actually track the passengers and simulate their return trip, which is most notably used in our next passenger type..
Tourists are created again at any planet with high development and high population. They are also created at lower population planets as many people would love to go visit Earth if they have never been there etc... This is where the return trips for passengers really shines. Often large population planets will create many tourists to go to a remote, sparsely populated planet, we want to make sure the traffic back home is simulated after an extended stay, which we do! Every tourist and business traveler will want to return home.
Refugees behave differently. They are created on planets experiencing famine (later on extended wars etc...) they provide very little income when you transport them, but will be very thankful to you and you'll notice a boost to a planet's reputation when you deliver them to a safe planet. They also currently don't use the normal passenger seating, but instead will forcefully crowd into your dry climate controlled cargo bays, filling those to capacity.
Speaking of passenger seating... there are three different types, coach seating, business class seating, and first class seating. Some passengers will desire a higher level of seating, some will desire the cheaper seats. The longer the trip the more common it is for passengers to want the more expensive seating. You can also set your ticket prices for passengers, so you can compete against your rivals for the available passengers.
Thanks for all of your support and we can't wait for August 16th!
-Mike and the MT Worlds team