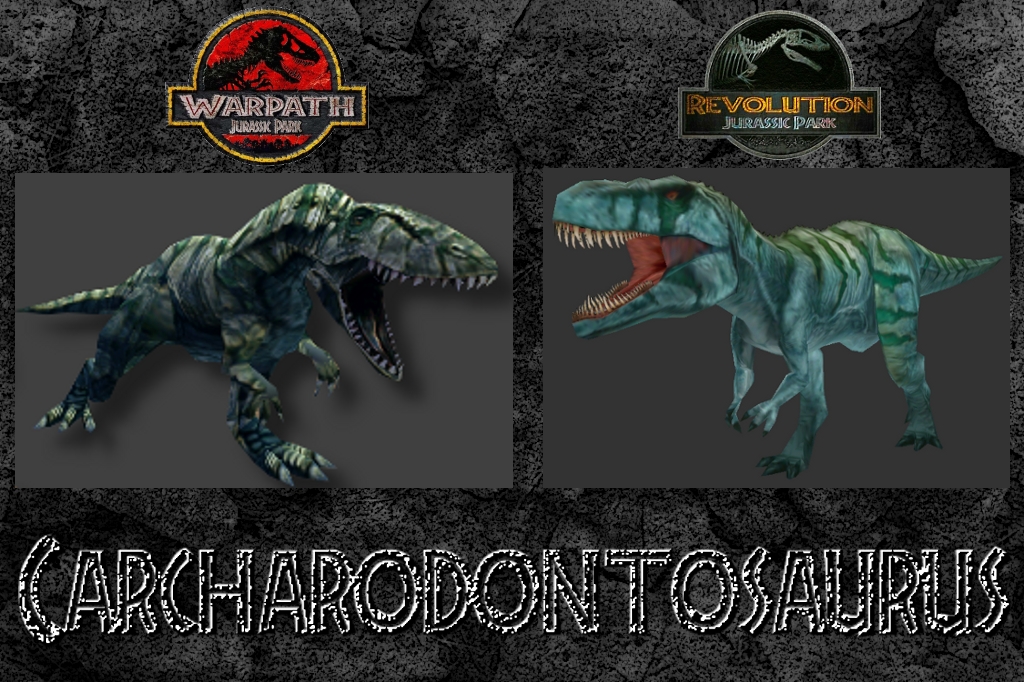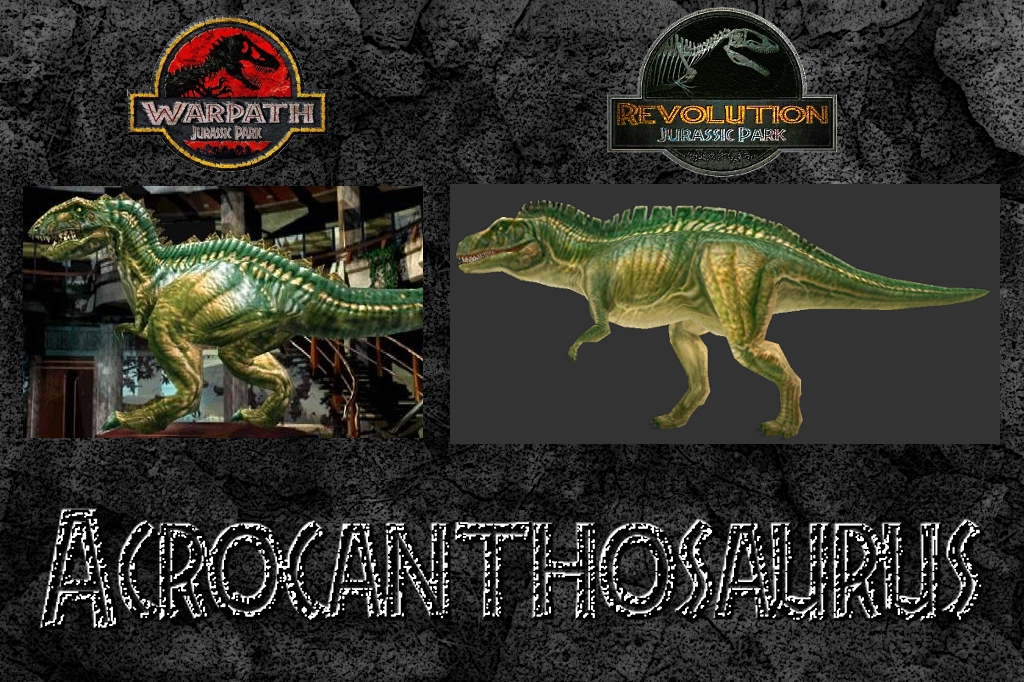 Same in this case, Acrocanthosaurus (the second largest predator in hunt) was made taking the classic green texture design that we met in the Acrocanthosaurus from Warpath: Jurassic Park.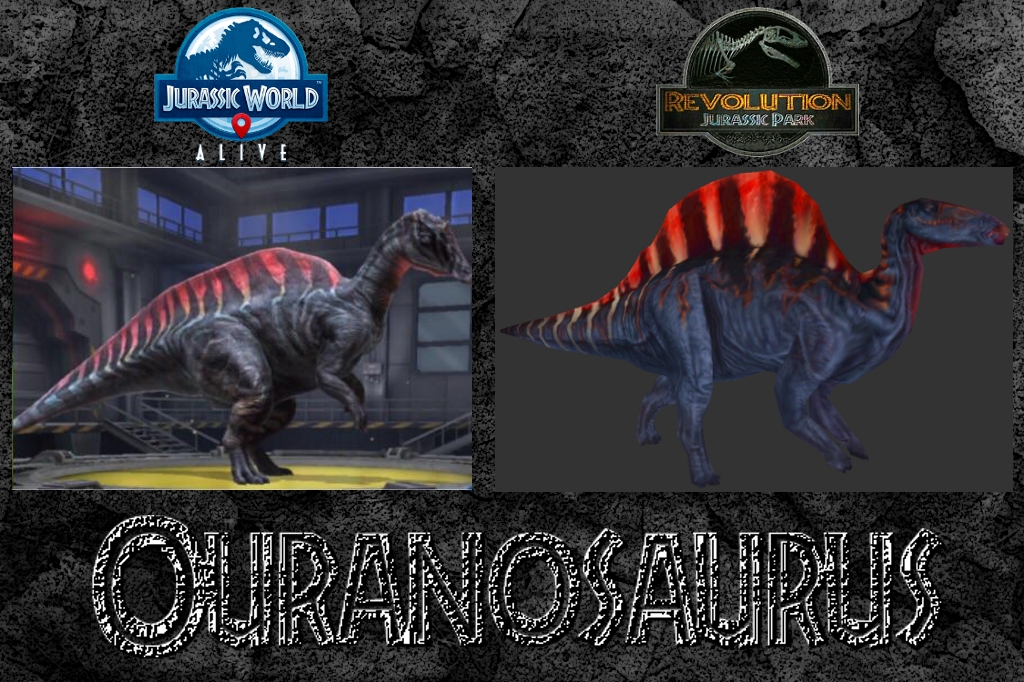 These vivid colors and amazing design for this dinosaur were inspired by the texture of the Ouranosaurus that appears in Jurassic World Alive (which is an augmented reality game based around the 2015 movie Jurassic World and is similar to Pokémon Go). The game was released on March 14, 2018 and will allow the player to build up a collection of dinosaurs that can be used in battles against other players. It will also allow players to create their own dinosaurs using hybrid DNA.
---
Finalizing this article, i want to inform you that all of these dino textures for Jurassic Park: Revolution were absolutely created by professional artist Rodrigo Vega. Check this DeviantArt to meet more about his art!
Check my other social media: