(Since the Diaspora Development team seems to deserted Moddb completely, I found it to my duty to share this wonderful news!)
After more than 4 years of development, the Diaspora Development team are proud to release our game for Windows, Mac OS X and Linux (FreeBSD has also been reported to work, read this post then see here for details).



Background
It has been 40 years since the devastating war between the Colonials and the Cylons. 40 years where no one has seen or heard of the Cylons. 40 years where the armistice has held.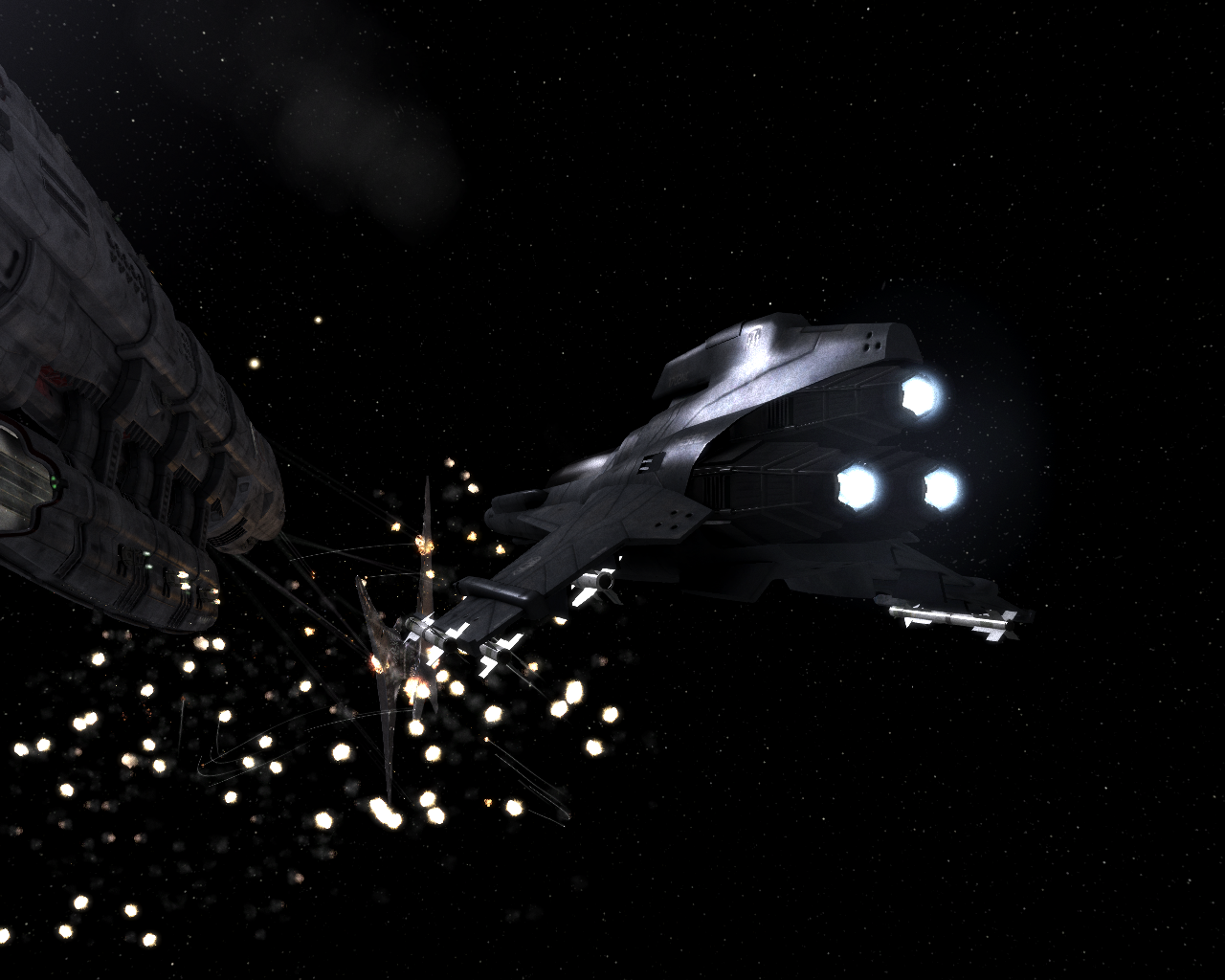 Game Features
Fly the MK VII Viper, the Raptor or the new MK VIIe strike variant.
Take part in furious battles against Cylon forces.
Play multiplayer missions against your friends as Colonial or Cylon forces.
Completely voice acted throughout.
Original soundtrack inspired by the show
Create your own missions and share them with the included mission editor.
Watch the release trailer for a better idea of how the game looks.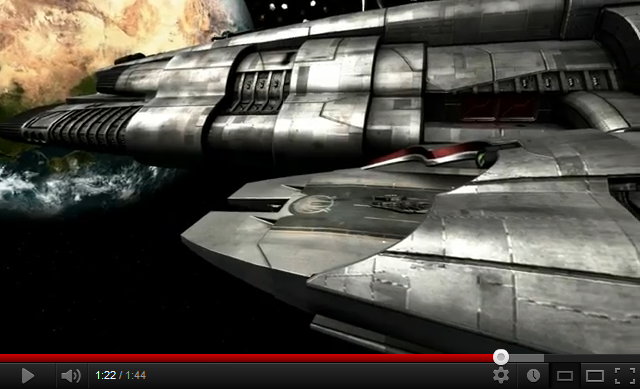 System Requirements
Windows
Minimum Recommended Specifications:
Operating System: Windows® XP/Vista/Windows 7
CPU: Core 2 Duo, i3 or similar
Memory: 2GB Ram
Graphics Card: ATI 9600 or comparable nVidia with 256MB Ram (Integrated INTEL graphics will not work)
Sound Card: Windows® compatible sound card
Input Device: Windows® compatible mouse and keyboard
Installation: 3GB free HD space
Mac OS X
Operating System: OS X 10.6 (Snow Leopard) or higher
Current Mac Products (2010+) and Diaspora Compatibility:
Will run on:
Macbook Pro
iMac
MacPro
Mac Mini
Will not run on:
Macbook Air (Integrated INTEL graphics will not work)
Linux
CPU: Core 2 Duo, i3 or similar
Memory: 2GB Ram
Graphics Card: OpenGL 3/GLSL 1.5 compatible graphics card.
Sound Card: OpenAL compatible sound card.
Input Device: Mouse and keyboard.
Installation: 3GB free HD space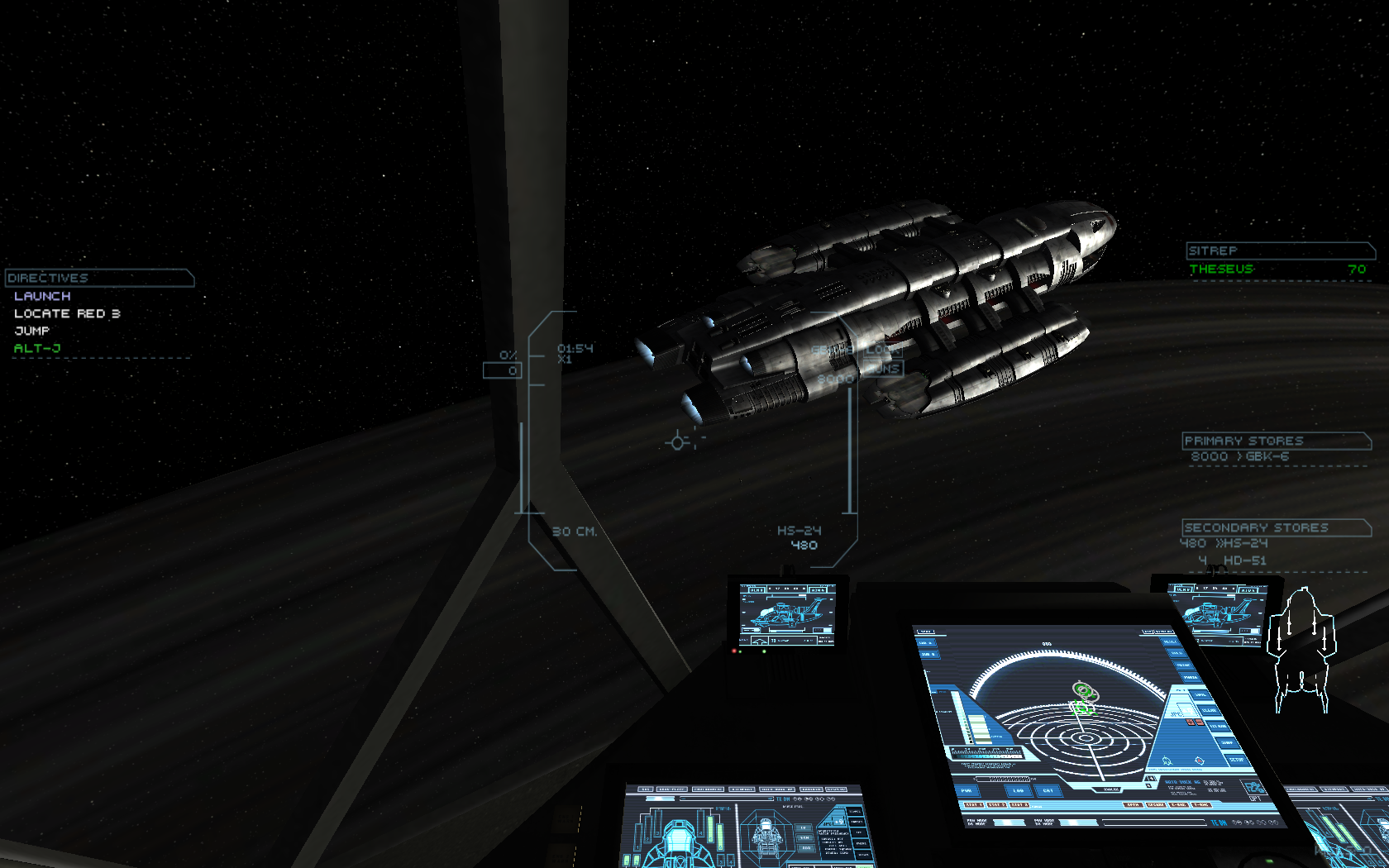 Known Issues
Due to the size of the Windows installer it may take a long time for the installer to actually start. This may last several minutes (up to five minutes in some instances). There are reports that virus checkers may extend this delay so you may wish to turn them off during the installation process.
This problem hasn't been reported yet for Mac but might exist there too.
Multiplayer is currently very much in beta. Also, in order to enhance the eventual multiplayer experience, the team decided not to finalise the balance between ships. Feedback from players is very welcome. The true multiplayer experience will be available in the next release. Till then, if you wish to experiment, here's how to get started.
Some Windows users are reporting issues with joystick detection in-game. Going to Control Panel -> Game Controllers and selecting "Advanced" then setting your controller as the preferred device, has been reported to fix this.
If you have other problems, we have a tech support forum here.
Installation
Windows
Simply download the installer and run it. The Installer will guide you through installing the game.
Mac OS X
Mount Diaspora.dmg, and follow instructions within to copy Diaspora to the Applications folder.
Note: Before you play for the first time (only need to do this once), please double click on RUN_ME_ONCE.command to install the most appropriate graphics settings.
Double click on wxlauncher, and press Play, located in the bottom right corner.
Linux (Source Only)
(Sorry, but no one on the team has the time or expertise needed to make native Linux packages. We're hoping that each distro's community will be able to find people willing to maintain packages for their distro.)
First, open a terminal and change to the directory where you downloaded Diaspora.
Then open the archive by typing
Code: [Select]tar --lzma -xf Diaspora_R1_Linux.tar.lzma
or if that command doesn't work, the following two commands instead:
Code: [Select]unlzma -z -k Diaspora_R1_linux.tar.lzma
tar -xf Diaspora_R1_Linux.tar
Then follow the instructions in Diaspora_R1_Linux/Diaspora/README.txt, with one correction: after you start the launcher in step 5, select your screen resolution from the drop down box in the Basic Settings tab before you press Play. Otherwise, you'll be running in 1024x768.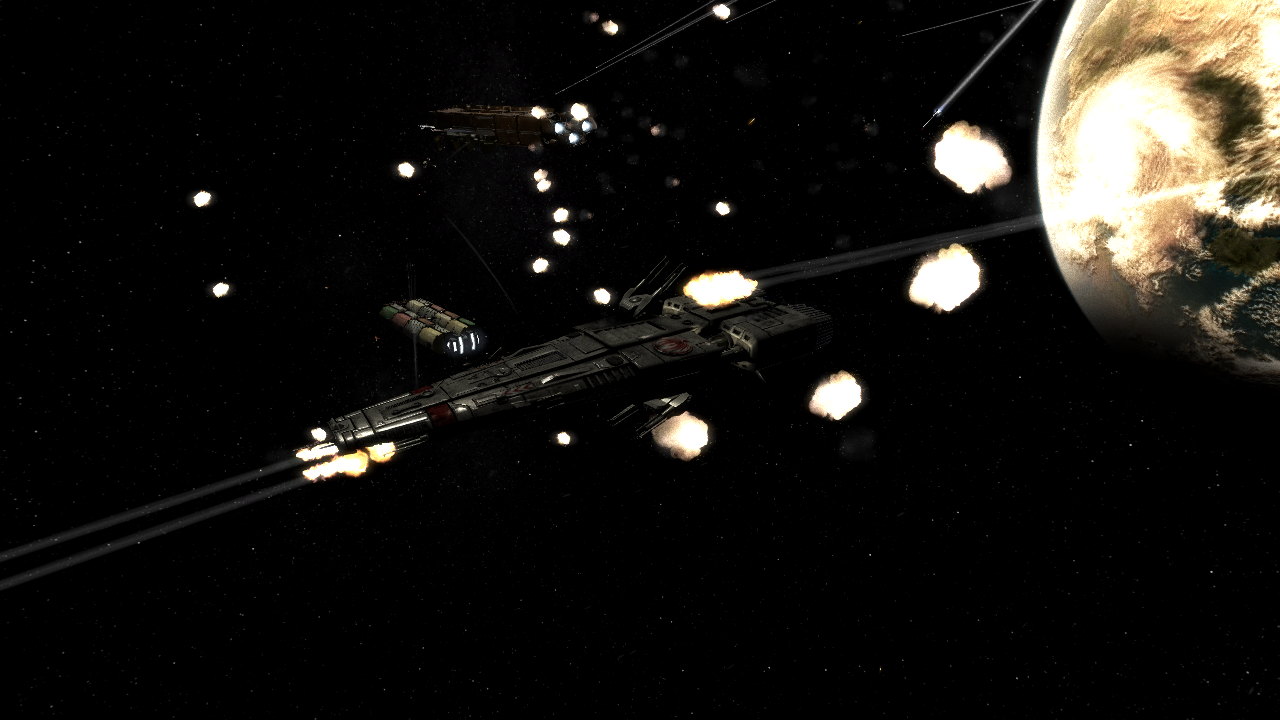 Downloads
After downloading the actual game and installing it, you should run the patch below as this solves quite a few issues with the game.
Torrents
Simply download the torrent file for your platform and open in any compatible torrent program. If you don't have a torrent program, you can try µTorrent for Windows and Mac, or Transmission for Mac and Linux. After downloading, please leave your torrent program running so that others can also download from you.
Windows Torrent
Mac Torrent
Linux Torrent
Download links
If you can't download via torrent, use the links below. But unless we get some more mirrors, they're unlikely to stay up.
Windows - [AusGamer] - [StrategyInformer] - [AtomicGamer] - [ShackNews] - [Player Attack] - [FSDownloads] - [FreespaceMods] - [SectorGame] - [Software Informer]
Mac - [AusGamer] - [AtomicGamer] - [ShackNews] - [Player Attack] - [FSDownloads] - [FreespaceMods] - [SectorGame]
Linux - [AusGamer] - [AtomicGamer] - [ShackNews] - [Player Attack] - [FSDownloads] - [FreespaceMods] - [SectorGame]
If you want them, here are the MD5s and SHAs
Code: [Select]Diaspora_R1_Linux.tar.lzma
Size: 1342425409
MD5: 22b55ae9bc9366ccbeb1642cd50dc3f8
SHA1: b7f73e8fac2663acbed1b9363558554caa706159
SHA256: 598910f2382ab2c8b10aa02cc6fb00c55ed4cd5a1a64d580deb1a0d4e521cf17
Diaspora_R1_Mac.dmg
Size: 1565973552
MD5: cb805275a4f482f6d896933d350487d3
SHA1: 9a17f8863833532541f2cc18f95f94e40e97c3e7
SHA256: f57d80c1f4361caec1b888da07d165dc29c269c2ba55b939b9f27d8bb82503c2
Diaspora_R1_Windows.exe
Size: 1354839908
MD5: 2f2069418de06888d3b0e8cb8cd08613
SHA1: a0c79ea23fb393fee08c207cd3e9d1c67f18bd15
SHA256: 725ee1ae4e766d4e989d5c6666521aad8c69ef7bafb76b563349f20991f50f48
Patch 1.0.4
Patch 1.0.4 fixes a few mission bugs and crashes. You do not need any earlier patches in order to use it.
Windows
Mac
Linux
Soundtrack
During the time we've spent developing Diaspora, we have frequently been asked which songs from the show we've used in our trailers. The fact is that almost all the music in the game or trailers has been original. So for that reason, we're also releasing the soundtrack. You can find details on it here.
Spreading The News
If you're going to post on other sites about Diaspora, you should find this useful. It's a selection of Diaspora screenshots (available elsewhere on this site) and and a BBCode versions of this announcement (so that you don't have to register in order to get the BBCode)
Join The Team
We are looking for people to join our team. R1 has proved that we can deliver, you won't be joining a team that never releases anything. R1 also proved we need more staff in order to be able to release quickly. If you have the skills to join us (Coding, mission design, 3D modelling and texturing, etc) please look at the this list of people we need.
Licence
Diaspora : Shattered Armistice is released under a Creative Commons Attribution-NonCommercial-ShareAlike 3.0 Unported License. This means that you can use anything you want from Diaspora (models, missions, backgrounds) in any way you wish, as long as you don't try to sell it and credit us for our work.
This in no way means that you have authorisation from the owners of the BSG IP, just that you don't need to ask us for permission.