Introducing vehicle Lazar MRAP that is in SAF Modification
Lazar MRAP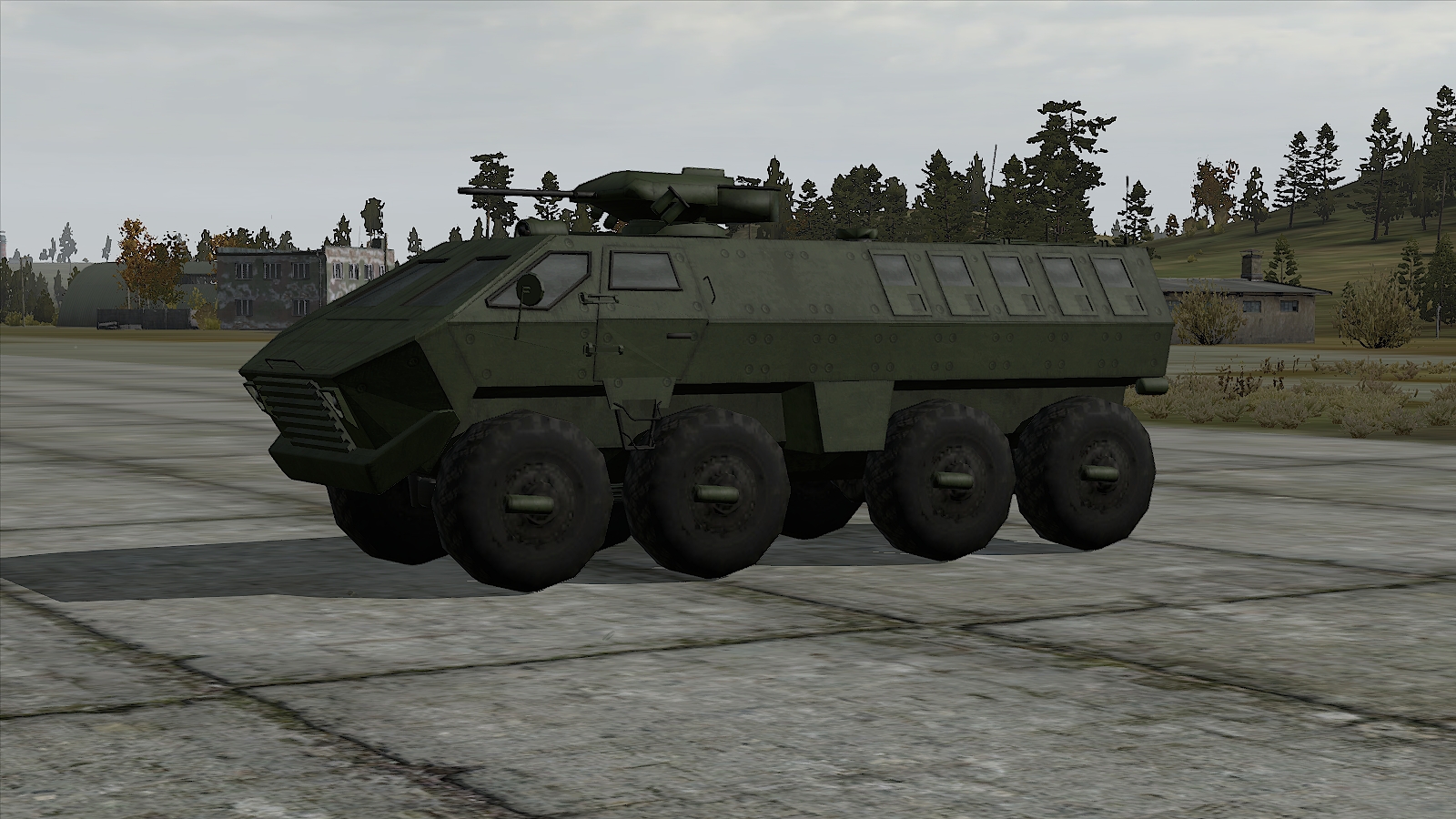 Lazar MRAP is a Serbian Mine Resistant Ambush Protected Vehicle or MRAP manufactured by Yugoimport SDPR. Designed in 2008.
Weight: 16.3t
Length: 7.25m
Width: 1.5m - 2m
Height: 2.45m (up to armored hull roof)
Crew: 3, 10 passengers
Max.Speed: 90 km/h.
Armor: Basic Lv.III, Applique Lv.V
Engine: diesel, 440 hp
Suspension: 2x2 tandem axles
Operational range: 600 km before refueling
Main armament: 20x110 mm autocannon M55
Secondary armament: 7.62mm gun, 30mm grenade launcher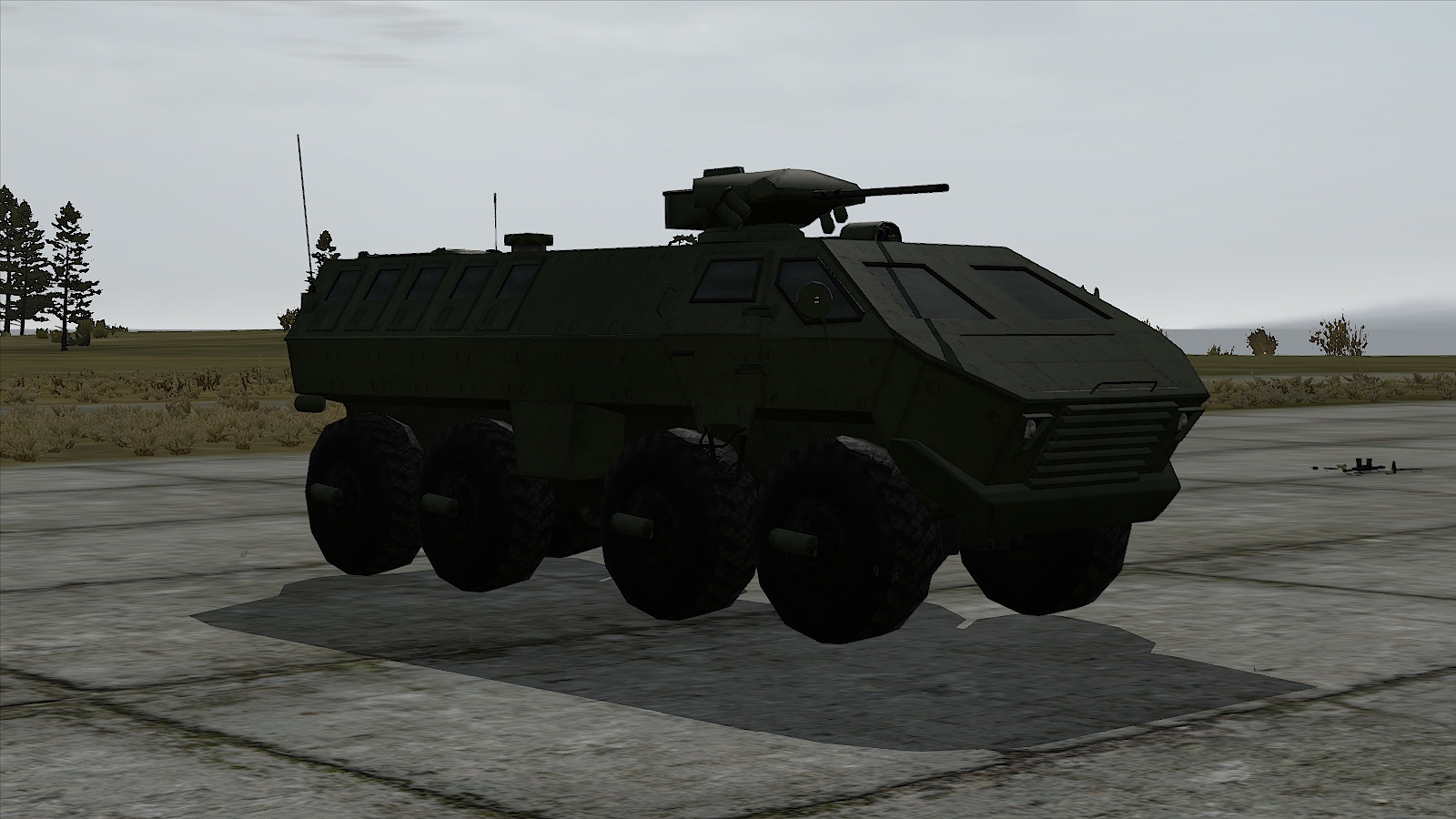 Lazar is a vehicle conceived for use in urban and rural anti-infantry patrol and transport role, a supplementary vehicle meant to prevent exposure of even basic infantry units to enemy fire as well as to run support of heavier vehicles in convoy situations. The chassis is started as a simple redesign of the TAM-150 truck but evolved to include a completely modified hull, 4x4 and 8x8 configuration, added armor and dozens of structural improvements. Special attention was given to a high acceleration rate, stability (due to high center of gravity), hardiness and reliability in many types of environments (fire, snow, ice, rain, mud etc.). During testing, the vehicle outperformed every parameter except the weight requirement, which was exceeded in full armor and armament load-out, although the report excused this by saying that the extra weight does not degrade vehicle function.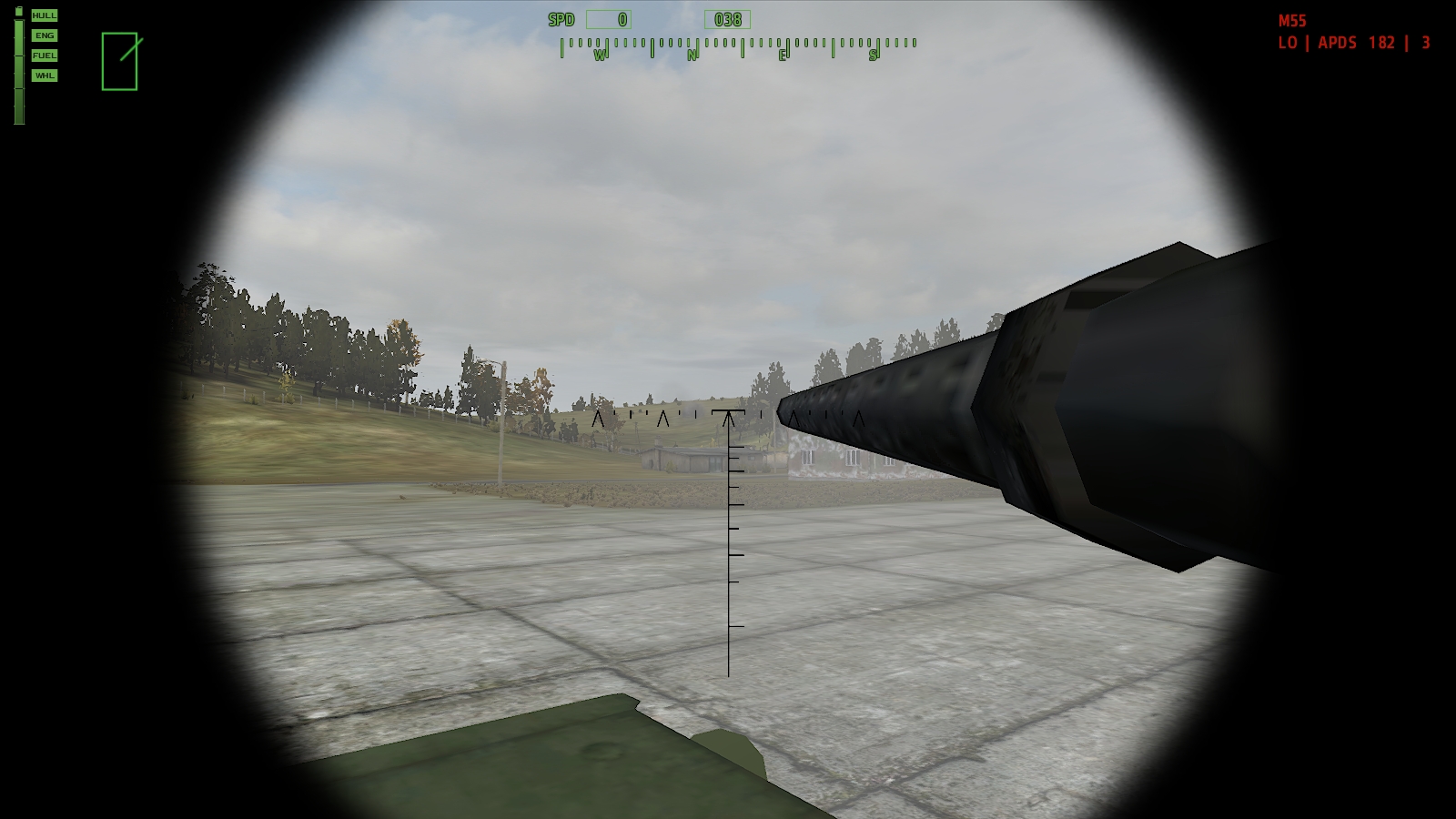 The thing which stands out about the Lazar is the open side system which allows troops inside to use their own personal weapons (40mm grenade launchers, assault rifles etc.) to engage the enemy or help locate threats in a 360 degree area. Of course, in addition to this open concept system there are a variety of turrets, cupolas and other weapons systems depending on budget and application of vehicle.
Cupola options:
7.62 x 54 mm machine gun M86
OR
30 mm grenade launcher BGA-30 (Serbian license-built AGS17)
Turret options:
12.7 x 108 mm machine gun M87/M02/M07 and 7.62 x 54 mm machine gun
OR
20 x 110 mm cannon M55 (Yugoslav, now Serbian development based on the HS.804 and 7.62 x 54 mm machine gun
OR
30 x 170 mm cannon M86 and 7.62 x 54 mm machine gun
OR
2 x AT missile system Malutka 2
All versions are equipped with 4 x FLIR and optical ECM smoke launchers. There is an internal space which can be used for transportation of MANPAD systems, larger machine gun setups, all types of food or ammunition and so on.