Early Concepts
This week we want you to take a look at how the character has been developing, his detachable head is instantly recognizable everywhere already in the early stages of its design.
At first we thought we had a set idea on the color palette of the character, but after re-evaluating our choices we decided in taking a step back and work on more different approaches before starting color studies!
Later Concepts
Here we focused more on the clothing of the character, and are trying to see what we really want to portray. No decision is final still on how the character will look in game but for now we want to show everyone our progress!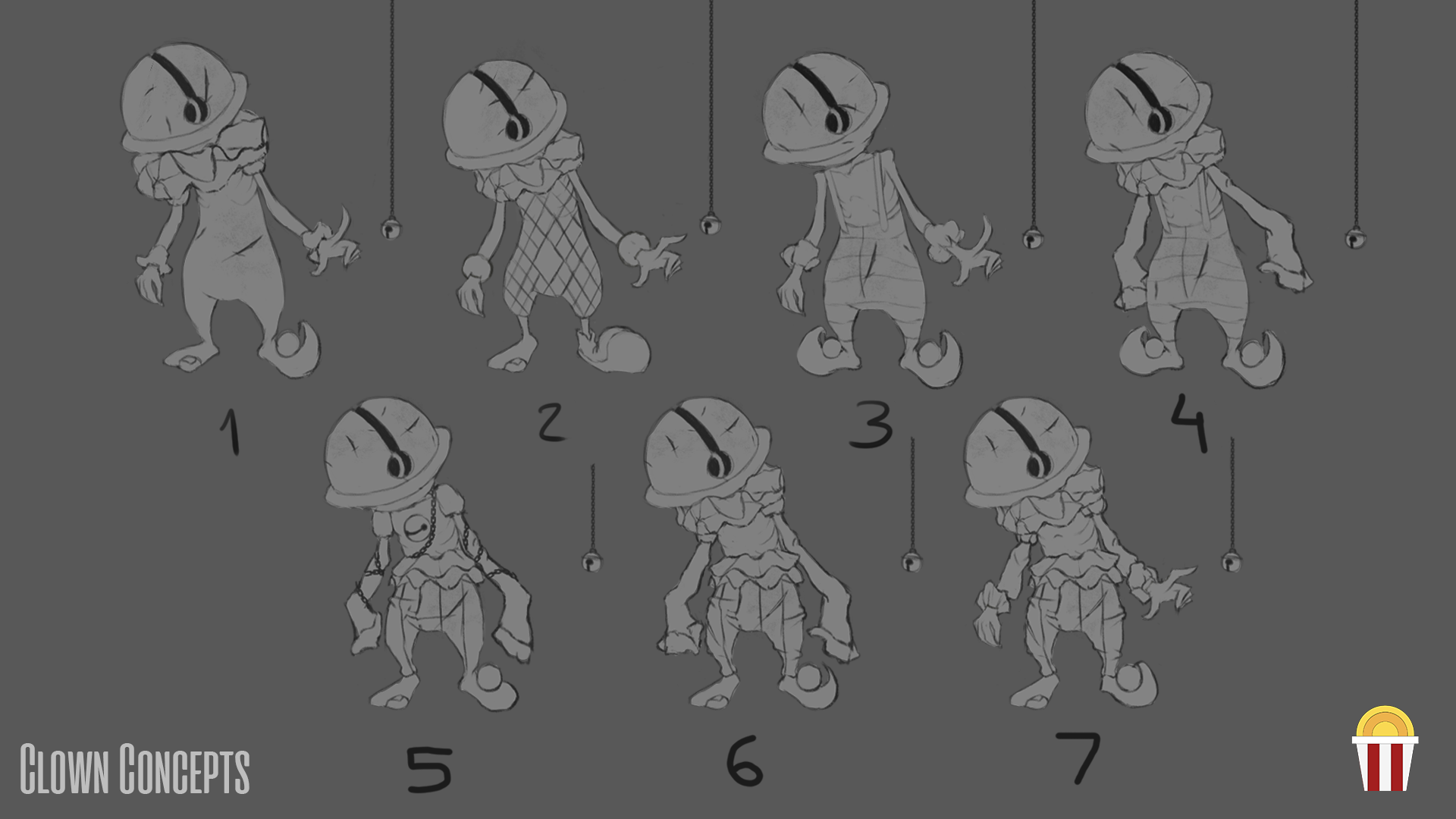 Which one is your favorite? Let us know!
Stay tuned for more updates, and we'll see you next week!
Pop Coin Studios.