Our upcoming game will be a game with many enigmas and any enigma must be thought as a whole!
When I design a scene, I always start by imagining the area as a whole. For example here, the dwarf mine.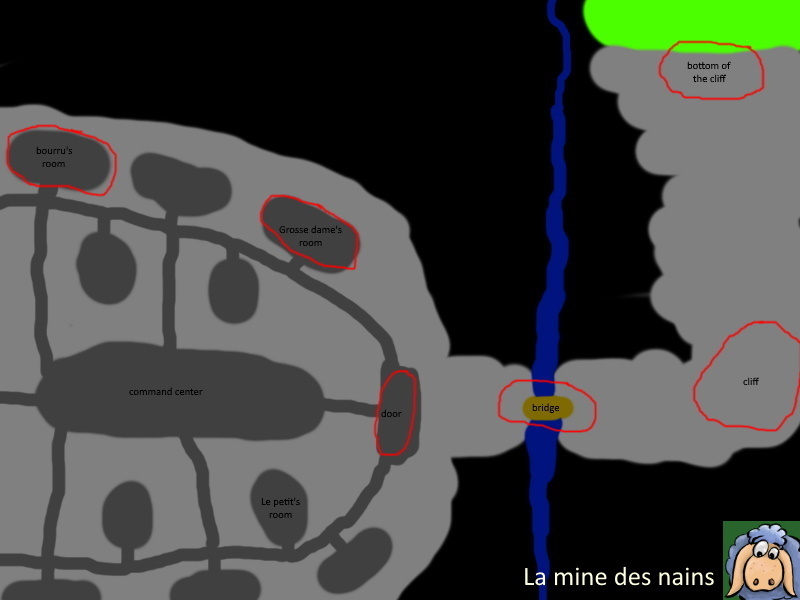 So, I write a description of the area, its inhabitants, their habits and the feelings of our heroes towards this area. This is a crucial step in the gamedesign !
When I have enough element to imagine the area concretely, I can start to work on the scene more precisely.
In our game, we decided that each scene would only take place on one screen. No traveling or screen changes so.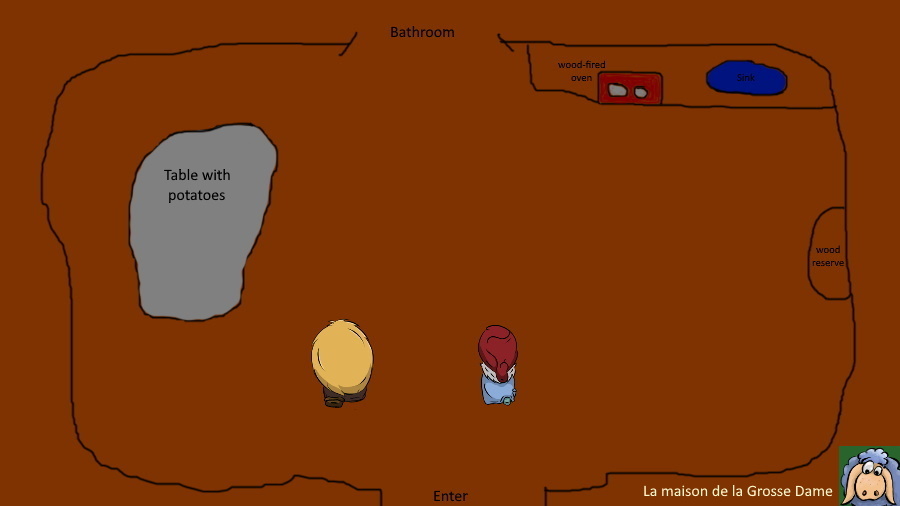 That's at this moment I imagine the scene: what's going on, the obstacles and the objectives, and how to solve all these problems.
I really let my imagination run wild trying to have fun. When I create an obstacle, I put myself in the shoes of my dwarfs to find a solution. With their qualities and their faults! =)
And when I am finally satisfied with my work, I submit it (with fear) to my dear and loving art director. With her help, we improve the scene and make it pretty.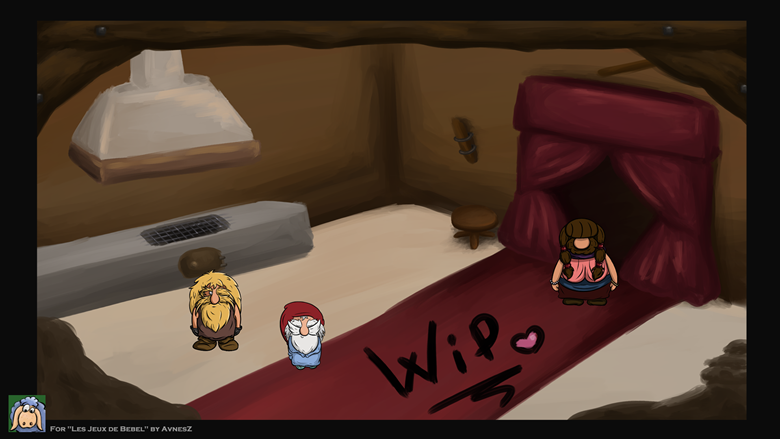 Concept art de la maison de la Grosse Dame - Les Nains du Nord
After a few strokes of the pencil, she proposes a concept art. I validate it, of course, and she can then work on each element: The background, foreground, animations, etc...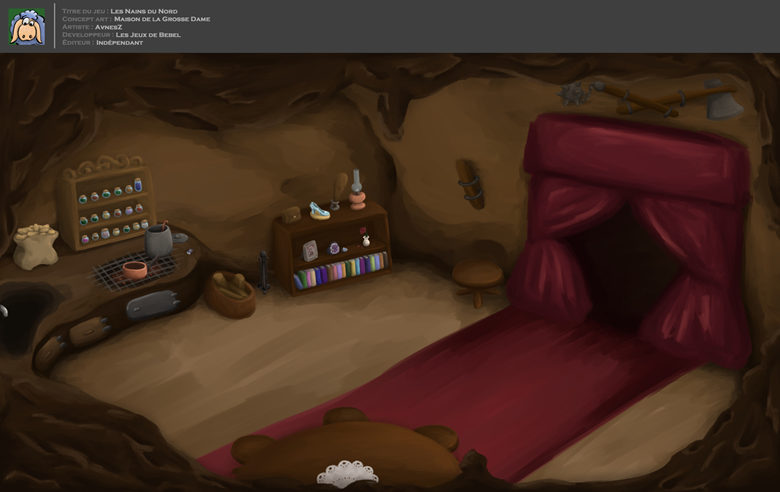 Rendu final de la maison de la Grosse Dame - Les Nains du Nord
Each element is added by hand in the source code of the game to give us a beautiful finale!
The scene is finished and playable, it only remains to work on the next one ;)
So, it's the end! I hope you enjoyed this article! If you liked it and would like us to make more, please let us know! Subscribe, comment it, share it, show us that you are there, it will encourage us a lot!
You can also make a donation on our ko-fi page, to support us and finance the development of our next game: 'Les Nains du Nord"!
Thank you! ♥