Hello again!
You might've notice a name change. I've been getting a lot of questions on whether the game was related to Warhammer, which it isn't. I was not aware that the name existed in the Warhammer universe and I don't want it to be mistaken for being related.
So... I've been working this update for 3 months now and it has reached a presentable state so I'm excited to finally show it to you guys! :-)
The new blood system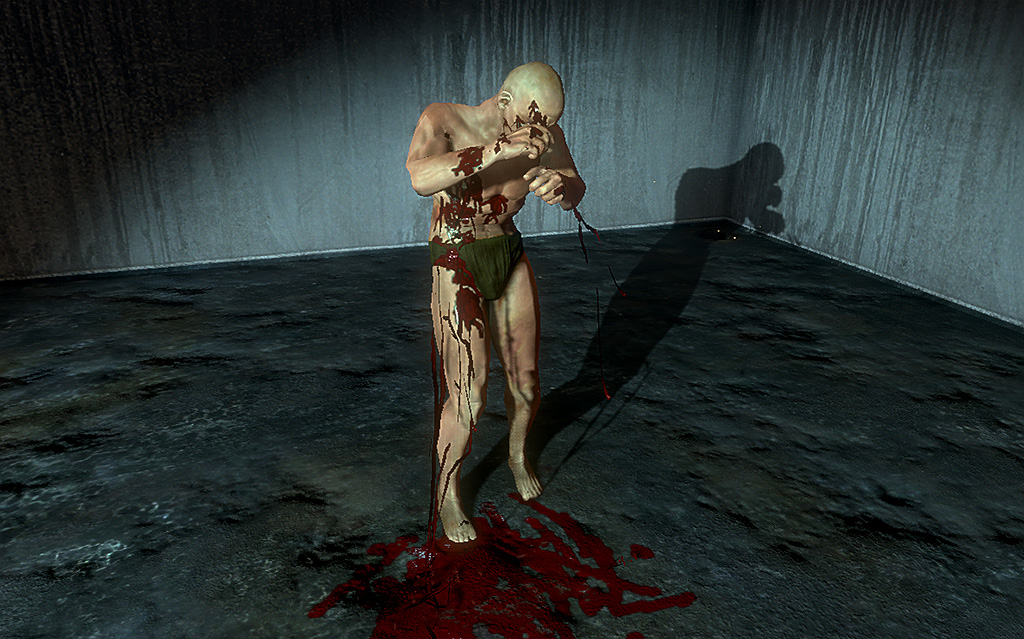 The most complex feature of the blood system is the blood texture, which dynamically simulates blood trails that are affected by gravity. Blood trails can come off the body and become blood drips which become blood trails again once they collide with a new object. Another feature is the blood gush, which creates a long piece of blood mesh that collides with the world.
The whole system is far from done and at this stage, it's more of a proof of concept. The goal is to cover entire levels with persistent blood and remove the use of decals completely.
Here it is in motion
And you can even try it yourself :
Feedback is appreciated! =)
m0rales.