In this second devlog of Scrappy's Shootout I'm going to cover who Scrappy is, new content that has been added to the game, my plans for Ludum Dare, and what I plan to do in the next two weeks.
It's been a productive two weeks and I've gotten a nice amount done. Here's to another fruitful two weeks! If were lucky and things aren't too challenging within the coming weeks then we may get to see a playable demo release in the next devlog!
Scrappy is the main character in Scrappy's Shooutout. Scrappy is who you play as in the game, and also who you play against. What? How does that work? Remember, Scrappy's Shooutout is a simulation. So Scrappy is used to this! Scrappy is smart, but shy, so he doesn't like to speak up, so you won't be hearing much from him. He always wears his favorite brightly colored suit and helmet with color changing technology, which he calls the Scrappy Suit! Here's a look: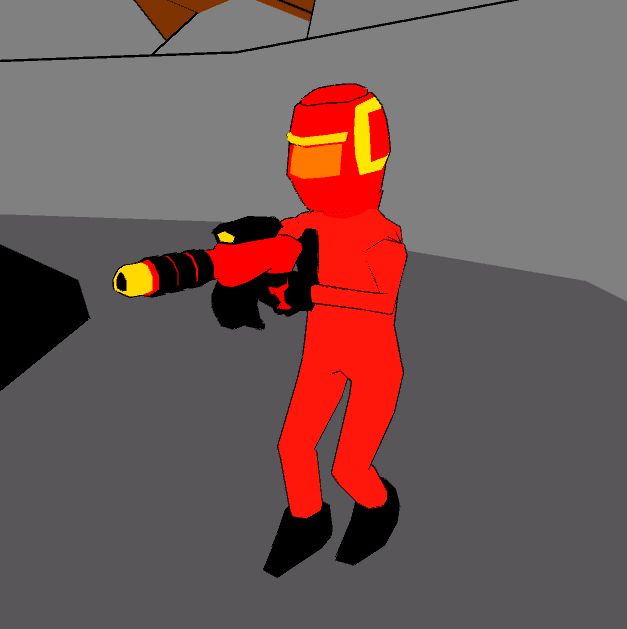 His weapon of choice is his laser gun, the Rei X, the best fully automatic laser rifle ever designed. Heres what that looks like, too: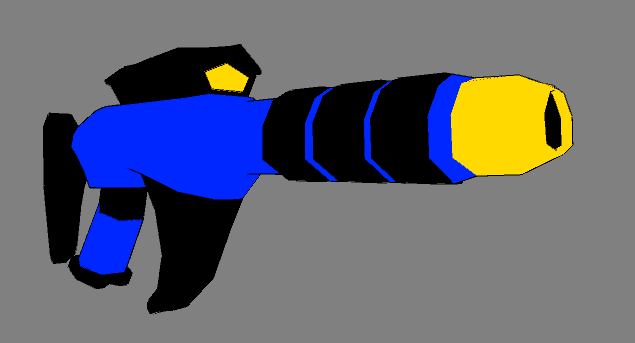 New Content
In the past two weeks we've added a couple additional features, designed two systems, and created some animations.
The first feature added was controller support! That's correct. The game will have the option to use either the keyboard+mouse on the PC or a gaming controller! Here's me testing it out: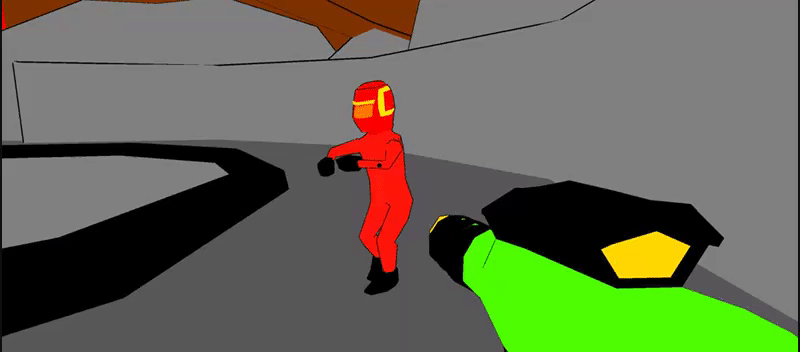 Another feature added to the game was the ability to shoot with recoil! The shots in between are delayed and recoil is added to make it a bit more challenging to fire at one another. This may be subject to change.
In the game I've designed two new features: the advanced AI and the UI. The AI will be explained further in depth when it's been implemented later on. Here's a little look at the UI design. Remember, this is still early alpha!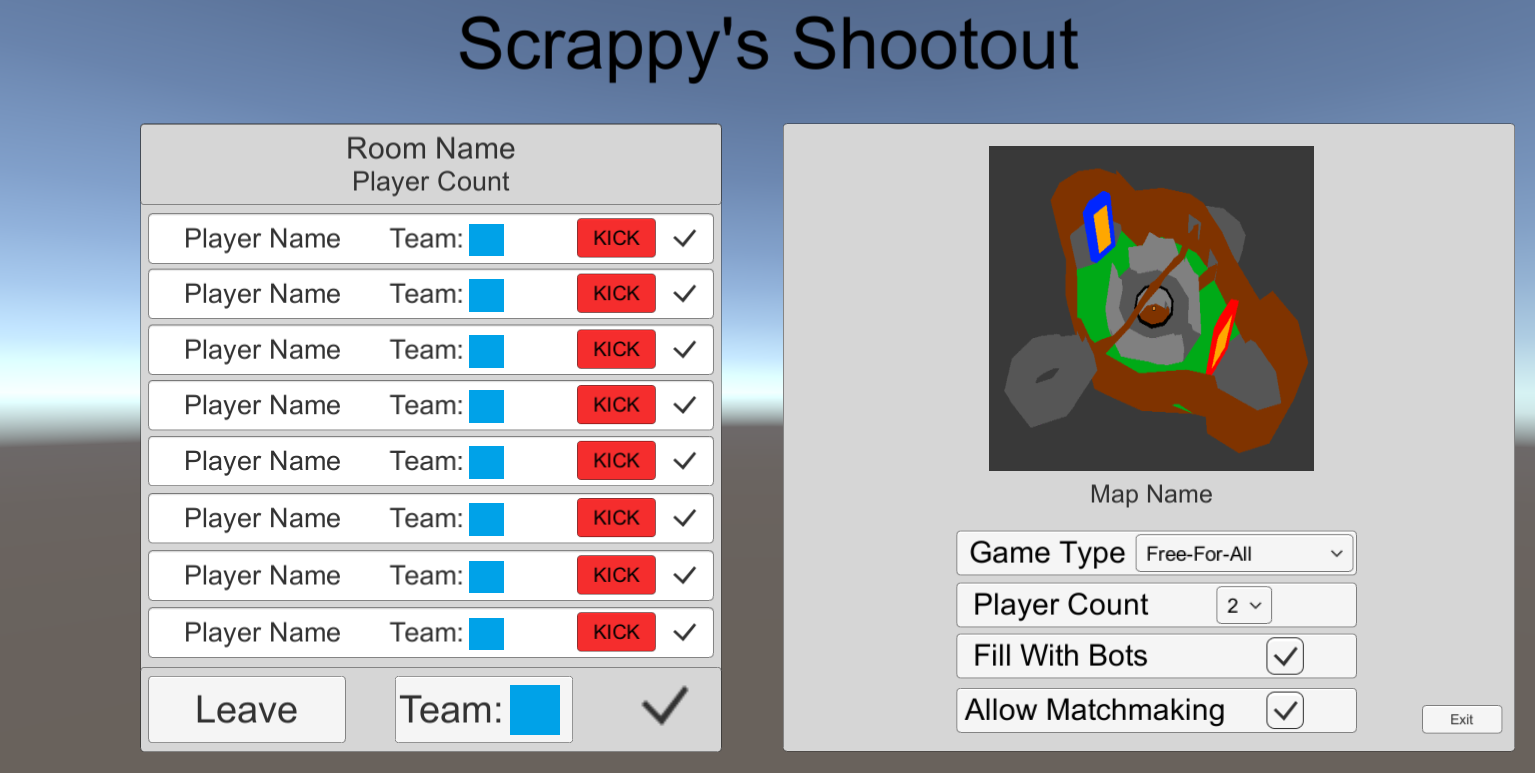 In the game I've implemented three new animations. I've added the idle, crouching idle, and shooting idle animations for the player. Here's some gifs and screenshots of them in-game!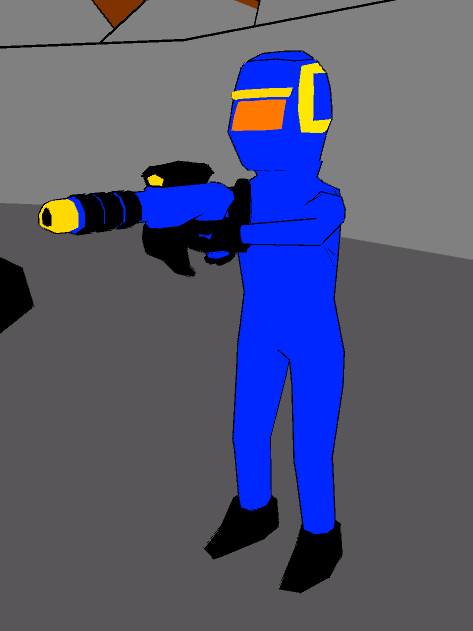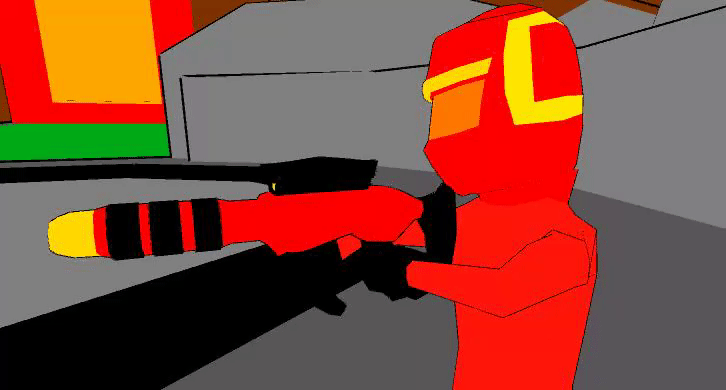 What's Next?
In the next update I'd like to deliver the following: AI pathfinding, AI algorithms, more animations, UI implementation, and more. If you'd like to be updated on daily progress and updates check my Twitter @CardinalGS
Ludum Dare
Cardinal Game Studios will be participating in Ludum Dare 39! Progress will be updated on Twitter (@CardinalGS) as development progresses. If all goes well the completed mini-game will be documented in a single devlog, along with a download link!
The third devlog for Scrappy's Shootout will be released in two weeks. Stay tuned!