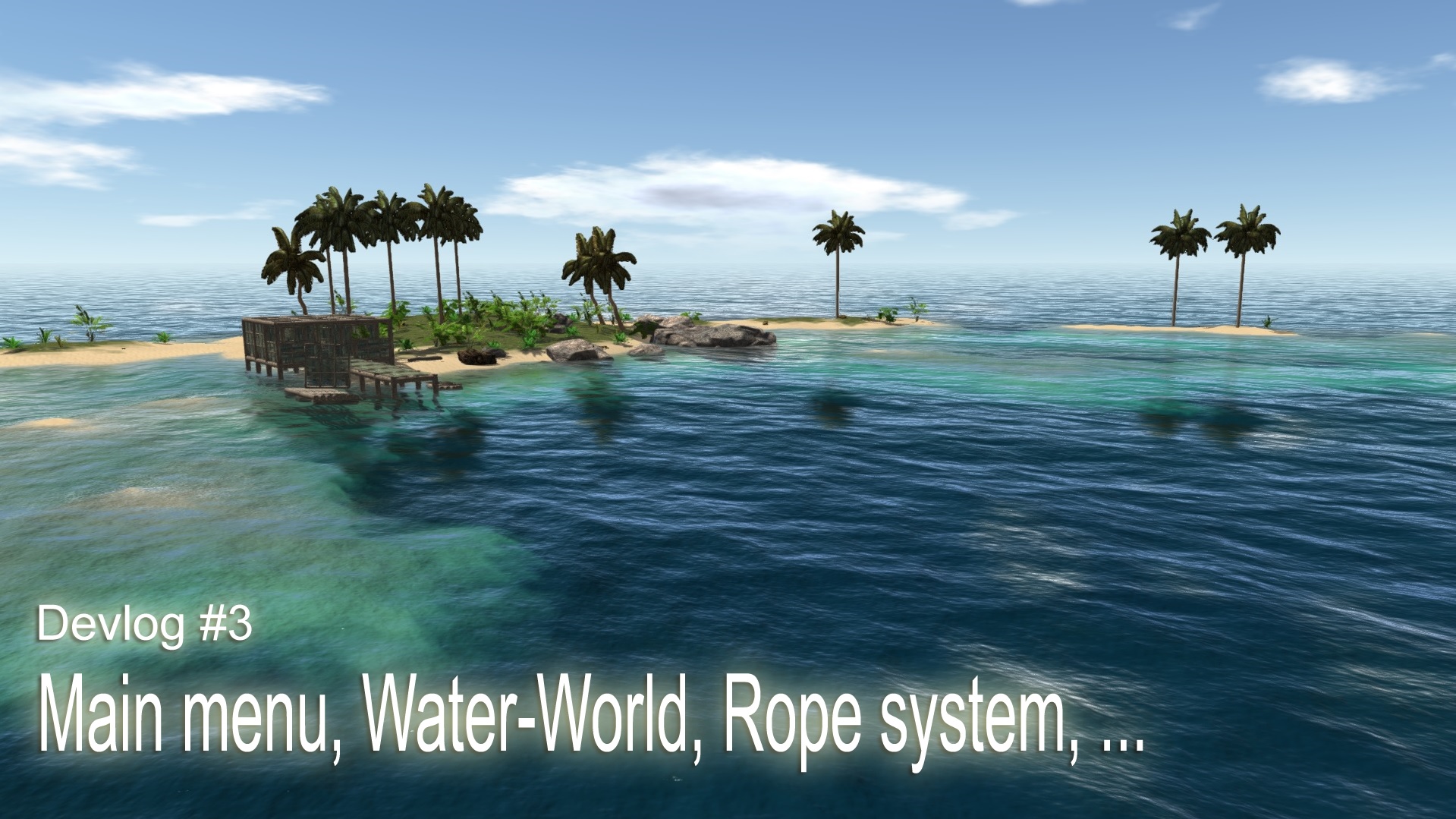 Hi guys,
the summer is over and we are bringing some new information about the current development state:
During the time passed, we have got our Steam page live and we have created our first trailer.
We are continuing in bugfixing, tweaking and balancing the gameplay. We are also adding some new features and extending already implemented ones.
During the summer we have finalized the first version of the Main menu. It brings some new interesting possibilities using two-stage world generation and with loading of the last saved game.
We have also started to work on our Water-World system. As we want to create a very dense and detailed fauna/flora it needs a huge amount of optimalization to allow us cover the entire ocean with life. We want the water animals to react to the actual weather above the ocean.
We are finalizing the inventory system described in our article. The crates will have different interesting features on land, on raft or in the water.
The rope/chain system is our next step to allow the player to anchor his raft/boat because of the wind and the underwater stream effects. The system will also allow to hook up floatable objects and drag them together attached to players raft/boat. The rope will be needed to recover heavier objects from the deep when the player can not bring them up manually in his Sidebag.
That's all for now, we will bring some new information in our next devlog, stay tuned!
G4GTeam.