Heya Fellow Gamers!
I'm Kade, the founder of SkyWolf Games, a new and forthcoming indie game development studio that I have a huge desire to grow into something more meaningful over time since I have long had a passion and interest in games and game design.
Long Story Short, I'm pleased to announce that I've been developing a game project that I have currently named " BattleForte " and to describe it briefly for you here's the details entailing it as a starting point -
---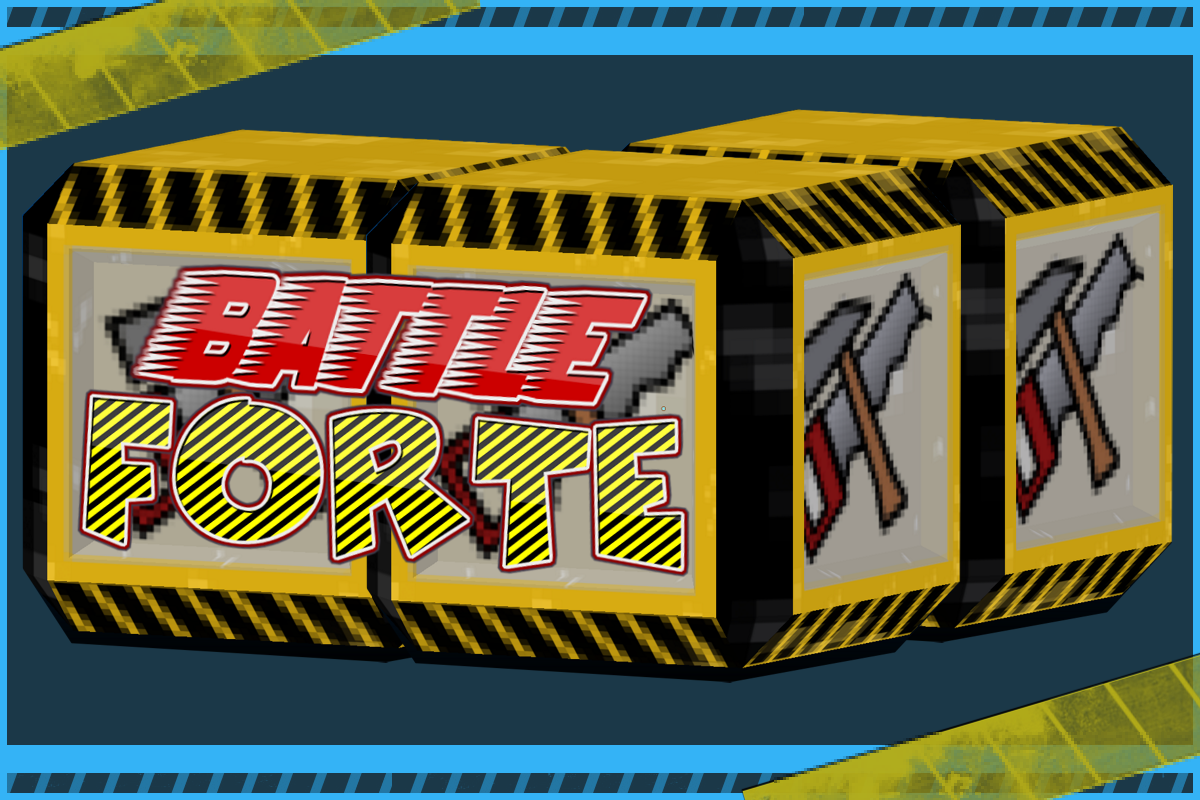 Details:
"Battle" & Craft your way to victory by any means necessary to destroy the other team's "Fort" or base, it's your "Forte" after all! Gather supply drops of blocks being dropped from the skies then use them to construct zany contraptions to defeat your foe!
---
Development Info:
To be up front and honest I wanted to start this project quite awhile ago but, I lacked much of the experience and seriousness that was needed then and I have since gained much of it up until now since when I decided it was time get serious to make it a challenge for myself not only for experience and learning but also as a fun way to bring something a bit more unique to the Indie Game Table.
As a way to reinforce the ideals and seriousness with it to encourage myself more I have laid out aDevelopment RoadMap which you are more than welcome to check out or follow along on my facebook page linked above at first and I am doing it with a goal set in mind so that I may continue on the same motivation to learn more, improve more, and finish it.
In short to describe that roadmap for you I am mainly focused on building some core starting models, texturing those models, testing them in Unreal Engine 4 which is where I am making this game followed by making a char that is fully rigged and animated with a base testing level including the necessary scripts for core functionality in an a first alpha when it's ready.
KEY CORE FEATURES:
Contraptions - Craft and build zany "Contraptions" from building blocks to make deadly weaponry, vehicles, offensive and defensive structures to enhance you, your base, and core gameplay!
Singleplayer - No game is complete without the choice of taking things offline against AI Bots or just for some Extra Practice as you battle for the win against a relentless AI Team trying to overwhelm you!
Multiplayer - Take the battle Online and join a team of 5 vs 5 fighting against an opposing team of enemy players attempting to destroy them before they destroy you and your team's base!.
PLANNED FEATURES:
Vehicle Contraptions - Craft and build deadly "Vehicle Contraptions" to do your bidding and turn the tides of war but, betware that building vehicles is a bit harder without help from your team!
Enhanced Contraptions - Build More, Do More! As you battle on you'll gain points to unlock and build "Enhanced Contraptions" to aid you in battle such as spying, walls, backpack for more pickups, turrets, etc!
Leveling System - Level Up, Enhance your Character with lots of different Unlockables, or Specialize in a particular skillset and don a cool unique custom outfit, etc, the choice is yours as you advance!
Game Modes - Traditional and Expanded Game Mode Options for varied yet challenging gameplay such as Deathmatch, Team Deathmatch, Conquest, and more!
Additional Notes:
Currently, it's obviously not very not very far along but, I feel very strongly with enough effort behind it this game it could possibly turn into one heck of a game that could potential do decently though I am not expecting anything spectacular so that I don't get my hopes up in case it's a massive fail for any reason but, goal wise I just have to get it to that point.
Also, I am mainly planning on launching it here to start on Itch.IO after finding this which is great because it'll allow me to test the waters mainly to see if there's any sort of interest in this game so I have set up a page for though it's not publicly viewable just yet until I feel it's further along enough to make more public for starting out the core gameplay to build on.
If it does well enough on here with enough renown then I will likely continue development even more followed by adding it on Kickstarter to further and fund it's launch including Steam but logically those are a ways off until I feel I have a good enough foothold to go that far as I don't want to get ahead of myself or make it to complicated just yet, baby steps, since improvements and polishing can always follow in additional updates.
And I have no plans of slapping a price tag on it until it's much further along though I will likely keep it very reasonable if I do but, that is only if I think it's going in the right direction for such a thing otherwise i'll likely end up making it a free-to-play model perhaps.
Lastly, I'm aware that may seem like a long shot with a long hard tough road ahead of me as well as the fact that I am far from a pro but, arguably within reason I feel if I don't do this i'll never legitimately move into my ultimate dream of making games and having fun doing it or even finish anything.
So yeah, I am going to finish this game project one way or another so I am asking for everyone's help in keeping me motivated to work on it as I have been now each day!
Thanks in advance for checking it out! :)
P.S. - If you have any suggestions, ideas, feedback, etc during my development journey feel free to let me know, the door is open.